READ IN: Español
elrow avalikustas äsja Art Basel Miami 2022 ühe kõige oodatuma peo kava. 12-tunnine reis Delusionville'i universumisse, mille on loonud kaasaegne kunstnik Ron English.
elrow Delusionville, mis toimub Miamis Factory Townis, esineb esimest ja ainsat korda USAs 1. detsembril Art Basel Miami nädalal. Senise suurima väljaande ajal saate kogeda Ron Inglise loodud universumit. Kaasahaarav, tehnikavärviline maailm, mis ühendab endas sürrealismi, popkunsti mashup'id ja meeletu produktsiooni, samuti kõige nõutumate house'i ja techno DJ-de kohalolekut.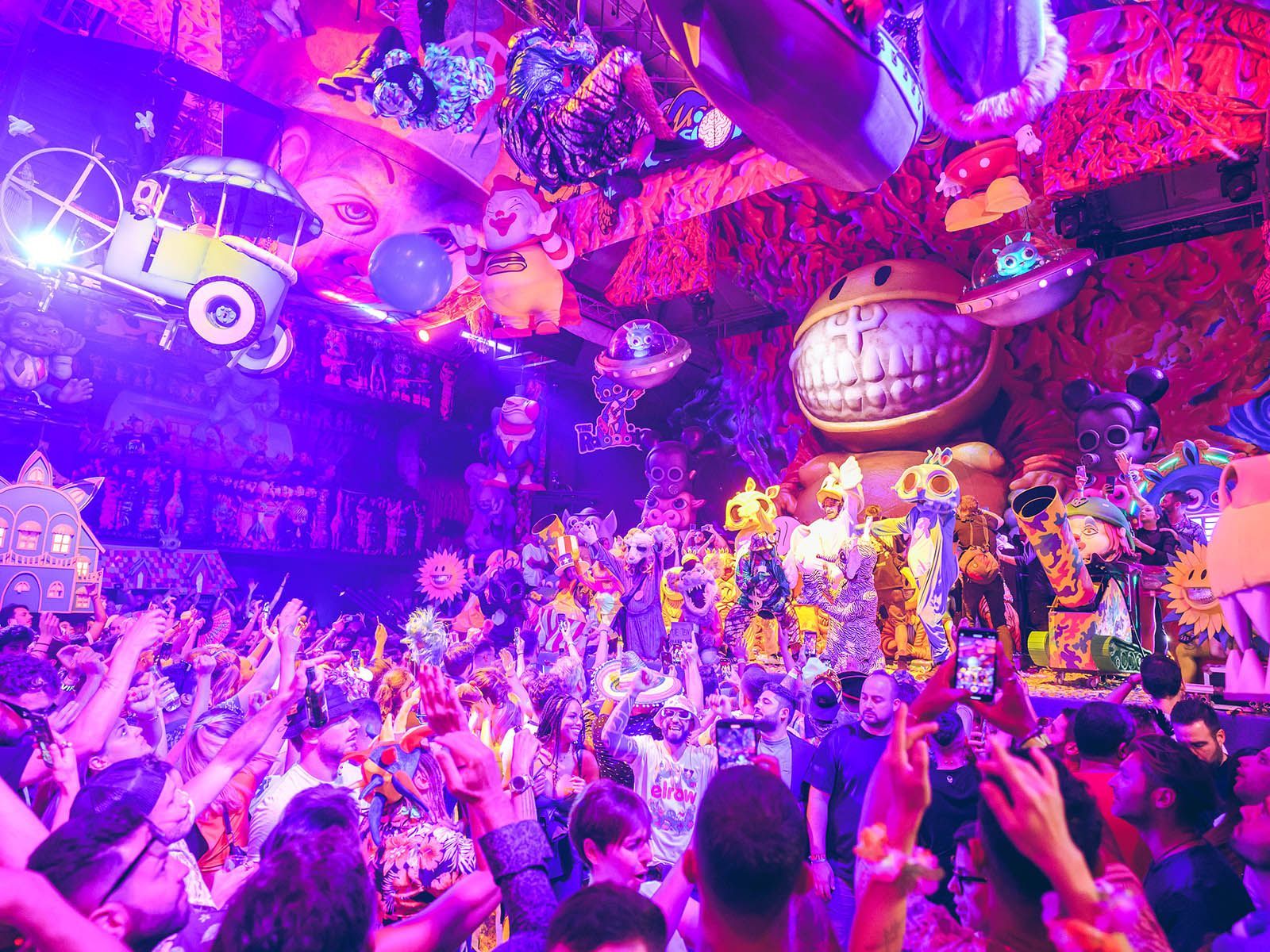 Line-up
No one better than avant-garde artist and activist BLOND:ISH to set the tone for the inclusive atmosphere that will take attendees into the world of Delusionville. Joining her is the iconic Paco Osuna, a classic member of the elrow family. In addition, the line-up also includes disco house producer Dombresky, British beatsmith Cloonee, Spanish sensation De La Swing, the dazzling Manda Moor, as well as an exciting B2B between elrow resident Tini Gessler and Bastian Bux. The second stage will be hosted by Piv, the prestigious label of Dutch-Indonesian artist Prunk. Joining him will be one of the scene's most beloved emerging talents, Amsterdam's own Toman, and groove queens Ms. Mada and Natalia Roth.
What is Delusionville?
Delusionville at elrow is a live reinterpretation of the famous POPaganda art movement, the brainchild of artist Ron English. Drawing directly from the legendary Andy Warhol, English fuses American iconography with art history to create social and political statements about contemporary American society.  Delusionville is one of the most extensive modern urban art galleries, with a cast of characters living in an upside-down, underground world where one's social standing is revered. Delusionville is a universe where the characters are animals rather than people, who have their own religions, politics and customs.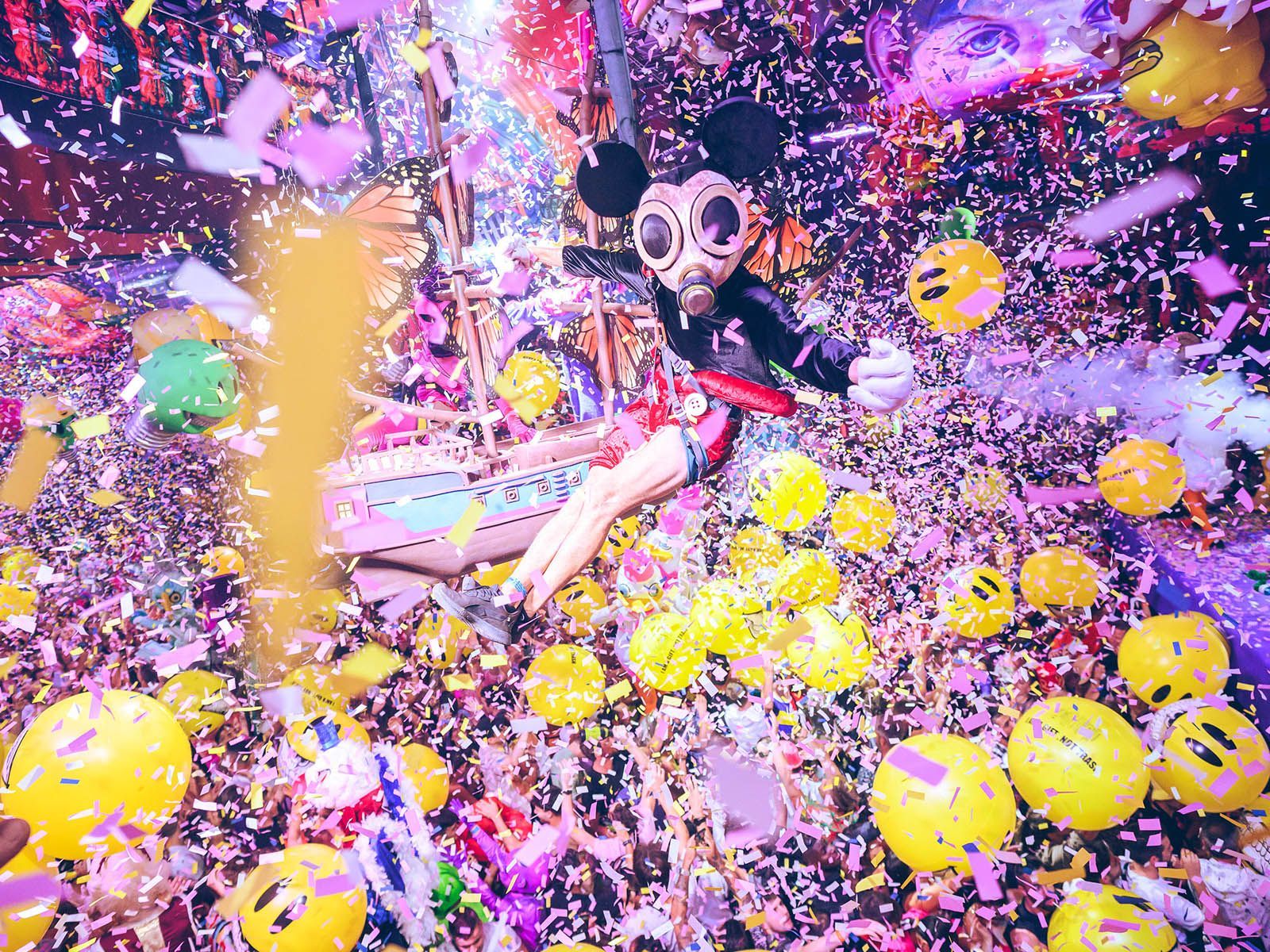 What to expect?
On 1 December, Factory Town will be transformed into an inverted underworld with metamorphic landscapes populated by anthropomorphic animals wrestling with delusions of ecstasy and heartbreak, while music beats from dusk till dawn from the scene's most dynamic DJs. It's like Aesop's Fables meets Animal Farm. Delusionville's cast of characters spans different social hierarchies, from mighty vultures to humble wolves, from sincere sheep to enterprising pigs, giving voice to the greatest of delusions.
You can get your tickets for elrow Delusionville × Basel Week 2022 here. 
Everything we experienced in Ibiza w/ elrow x Ron English.