Paris Fashion Week (PFW) is an inexhaustible source of fashion and trends; probably the most. If a week ago we talked about the men's proposals presented in the French capital, today Monday 4th July we start the week and #ParisHauteCoutureFashionWeek by analysing the RTW Spring 23 collection, presented by Juliene Dossena for the brand she creatively directs, Paco Rabanne.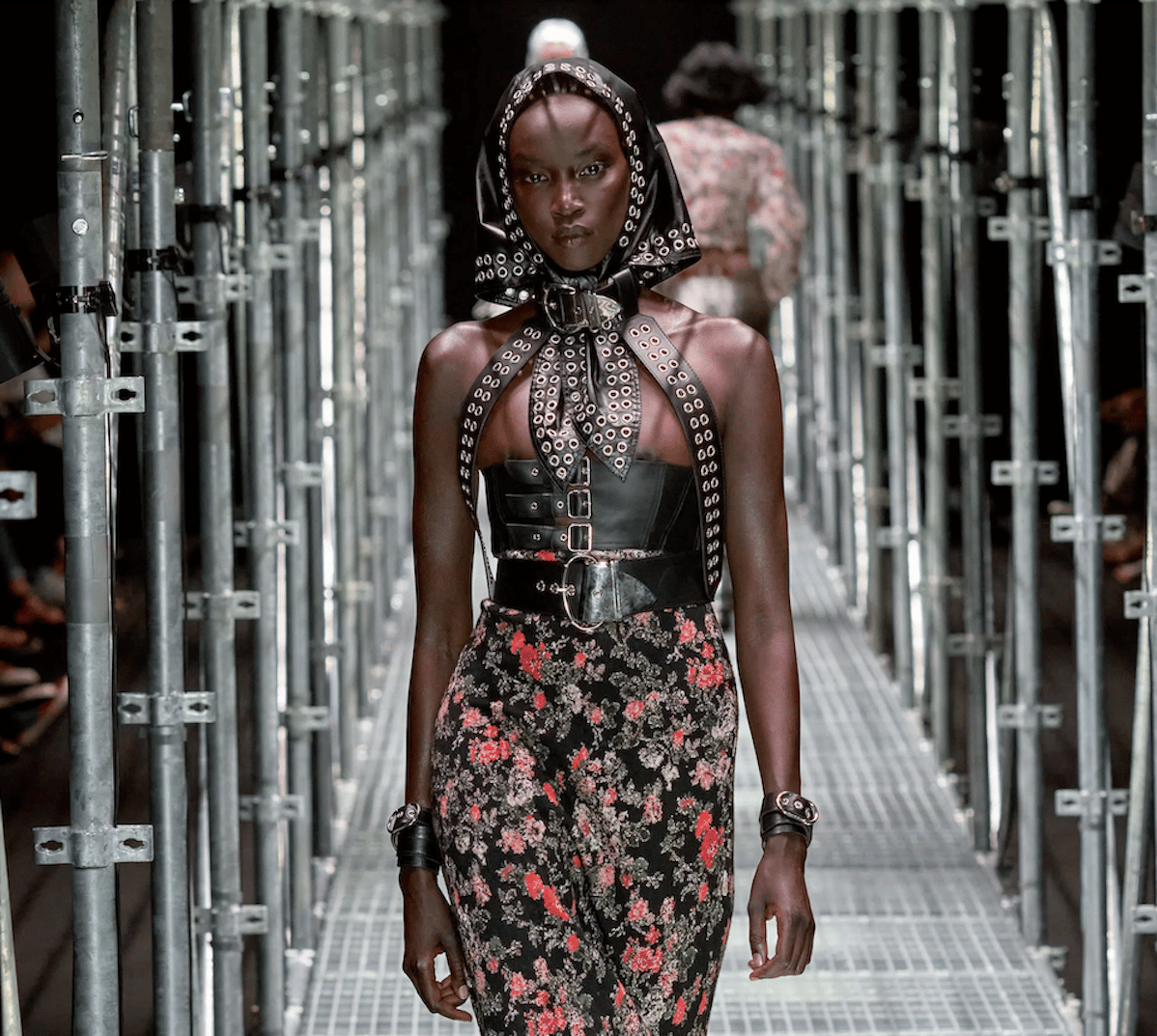 First of all, in case there is any doubt, the collection that has just been presented does not belong to Haute Couture, but it is always good to place it in a certain time frame, as the fashion show coincided almost at the beginning of Haute Couture week. But what has always been placed in a time frame has been Julien's designs, because if his creations have been characterised by anything, it has been by the medieval inspiration and by the modern-romantic ideas of the French women of the 70s and 80s; as well as by the party and disco spirit that both the garments and the accessories possessed.
The vibrant colours and metallic touches that dominated Dossena's creations contrasted and combined perfectly with the metallic tunnel through which the Rabanne girls walked before the attentive gaze of the audience. Most of them appeared in scarves studded with metal eyelets set in the purest babushka style, which was a combination of Queen Elizabeth and fetish combined with combat boots.
Bondage along with latex and lace were three fabrics that came as a surprise but were very well received by the audience. Everything seemed to be designed and devised for the occasion.
In conclusion, Paco Rabanne's Spring 23 can be summed up as a traditional collection that draws on the playbook of subversion: slips, grunge, floaty plaid skirts and a host of signature elements.
What's left of Paco Rabanne's cheerful hedonistic universe? Not much. There seems to have been an unexpected twist, leading to a chaos full of violence and rage and sensuality with radical touches.
Sigue toda la información de HIGHXTAR desde Facebook, Twitter o Instagram