The hype alarms went off a few days ago when, through Instagram Anti Social (@antisocialsocialclub), he published a photograph that made it clear that collaboration with the coveted Japanese brand Bape (@Bape_us) was underway.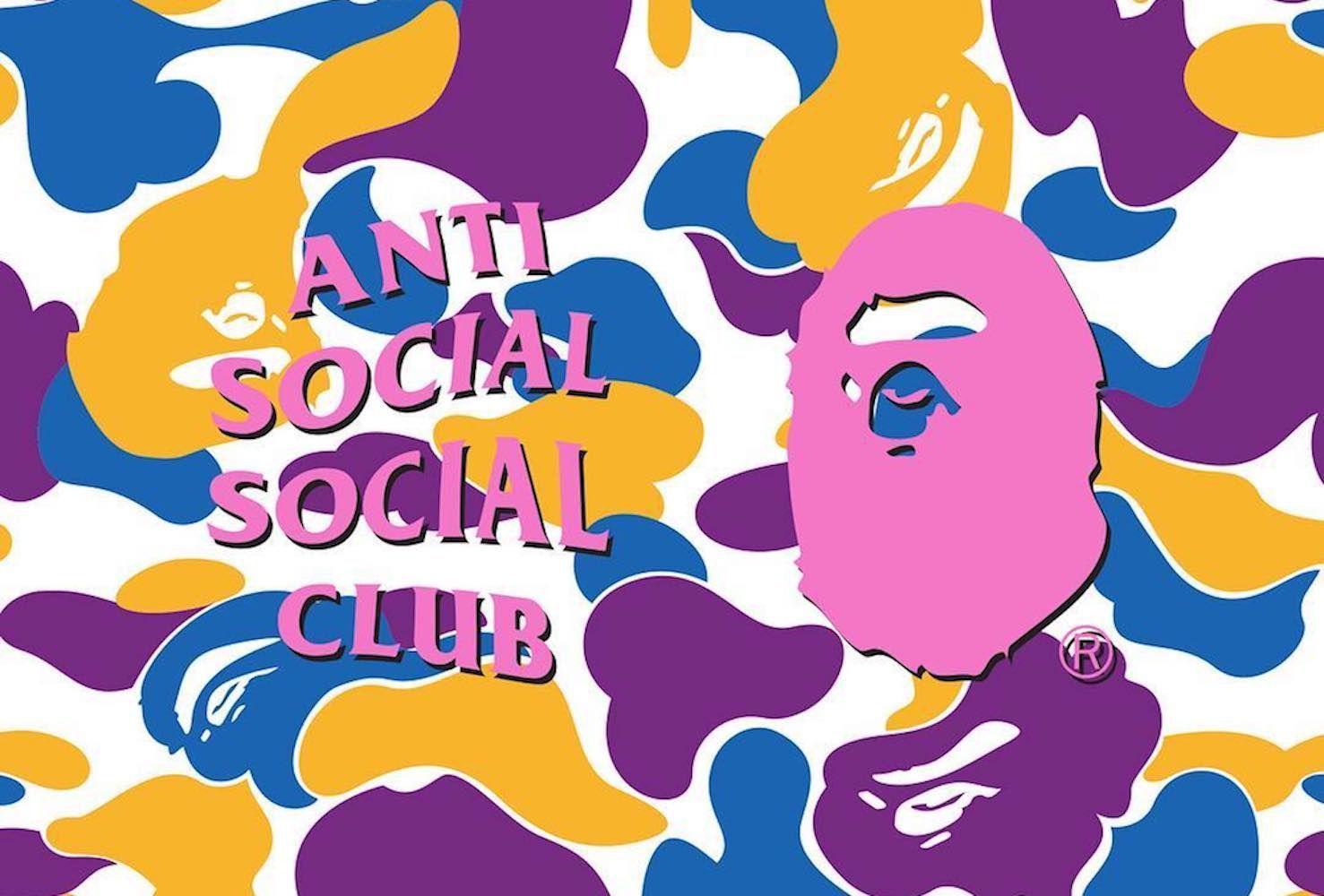 Now it's official and we know the clothes that are part of the collection. The capsule offers nothing new but the hype market is as it is and the clothes will probably last for minutes in the store. Yes – you've read well "in the shop" – as the collection will be distributed exclusively through the flagship BAPE has at Melrose in Los Angeles.
While other projects like Places+Faces or Pressure are struggling to advance, improve and project a solid and different concept (even if they keep the hype) others prefer to take less risks and miss the opportunity to do something really special. As for the collection: the usual sweatshirts and t-shirts with a camo print in purple, blue and yellow…. Done!
Anti Social Social Club x BAPE
In the last drops we see a loss of the original idea, we like the creative part of the project but as far as the new collab is concerned we expected something special and much more profound. We still remember when they were selling cars through their website. We hope that in future collaborations they will recover the essence that they have left aside for the time being, giving prominence to the market demand.
Sigue toda la información de HIGHXTAR desde Facebook, Twitter o Instagram