Few brands or designers, nowadays, can boast of being able to transform fashion into something artistic. We already said it one of the last times we talked about AREA. This year, unlike last two years, the label has decided to return to the catwalks and present its latest proposal with a fashion show and not in a lookbook format.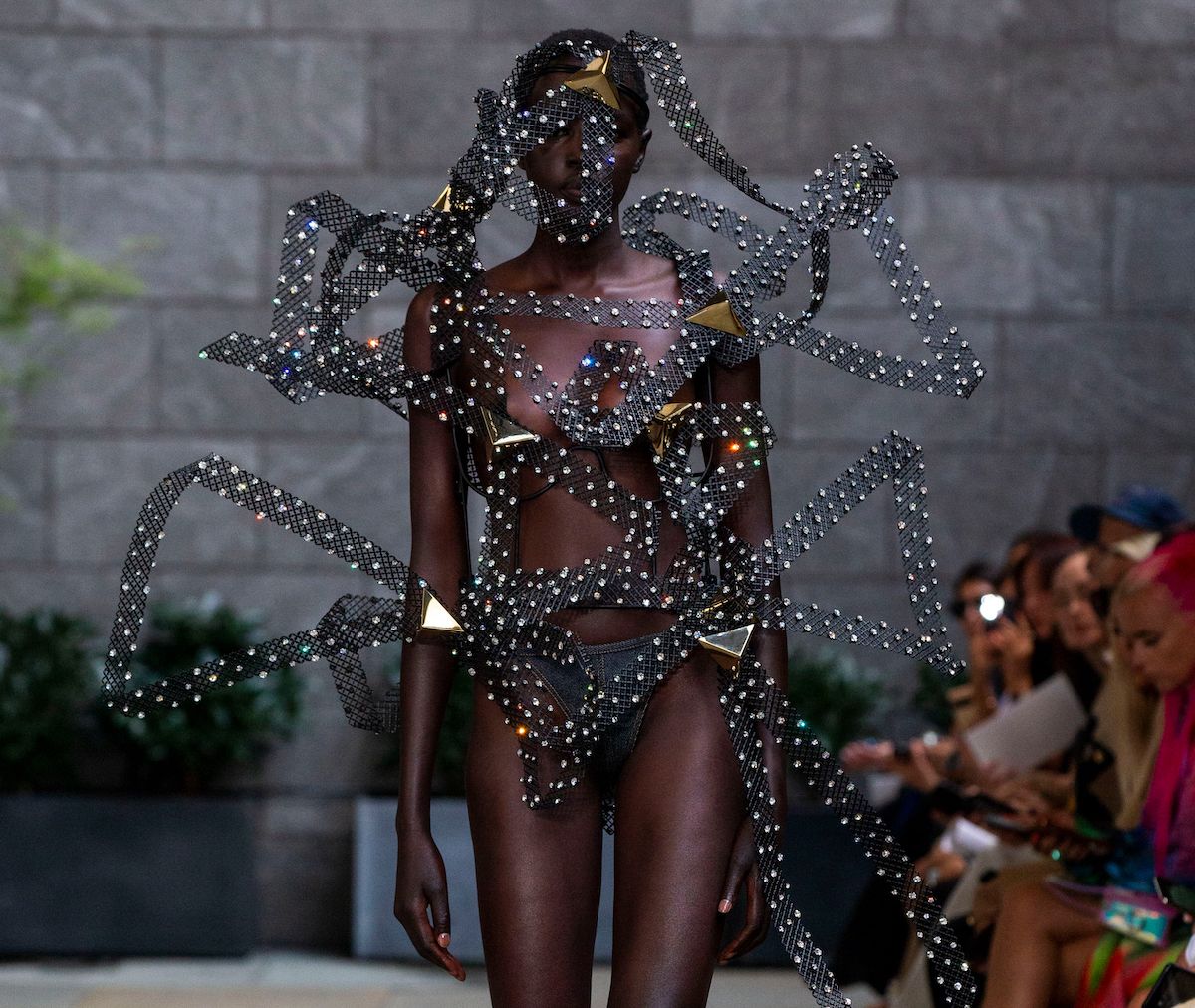 Named "Collection 04 – Tetrahedron" and comprised of 33 looks, it explores the concepts of ancient architecture, worship and fetish demonstrated through form, construction and signature embellishment.
Starting with one of the first concepts explored in the line, architecture, a folded pyramid motif was carefully studied and developed, multiplied and hand stitched to create spherical dresses, skirts and column suits from structured silk wool, vibrant silk duchess and Japanese denim. All made possible by the technique used and translated into 24 carat gold and Swarovski and headpieces reminiscent of pyramids reflecting the sun.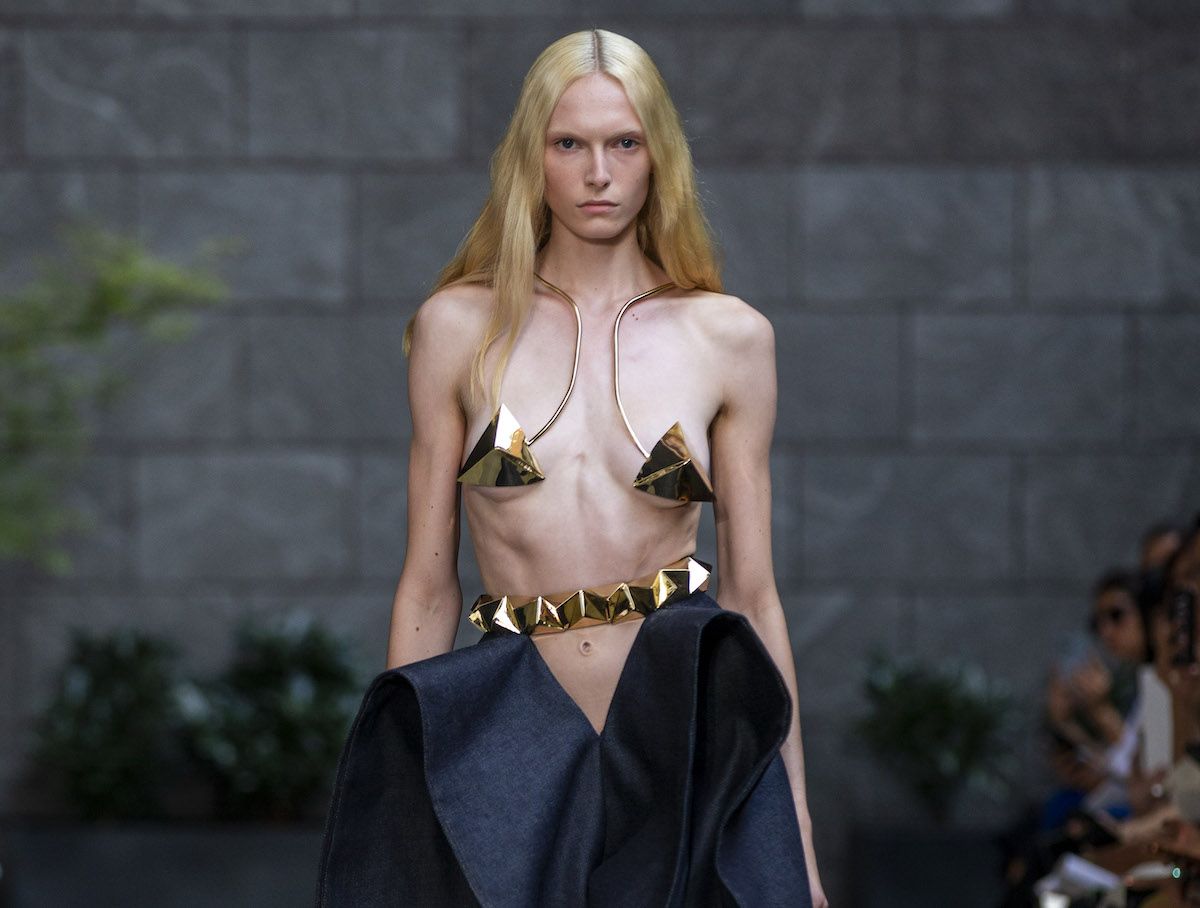 Secondly, and referring to the fetish, the punk spirit was reflected in several of the looks that made up the proposal. Some of them were inspired by Wenzel Jamnitzer's "Perspectiva Corporum Regularium" which through shape and geometry became 3D printed cones with hundreds of Swarovski crystals. These spikes were mounted on embroidery and incorporated into an evening coat and cocktail dress.
Finally, continuing with the fetish world, as we said at the beginning of the article, the fetish theme was very present in the collection and it seems that for Beckett Fogg and Piotrek Pansczczyk (the brand's designers) bows are something they truly love; especially folded bondage bows. These appeared in several of the creations, are related to the work of German artist Cora Korsett and are intended to contrast the extremes of BDSM and fetishism with the classic femininity of bondage. The cage-like structures were created as corset-like structures punctuated with folded bow shapes to create sexy evening gowns and couture denim. From there, this motif evolved into rhinestone-encrusted metallic ribbons that wrapped and pulsed the body.
Shoes by Italian designer Sergio Rossi, part of a capsule collection designed together with AREA, completed the looks.
Take a look at the gallery to discover the collection in its entirety.
Sigue toda la información de HIGHXTAR desde Facebook, Twitter o Instagram