Roby Dwi Antono is an artist based in the city of Yogyakarta, Indonesia, known for his surrealist works that draw from the Renaissance and Japanese visual culture. If you still don't know his artistic project, he will be exhibited at the NANZUKA. gallery.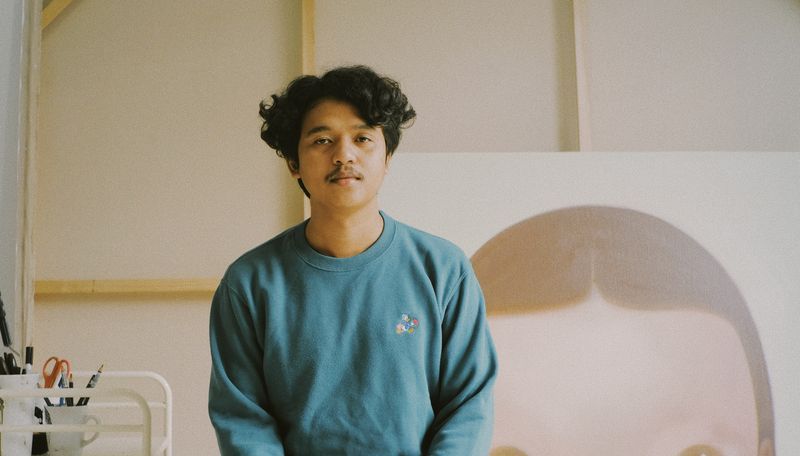 When not working on graphic design projects, the artist spends his time creating paintings and illustrations reminiscent of the works of founder Mark Ryden and artist Yoshitomo Nara. However, Antono fuses the aesthetics of surrealism and classical Renaissance imagery, also drawing inspiration from Japanese comics and the visual culture of Kamen Rider, Godzilla and Dragon Ball, to create a contemporary juxtaposition that is all his own.
His work, derived from the act of "copying" that is a common practice of children around the world who like to draw and paint, continues to change and evolve day by day through the hodgepodge of his pure but intellectual pursuits. As a result, his paintings often feature starry-eyed children, mythological creatures, and even pop culture icons he admires, such as Jerry Lorenzo, Tyler, the Creator and Takashi Murakami.
The exhibition at NANZUKA UNDERGROUND, 2G and 3110NZ will consist of a series of paintings on canvas and drawings in oil and pastel. The works, reminiscent of doodles, are indeed inspired by the childhood sketches of dinosaurs and cartoons that the artist used to draw on the street with lumps of charcoal while helping in his father's workshop. For Antono, "expressing himself through painting and oil scribbles is cathartic".
Now… Why not take a look at the second The North Face x Gucci release?
Sigue toda la información de HIGHXTAR desde Facebook, Twitter o Instagram