GmbH, formed by the Berlin duo Benjamin Alexander Huseby (@benjaminhuseby) and Serhat Isik (@serhatisik__), has just presented its FW18 collection.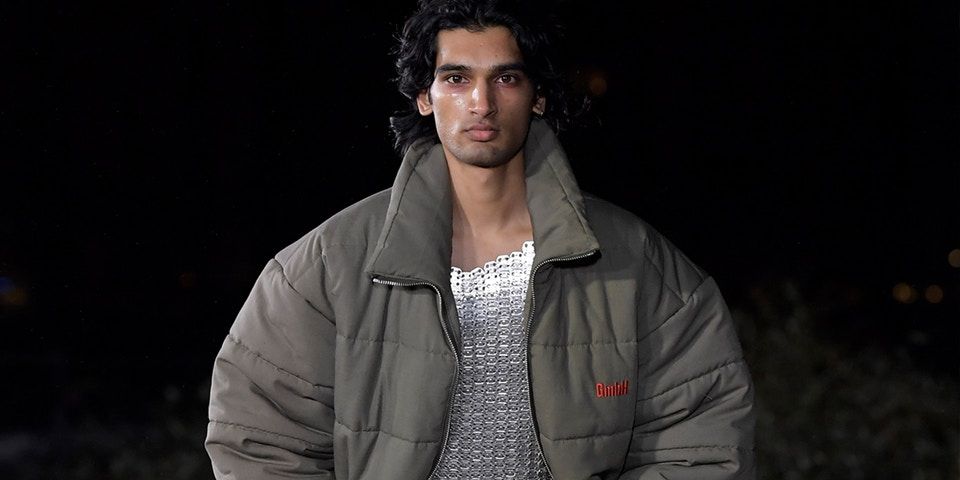 Under the title My Beauty Offends You they propose us a collection that is a mixture of fashion and politics. With a fairly neutral chromatic range, they present us with a past-present connection that delights all lovers of the fabric mix.
Beyond the garments, the collection is inspired by the constant climate of tension in our society today, where nuclear threats, human rights and nationalism are a daily part of our debates.
Benjamin and Serhat are very clear that fashion and denunciation go hand in hand. They have already demonstrated it to us in their last SS18 campaign and now ratify it with a spectacular collection of giant conceptual load. A bet where the delicate knitted fabrics are mixed with patent leather trousers, loose-fitting jeans and sometimes motorbike aesthetics. The patchwork application is general and in all the looks we can see inspiration from each of them: Norwegian aesthetics with the sobriety from Huseby and the Turkish heritage of Isik.
Under reflection "The time we live in is a little like the modern Middle Ages, so how can we protect ourselves? How do we create our army?" this new proposal arises, which from our point of view is one of the best we have seen in Paris these days. #mustfollow
Sigue toda la información de HIGHXTAR desde Facebook, Twitter o Instagram