Last night, Los Angeles' Hollywood Boulevard played host to Gucci's latest fashion show. Under the creative direction of Alessandro Michele, 'Gucci Love Parade' finds its inspiration in classic Hollywood and the maison's legacy.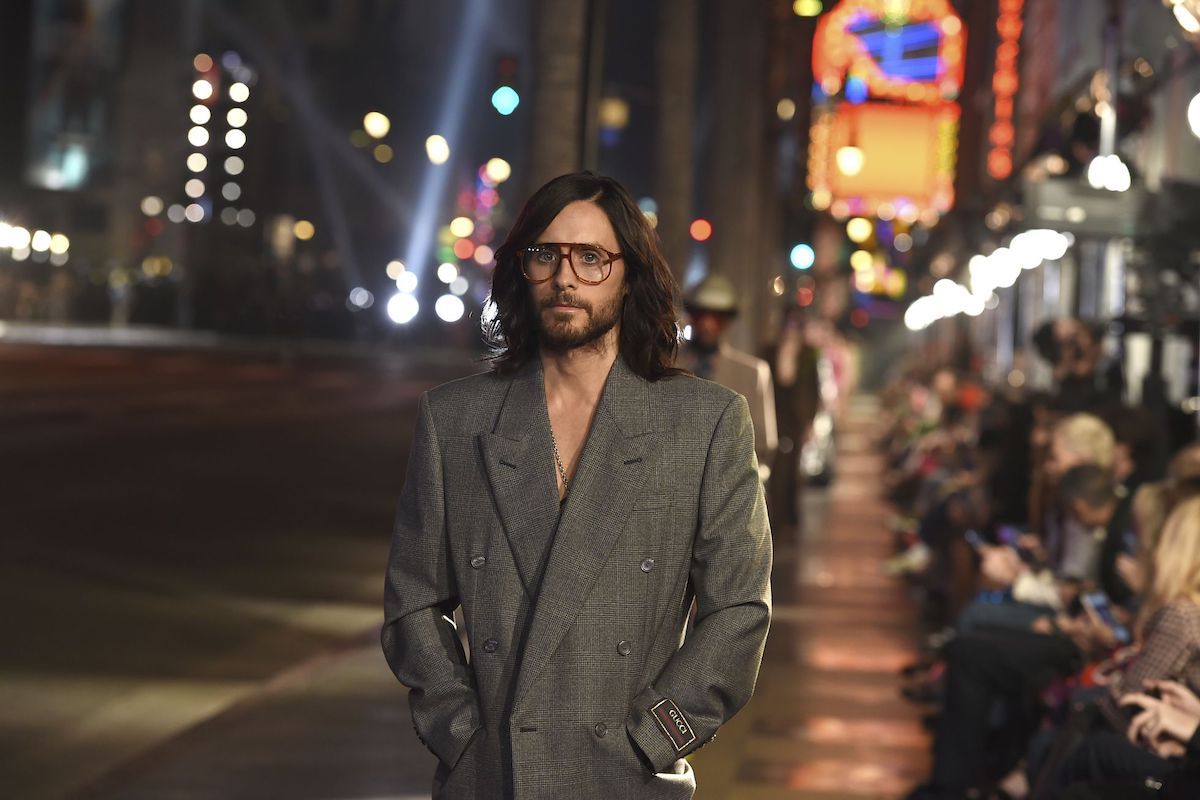 Gucci returns to the American catwalks after five long years (and a global pandemic in between). The last time he walked the runway in the great American country was in 2015, when he presented his Cruise collection in New York. Now, he takes to the streets of Los Angeles to present his latest collection: 'Gucci Love Parade'.
And it wasn't just any event. As Michele himself stated, it was a parade, something much bigger and more special than a fashion show. Among the attendees were prominent figures such as Diane Keaton, Gwyneth Paltrow, Miley Cyrus, Billie Eilish, Serena Williams and Dakota Johnson. And under the soundtrack of Björk, a very select cast paraded: Jared Leto, Macaulay Culkin and St. Vincent, among others.
Y no consistió en un evento cualquiera. Tal y como afirmó el mismo Michele, se trató de una parada, algo mucho más grande y especial que un desfile. Entre los asistentes se encontraban destacadas figuras como Diane Keaton, Gwyneth Paltrow, Miley Cyrus, Billie Eilish, Serena Williams o Dakota Johnson. Y bajo la banda sonora de Björk desfilaba un casting muy selecto: Jared Leto, Macaulay Culkin y St. Vincent, entre otros.
Through the 'Gucci Love Parade', Alessandro Michele once again combined the concepts of gender fluidity and inclusivity, as he has done since he arrived at Gucci in 2015. He made Los Angeles the perfect backdrop to celebrate the house's centenary. Michele also used the occasion to reflect on the future of the industry and to donate $1 million to six organisations that help the homeless. This is a major problem that persists in the city today.
"When we think of America we don't immediately think of fashion. But it is a tremendously influential country, thanks to the aesthetic projection of the image of its great social and political movements. By coming to Los Angeles, I wanted to pay homage to this city that, in a way, feels like home to me. And also to claim that fashion is as much or more on the streets than on the catwalks. My Hollywood, of course, is in the streets," explains the creative director.
But the link between Gucci and Hollywood is not just about the fashion show. As we have known for months, both are working on the production of House of Gucci, directed by Ridley Scott and starring Lady Gaga, Adam Driver and Al Pacino. It will hit the US big screen on 24 November.
Sigue toda la información de HIGHXTAR desde Facebook, Twitter o Instagram