Coinciding with his own birthday, Jonathan Anderson – founder and creative director of JW ANDERSON – gathered all his guests in the heart of London's Soho, in a place where any gamer and gaming addict would want to be, to present his spring/summer 23 proposal.
Anderson's imagination knows no bounds, everything he touches becomes artistic and always goes beyond. The 37 looks that made up the collection were related to the transitory moment of time, as the Briton said backstage. This idea did not come out of nowhere, nor was it the result of a truly inspirational day, but of an exhaustive study going back several collections.
All this study ended in the best possible way, giving rise to creations such as dresses in the shape of a metallic bubble, in whose piece were reflected the guests and the flickering screens in the room, dresses or tops with computer keys, making reference to the present day, and jumpsuits with fish and beach prints that cried out to be put in a suitcase to catch the first plane and head for the first paradisiacal destination that crossed the mind.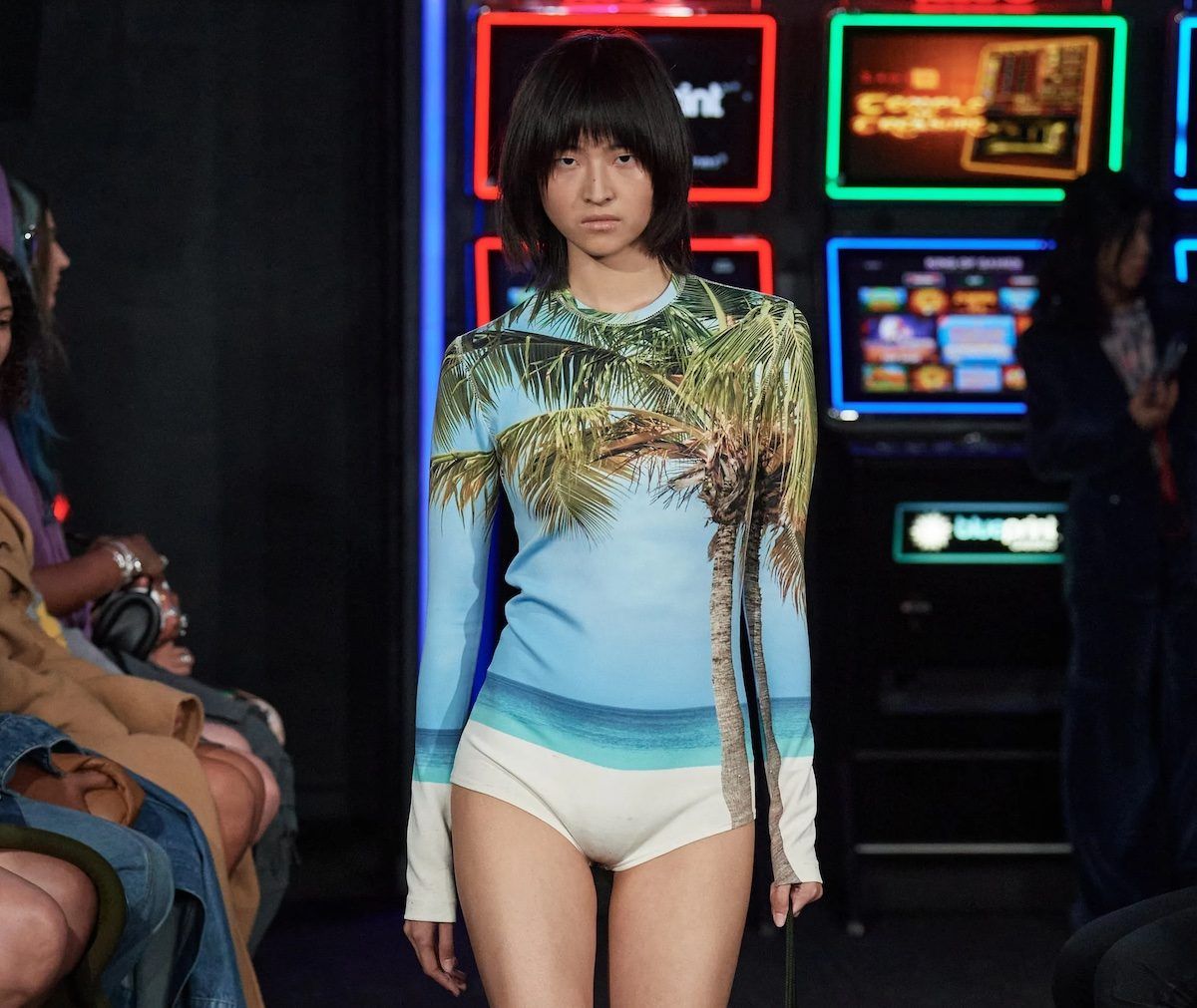 In reference to the summer season, a net dress reminiscent of the bags that are usually worn in the spring/summer season both for shopping and going to the beach, and other orange and black, with openings in the abdomen/waist area, ideal for those endless nights of July/August, were on the catwalk.
The show ended with a small tribute to the recently deceased Queen Elizabeth II, with an oversized black T-shirt dress inspired by London bus stop posters that read: "Her Majesty. The Queen. 1926 -2022. Thank you".
Jonathan Anderson has everything under control, he doesn't miss a single detail, don't you think? Take a look at the images to discover the spring/summer 23 collection by JW Anderson.
Sigue toda la información de HIGHXTAR desde Facebook, Twitter o Instagram