Diet Coke's 'Love What You Love' campaign officially welcomes Kate Moss as the brand's creative director.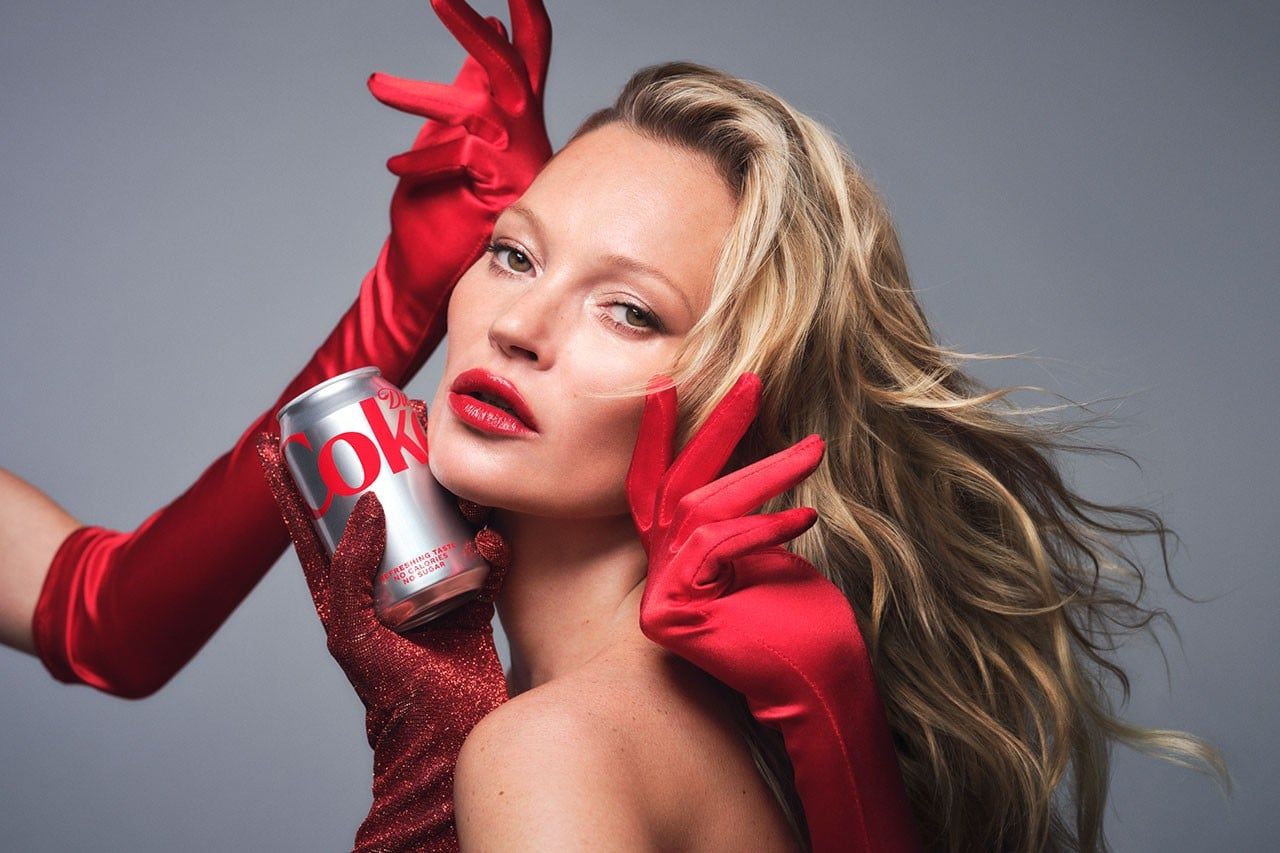 A vacancy that was occupied for ten years by Marc Jacobs, a close friend of the supermodel, and which now takes a different direction with the arrival of Moss. The aim is to "highlight people who take a positive attitude to life, knowing who they are and what they love" while celebrating the brand's 40th anniversary.
Kate was closely associated with the Diet Coke craze in the early 2000s, so the news doesn't come as much of a surprise either. In this way, the worlds of fashion and sugar-free drinks are once again coming together for a common good.
"I am thrilled to join the Diet Coke family. I love the previous collaborations they have done with such incredible names in fashion. The 'Love What You Love' campaign instantly connected with me, as I am a firm believer that with confidence and passion, you can achieve your wildest dreams. As creative director, I'm looking forward to inspiring fans and celebrating the brand's 40th anniversary in style," she says.
But that's not all. Diet Coke will also partner with London Fashion Week to offer a unique brand experience.
Sigue toda la información de HIGHXTAR desde Facebook, Twitter o Instagram