READ IN: Español
Who doesn't remember that legendary photo of the British top model Kate Moss wearing a transparent silver dress during the 90s at a party for the Elite modelling agency? Surely you know which image we're referring to. But just in case you can't remember it, don't worry, we'll leave it here.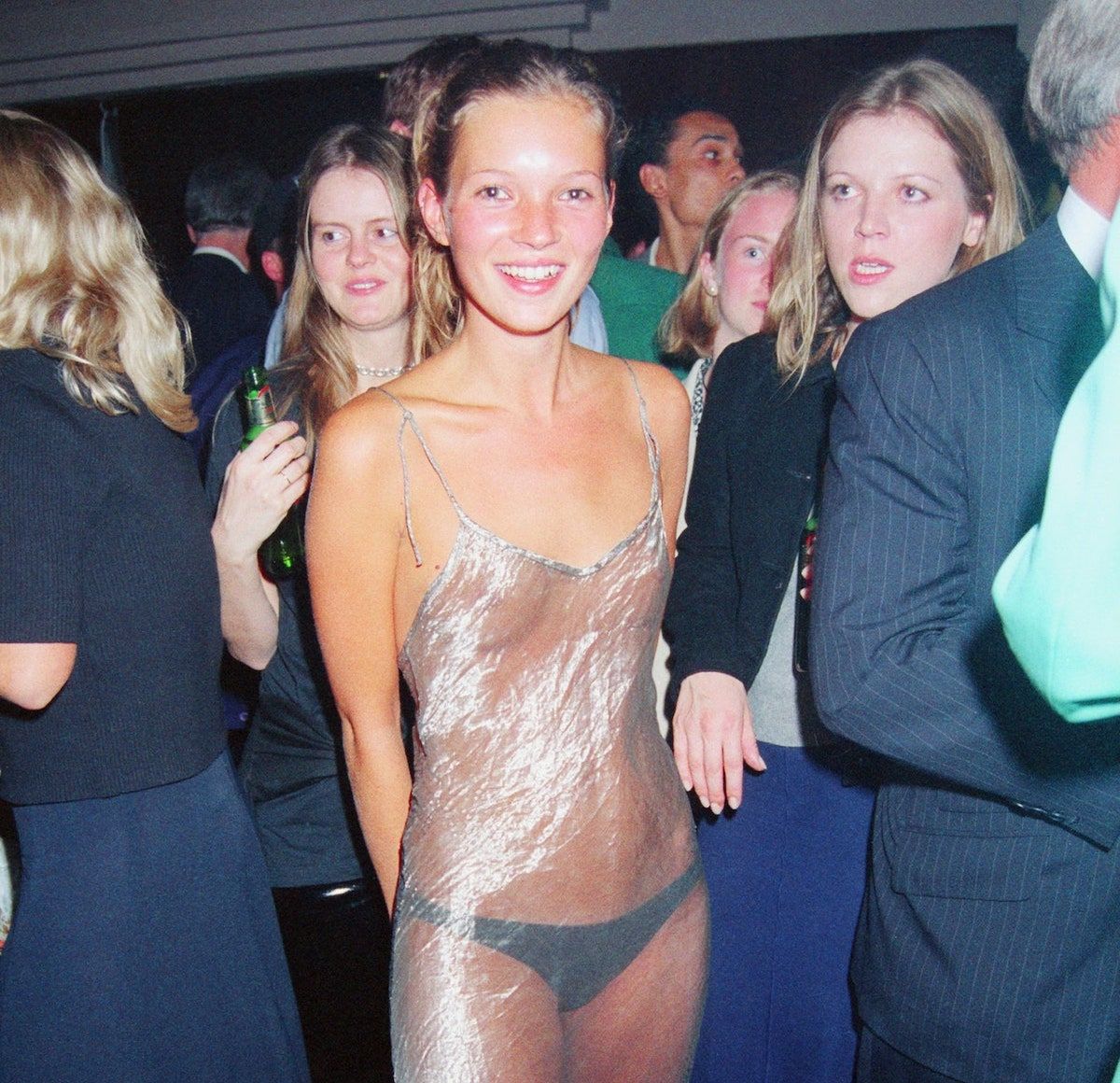 Well, now if, once remembered, you are wondering why we are starting the year talking about the model and this already mythical slip dress signed by Liza Bruce.
The reason that has led us to bring this dress back to the present is that after analysing the Spring/Summer 2022 seasons, we have seen that several designers have coincided in the same trend. What is it? Transparencies. But not just any kind of transparencies, but in the purest Moss style. And such was the success of this garment that several brands such as Eytys, Dsquared2, Blumarine or Supryila Lele have decided to take inspiration from the model and the way she wore this type of dress to version it in their own way, adding some of these rhinestone appliqués and fantasy embroidery.
Do you dare to wear a dress similar to Kate Moss'? Let's hope so. Do like Kim Kardashian and wear it with high boots, or take a cue from Eytys and pair it with a trench coat.