How many times have we been inspired to dress from the legendary series Sex and the City? And not only that, but how many times have we dreamt of wearing some of Carrie Bradshaw's clothes, accessories or shoes? If you thought you had already seen everything in this series (as far as fashion is concerned), you are very wrong, because the reboot of Sex and the city, And Just Like that, comes loaded with many looks and many accessories to analyze.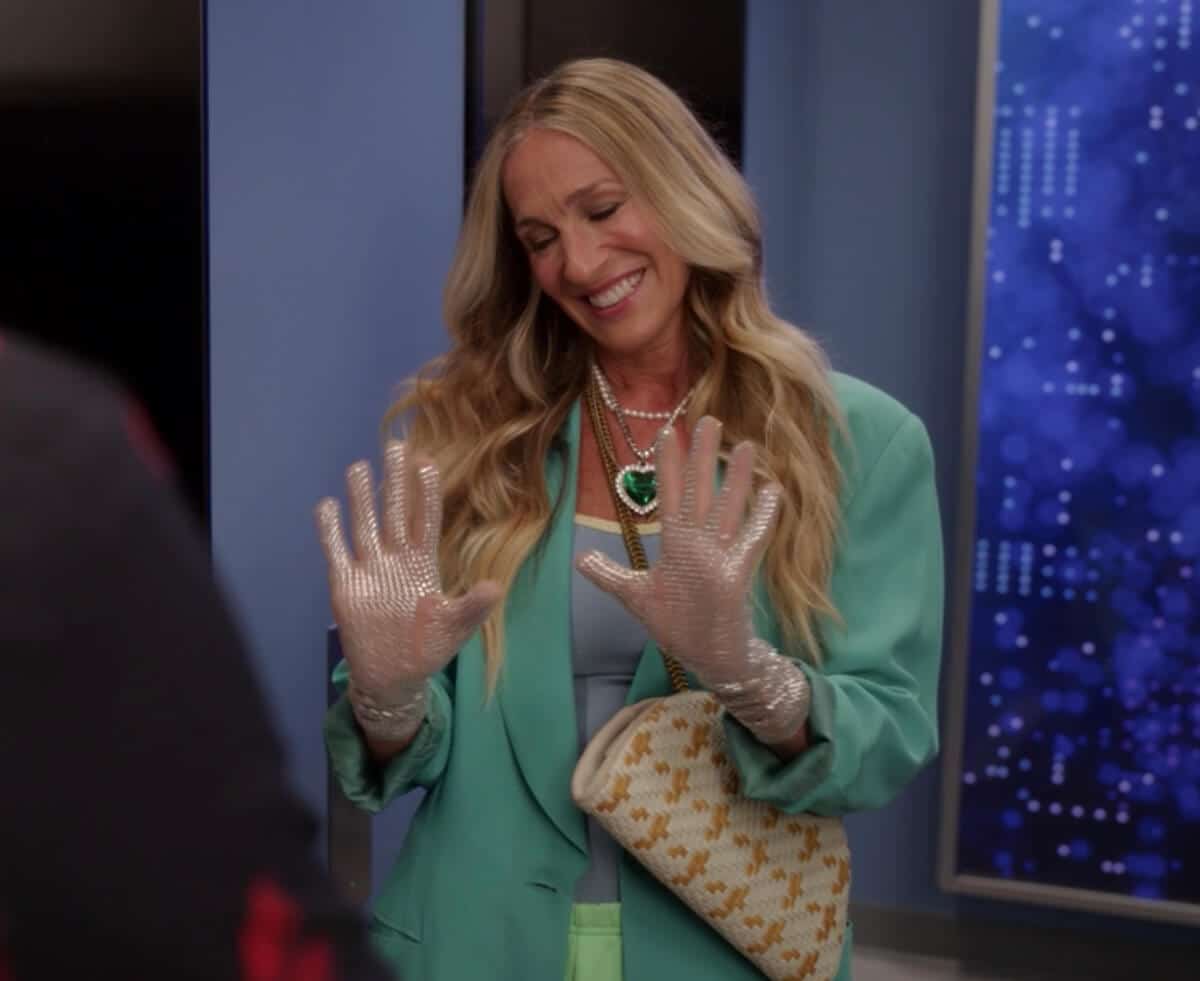 One of the first accessories that caught our attention was the emerald green heart-shaped necklace that Bradhsaw wore while recording a podcast, which he matched to perfection with a pair of Gucci crystal gloves.
I'm sure that as soon as you saw this piece of jewellery you started to wonder where you could get one just like it. Well, we have the answer. If you want the real thing and you have 590€, go to Vetements and get it, otherwise, you can get one just as cool that the Catalan designer Adriana Manso, founder of the jewellery brand La Manso, has designed. Available in various colours, made from Japanese plastic pearls, finished in 925 sterling silver and with a hand-painted heart, this is the perfect alternative to Carrie's, not just for its design, but also for the €72 price tag.
What do you think of this version by La Manso as an alternative to Carrie Bradshaw's Vetements necklace?
Sigue toda la información de HIGHXTAR desde Facebook, Twitter o Instagram