It was undoubtedly one of the most awaited shows on Sunday and one of the ones that generated the most expectation, as just to see the photocall that was set up at the entrance to the location of the show, which had to do with a white sheet graffitied in black with the Magliano logo, was worth it. And the fact is that the sheet in question already warned us that what we would see inside and what they had prepared for us would be quite an experience.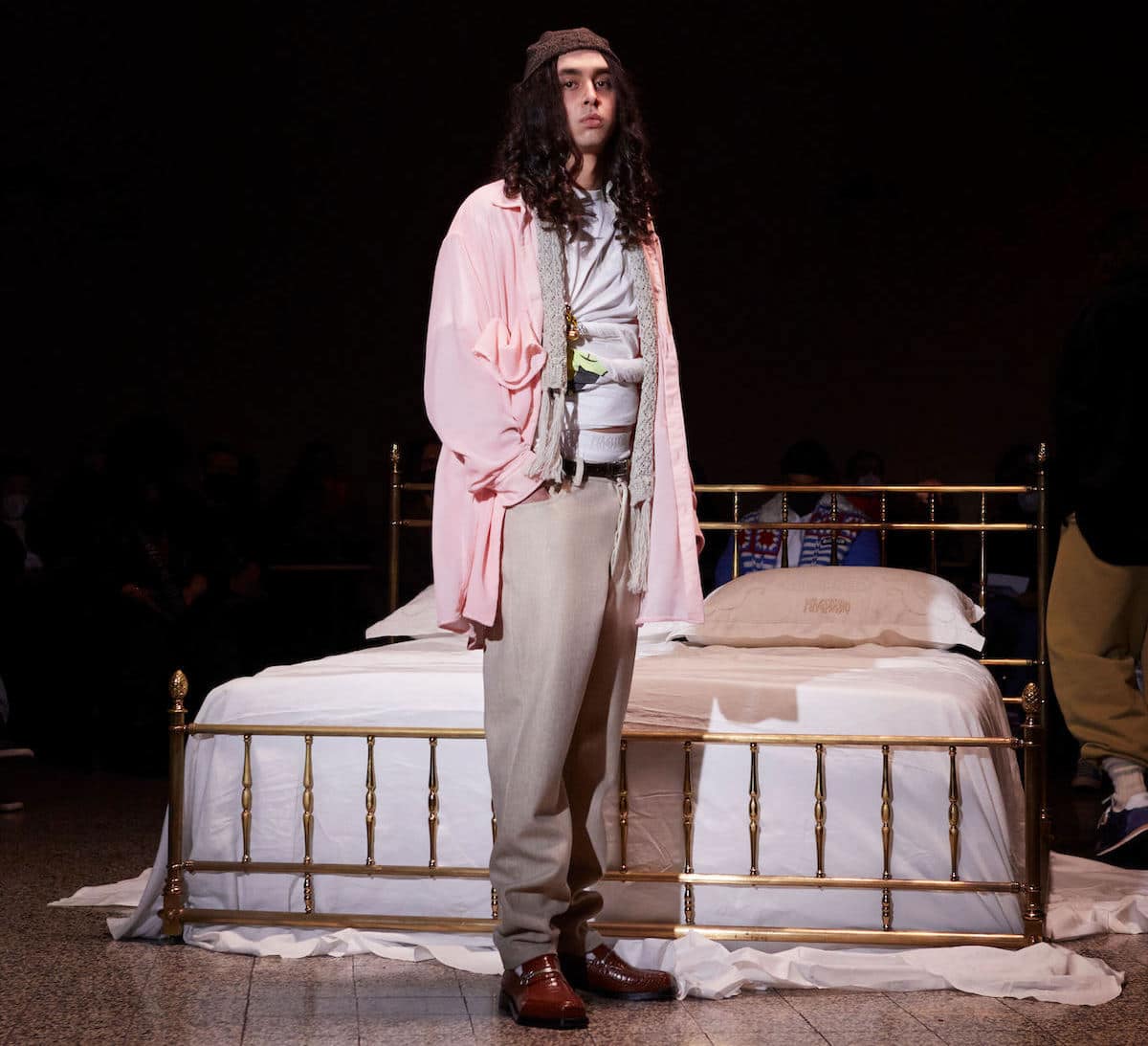 Well, said and done, and objective achieved, as far from presenting the collection in a conventional way and with a simple catwalk, the Italian firm remained faithful to its origins and presented the FW 22/23 collection in the purest performance style. Held at Arci Bellezza and designed by Michele Rizzo, the HIGHXTAR team had the pleasure of being invited to the Magliano BAR, part of which was lit only by candlelight.
Once seated and waiting to see where the models would appear, they began to parade, each one coming from a different room, wearing the creations that Luca, creative director of the brand, designed, which were all inspired by love encounters, the night atmosphere and characterized by a sense of loneliness and melancholy, hence the models posed in front of a bed. Our favourite garments of the collection? The red lurex shirt, the T-shirt with the brand's logo with rhinestones, the white, black and purple sports jacket, the brown double-breasted blazer combined with the bright wine-coloured joggers and the pink tweed garments. With all of them we can live in peace and quiet.
Ahora te toca a ti. ¿Qué te ha parecido el show de Magliano? ¿Te ha gustado tanto como a nosotrxs? Seguro que sí.
Sigue toda la información de HIGHXTAR desde Facebook, Twitter o Instagram