Laura Abad (@listedobjects) // Marine Serre (@marineserre_official) grew up in a small French village, passionate about sports – which will leave a visual impression on her that will imbue all her designs – and with vintage clothing stores as a connection to the fashion world.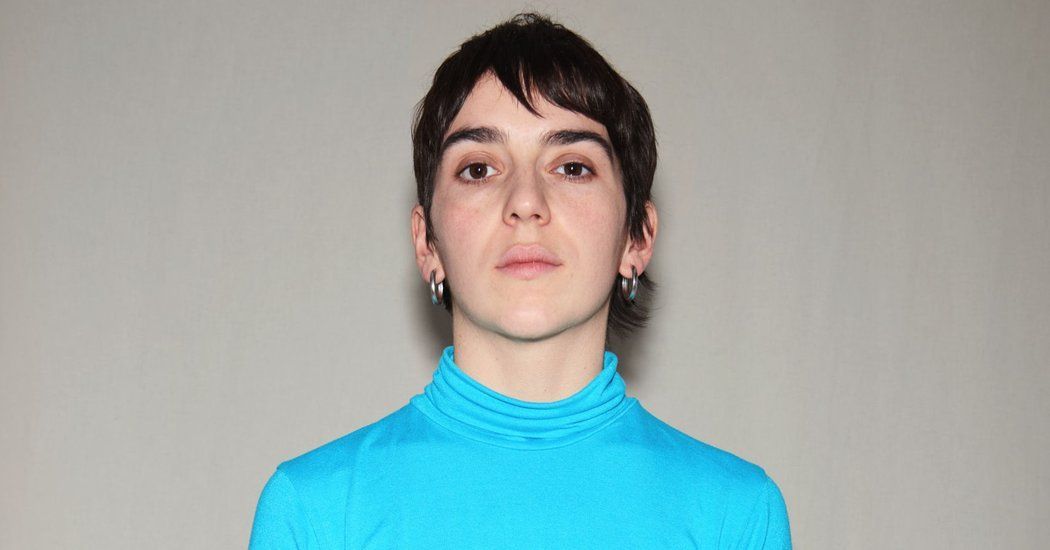 After an accident, her athletic aspirations are cut short and her rest increases her art interests. While studying fashion, she internships at Alexander McQueen, Maison Margiela, Dior and Balenciaga.
She finally graduates with highest honors from La Cambre Mode[s] and in June 2017, thanks to her graduate collection A Radical Call for Love, she was awarded with the prestigious LVMH prize. This puts the young designer on the international map and gives her the opportunity to invest in her own brand.
A Radical Call For Love
After launching a capsule collection – Cornerstones – she leaves Balenciaga to focus on her own designs and expands her team to produce his third collection, Manic Soul Machine, which will be her official debut at Paris Fashion Week. The collection reaffirms its expertise in creating high-contrast, hard yet sensitive hybrids. A solid and mature proposal – from a very young creator – with references and a message that we will decode through the pillars of her creations.
Manic Soul Machine FW18
A subtle socio-political edge
The initial inspiration for her first collection came after the terrorist attacks in Brussels and Paris. The title, A Radical Call for Love, talks about love, which in Serre's words "it's something different from what we think". A kind of peace offering. The elements reinterpreted as the niqab and the multiple fabric prints -something we saw also on Vetements FW18 show, possibly as the result of a year of work with Demna Gvasalia- are examples of references to the inclusion of multiculturalism.

The crescent moon
A symbol belonging to the Islamic world takes the place of a sports logo. A provocation related to the message we were talking about. But the moon and its phases also represent cycles -which are connected with women- and dating; the passage of time is a constant in the designer's work. In her latest collection, the satellite has had even more presence, becoming its sing of identity.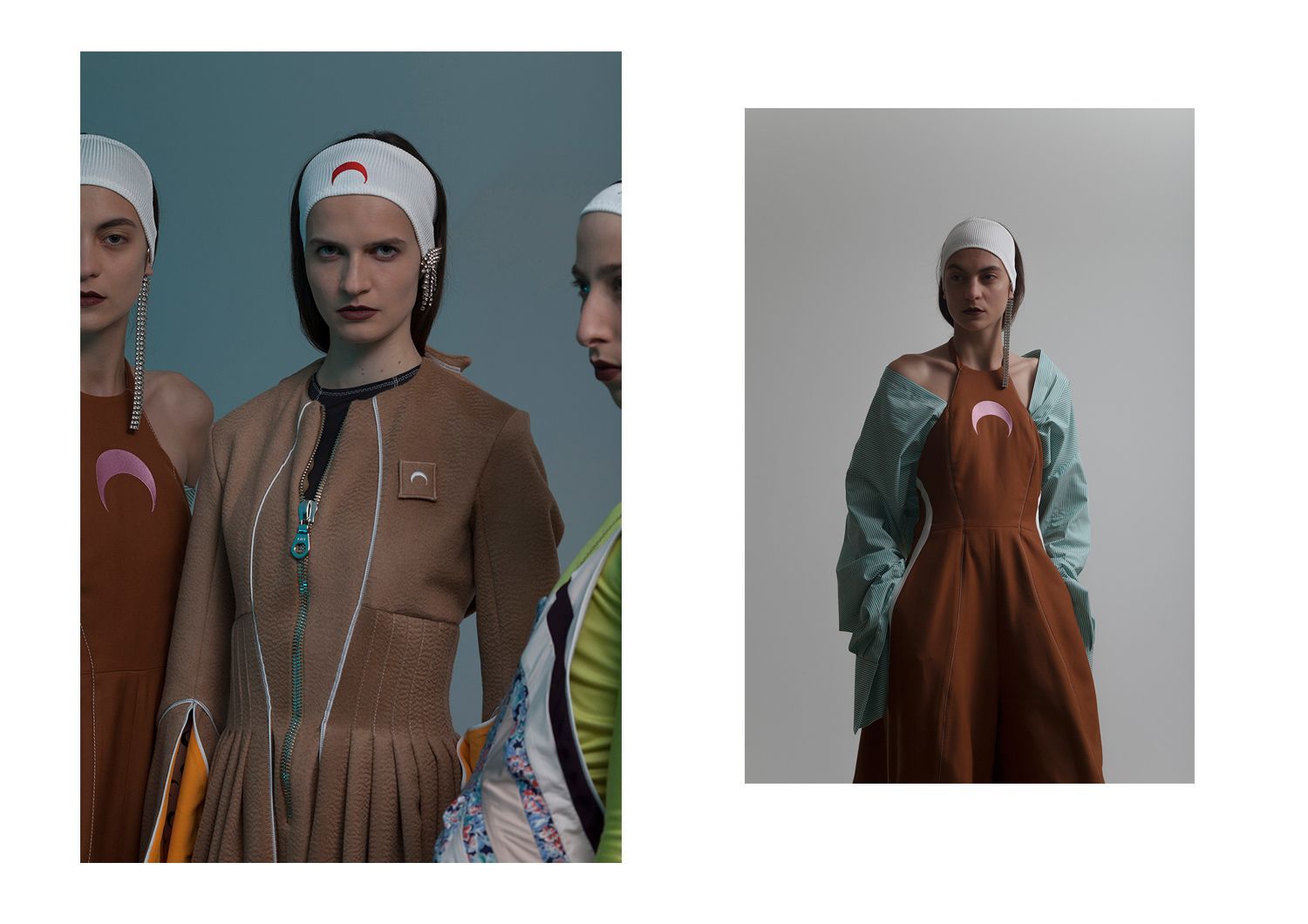 Sportwear + ready to wear + tailorig + couture
The boundaries between styles and techniques blur. The designer recognizes that she is not good at illustrating and prefers to work with her hands, there is where her way of approaching the pattern lies, composing it with shapes and textures with very different origins. The sporty cut of the garments – also present in accessories such as headbands, gymnastics balls as bags and motocross gloves – contrasts with the feminine European and Arab silhouette of skirts and dresses from the 19th century. The future and the historical references. The rotundity of its range of colours and the delicate luxury on details.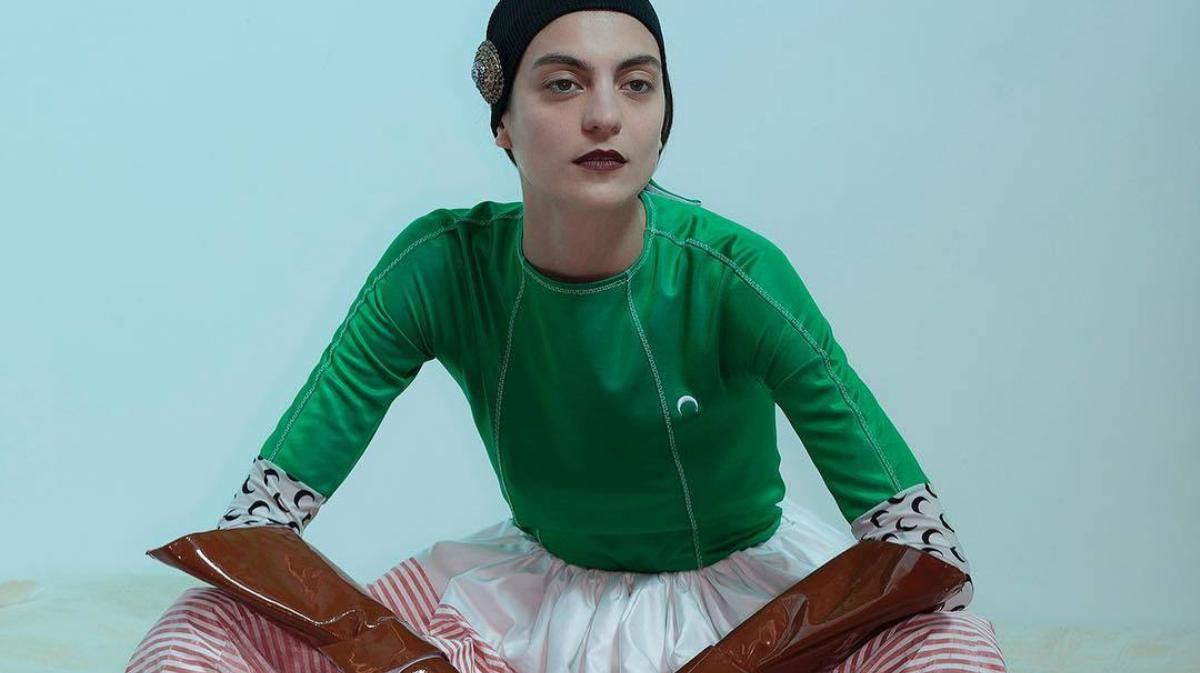 "Futurewear"
While most wonder where the industry is heading, Marine Serre is answering with her latest collection. She believes that a jacket today is an utilitarian jacket for real life. And she shows it by covering it with pockets that replace the bag, creating a new idea of femininity. The designer wants the woman she dresses to feel strong and ready for battle without having to give up shape and colour.
The future is also about recycling. To create her designs, she reworks used fabrics, giving rise to unique pieces each time. From her passion for vintage fashion, she highlights the quality of the construction of garments, something rare today. With Manic Soul Machine, Marine reflects on her last 6 months in the industry: "we are all machines, right? I hope to keep my soul."
Sigue toda la información de HIGHXTAR desde Facebook, Twitter o Instagram