Nii Hai is an emerging brand that exalts the figure of the contemporary woman. It is a constant rehearsal, in search of the clothing codes of the near future. It is functionality and practicality.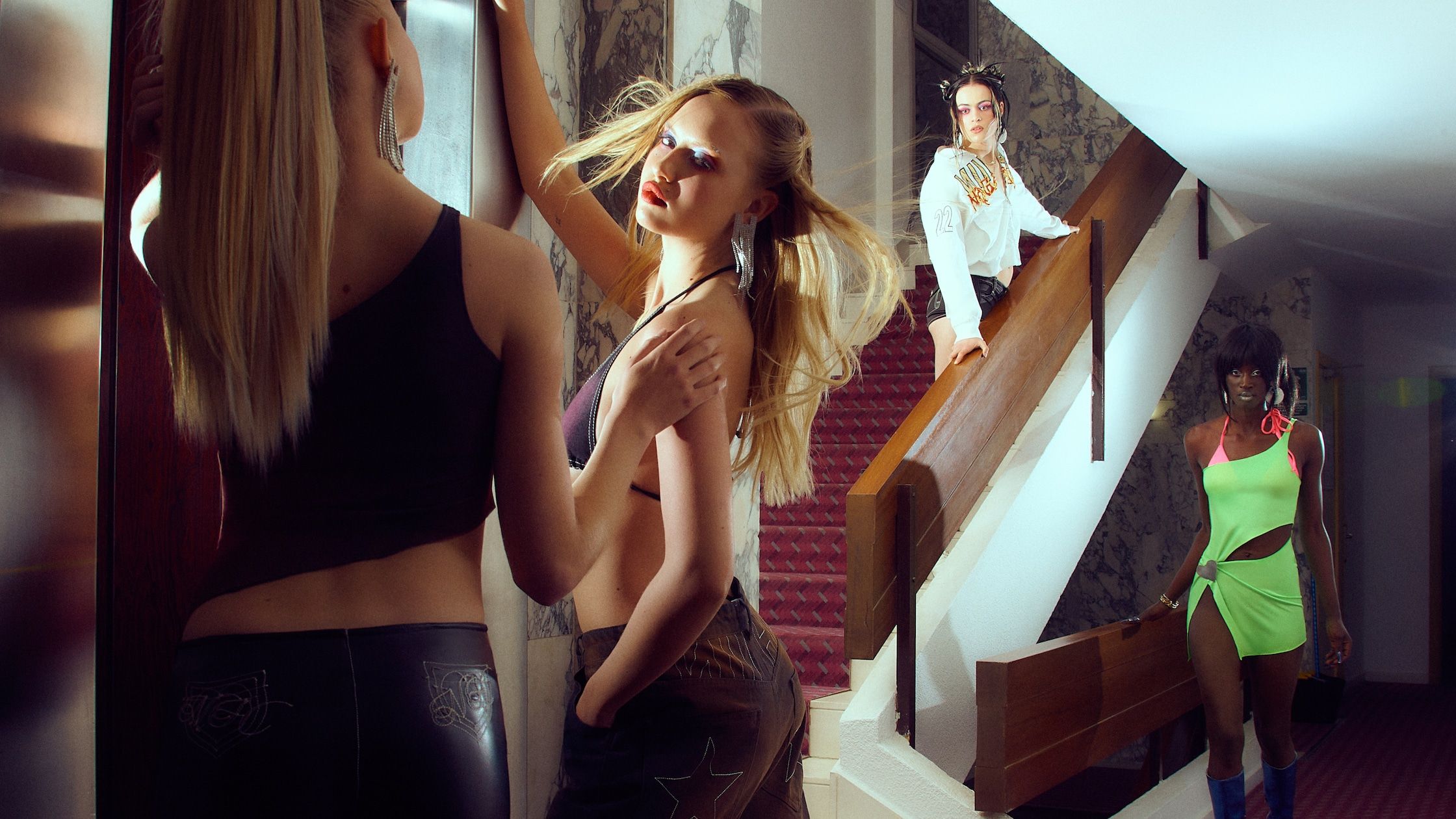 A story told through satire, with touches of sensuality. Its name is nothing more than an onomatopoeic game that comes from "knee high boots", which alludes to knee-high boots.
Directed by Rosie Williams (born in the UK, raised in Mallorca) Nii Hai emerged in 2019 from the bedroom of a girl fresh out of law school, with a lot of ambition, a strong vision and the support of a large creative circle of her closest friends.
For this season, Nii Hai transports us to Magaluf (Mallorca) or, for many, the dream Arcadia. A vibrant and fun proposal that alludes to the British tradition of tourism on the island and its reconciliation with it after Brexit. Summer romances, hangovers on the beach, tanned skins and excellent cultural contrasts.
Among the garments, we find mini skirts and mini dresses of all kinds. From fitted silhouettes to ultra baggy. Ironic prints, elevated souvenirs, disconcerting objects and accessories. Contrast between the most delicate and the roughest fabrics such as tulle and vegan leather. All parts of the design process are treated with the same passion, from the first sketches of the garments, the skating, to the final artwork of the packaging.
Discover the campaign photographed by Geray Mena:
Sigue toda la información de HIGHXTAR desde Facebook, Twitter o Instagram