One Block Down explores subcultural histories and their influence on the past, present and future. For his latest project he has collaborated with Cassina, the internationally renowned Italian brand known for its innovative furniture designs, to create a designer chair.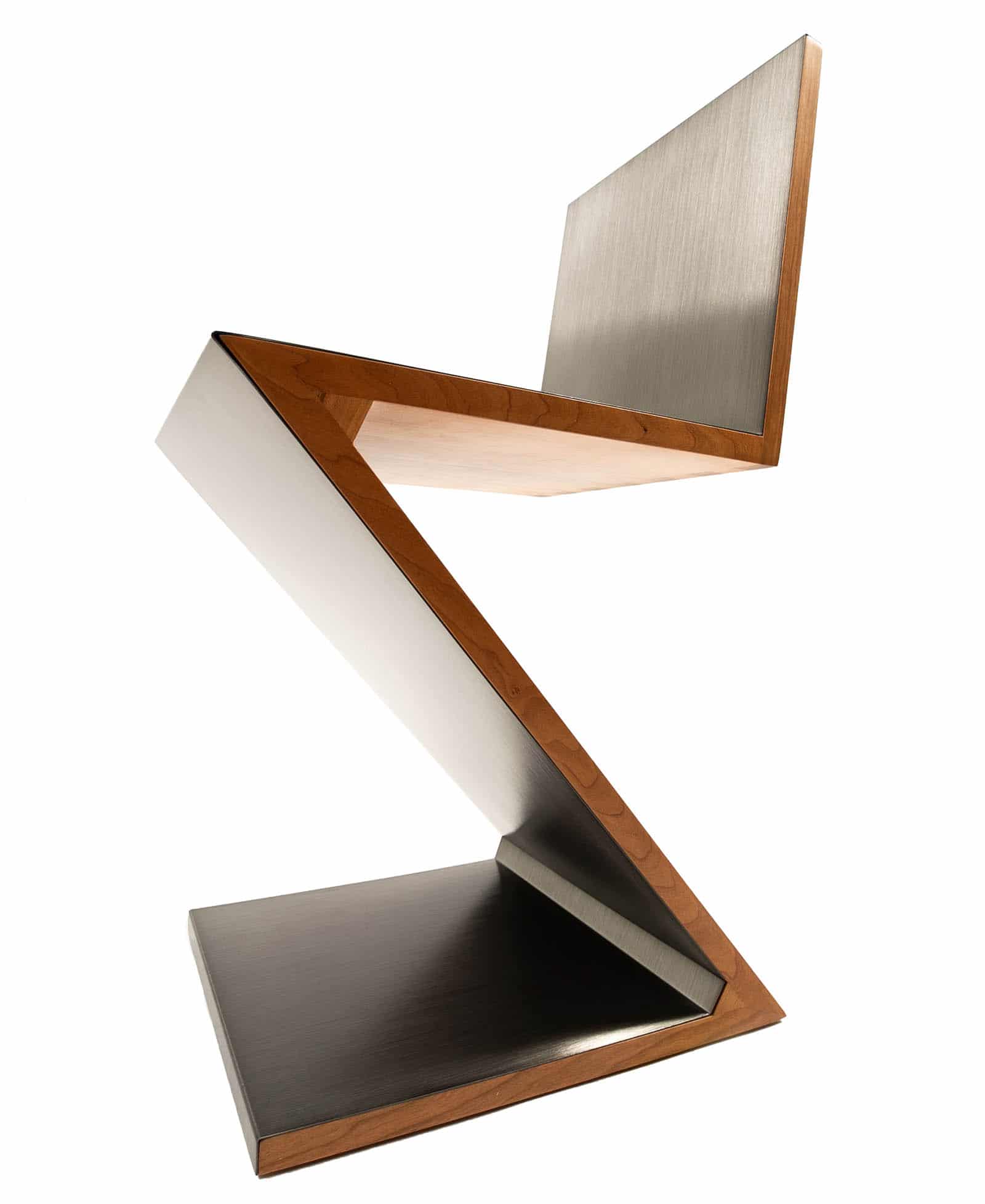 The pair have teamed up to develop a unique interpretation of Gerrit T. Rietveld's Zig Zag, creating a collection of only 30 pieces available at One Block Down to be presented during Milan Design Week. For its interpretation of this historic object, One Block Down explores its history.
Cassina's work is revered by countless creatives operating in various fields, from music and film to fashion and art. That is why One Block Down has decided to participate in the creation of this solid, design-driven item that eschews the traditional leg-seat-backrest structure.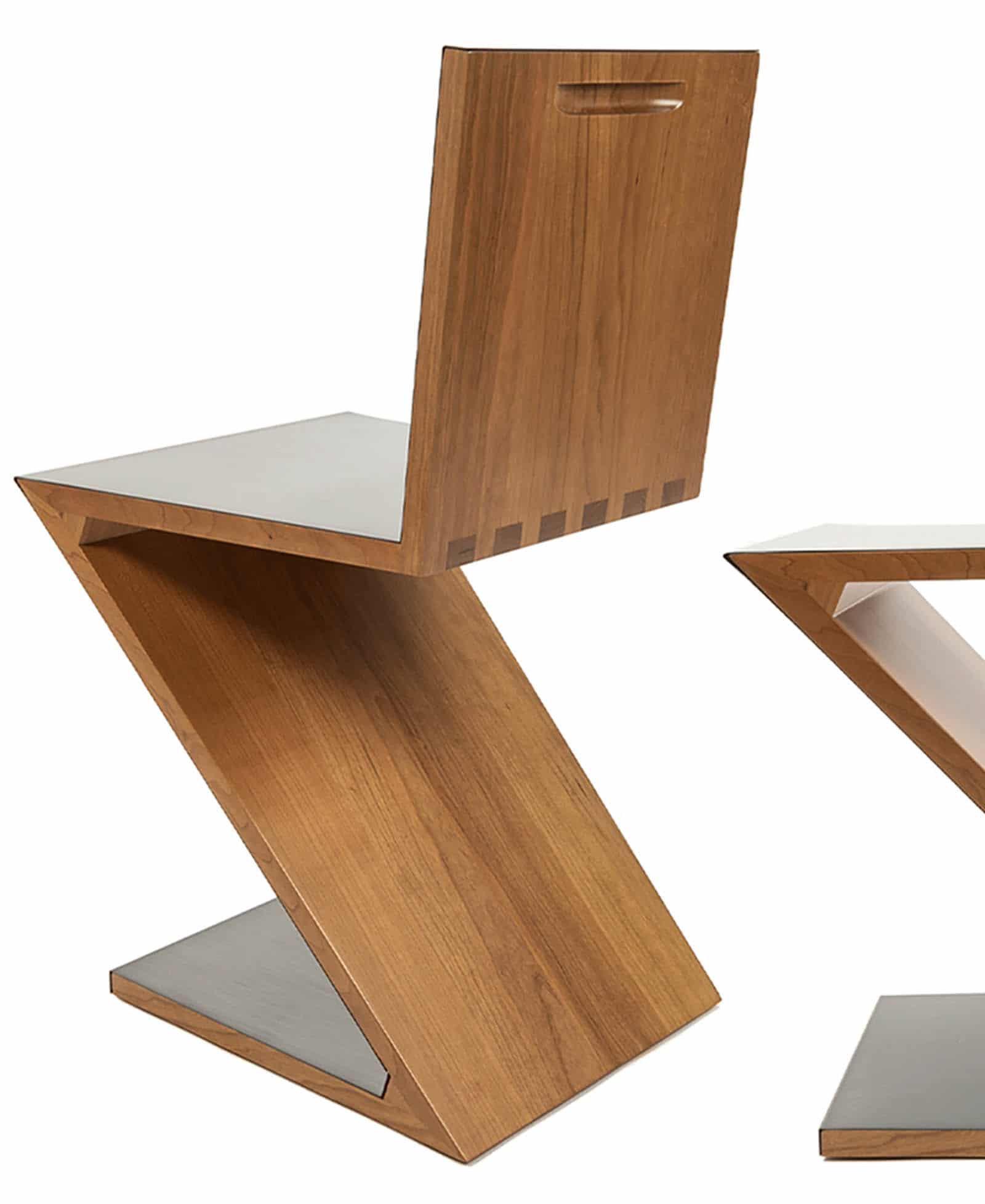 The Zig Zag chair was born in the early 1930s, when Gerrit T. Rietveld was commissioned to create a seat for series production. Rietveld soon realised that fibreboard was not strong enough, so the next one was made of steel and wood.
The Dutch architect Rietveld, best known for his involvement in the Neo-Plasticist movement, designed and proposed numerous variations of his most acclaimed models, such as the Zig Zag chair. The inverted Z sequence emphasises the relationship between its vertical, oblique and horizontal lines.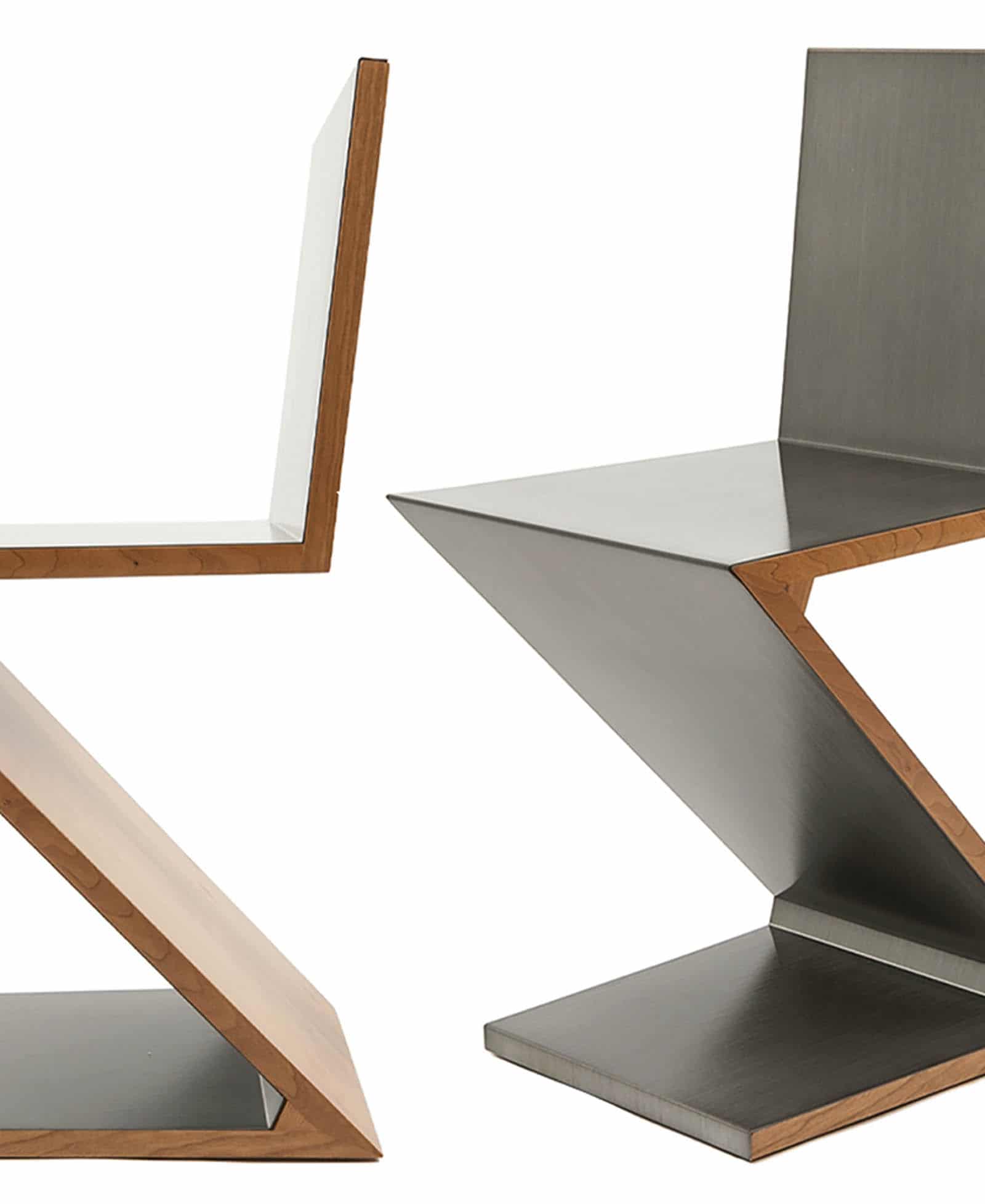 This limited edition collection has had metal added to it from an aesthetic point of view. The distinctive Zig Zag shape remains intact in this special production for One Block Down. The wooden structure is covered with sheet metal panels – a nod to the architecture of One Block Down.
One Block Down has developed a disruptive installation on the sixth floor of the La Rinascente car park in Milan. It will be on view during Milan Design Week from 8 to 12 June, during which time it will be possible to pre-order the chairs online at oneblockdown.it.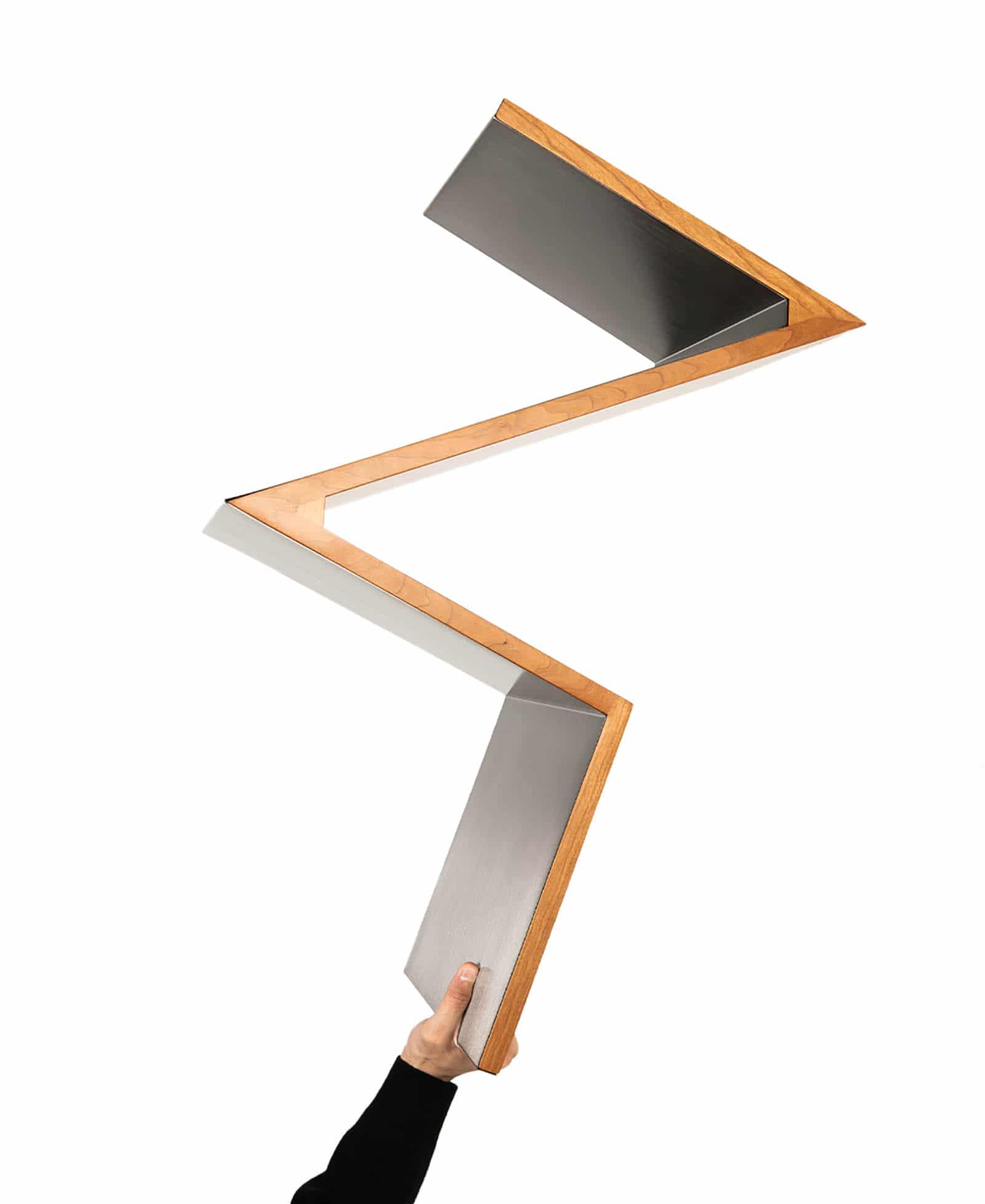 The heart of the exhibition will be a 30-chair pyramid created to emphasise the linear nature of the famous object. A moment that will highlight the importance of Gerrit T. Rietveld in contemporary culture. The chair will be available from 15 June.
Sigue toda la información de HIGHXTAR desde Facebook, Twitter o Instagram