Roseanna and Skate Her are committed to the Skateistan association to promote access to education and sport for vulnerable children.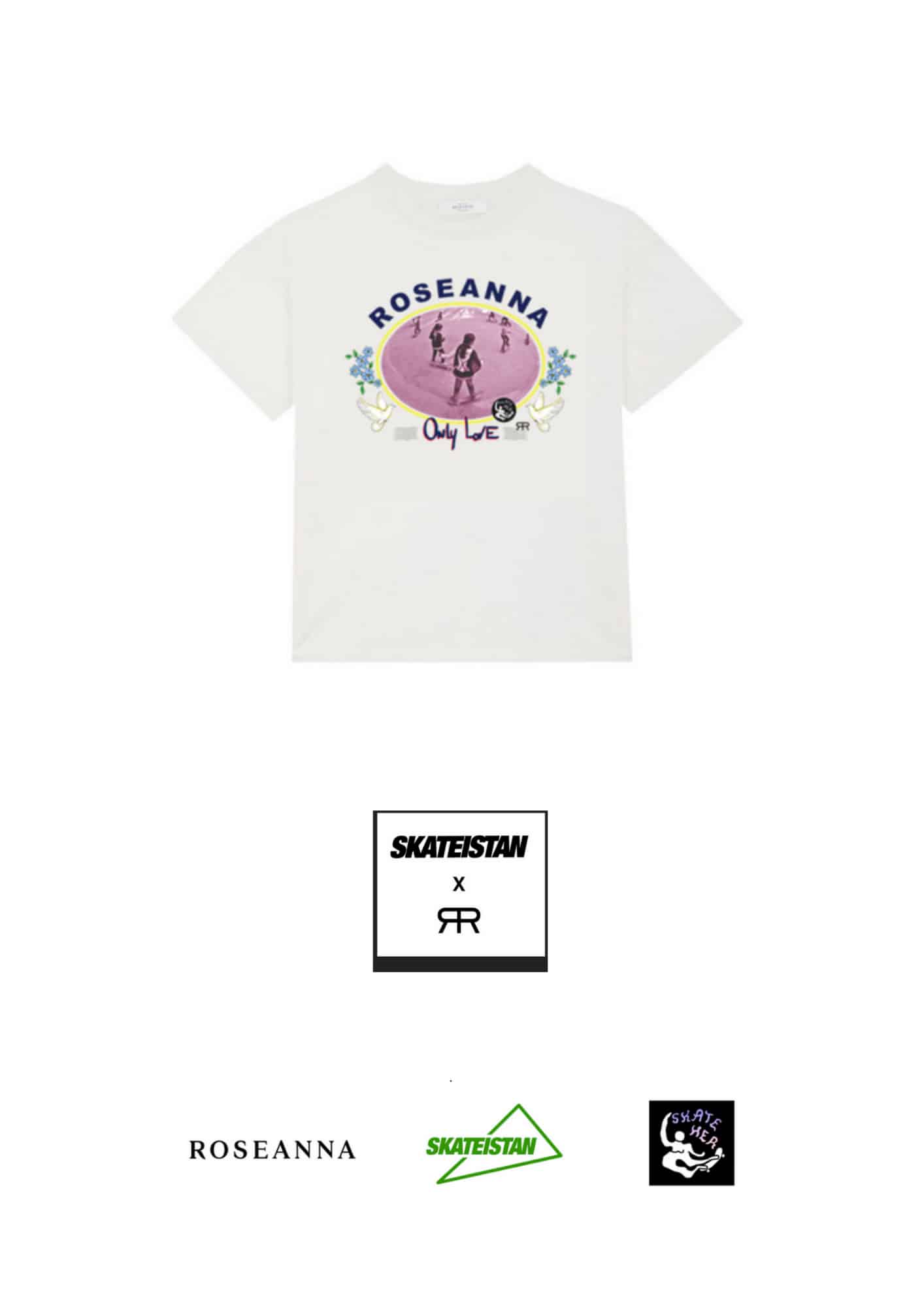 The ready-to-wear house Roseanna, Skate Her and the Skateistan association have joined forces to create a T-shirt, all proceeds from the sale of which will be donated to Skateistan.
In this way, donations will enable the association to create safe spaces around the world where children can play, learn and dream. It is a unisex garment priced between €80 (adults) and €45 (children).
This project is the story of a meeting between three personalities: Anne-Fleur Broudehoux, artistic director of Roseanna; James Green, head of development at Skateistan; and Lucie Curutchet, founder of SkateHer. They all share the same thought: skateboarding is a vehicle through which children can deal with trauma and learn resilience. It also engages them in a process that is both social and fun, and can be used to connect children to educational activities.
Roseanna's know-how and SkateHer's skateboarding knowledge combine to create a unique and meaningful piece. The T-shirt will be offered for sale to encourage donations and contribute to the education of vulnerable children.
"We discovered this association in August 2021 and were very touched by their mission to make skateboarding accessible to young girls. When we heard about Skateistan's actions, they were working in Afghanistan, where girls were forbidden to ride bicycles, but could skateboard! That's what made us want to carry out this charitable collaboration and support the project all over the world," says Anne-Fleur Broudehoux.
The T-shirt will be available from 3 August on Roseanna.fr
Sigue toda la información de HIGHXTAR desde Facebook, Twitter o Instagram