The designer who has worked alongside Kanye West and Donatella Versace, Salehe Bembury, has taken to his Instagram to preview his upcoming collaboration with outwear brand Canada Goose.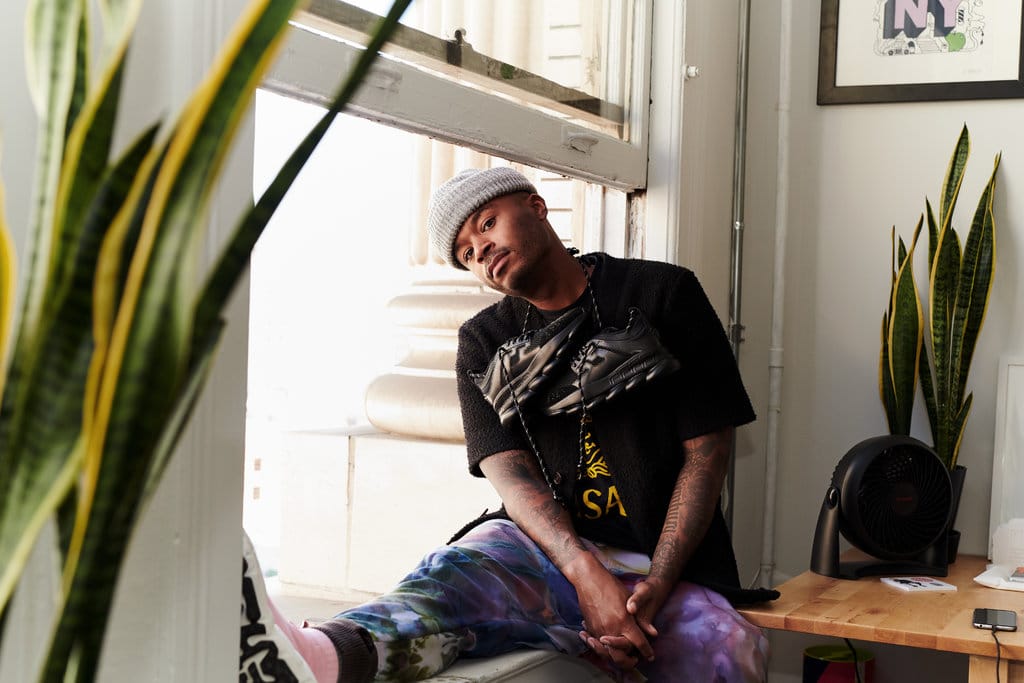 Since being named Footwear News' FN Designer of the Year last year and collaborating with New Balance and Crocs, the New Yorker has established himself as one of the industry's most creative minds to date. His powerful design identity, his unconditional love of sneakers and his fan club have made his trainers shine on their own.
This year, Bembury is leaving his footwear collaborations and joining UNINTERRUPTED as creative director. He also recently judged a design competition for PROSPECT 100 where he reinvented the iconic Swatch brand in a monogram design. While the year is ending for most, it seems that for Salehe Bembury it is just beginning.
For now, there is no further information on when the collaboration between him and Canada Goose will be launched. We can only say that in the last decade, the prestige of this brand has multiplied unchecked among Hollywood's elite. And if one of the top names in the fashion system has set his sights on it, it's for a reason. Stay tuned for more details.
Now… Why don't you take a look at the new JJJJound x Bape Sta silhouette to be launched in 2022?
Sigue toda la información de HIGHXTAR desde Facebook, Twitter o Instagram