As has become a tradition, Swatch starts the festive season in style, with joy and fun. This year's Christmas collection proves it: it's time to celebrate this wonderful holiday season with joy, colour and irreverence.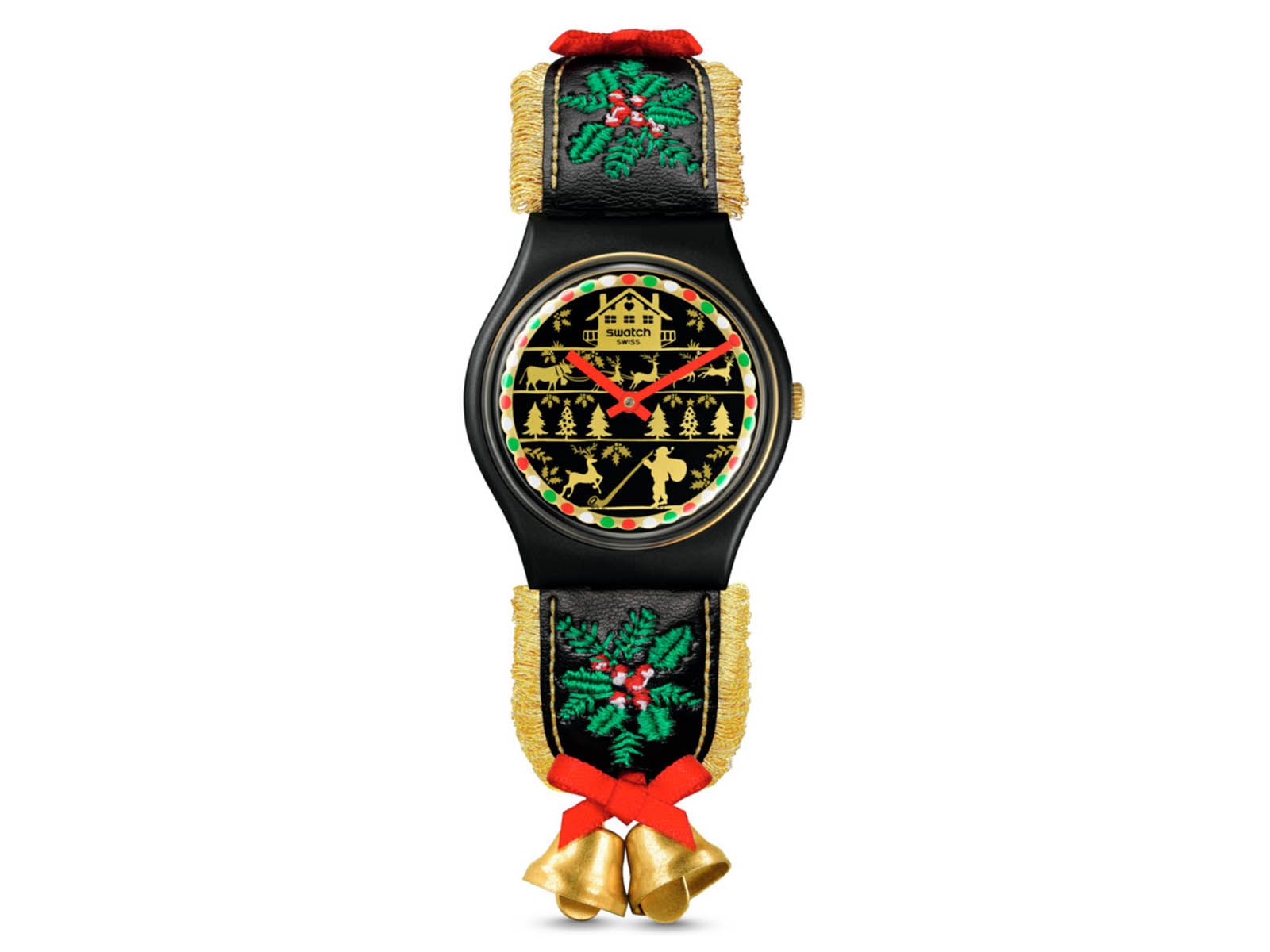 This holiday season, Swatch is launching a reinterpretation of one of its most iconic watches: DIE GLOCKE. This year's version of GOLDEN MERRY features a host of fun Christmas details and a few eye-catching embellishments, from bells hanging from the strap to gold fringes. Six other watches complete the Christmas range. All of them are adorned with crystals and special finishes that capture the spirit of the festive season.
GOLDEN MERRY
This watch pays homage to DIE GLOCKE, one of Swatch's most iconic timepieces, and symbolises a brilliant tribute to the traditional Swiss art of paper cutting. This Christmas special perfectly combines the symbols of Switzerland with Christmas cheer. The embroidered sprigs of mistletoe on its strap are joined by golden fringed ornaments and bells.
Around the dial, delicate Christmas lights surround the various silhouettes of mistletoe, fir trees, a typical Swiss chalet and, finally, Father Christmas blowing an alpine horn to make his reindeer dance. The case and crystal of this watch are made of material of biological origin.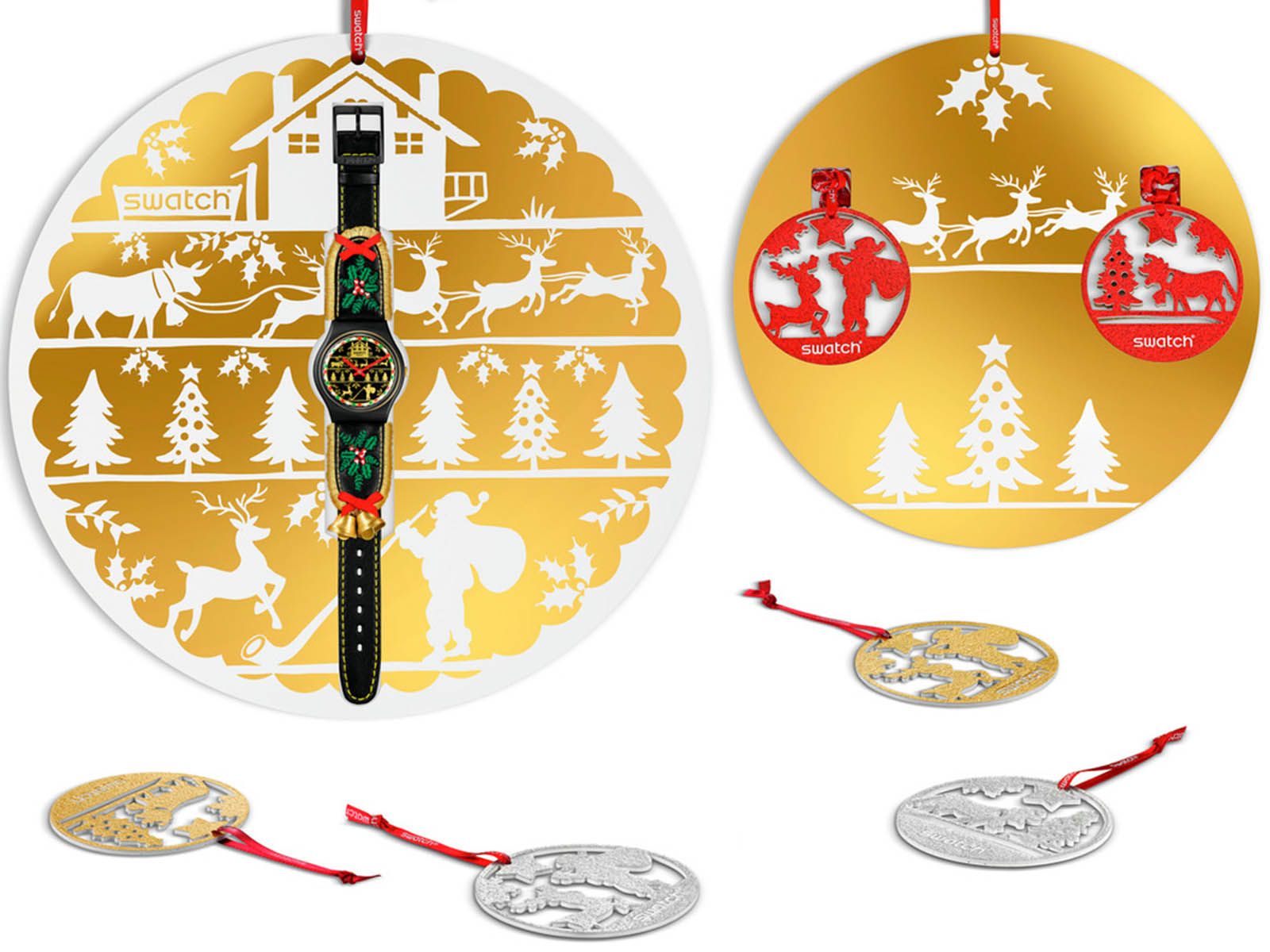 No Swatch Christmas watch is complete without its box and the GOLDEN MERRY is no exception. This watch comes with a round gold-coloured card inspired by the same paper-cut design that appears on its dial. And there's another surprise, if you turn the box upside down, you'll get six sparkling Christmas ornaments to hang on your tree.
The Swatch Christmas collection watches include, for the first time, BIOCERAMIC and dazzling crystals in its three GENT BIOCERAMIC models: SPARKLE NIGHT, PERFECT PLUM and SPARKLE SHINE. The effect? An intense sparkle that blends perfectly with its striking lunar crater look full of crystals and mirrored holes in its opaque dial.
Swatch has created a three-dimensional shimmering effect for its SKIN IRONY 38 watches. On these models, the decorative crystals are attached to the watch crystal, not the dial. BRIGHT BLAZE comes with a crisp, minimalist white leather strap. DARK SPARK has a black leather strap with a velvety finish. GLEAM TEAM features a pearl blue leather strap.
The Swatch Christmas collection will be available from 24 November 2022 and the GOLDEN MERRY watch from 1 December 2022 on swatch.com and in Swatch shops.
Sigue toda la información de HIGHXTAR desde Facebook, Twitter o Instagram