Companies like Tesla, which have millions of followers, can afford to make all kinds of products and be successful. This has led Elon Musk's brand to launch a new product: a set of tequila glasses.
The tequila glasses feature a triangular shape inspired by the shape of the brand's existing tequila bottle. Both glasses sit on a small metal stand. The design of the glasses means that they are always placed on their stand, as they do not have a base to rest on.
"Savour your favourite liquor with a set of limited edition Tesla tumblers," is how the US company describes it. "Inspired by the unique Tesla Tequila silhouette, each glass is designed with angular contours and an engraved Tesla logo. Display your glassware proudly on a matching metal stand," it explains.
Each glass is almost nine centimetres tall and holds 45 millilitres of liquor. It's not the only lifestyle item available in the Tesla shop: you can also buy a wireless phone charger, a Tesla Cybertruck-inspired whistle or the blanket.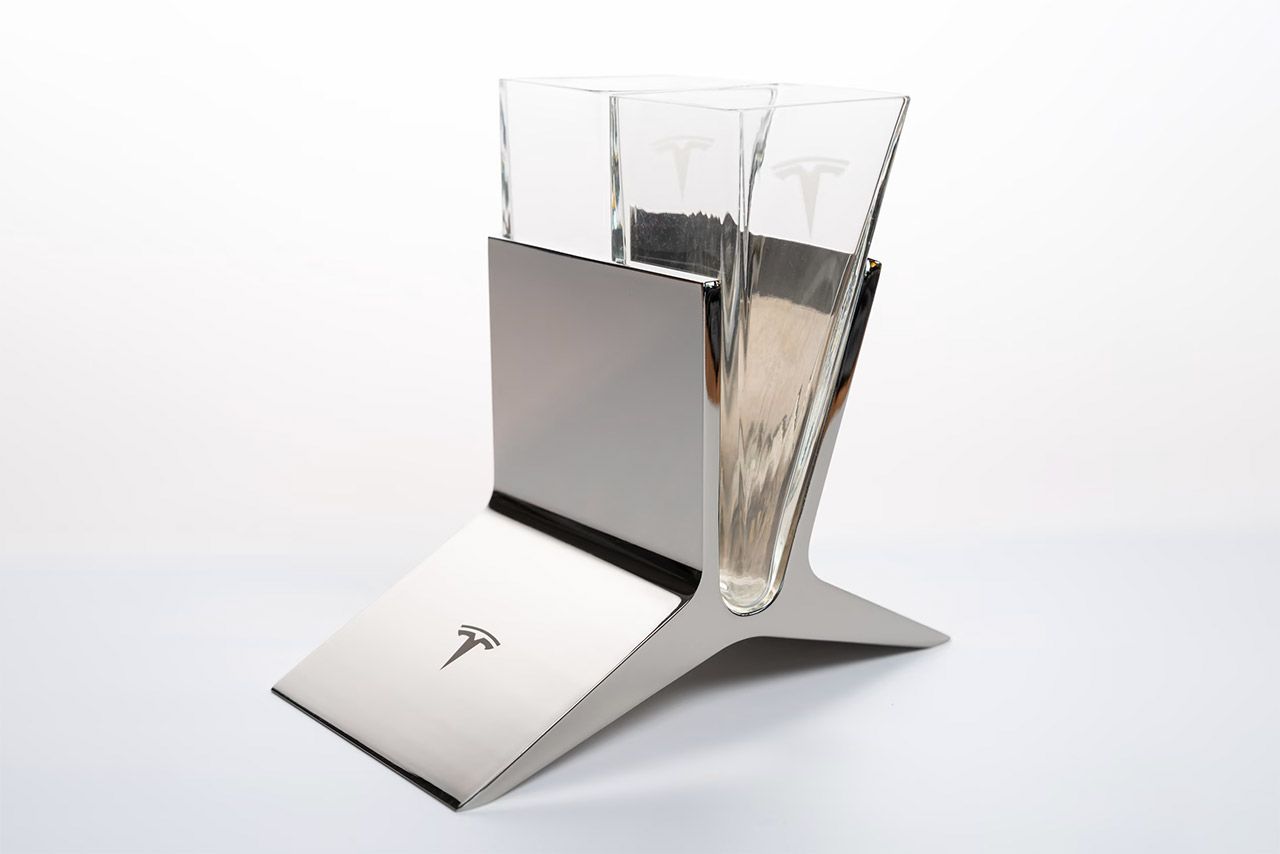 Sigue toda la información de HIGHXTAR desde Facebook, Twitter o Instagram