There was a time when having a branded cell phone represented, more than a connection to fashion, a social status. Now, after decades in which the iPhone has eclipsed all generations, that trend that vibrated in the nineties and two thousand is coming back to the surface and is being recovered through the Y2K obsession. Margiela's brutalist Samsung presents the latest update of this trend that seems to project the return of designer smartphones. Are these already the new cult classic accessories?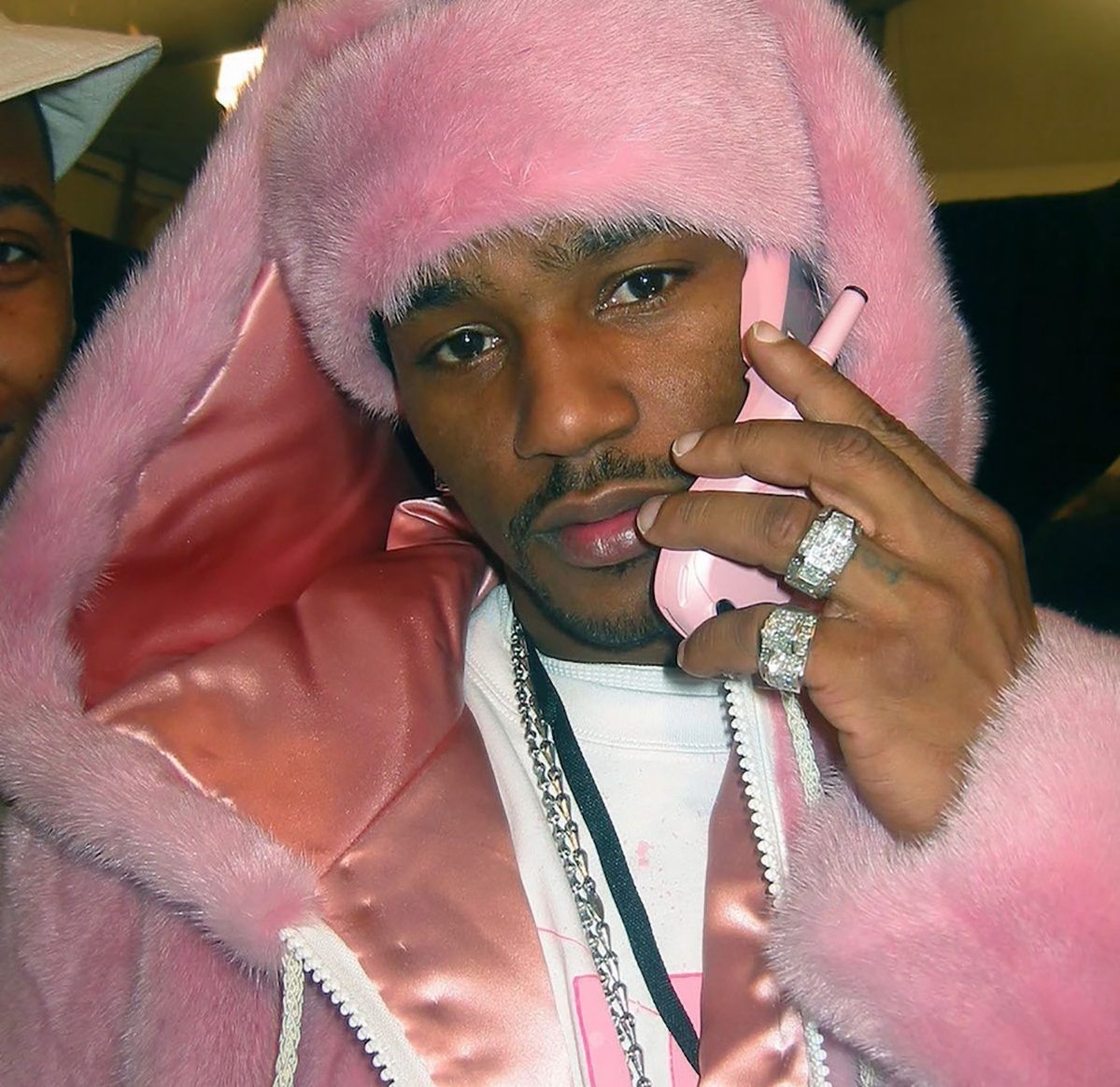 Fashion is once again experimenting with high fashion and cutting-edge technology, rekindling that flame that seemed to go out a few years ago, but was reignited by Thom Browne last year with his Samsung inspired by Olympic uniforms. Maison Margiela has just launched a subversive model of the Galaxy Z Flip4, called "Maison Margiela Edition", created in an artistic format in order to celebrate our own individuality.
The smartphone is sheathed in a solid white matte finish with grayish accents and a 3D technological design that evokes the texture of a rough brushstroke. Margiela once again draws inspiration from the décortiqué technique, polishing the outer layers of the object, and revealing its core and internal circuitry.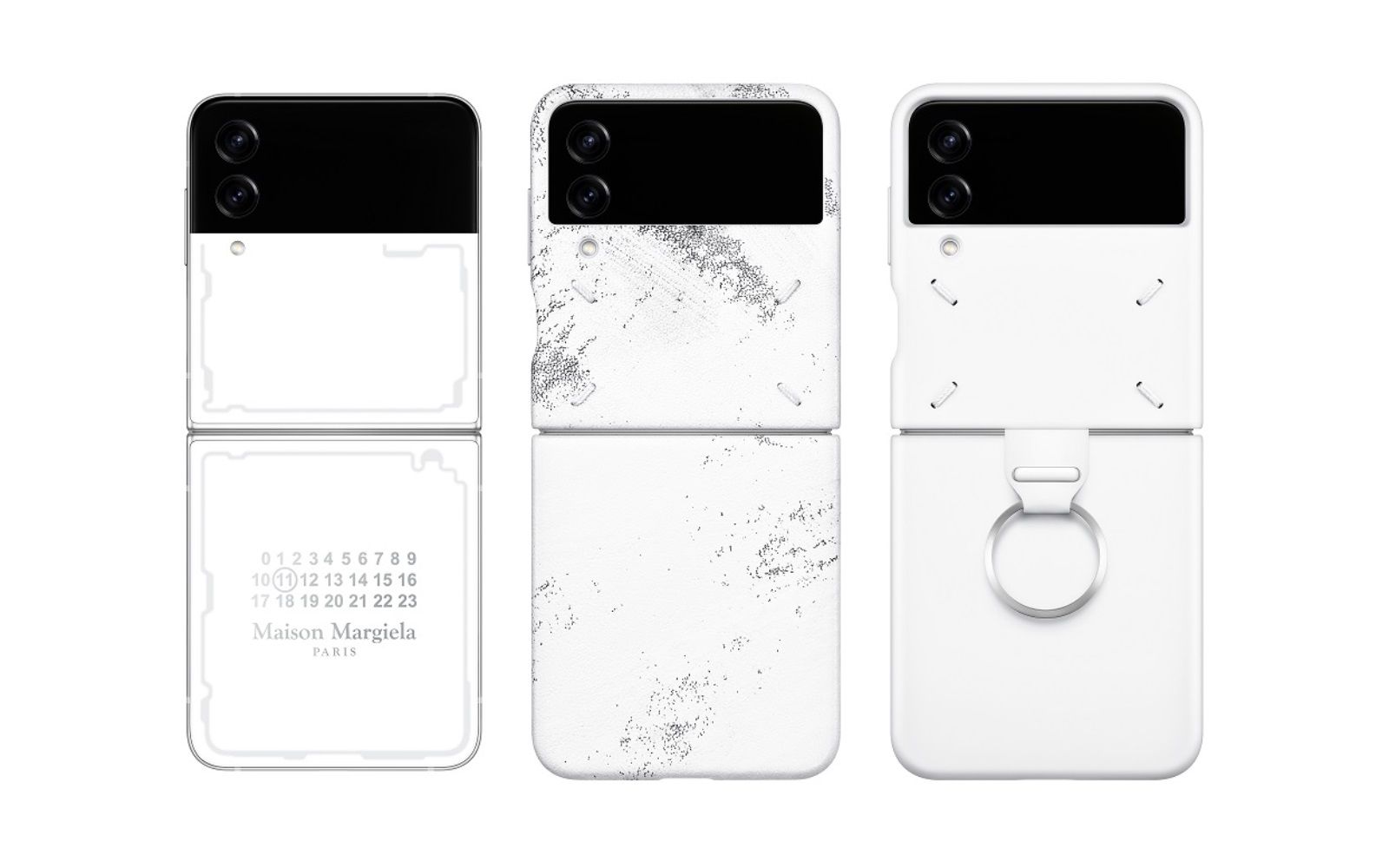 The cell phone comes with two cases: one in leather traced with the house whitewash technique and its four-point emblem, and the other with its iconic numerical coding ring. The box closes the avant-garde kit that exposes the rough surface of the inner material.
A CALL BACK TO 2000
This new trend connects directly to the nineties and Y2K fetishism that remasters "techcessories" and/or vintage technology, opening a new elusive paradigm in an idealized past. One that now puts the spotlight on those times when designer mobiles were a luxury accessory, among designs like Baby Phat's baby pink diamond-encrusted Motorola i883, Juicy Couture's T-Mobile, or D&G's Motorola Razr V3i. Not to mention other mythical options such as the Nokia 7270 by Versace for the more eccentric, or later, the one by Supreme for the textbook hypebeasts.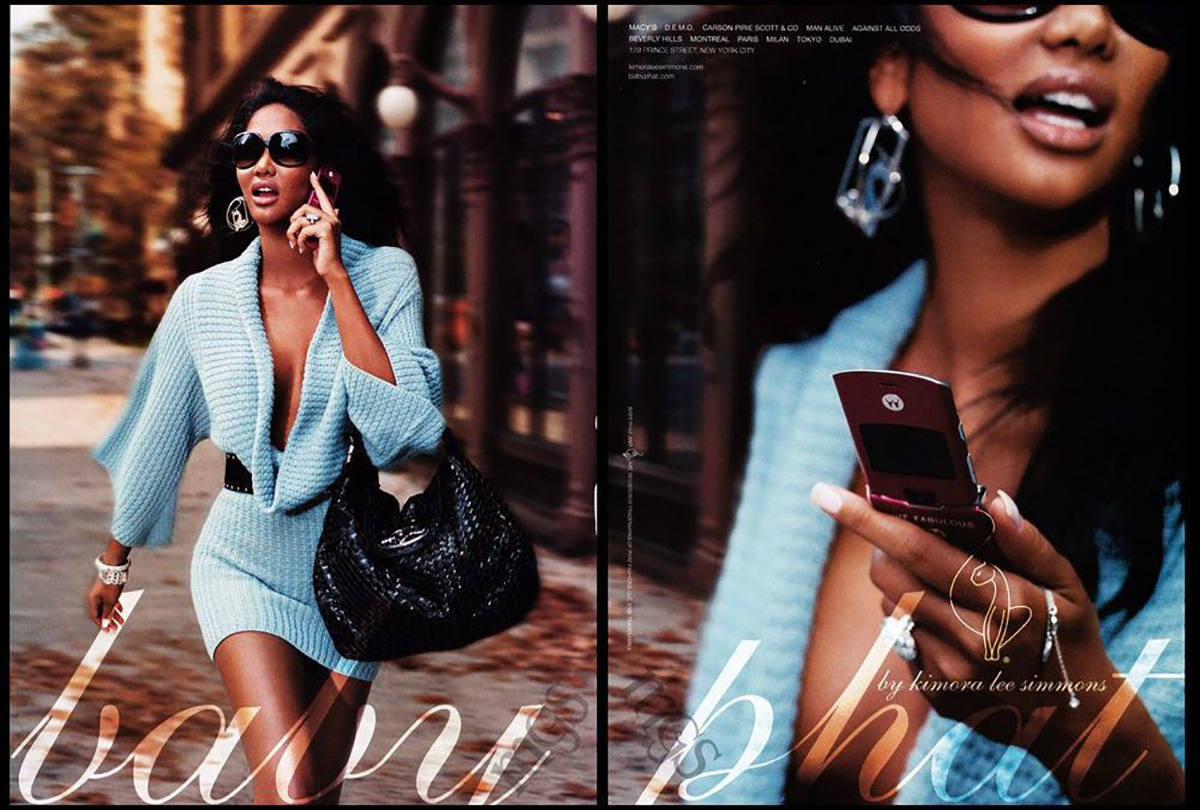 However, if there was one mobile that revolutionized the sector and became a cult object (and innovation), it was the LG by Prada launched in 2007: the first mobile with a full-size touchscreen. The climax was finally reached by the Diorphone with a clamshell design with crocodile skin and 640 Swaroski crystals, which sold for $26,000.
These were years in which the branded cell phone eclipsed the designer handbag, like a luxury accessory that is coveted but not needed: a trend that is far removed from modern life subjugated to technological anxiety in which the cell phone is vertebrated as an extension of our person or personality. In this sense, if primitive technology comes back into fashion, hand in hand with different identities and logomania, these gadgets could be reimagined in an updated version, rather than as utilitarian devices, as contemporary collector's items.
Sigue toda la información de HIGHXTAR desde Facebook, Twitter o Instagram