Versace once again demonstrated with its menswear collection for spring-summer 2023 that more than a brand, it is a lifestyle. Donatella transcended once again in the emotional from the garden of her palace as a backdrop against which the models exhibited the union between classic opulence and ultramodern collection.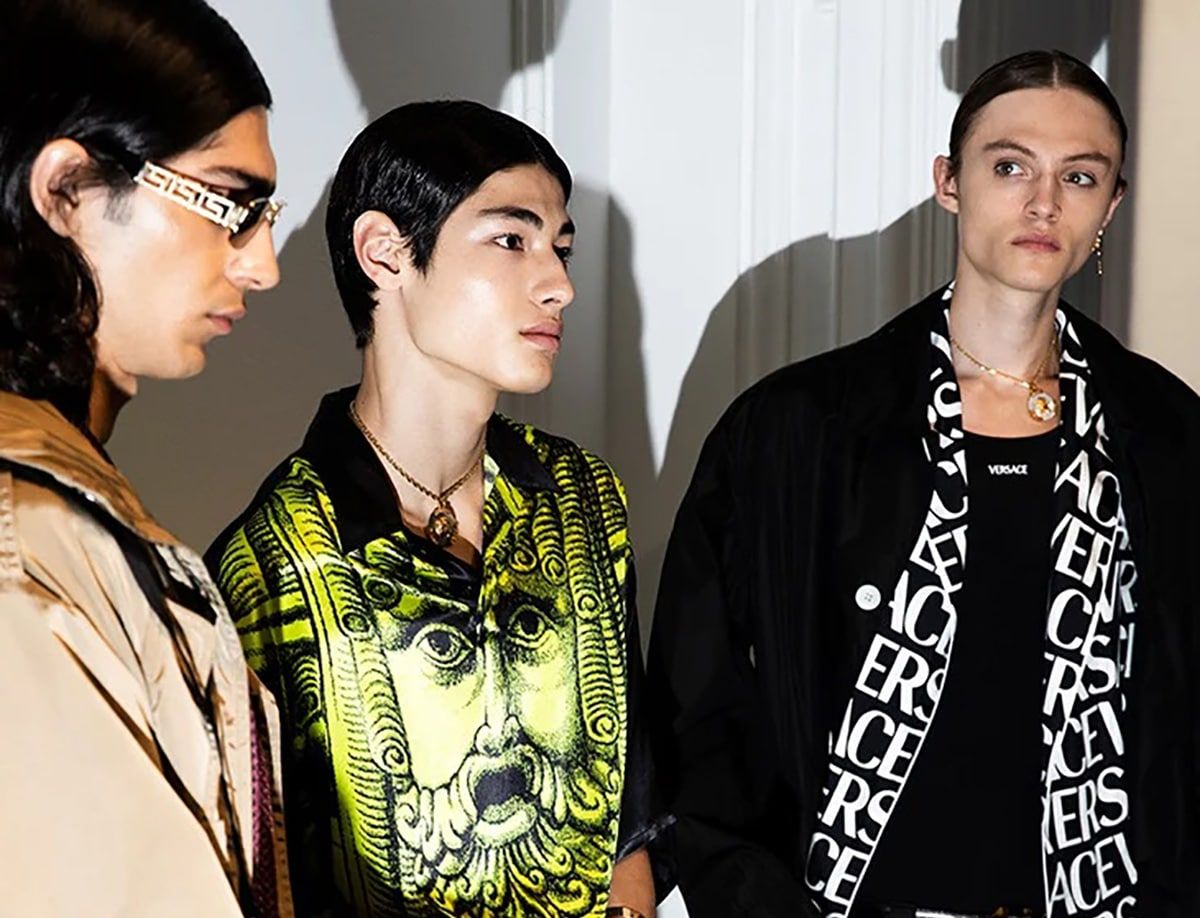 If we spoke of Versace as a lifestyle, we did so from the empirical: for its extension from the purely sartorial, with pieces such as her iconic shirt with the Medusa print, to household items such as coffee cups embellished with rhinestones.
Donatella evoked through this collection "a sense of renewal, offering a new and very contemporary image of the typical Versace man". And she achieved this by fusing pop art and Greco-Roman classicism: an apparent conceptual duality with which, beyond making us reflect, she made us feel. Or that was his claim.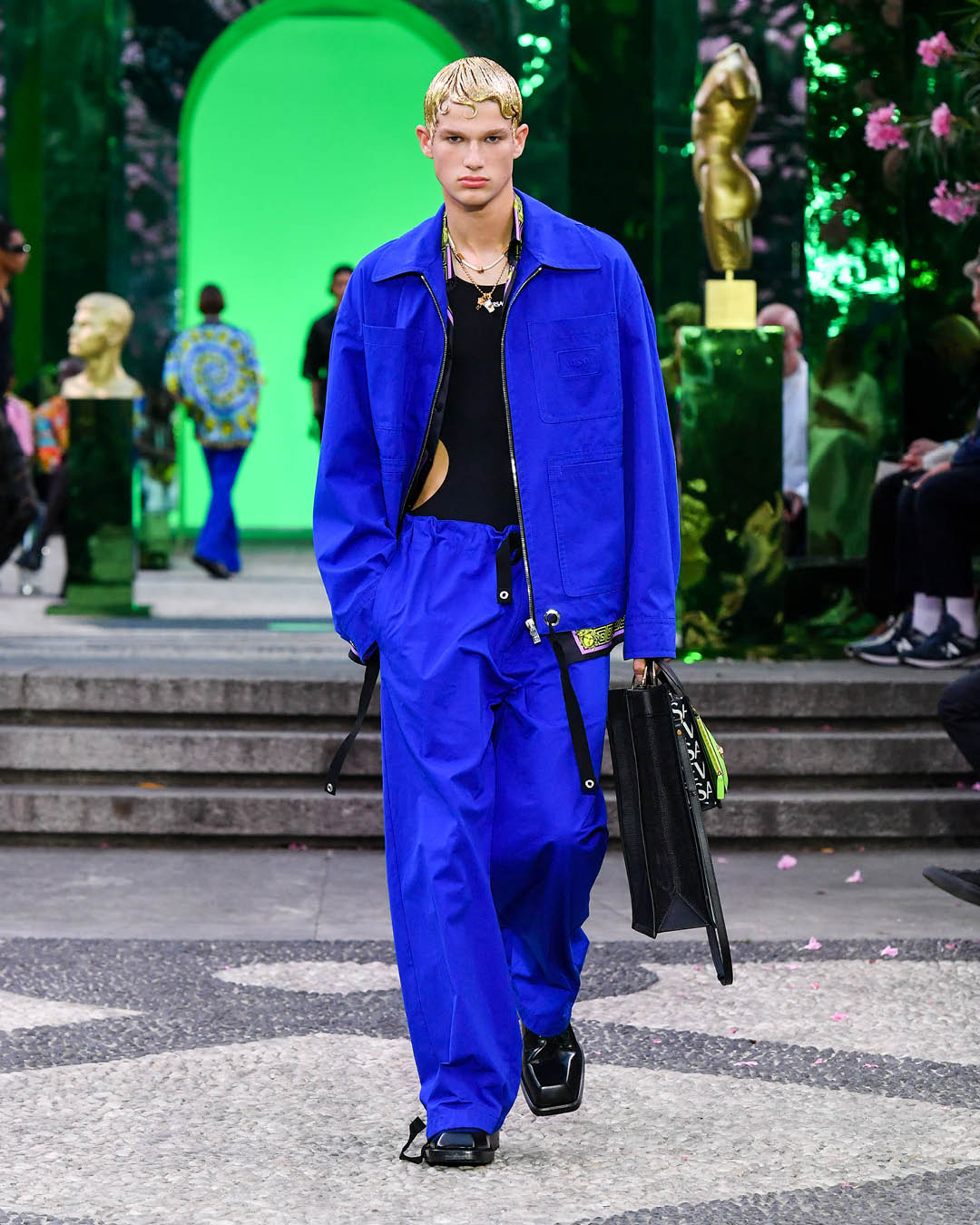 That emotional connection then entered into the narrative of this story of divine ascension in which men wrapped themselves in a kind of collective power of seduction. And they did so among sheer tights that fit their bodies, as well as in suits and flowing sleeveless tops; configuring a whole universe built around the cult attraction projected by Donatella. One that has led those who truly revere the firm to eat on Versace plates or sleep in her pajamas. And now they also drink coffee from her cups.
THE VERSACE REINASSANCE
Between eccentricity and sex appeal, the designer illustrated a series of louche suits in stripes, coats with cargo pockets or acid python outerwear combined with hobo bags with colorful zippers. Silhouettes that were diluted with other models such as polo shirts with prints of Pompeian death masks or inked satin pants.
But if there was one thing that really underlined the collection, it was the logomania. Pride in its Greco-Roman-inspired prints were printed on silky garments or structured bags, presided over by a mesmerizing jellyfish.
After going through the whole tour, if we could extract anything from this masterful presentation, it was how the diversity of garment types, prints and colors managed to dance arrhythmically (but in harmony) within a summer interpretation that includes options for both streetstyle and to dazzle the night scene. Thus, shiny leather shirts cut to diamonds or latex coats reinforced the rebirth of the brand, serving large doses of diversity and inclusion in the midst of the show's bubbling hedonism.
Sigue toda la información de HIGHXTAR desde Facebook, Twitter o Instagram