Over the years, and especially in recent times, there have been many collaborations that have marked the history of fashion. But if there was one that caused a before and after in the industry, it was Supreme x Louis Vuitton. Several experts in the sector consider this alliance as the beginning of a new era, since it is true that after this famous union, the furore began on the part of brands and designers wanting to make collaborations, until arriving, without going any further and after many rumours, to the most surprising collab of recent times, which one? Balenciaga x Gucci, it couldn't be any other. But today, September 8th, it seems that there's a new team in the fashion business that has wanted to take this position. Can you guess who it's formed by? We're telling you right now: Vogue, Off-White™ and The MET (The Metropolitan Museum of Art).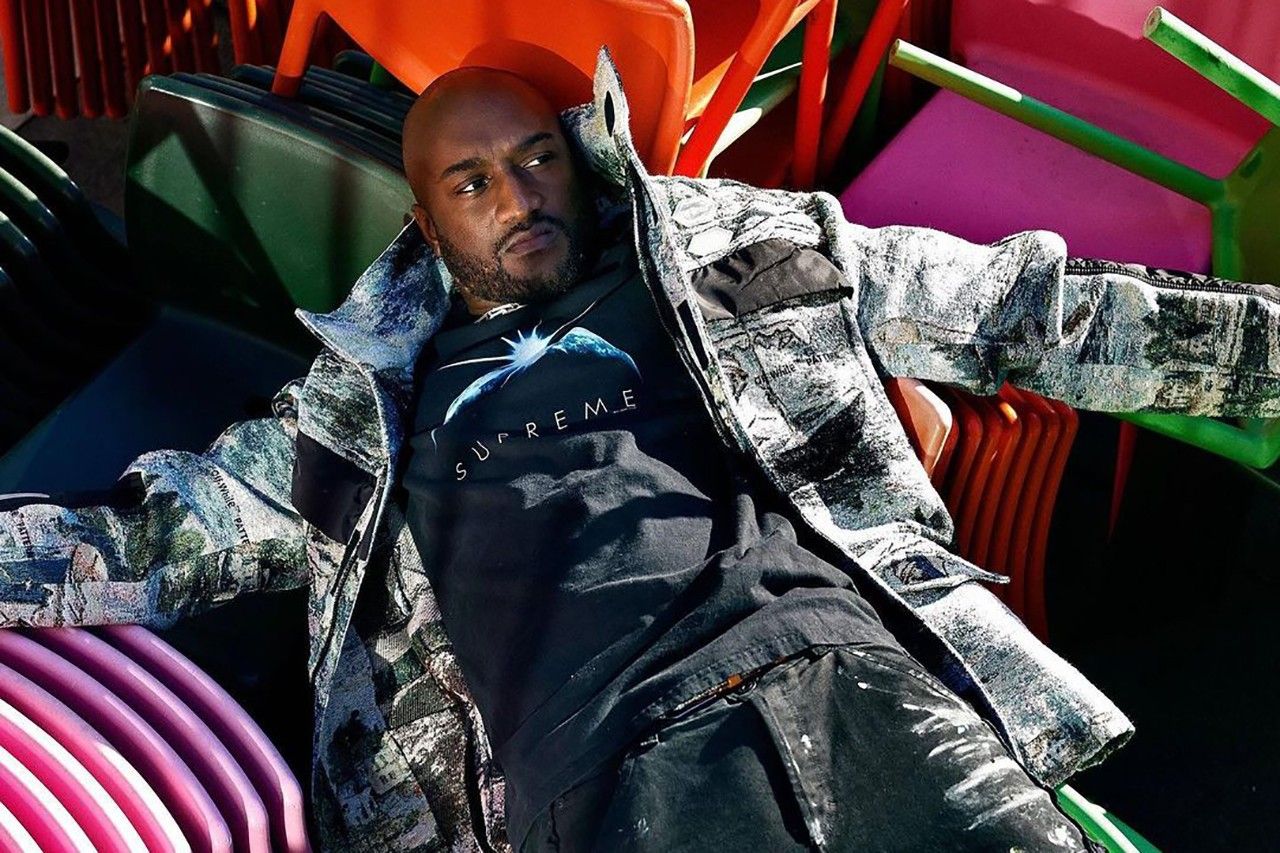 Surprising, isn't it? That's what we found out when we heard the news. As all the members of this union have confirmed, and to celebrate the Costume Institute's 2021 exhibition, In America, several designers wanted to create capsules especially for the occasion. But if there is one that has surprised more than the rest, it has been the one formed by Off-White™ and its creative director, Virgil Abloh. To this, we have to add the excitement and the tremendous desire we have had to see the selection of garments and accessories that the designer has created.
This selection will consist of a hoodie and a T-shirt, both of which will be decorated with a paint splatter print and a print on the chest that reads "THE METROPOLITAN MUSEUM OF ART HOODIE/T-SHIRT DESIGNED BY OFF-WHITE™ C/O VIRGIL ABLOH Ⓒ 2021" in capital letters. But as we said before, these garments will not be alone, but will be accompanied by a white cap and a handbag with the same print and Helvetica branding. The prices of the items are: 695 USD for the sweatshirt, 475 USD for the T-shirt, 1485 USD for the bag and 265 USD for the cap. Finally, if you're as curious as we are, you can already see a preview of the items on The MET's Instagram shop.
What do you think of this latest team-up between Vogue, Off-White™ and The MET? For more fashion news and current affairs, visit our website.
Sigue toda la información de HIGHXTAR desde Facebook, Twitter o Instagram