READ IN: Español
We travelled to Ibiza for 48 hours to enjoy one of the most unforgettable experiences we have lived in all this time: the farewell to summer with elrow family and Ron English. The Dellusionville universe they have created, where all the crazy things come to life and the impossible becomes possible, welcomed us. And as good guests, we left reality behind and ventured into their new world… follow us in this marvellous story.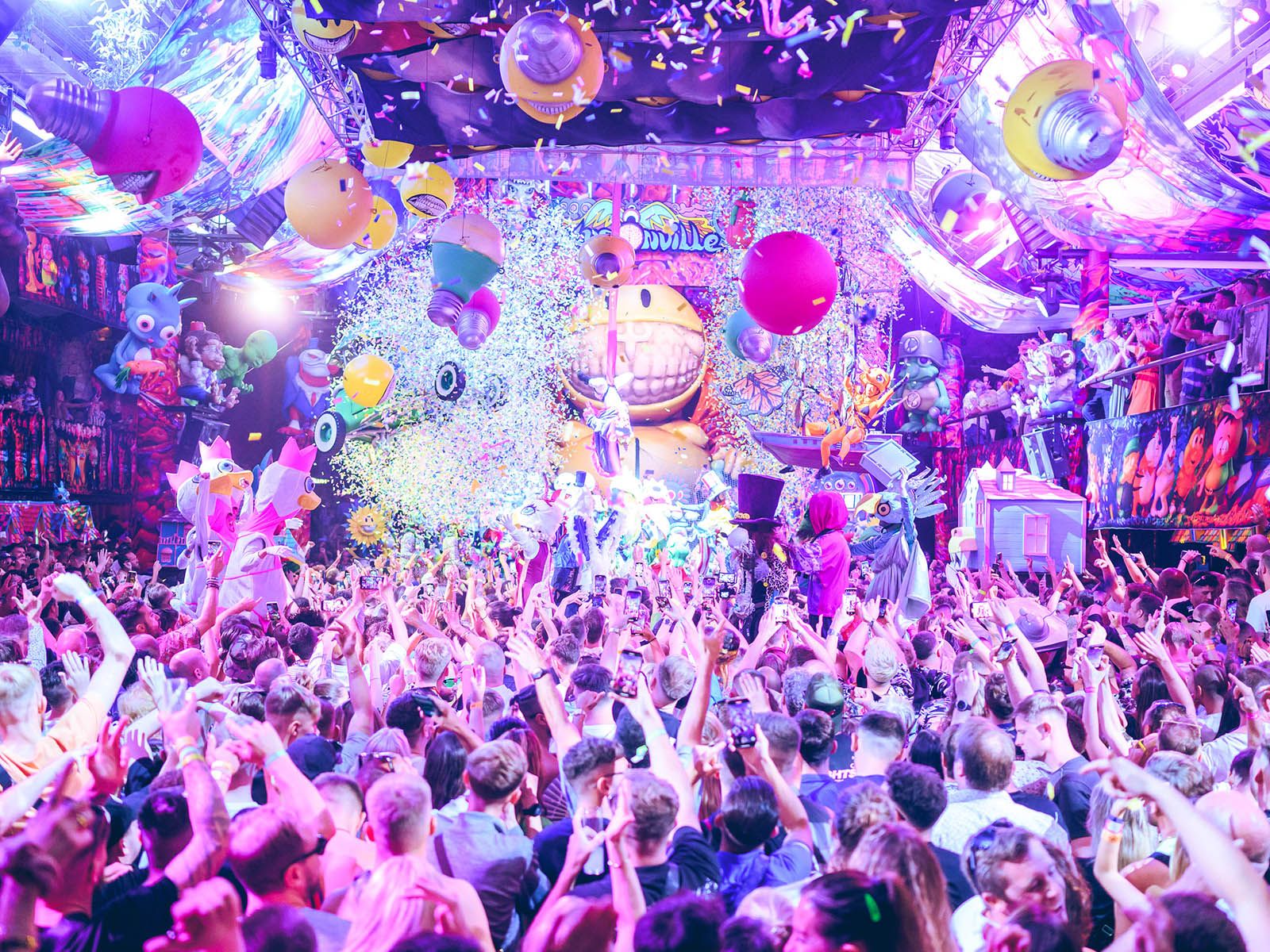 When the elrow and Ron English team contacted us to invite us to their farewell party on the island, we had no idea what was to come. After an hour and a quarter flight, we arrived at Ibiza airport, where we were picked up and transferred to the welcome dinner. From that moment on, the real experience began for the H-team.
It was 21:00h and we found ourselves in a stunning villa, with a garden and infinity pool, a disco in the basement, food&drinks, and most importantly, an incomparable company that has become family. After dinner, we arrived at Amnesia, elrow's home in Ibiza, and the place where of course they had to celebrate their farewell of the summer together with Ron English.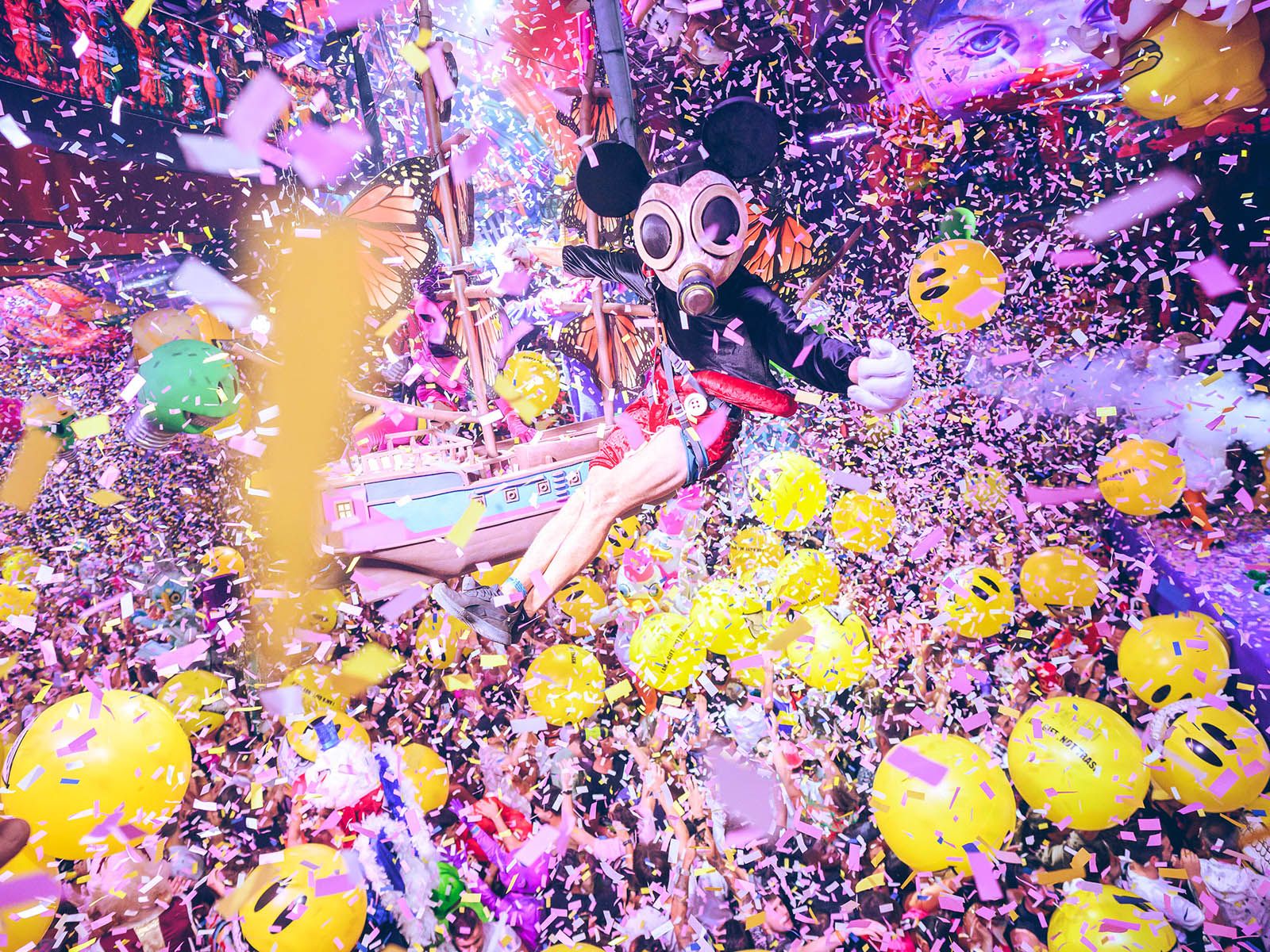 When you bring together the illusions of 'the world's father of pop art' Ron English, incredible stage execution and music to match the best; what happened that night at Amnesia happens… Something you could only experience if you were there, in the Delusionville Universe: the new elrow theme designed by artist Ron English inspired by his POPaganda art movement.
Metamorphic landscapes populated by anthropomorphic animals hanging from the ceiling of Amnesia along with giant inflatables of strange beings and confetti showers merged to the rhythm of the legendary DJ Fat Boy Slim along with Cook, Eats Everything, Bastian Bux, Tini Gessler and Kölch. They were in charge of making us live a multi-sensory, chaotic and surreal moment.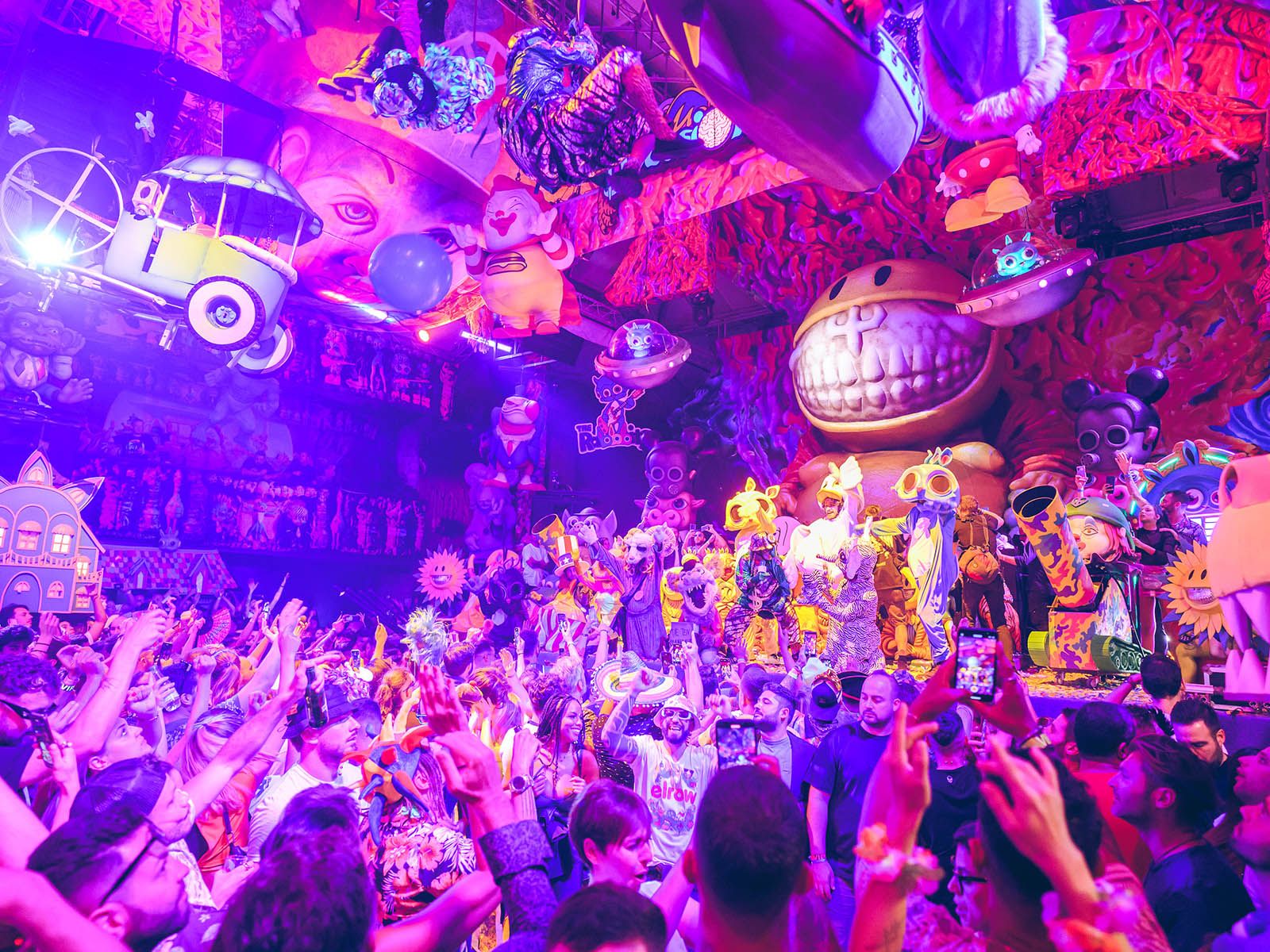 It wasn't all there. The party ended at Amnesia, but the after party continued at the elrow villa. There we enjoyed the magical, seductive, transforming and creative energy of the island. Its special magnetism that makes it a unique place. And the details, we keep them for our memories. Thanks to Cruz Arnau and Juan Arnau for making this possible. What happens at elrow stays at elrow.
Ver esta publicación en Instagram
If you missed the experience, click here to find out about the rest of the events that elrow x Ron English is preparing for this season.