READ IN: Español
Ferrari has once again demonstrated how the link between fashion and the luxury automotive sector is in full swing. On Sunday, it staged a fashion show to present its first fashion collection designed by the brand's creative director of diversification, Rocco Iannone.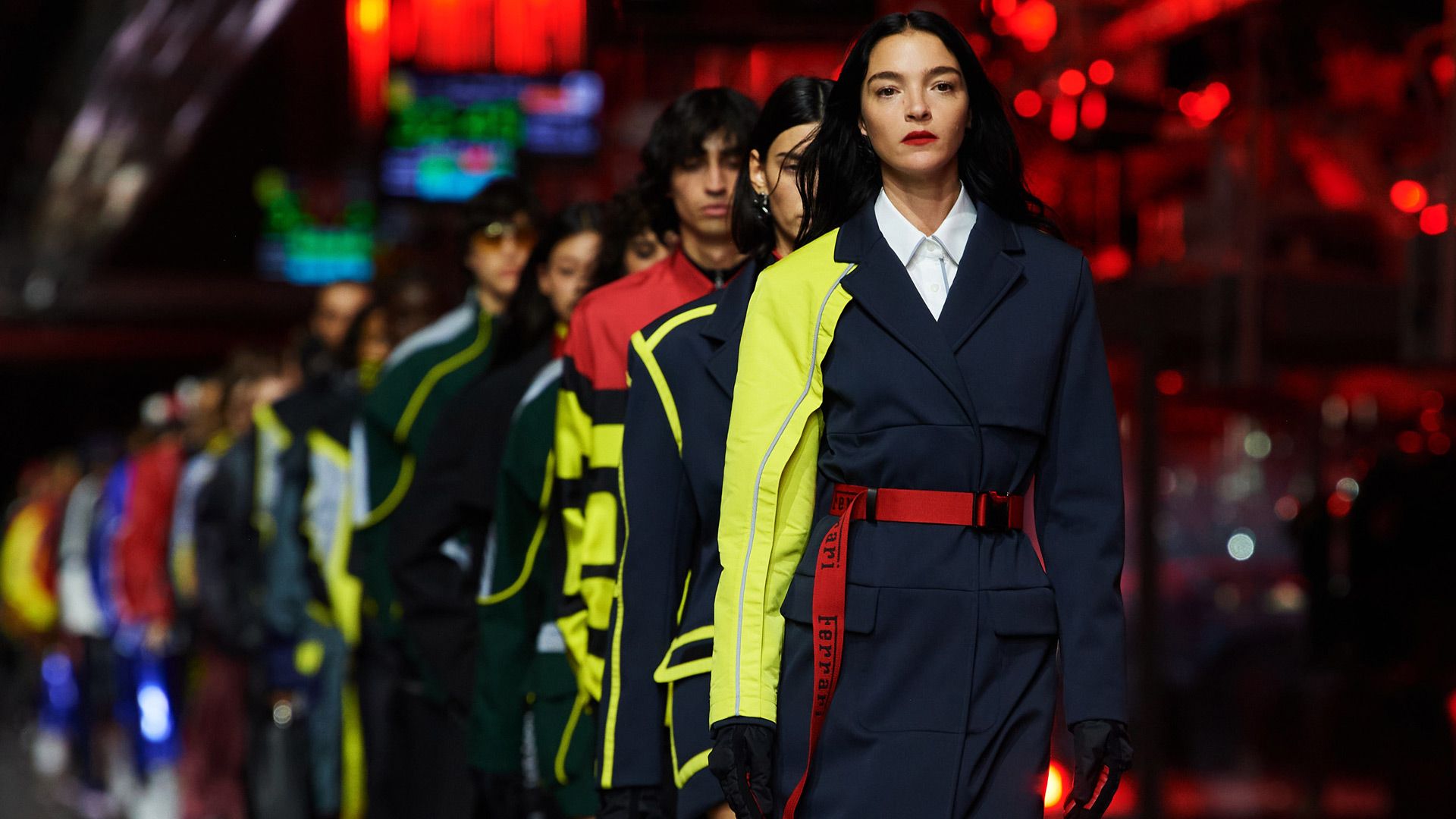 Among the objectives of this immersion in fashion were to offer alternatives to the car company's fandom, as well as to create a new potential group of customers among new generations.
The Ferrari identity and aesthetics envelop the pieces of this futuristic proposal that is close to haute couture, with its technical materials and manual craftsmanship.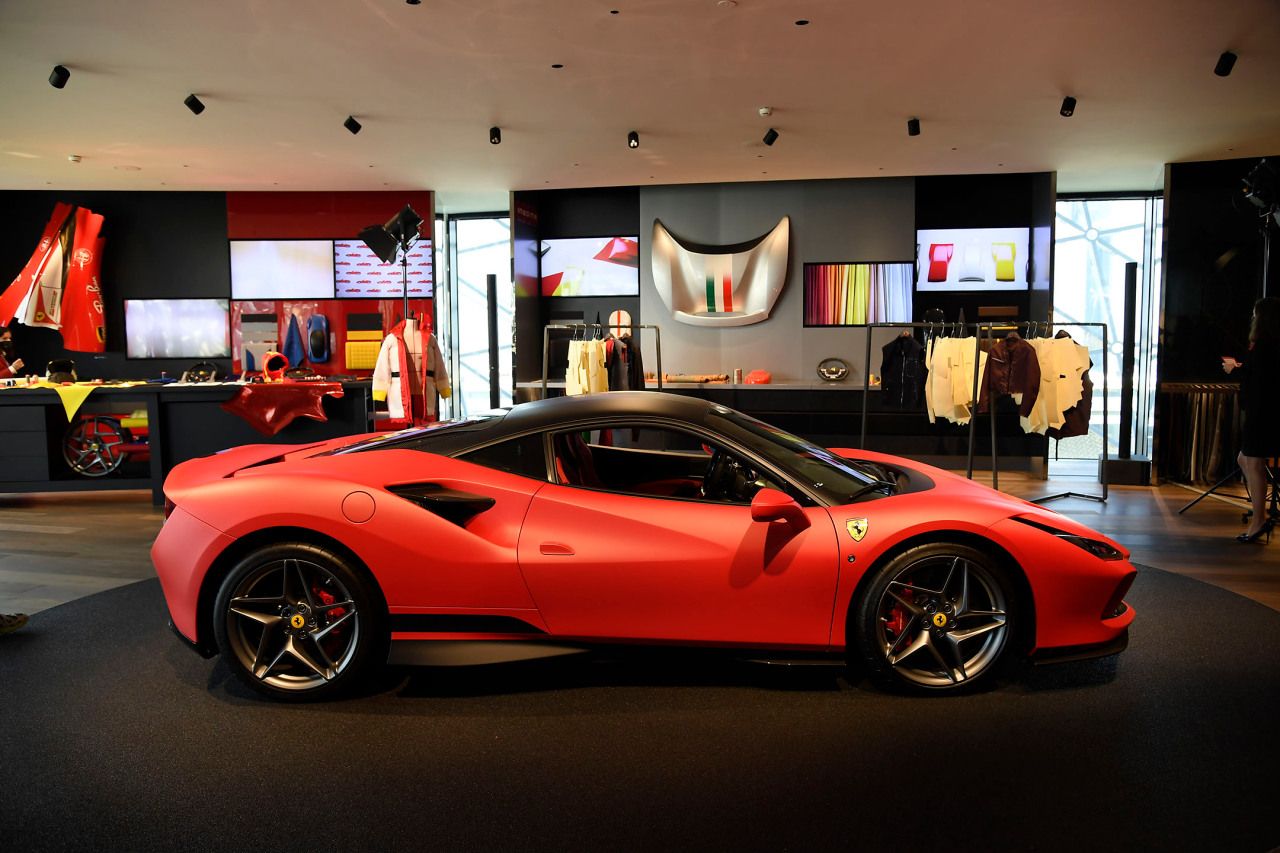 The catwalk was staged on the Ferrari assembly line at its skiing headquarters, amidst a sculptural backdrop and impressive show. In the background, the soundtrack conceived by Frédéric Sánchez played and special lighting effects were projected to convey the idea of speed.
INSIDE THE COLLECTION
The timeless collection could be worn by any gender and body through a concept of silhouettes inspired by the anatomy, and a work with proportions, geometries and volumes.
In the textile series, we find outerwear such as anoraks with hoods and openings or red parkas made from recycled plastic bottles. In fact, sustainability is a key concept in this collection. Silk twill blouses and bermuda shorts also coexist with patchworks of Ferrari archive images and magazine covers from the 40s and 60s.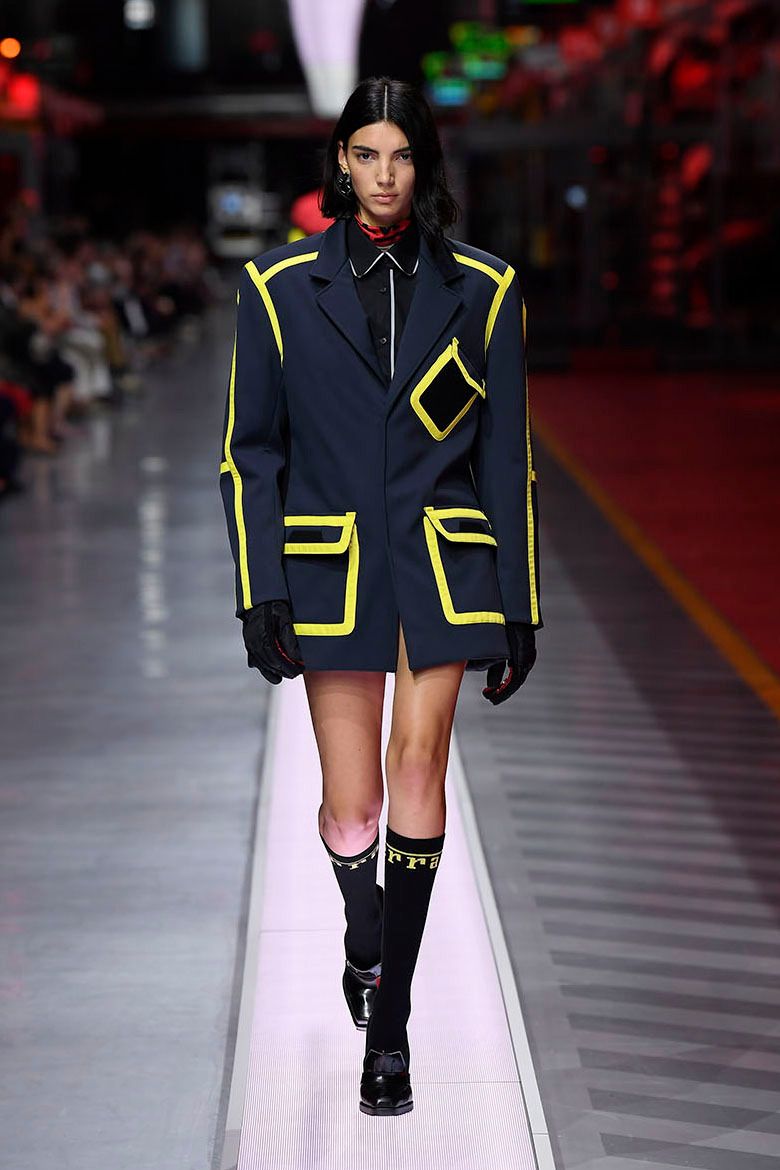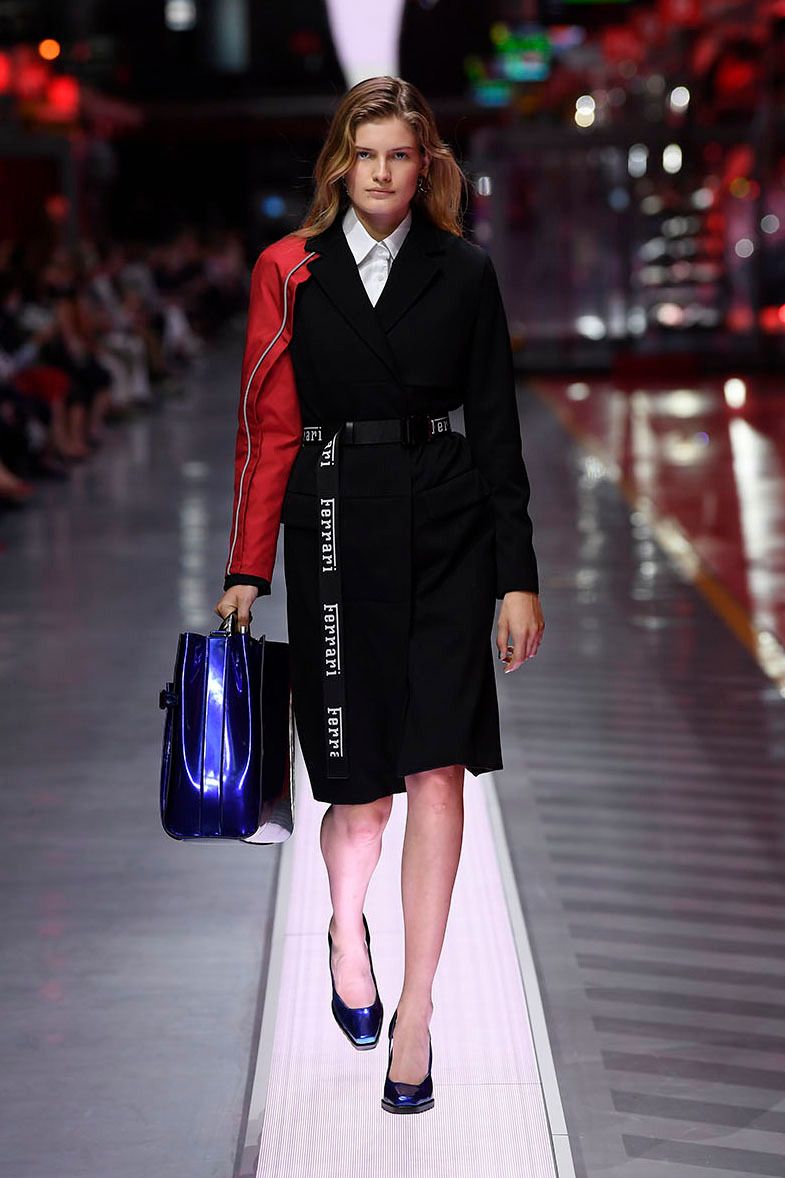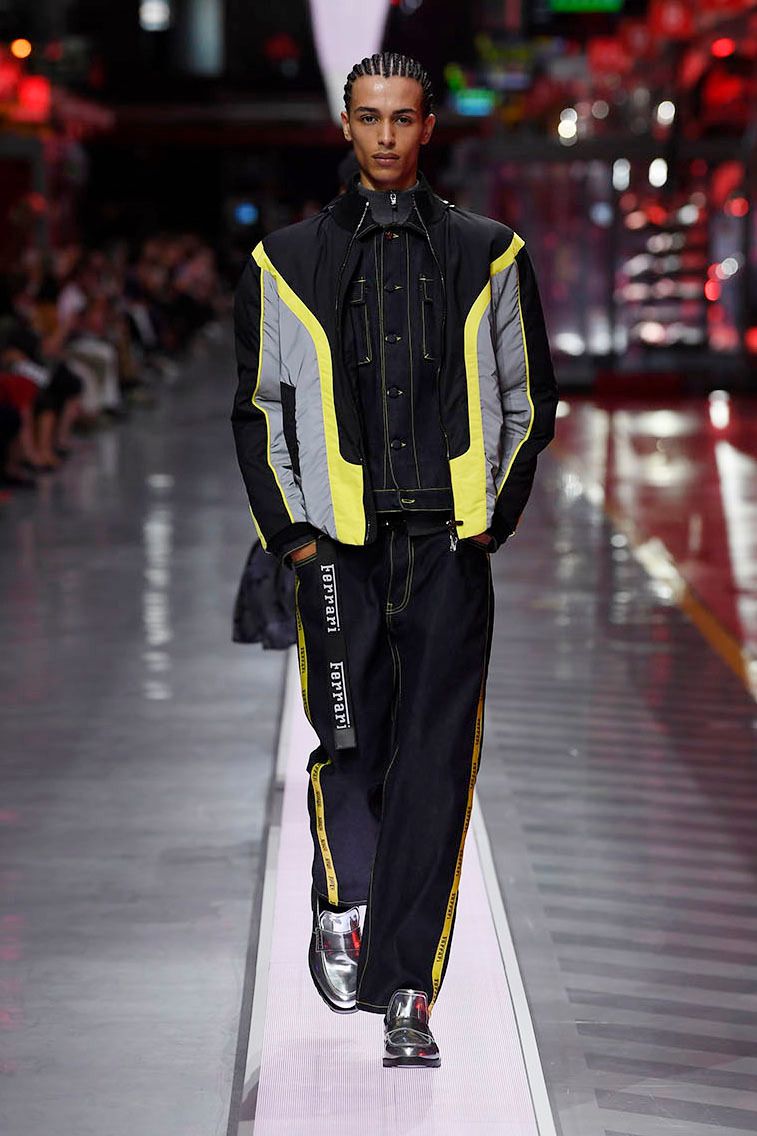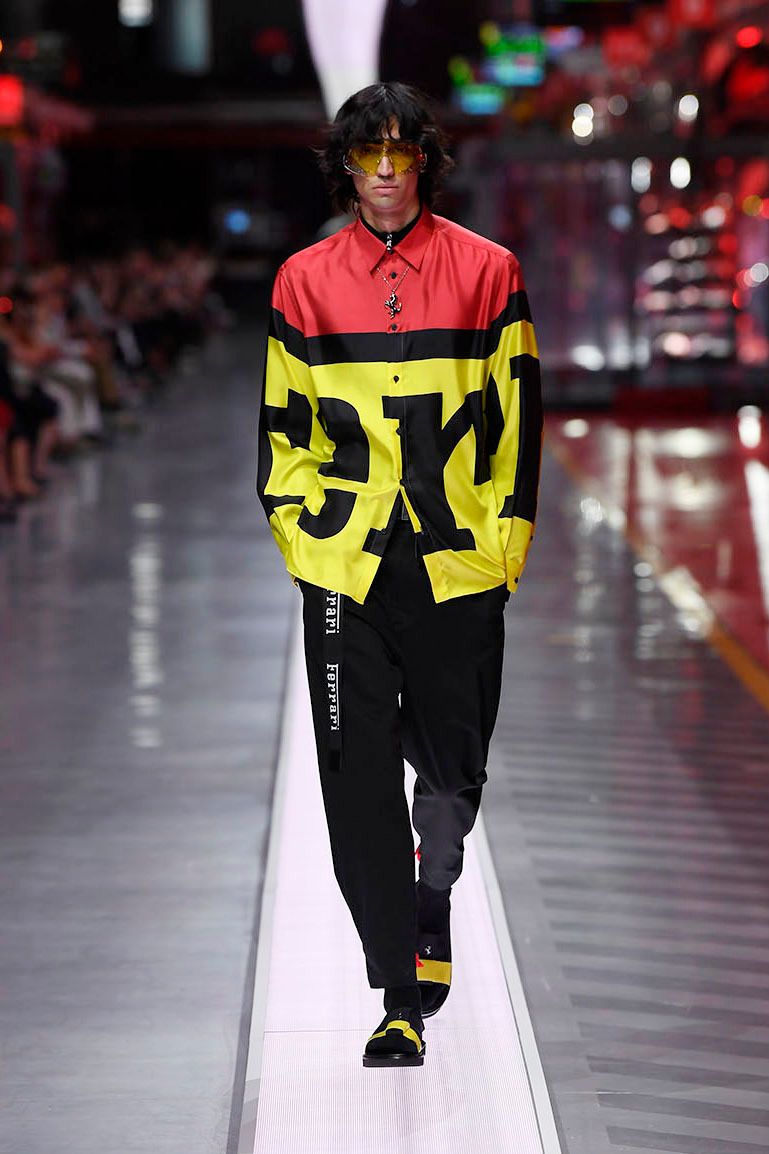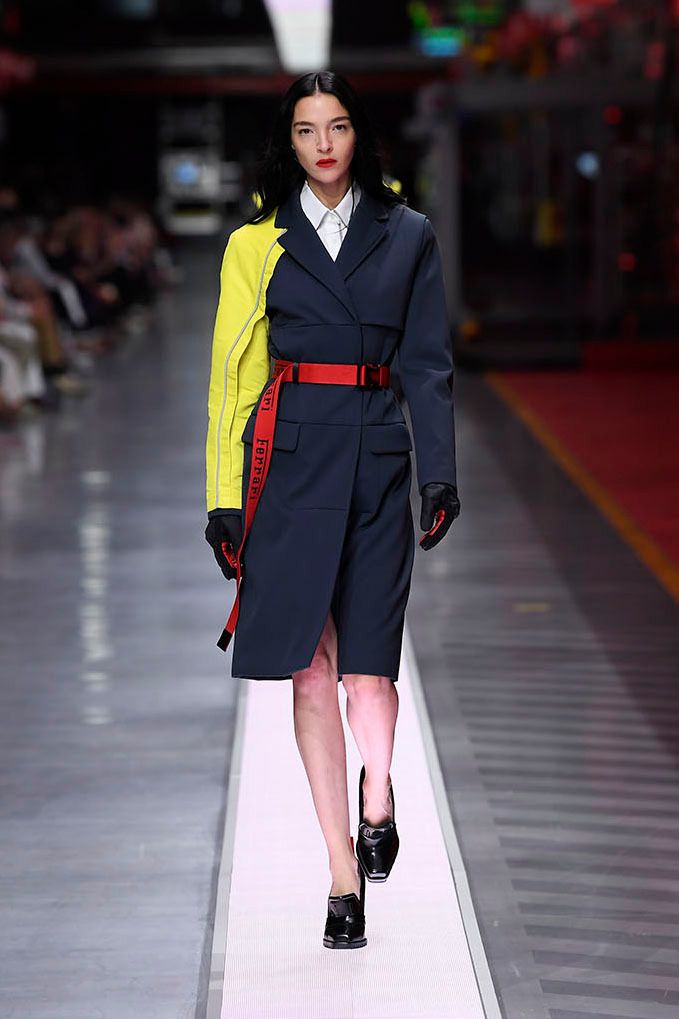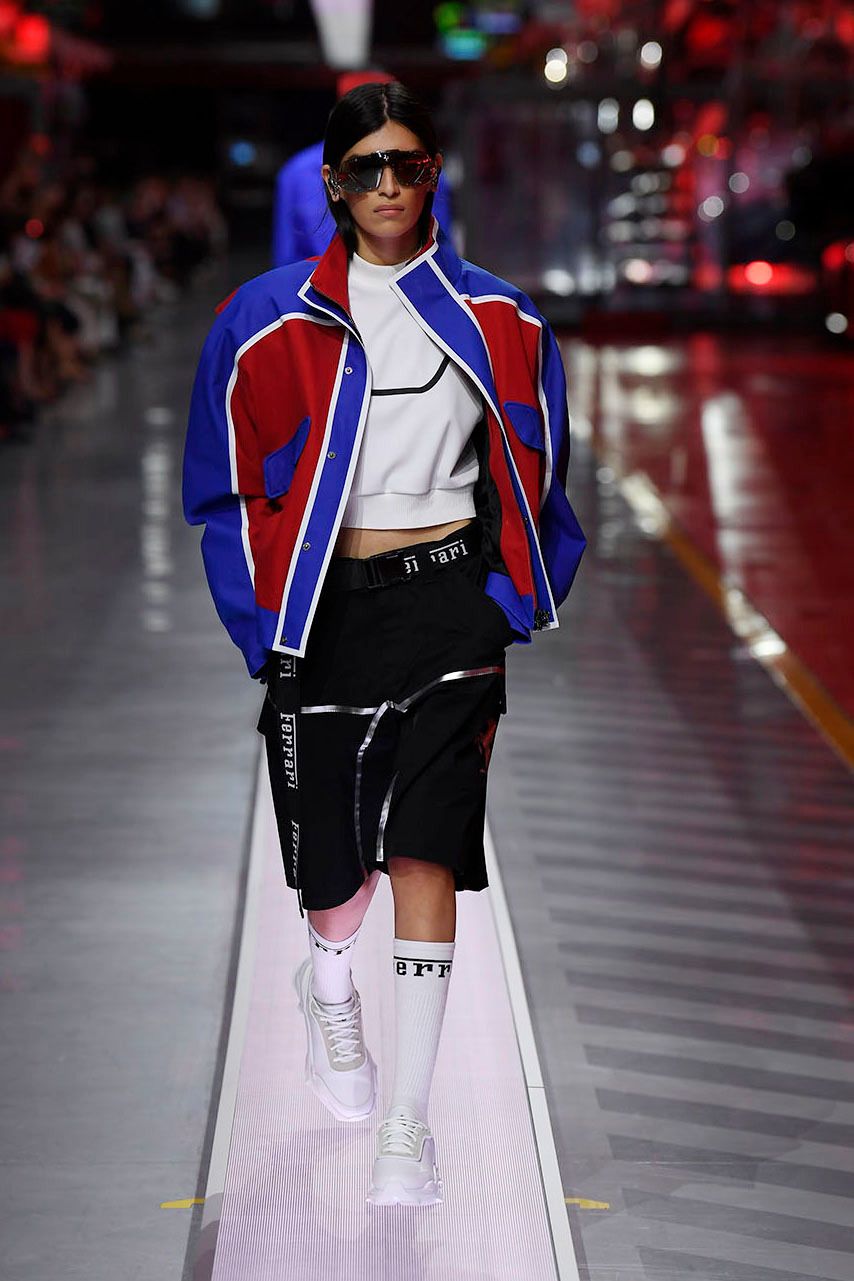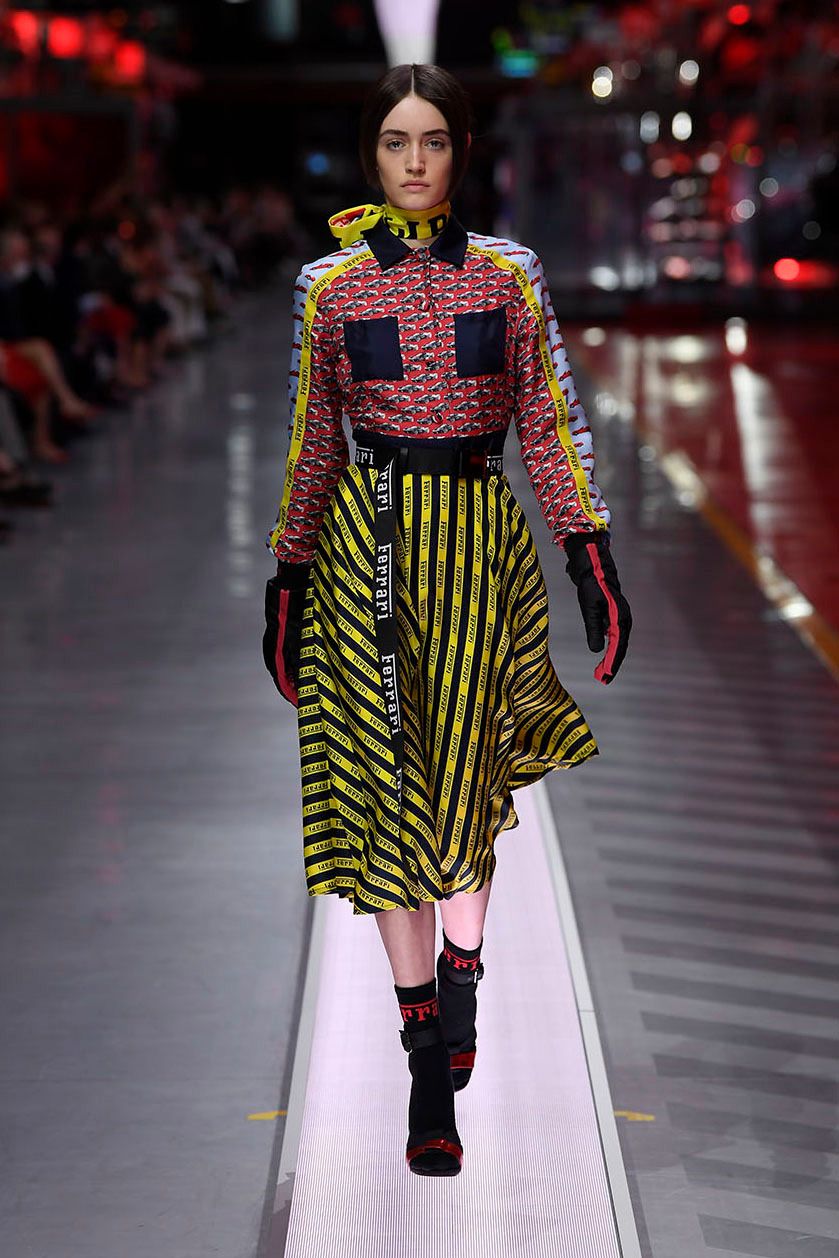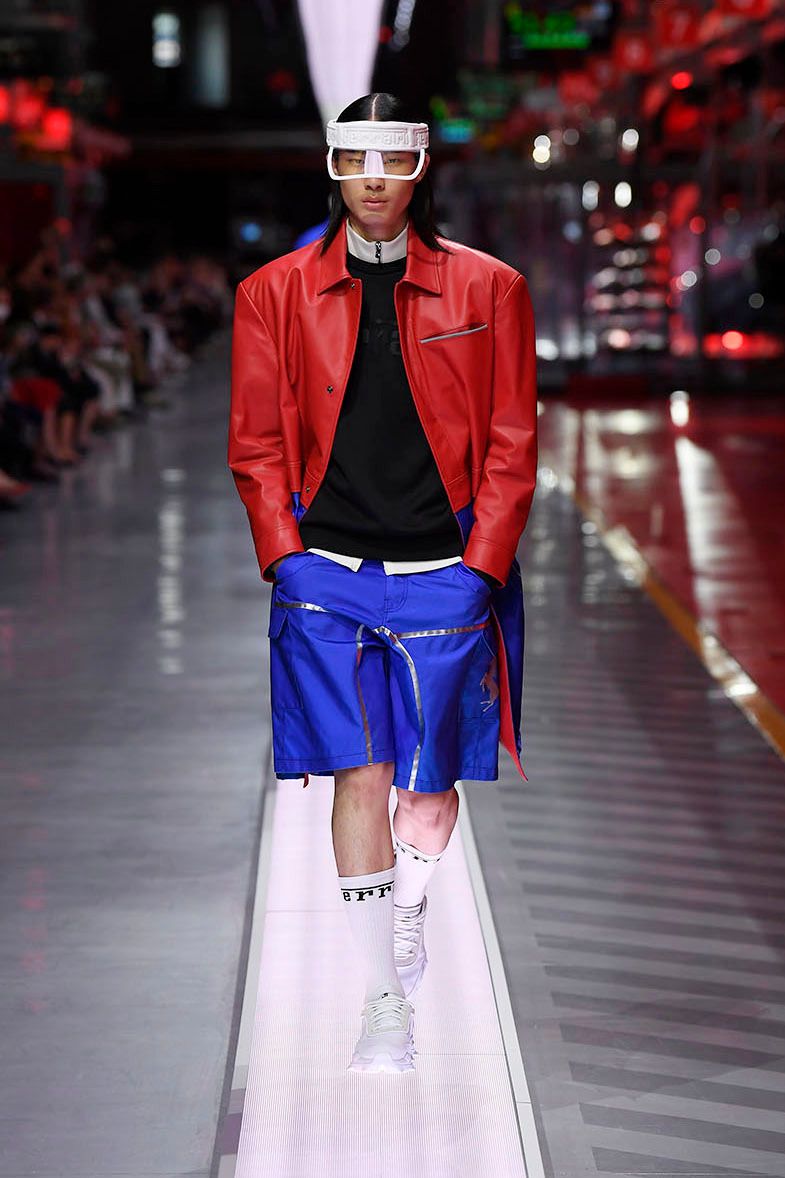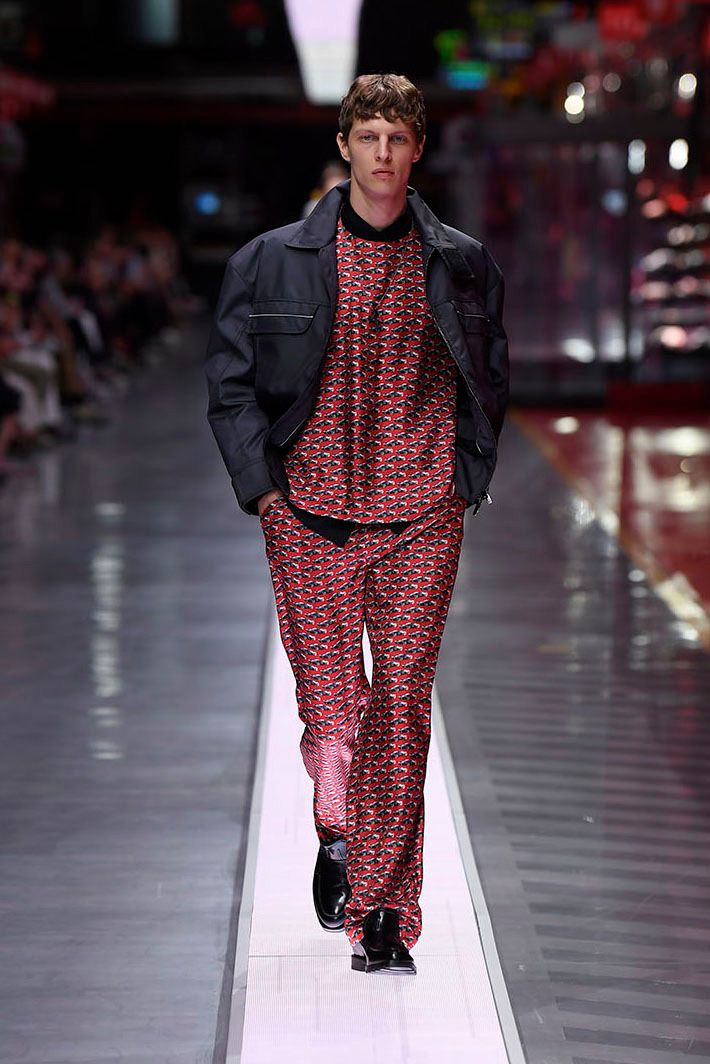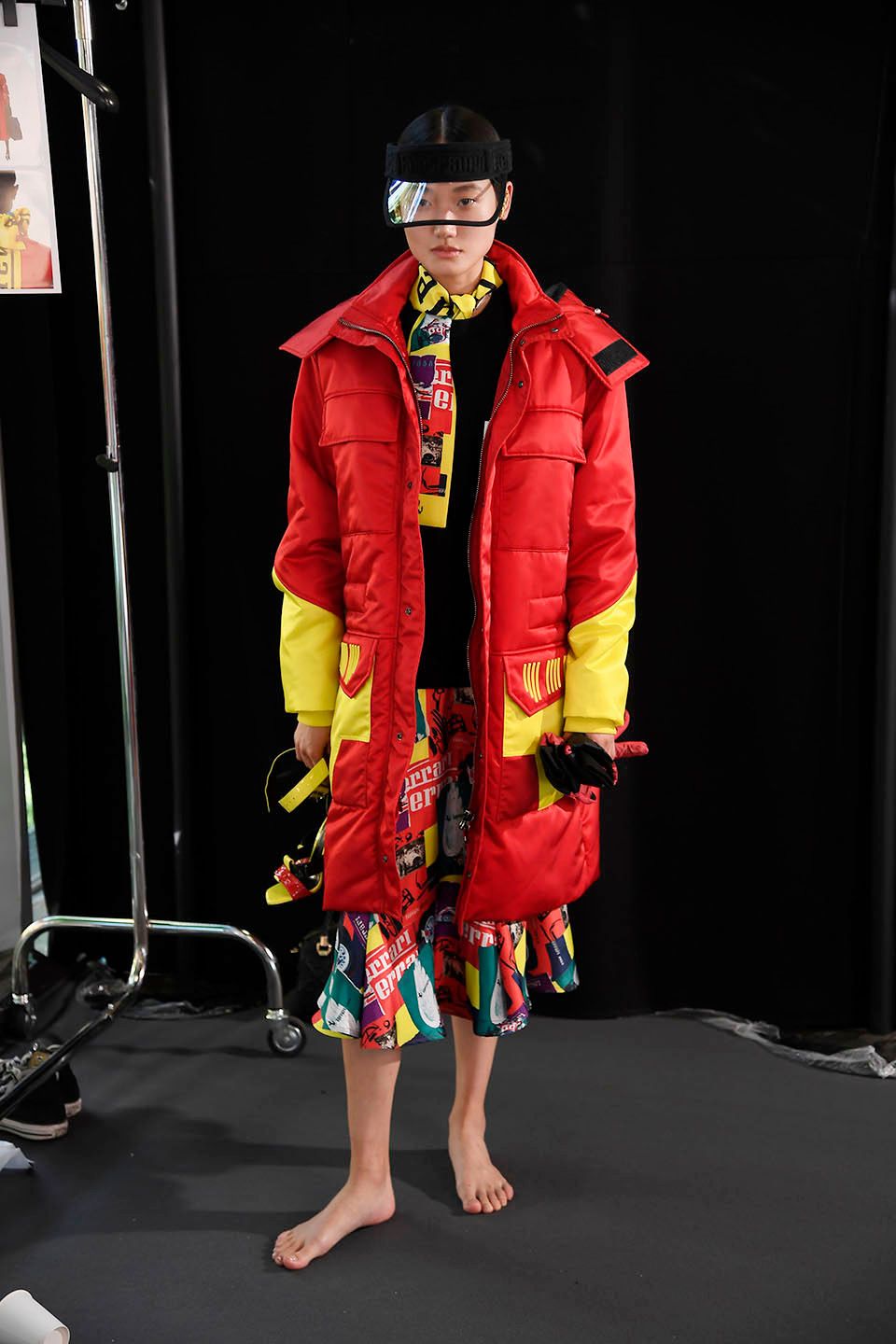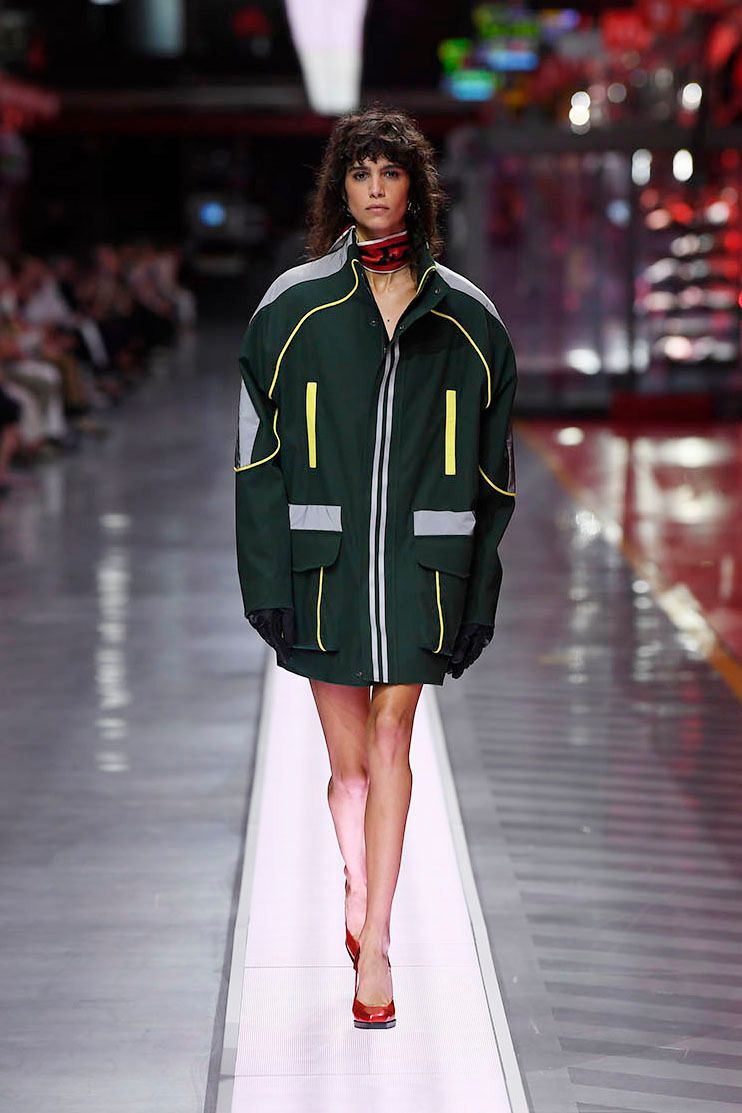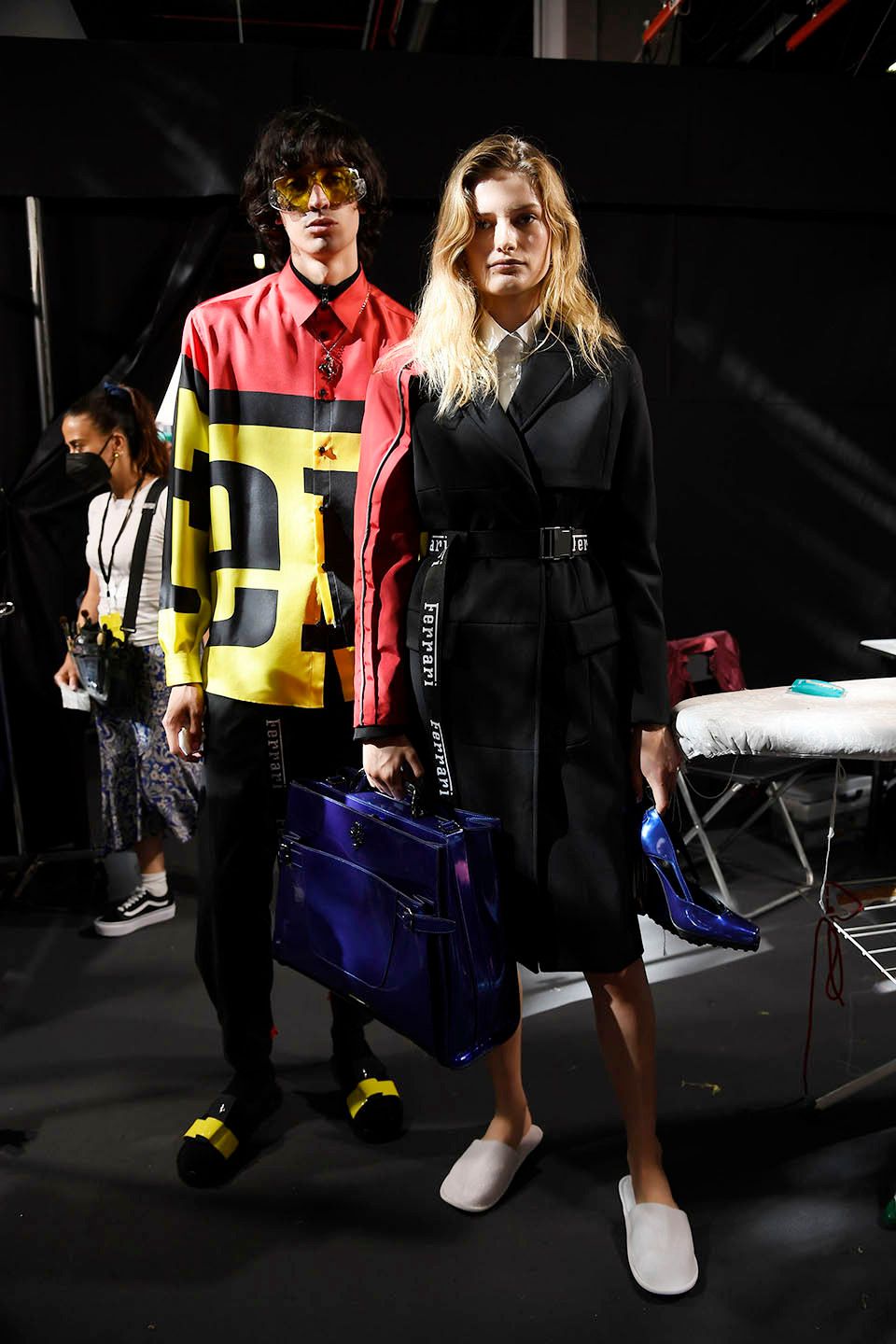 Iannone also played with reflective and iridescent elements, all bathed in Ferrari's color palette. The new exclusive trainers as part of the firm's license with Puma and the new Ray-Ban models were unveiled and closed the show.
Formula 1 was thus mixed with "high fashion" in this debut Ferrari collection, now in its most experimental version.