READ IN: Español
The weather is changing, the days are getting longer and the first rays of sunshine are coming out, what more do we need to wear the clothes and accessories of the new spring/summer 22 collection by Fiorucci by Daniel Fletcher? For the moment, just this.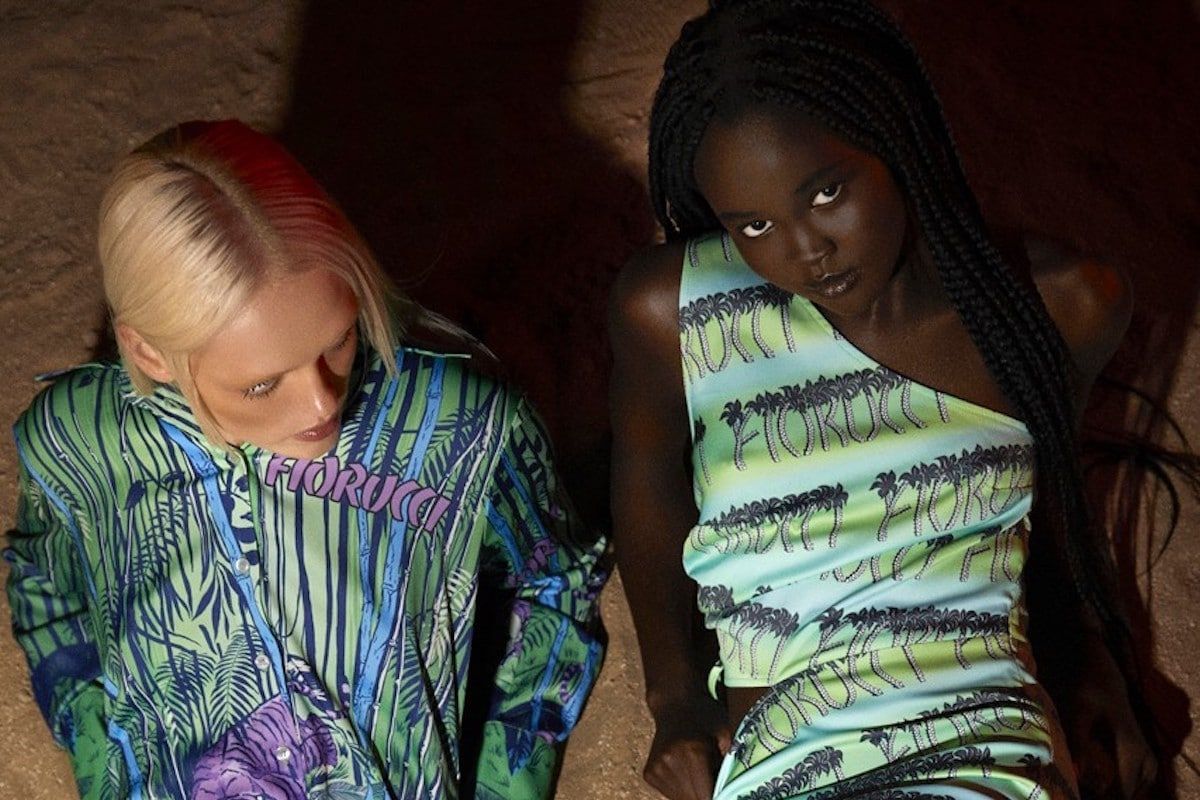 D.F. once again hits the nail on the head with his latest proposal for the brand for which he currently works as creative director. Full of colour and vitality, and transporting us to a hedonistic paradise of the 70s, we have been able to discover the pieces that make up the "Desert Oasis" line, which has just been launched at the Fred Segal store (8500 Sunset Boulevard, Los Angeles, California), where Fiorucci has set up a pop-up and has chosen it as the setting to celebrate several things: its return to Los Angeles, the launch of his new collection, the opening of his ephemeral shop and the start of the festival season. And what's the first one? I'm sure you know: Coachella.
That's right, as you can imagine, once you've seen the campaign images, the Californian desert (where the aforementioned festival is held) has a lot to do with the proposal that Daniel has just unveiled, because as well as being the place where the images in the gallery were photographed, part of the collection is very much connected to it, not inspired by it. And since we mentioned the word inspired, we'll tell you that "Desert Oasis" by Fletcher has taken as inspiration a hand-painted poster, belonging to the brand's archives, which says "Love Earth & Nature", and the beginning of the 70's, as we can see through the palm tree prints and the sexy silhouettes. As for the items that make up this line, we can find a series of silk shirts with retro graphics, crochet knitwear inspired by the most hippie Ibiza, accessories such as baseball caps, silk scarves tied to the head and bags adorned with the brand's sundial.
What better time to return to the city of Los Angeles than to present Fiorucci's SS22 collection and celebrate the opening of a pop-up, as well as the start of festival season? We can't think of a better occasion, especially knowing how close the brand has always been to the city.
Take a look at the images in the gallery and discover the new Fiorucci collection.