READ IN: Español
An analysis shows the coveted cars of more than 300 international footballers and reveals a surprising relationship between the type of car and the player's position on the pitch.  
To mark the start of the Football World Cup, the car parts and accessories experts at AUTODOC conducted a study in which they researched and analysed the cars of the world's best footballers of recent years. The study showed the models, makes and types of cars driven by the professionals of the beautiful game. After years of research, data was gathered on the cars of hundreds of current and non-current footballers from 45 nations. In addition, the research revealed an interesting relationship between the type of car they drive and the position they hold in their team.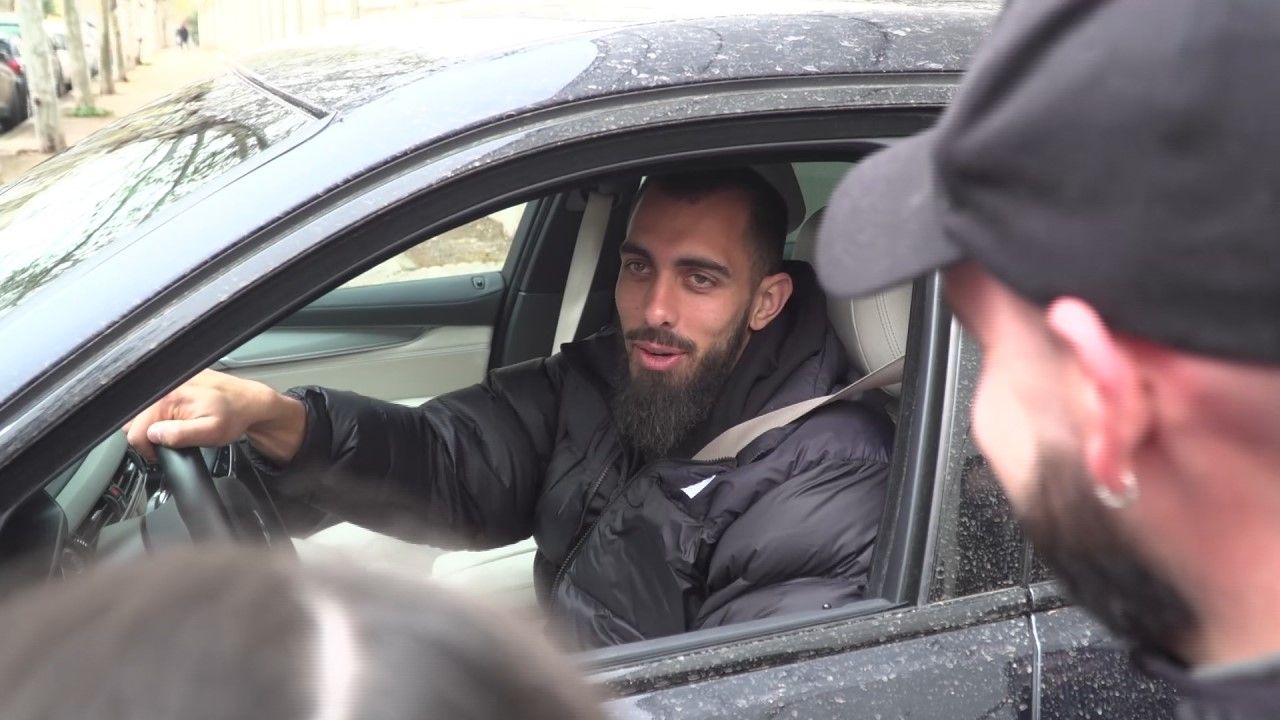 Faster players prefer faster cars, midfielders and forwards prefer sports cars
After the meticulous analysis of 305 footballers and their cars, a correlation is observed with the position in which the sportsmen play and the type of vehicle they drive. The analysis shows that strikers and midfielders prefer sports cars. Thirty-eight percent of the strikers studied own such a car. Among them, Antoine Griezmann drives a McLaren 675LT, João Félix a Ferrari 488 GTB and Robert Lewandowski a Ferrari F12 Berlinetta. Sports cars are even more popular among midfielders; almost every second player in this position owns one. Examples include Leon Goretzka, with a Mercedes AMG V8 Biturbo, and Mario Götze, with a Mercedes SL 50). In addition, the analysis shows that the favourite sports car brands are Ferrari, Lamborghini and Porsche.
Goalkeepers and defenders prefer grand tourers
Surprisingly, many of the world's best goalkeepers drive an SUV or a grand tourer. 36 % of the goalkeepers surveyed drive an SUV, for example Däne Kasper Schmeichel, who owns a Range Rover Sport, and Poland's Wojciech Szczęsny, who owns a Porsche Cayenne Lumma Design. Forty-four percent of the goalkeepers prefer grand tourers. One of them is Germany's Manuel Neuer, who owns an Audi RS6. In contrast to their fellow forwards and midfielders, goalkeepers are not so keen on sports cars, only 4 % of them drive one.
As for defenders, they also prefer more spacious cars. Thirty-six percent of them drive an SUV, like Dutchman Virgil van Dijk (Mercedes-AMG G63), Frenchman Theo Hernandez (Lamborghini Urus) and Croatian Dejan Lovren (Mercedes GLE Coupe). Thirty-seven per cent of the players in defence prefer grand touring cars. These include England's Jordan Henderson in his Audi RS7 and Switzerland's Ricardo Rodriguez in a Porsche Panamera Turbo S. Only one in five of the world's top defenders drives a sports car. One example is the legendary John Terry, who has a collection of Ferraris, the most expensive of which is a 275 GTB, worth more than two million euros.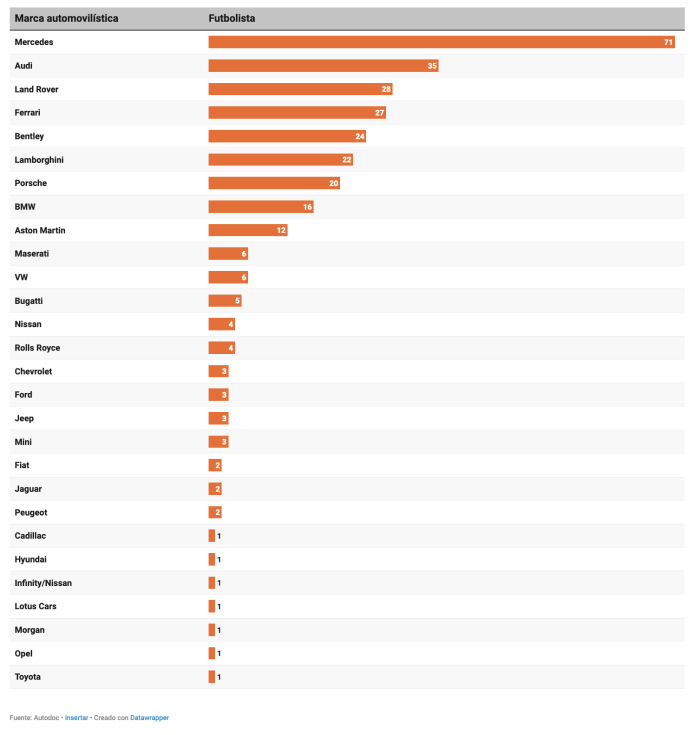 We leave you here the link of the complete study made by Autodoc 'Footballers and their cars, an investigation with the best players of the last years'.