READ IN: Español
Do you have dry skin? Then you may have heard of lactic acid. Here's everything you need to know about this super ingredient that's making waves in the beauty world.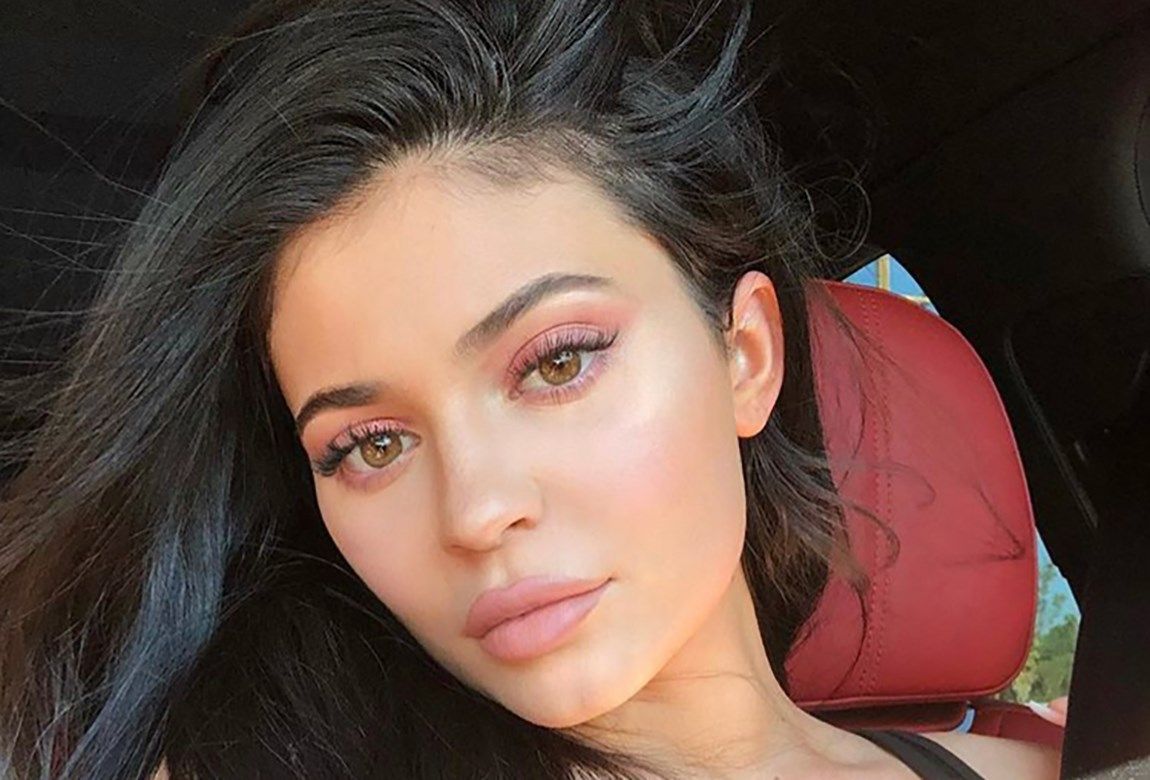 Lactic acid belongs to the category of alpha hydroxy acids, i.e. AHAs. These acids are more or less potent depending on the size of their molecule, the concentration, the pH of the final formula and their combination. They have a peeling effect that exfoliates the skin, while working as an antioxidant and stimulating the production of other active ingredients in the skin such as hyaluronic acid.
Lactic acid, on the other hand, comes from plants and foods. As you might have guessed from its name, this active ingredient comes from milk. In fact, it is the effect of fermented milk. And, as strange as it may sound, it's become dry skin's best friend. The reason? It has great benefits.
Benefits of lactic acid
Improves the skin's lipid barrier.
Prevents skin dehydration, keeping the face hydrated, healthy, beautiful and juicy.
It is a powerful antioxidant that gives luminosity to the face, avoiding dullness and oxidative stress.
It has an anti-ageing effect, as it stimulates the production of hyaluronic acid as well as collagen and elastin in the skin.
Another of its great effects is that it is depigmenting, improving the tone of the dermis, increasing the ceramide content and reducing the size of sun spots.
It is a powerful cellular renewer that improves skin texture, combating acne marks and smoothing wrinkles and expression lines.
Recommendations
The Ordinary Lactic Acid 10% + Hyaluronic Acid
This formula offers a powerful and pleasant exfoliation and has the added benefit of pure Tasmanian pepper berry, known to be an excellent reducer of the symptoms that cause inflammation in sensitive skin. Remember, however, that lactic acid should not be used on sensitive or delicate skin or skin prone to flaking.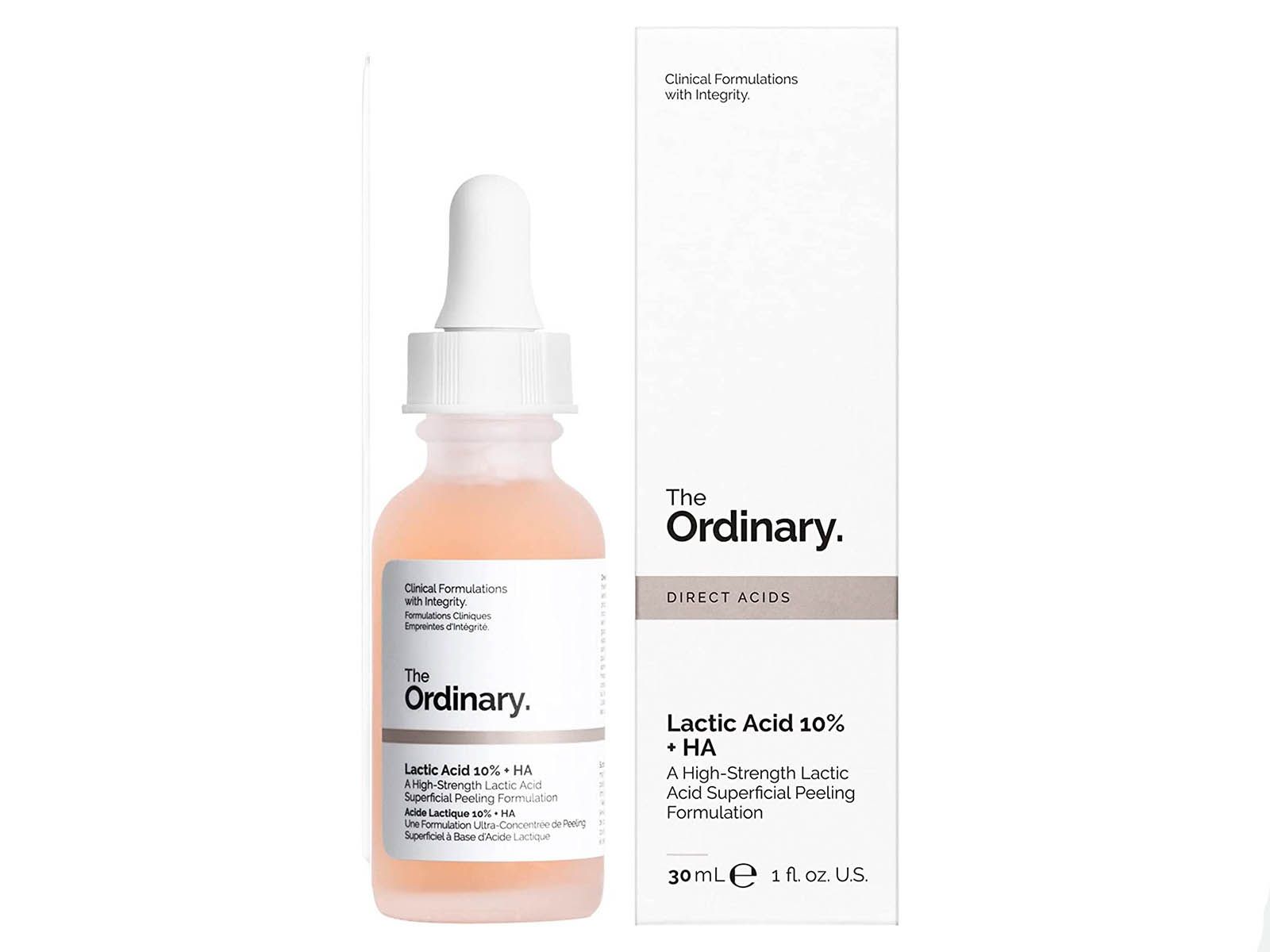 BEAUTY DROPS Lactic Acid 10% + HA

Beauty Drops Lactic Acid is an alpha hydroxy acid that exfoliates the skin by promoting the regeneration processes of the epidermis. This formula provides gentle exfoliation, thus limiting the signs of inflammation and sensitivity that are often associated with exfoliation.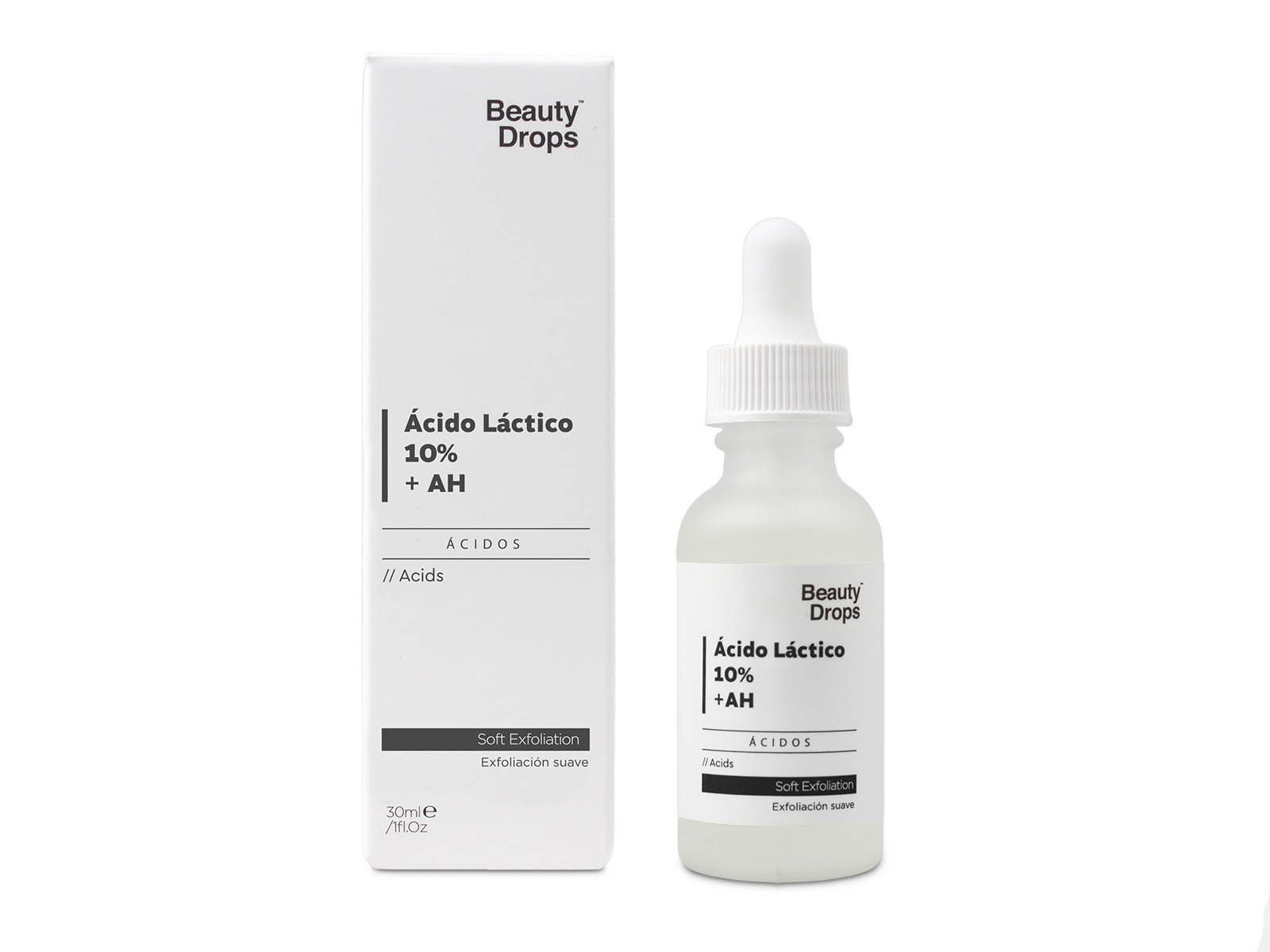 Numee Sérum Exfoliante Ácido Láctico
You'll love this serum for its vegan formula with 97% natural ingredients. Recommended for all skin types (including the most sensitive), it acts as an exfoliating agent, smoothing the skin and removing dead skin cells, while also eliminating all types of imperfections. Applying this solution daily helps to maintain the microbiological balance of the skin while soothing and refreshing it.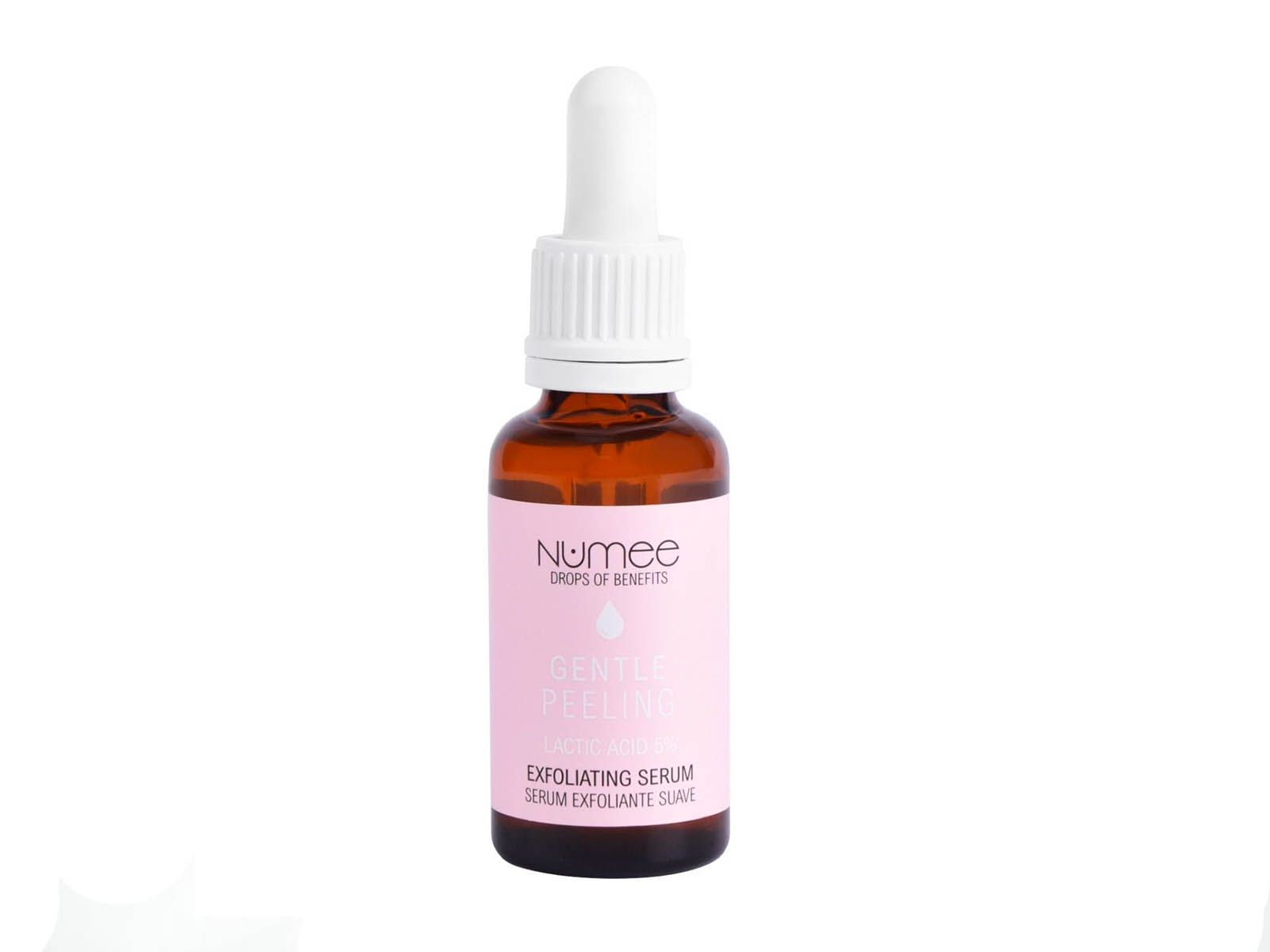 KIEHL'S Daily Refining Milk-Peel Toner Facial Toner Exfoliating Toner
Not only is lactic acid used in serums, but there is also a wide range of products containing this ingredient such as Kiehl's exfoliating toner. This cosmetic, in addition to lactic acid, contains lipohydroxy acid (a derivative of salicylic acid), emollients and almond milk. This product gently exfoliates and dissolves impurities while replenishing the skin's moisture levels for a more refined, clearer complexion, improving skin texture, radiance and leaving a brighter complexion.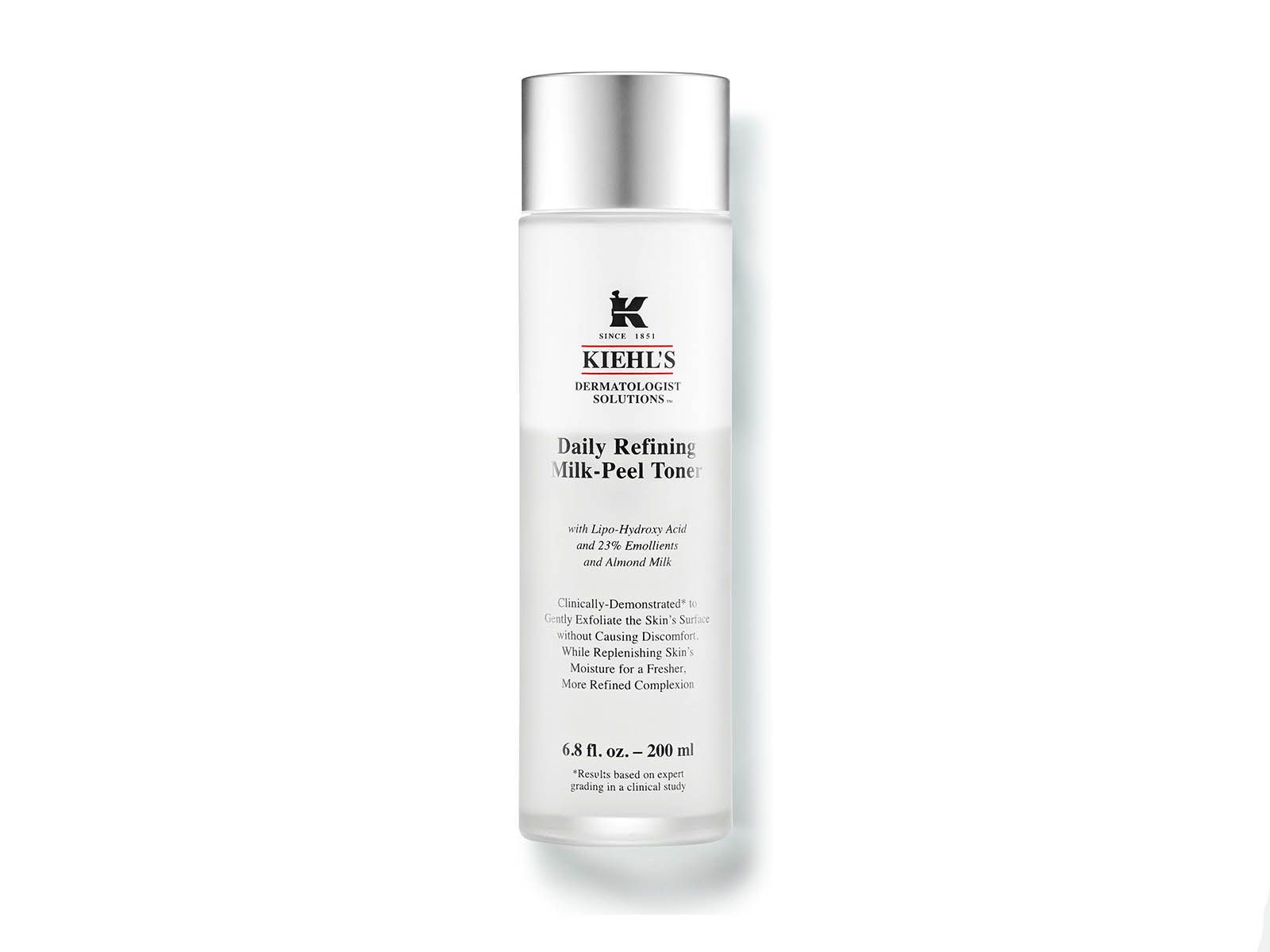 Layering: the Japanese skincare technique you need to know.