READ IN: Español
The circular house, better known as the "Norman Lykes Home", has been put up for sale for the sum of $3.25 million. It is located in Phoenix, Arizona and is the last legacy of the celebrated architect Frank Lloyd Wright.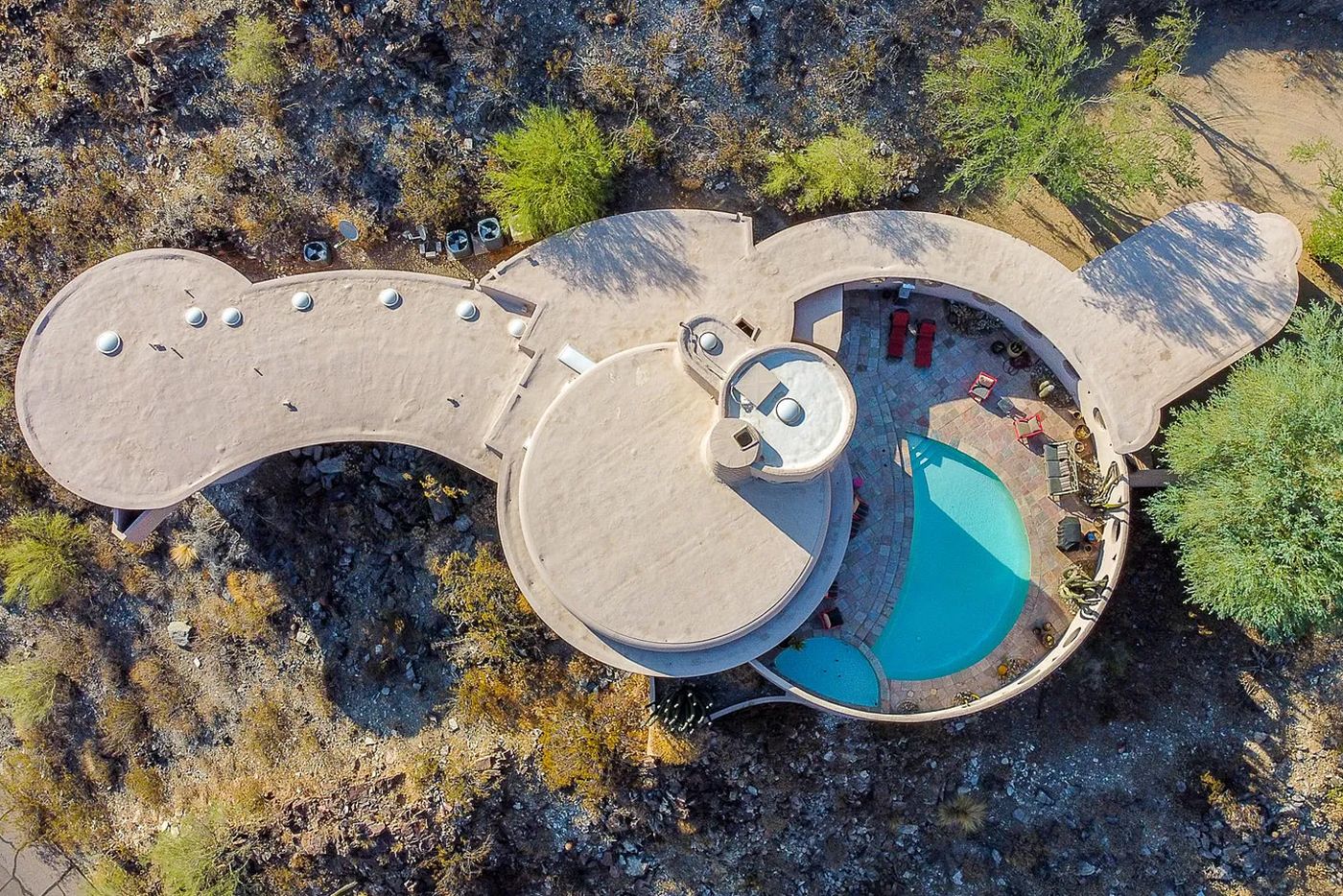 Before architect Frank Lloyd Wright (Wisconsin, June 8, 1867 – Arizona, April 9, 1959) passed away, he designed a residence in the Phoenix Mountain Reserve, Arizona, known as the Norman Lykes House after the name of his last client. Also known as the Circular Sun House – light floods in through all the windows – it is now for sale.
The house is 287.9 square metres. Frank Lloyd Wright began designing it in 1959, just before his death. Its structure of concentric circles, round windows and curved walls continue the shapes of the desert mountains where it is located. Thanks to John Rattenbury, the late Wright's apprentice in Phoenix, the design was completed in 1967.
This is Future's $16.4 million house.