READ IN: Español
Frank Ocean has once again thrilled his fandom with the official launch of the "Homer" brand's e-commerce website, opening the doors of his luxury showcase to the world. In addition, to celebrate the virtual premiere, the creative has unveiled the "When a Dog Comes to Say" collection: a playful exploration of the symbol of the dog.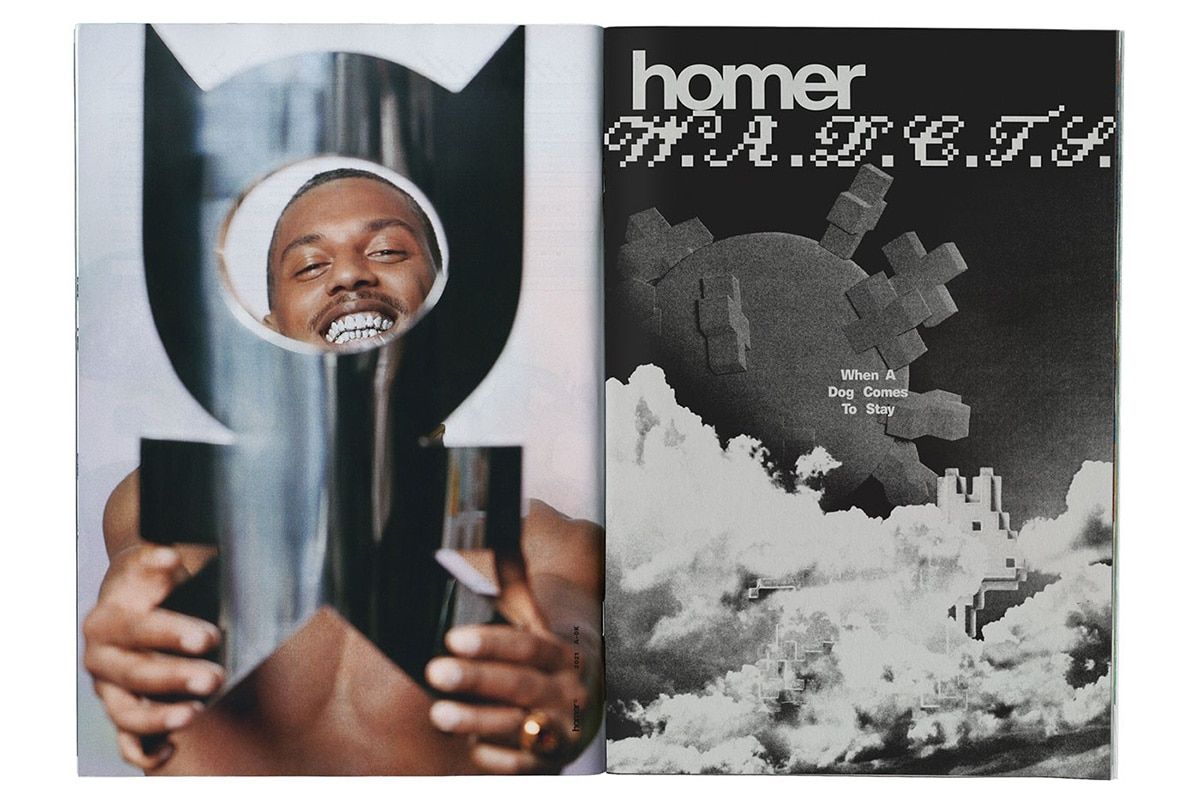 A partir de este momento, todos los artículos de Homer estarán expuestos en su portal web. Tal y como podemos ver con la nueva colección inspirada en el símbolo del perro, esculpido en una serie de colgantes, pulseras y anillos ensamblados en plata de ley.
From now on, all of Homer's items will be on display on its website. As we can see with the new collection is inspired by the symbol of the dog, sculpted in a series of pendants, bracelets, and rings assembled in sterling silver.
The exclusive products that make up the collection are dressed in 18-carat gold and/or diamonds, in keeping with the brand's concept of handcrafted luxury. The new capsule thus revolves around the canine symbol, as expressed by Ocean himself: "When a Dog Comes to Say explores the dog as a symbol of "one who walks lighter". A sheepdog, an akita and a bull terrier are represented in pixels as if to simplify the qualities that make them our family. The dog is the ultimate representation of loyalty".
INSIDE THE CATALOGUE
Like all Homer products, they are designed in New York and handmade in Italy, while the diamonds that embellish them are fired in a state-of-the-art laboratory in the USA.
Those who are able to visit the shop will be able to appreciate IRL the latest collection in its New York jewellery store, located at 70-74 Bowery. If, like most, you have to settle for digital viewing, check out the catalogue or go to homer.com.