READ IN: Español
Casio G-SHOCK's latest premium MR-G release takes the form of the original DW-5000C G-SHOCK from 1983.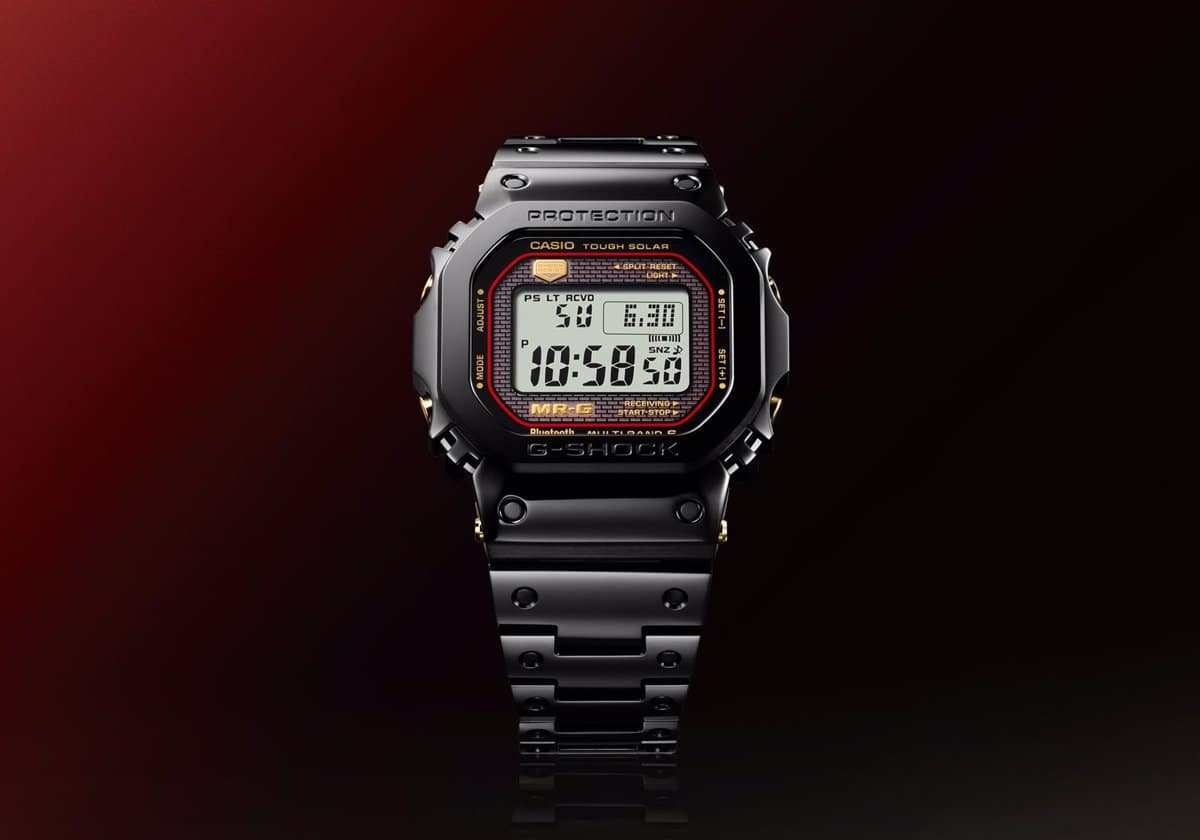 The MR-G's premium version of the original 1983 DW-5000 arrives in Ti64 titanium; a scratch-resistant DLC coating; a DAT55G titanium bracelet (three times stronger than regular titanium); a Cobarion bezel (a cobalt-chromium alloy that is four times harder than titanium but shines like platinum); AR-coated sapphire crystal and advanced Sallaz polishing: the bezel assembly consists of 25 parts only.
The MRG-B5000 weighs 114 grams and includes the same level of functionality as its GMW siblings. Tough Solar power; automatic Multi-Band 6 radio time calibration; 200 metres of water resistance; 39 time zones; stopwatch; alarm; calendar; a Super Illuminator LED backlight; Phone Finde function; multi-language settings and Bluetooth pairing capabilities.
Scheduled for release on 12 March in Japan, these watches will be launched with a premium price tag of approximately $4,000 for the DLC version and $3,500 for the titanium carbide version.
Now… Why not take a look at Dior's new D-WANDER mules that you need this season?