READ IN: Español
Ever since it was announced on April 13th that Gucci by Alessandro Michele's Resort 2023 collection would be presented at Castel del Monte, the majestic octagonal crown-shaped fortress in the middle of the Italian region and countryside of Puglia, no one was talking about anything else and we pretty much knew and imagined that what Michele and his team would prepare would be pretty heavy. And indeed, the fashion show that took place last night was something very top notch and one that we will surely remember for a long time to come.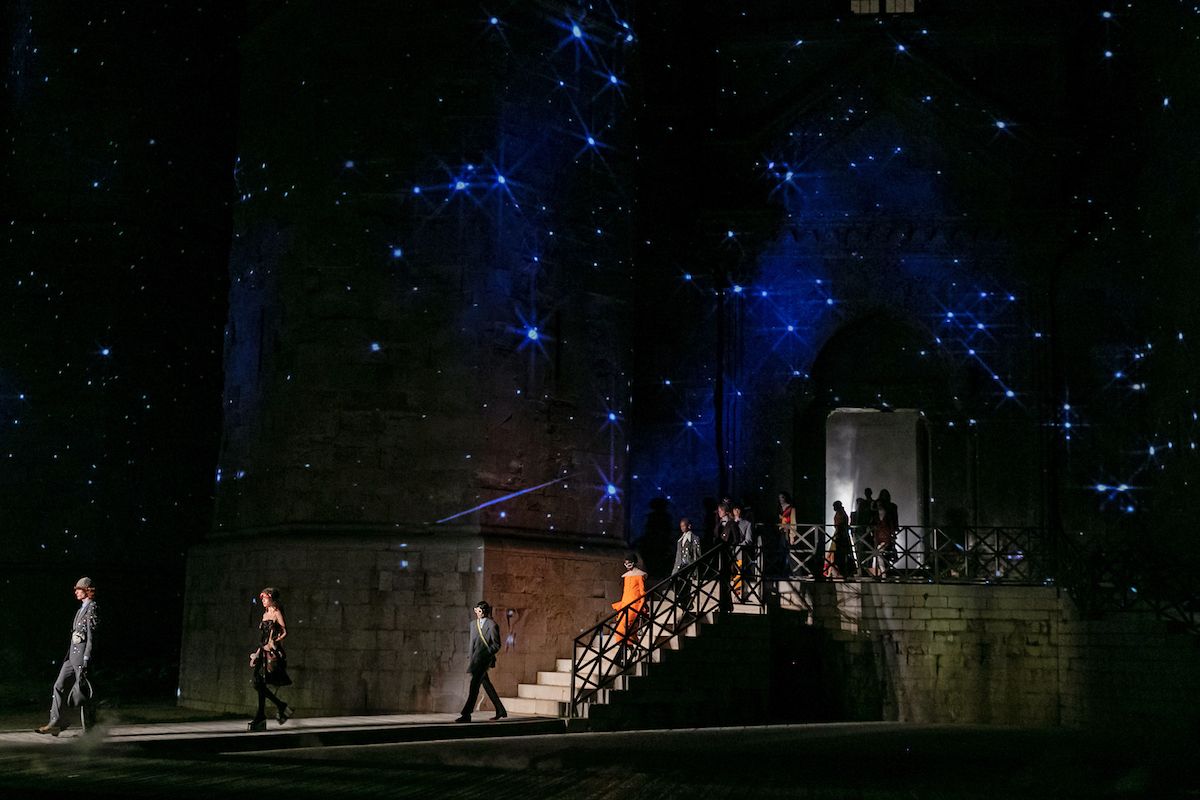 Incredible but true. Once again the legendary Italian fashion house founded in Florence in 1921 hit the nail on the head, not only with its impressive and magical location and staging, but also and above all with its resort 2023 collection christened "Gucci Cosmogonie", which was born from the reading of the essay by the German philosopher Hanna Arendt on Walter Benjamin.
True to its name, under projections that represented stars and galaxies and without taking these as inspiration, the more than 100 looks that made up the proposal were gradually unveiled. Each and every one of them exuded elegance, glamour, glitter and colour, since as the show progressed, the colour black was almost in the background and a range of vibrant colours and prints of all kinds appeared.
And what also remained almost in the background were the constellations. Why do we say this? Because far from thinking that the title of the collection had anything to do with Michele's source of inspiration for the garments, as we have just said, that was not the concept at all, as Alessandro's Resort 2023 for Gucci was rather inspired by the world of partying and metamorphosis, and loaded with historical references reminiscent of, for example, demure bourgeois ladies and romantic heroines wrapped in rich fabrics.
In case there was any doubt, it has become clear that Alessandro Michele doesn't design fashion for the sake of it, but goes much further. Gucci's Resort 2023 collection has been a success. Nothing more to add.
If you haven't had time to watch the show yet, click here to see it.