READ IN: Español
As you may know, a model was the protagonist during the Gucci SS20 fashion show. The controversy began with some looks by designer Alessandro Michele, which were clearly influenced by straitjackets. In the background, fragments of audio tracks sounded saying "I don't even know what would be normal" or "I guess I'm not a standard person", among others.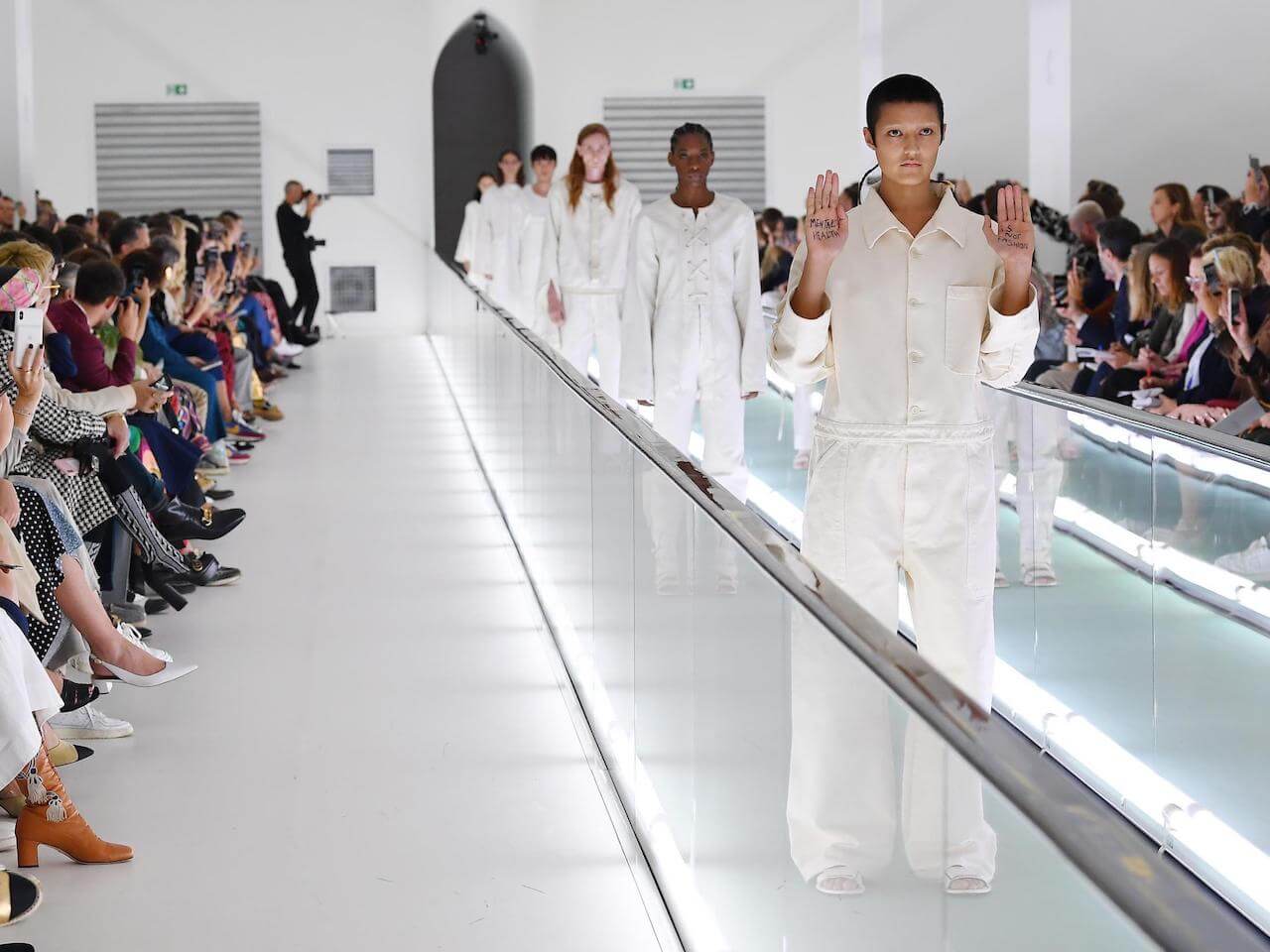 Ayesha Tan-Jones (@ayeshatanjones), one of the models, also known as YaYa Bones, did not hesitate to boycott the show. She had to walk in one of the straitjacket-inspired outfits we talked about earlier, but she decided to alter the proposed look by writing "Mental health is not fashion" on the palms of her hands.
"I chose to protest the Gucci SS20 parade because I believe, as many of my fellow models do, that the stigma surrounding mental health must end."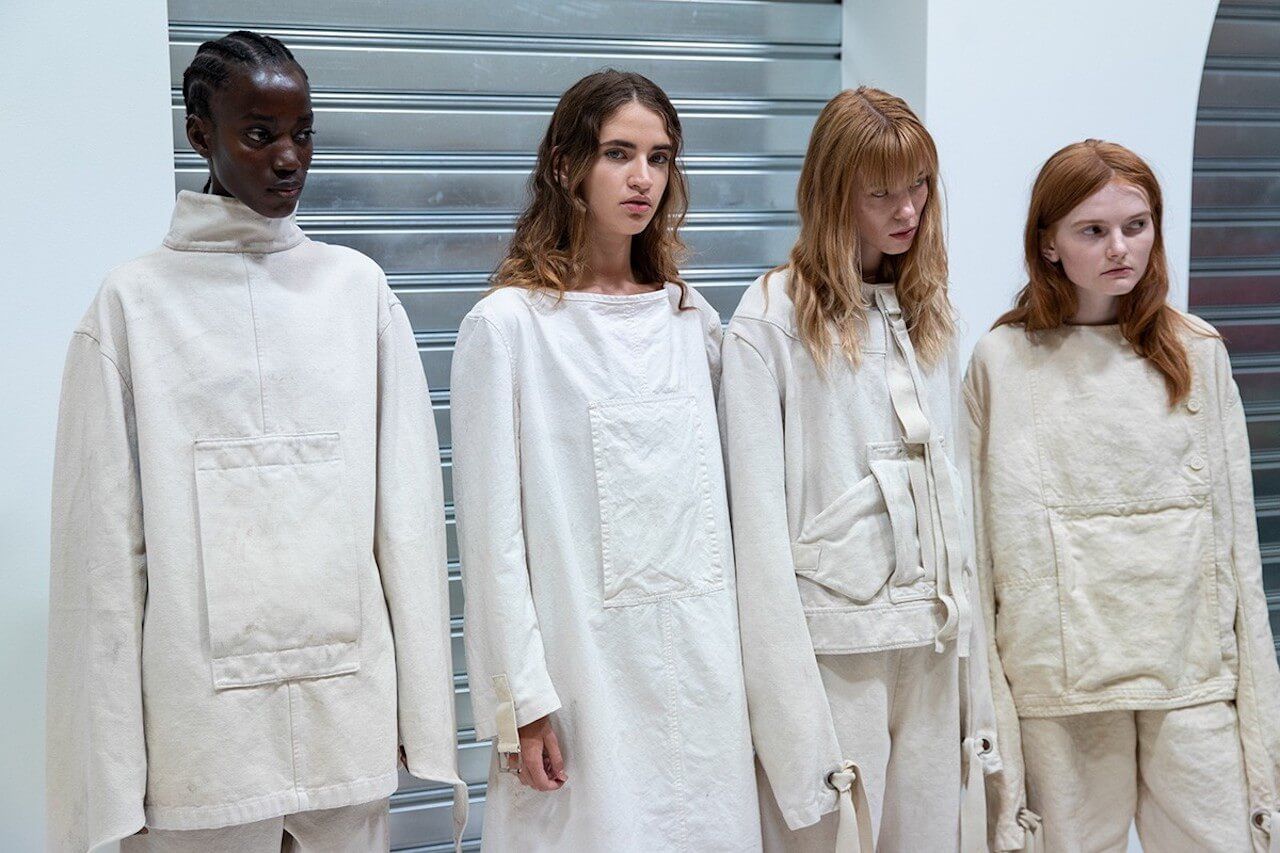 "As an artist and model who has experienced my own struggles with mental health, as well as for my family and loved ones affected by depression, anxiety, bipolarity, and schizophrenia, it is hurtful and insensitive for a firm like Gucci to use these images as a concept for a fleeting fashion moment."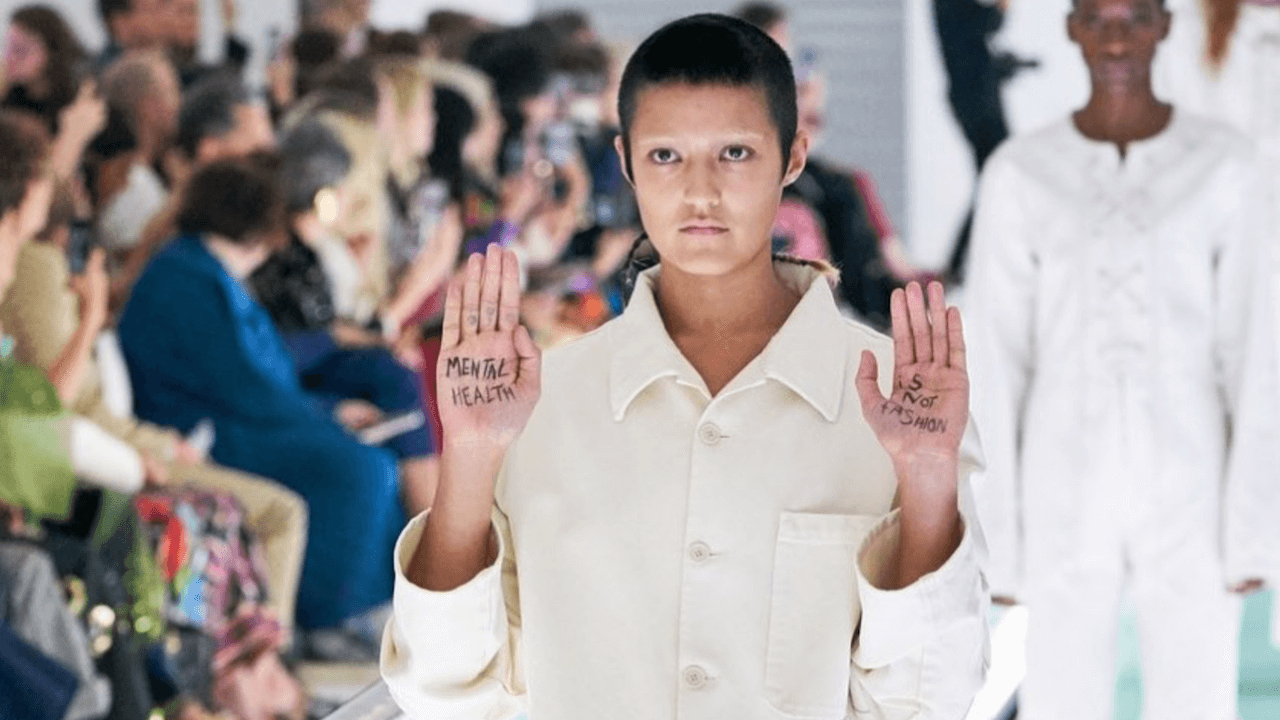 The reaction of the brand was not long in coming. Quickly, reported that the first segment of the show had been designed to demonstrate how, through fashion, power is exerted over life to eliminate self-expression. They also made it clear that the looks at the beginning of the show would not go into production and would therefore not be for sale. The models wearing the real SS20 collection walked behind that opening segment.
"The program presented how today's society can have the capacity to limit individuality and how Gucci can be the antidote. It was a journey from conformity to freedom and creativity. Uniforms, utilitarian clothing, like straitjackets, were included on the catwalk as the most extreme version of the restriction imposed by society and those who control it. The white outfits were part of a performance, providing context for what followed."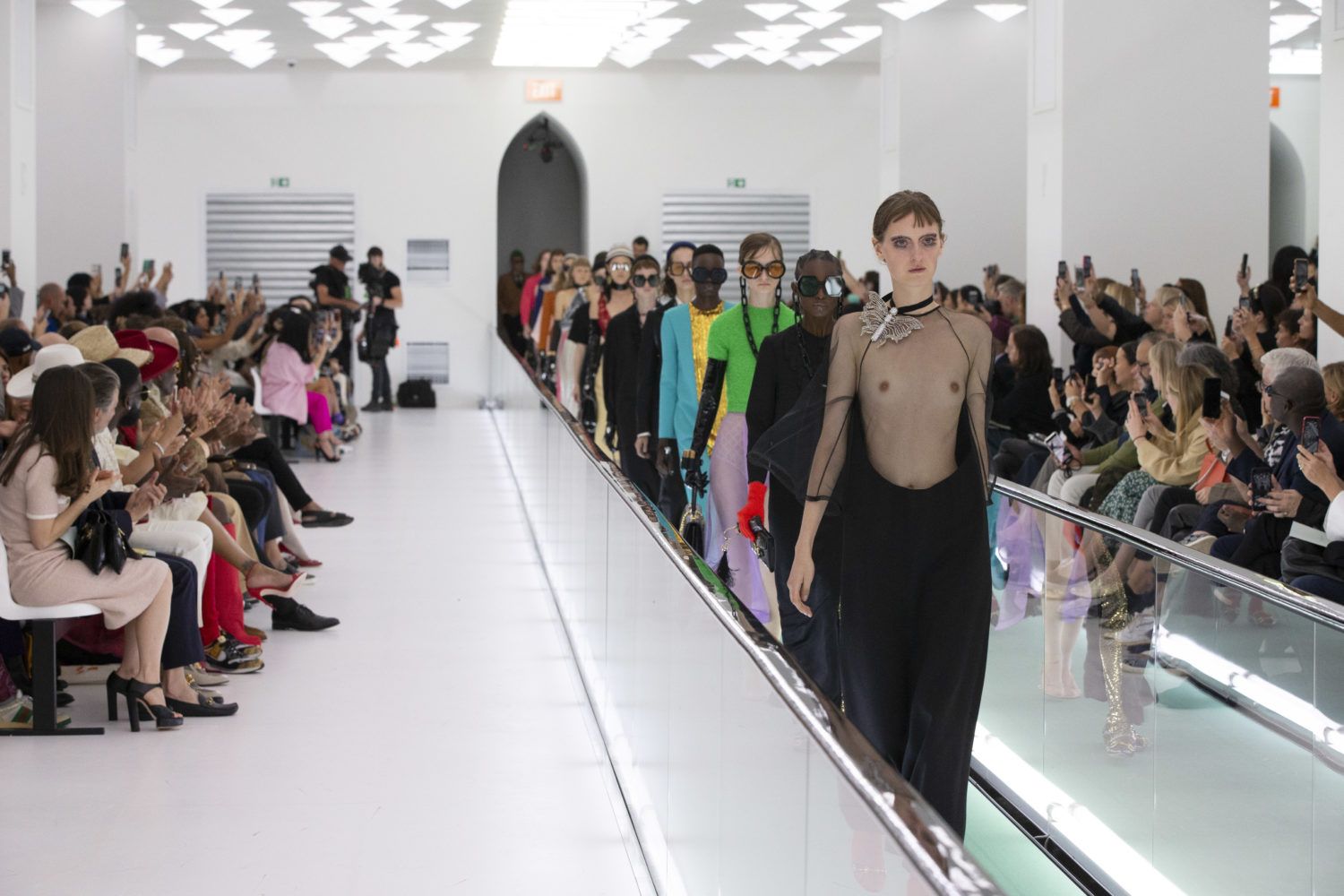 For her part, Ayesha Tan Jones has revealed that she will donate a portion of what she charged at SS20 Gucci to charity. Some of her peers will also contribute part of their fees to mental health charities.