READ IN: Español
Since it was confirmed that Gucci would be participating in the SS21 Milan Men's Fashion Week programme, no further details of the show had been released. Now the brand has just announced that it will present its next collection through a livestream.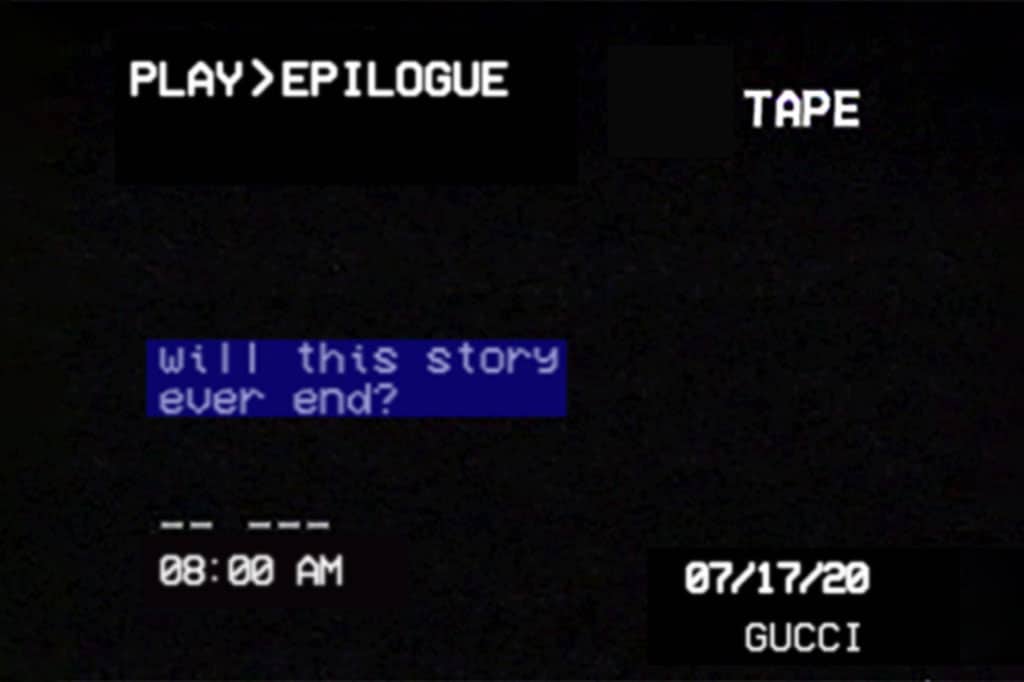 Titled Epilogue, the SS21 collection is a continuation of Gucci's FW20 show, An Unrepeatable Ritual. According to a press release from the brand, "Epilogue" is intended to be the final act in last season's narrative arc. The collection will be revealed during a 12-hour live broadcast on platforms such as YouTube and Twitter. As a curiosity, Alessandro Michele has chosen his design office team to help model the next collection.
Gucci's Epilogue SS21 collection will be broadcast live on July 17th at 8am in Spain on the Gucci website, YouTube, Twitter and Facebook.
–
Update:
You can now follow Gucci's 12 hour live show via this link and on the official website of Gucci.
The show will start at 2pm (Spanish time).