READ IN: Español
Albany is one of those artists who, from within the genre, is consolidating herself as one of the pioneers in a subversive urban genre. With her very personal voice and her way of composing, so careful and different to what we are used to, Alba has released her new mixtape "Se trata de mi". We spoke with her on Hightalks Vol.7. to learn more about the project she has just dropped.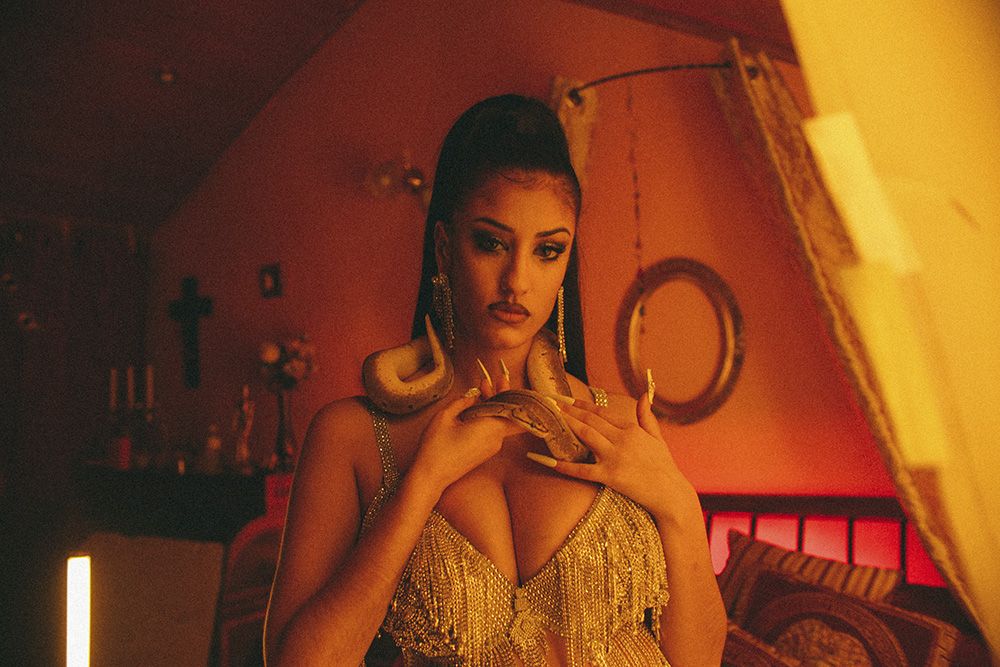 Despite her sad trap, her attitude in songs like "Sugar Mami" with La Zowi or Final Fantasy Love, has also captivated us; this hit has become one of the songs of last summer. Likewise, she is one of the few artists of the Spanish scene that can say that today, in her new project, she has collaborations with two of the fathers of Spanish music, C.Tangana and Yung Beef.
In her new album "Se trata de mí", Alba reaffirms her original inspiration from melancholic situations. The whole mixtape is a journey through her emotional states during the last two years. The mixtape closes with the track together with C. Tangana under the name of "Bebé". After listening to the emotional journey that is "Se trata de mi", we talked to Albany to learn a little more about her project.
–
Credits
Thanks to space @teresasapey
Camera: Marina Bernabé