READ IN: Español
HUF x AKILA Los Angeles' renowned avant-garde sunglasses brand, AKILA, has moved into streetwear through its union with HUF. The creative result? a lens capsule for the best view of the strangest summer of our lives.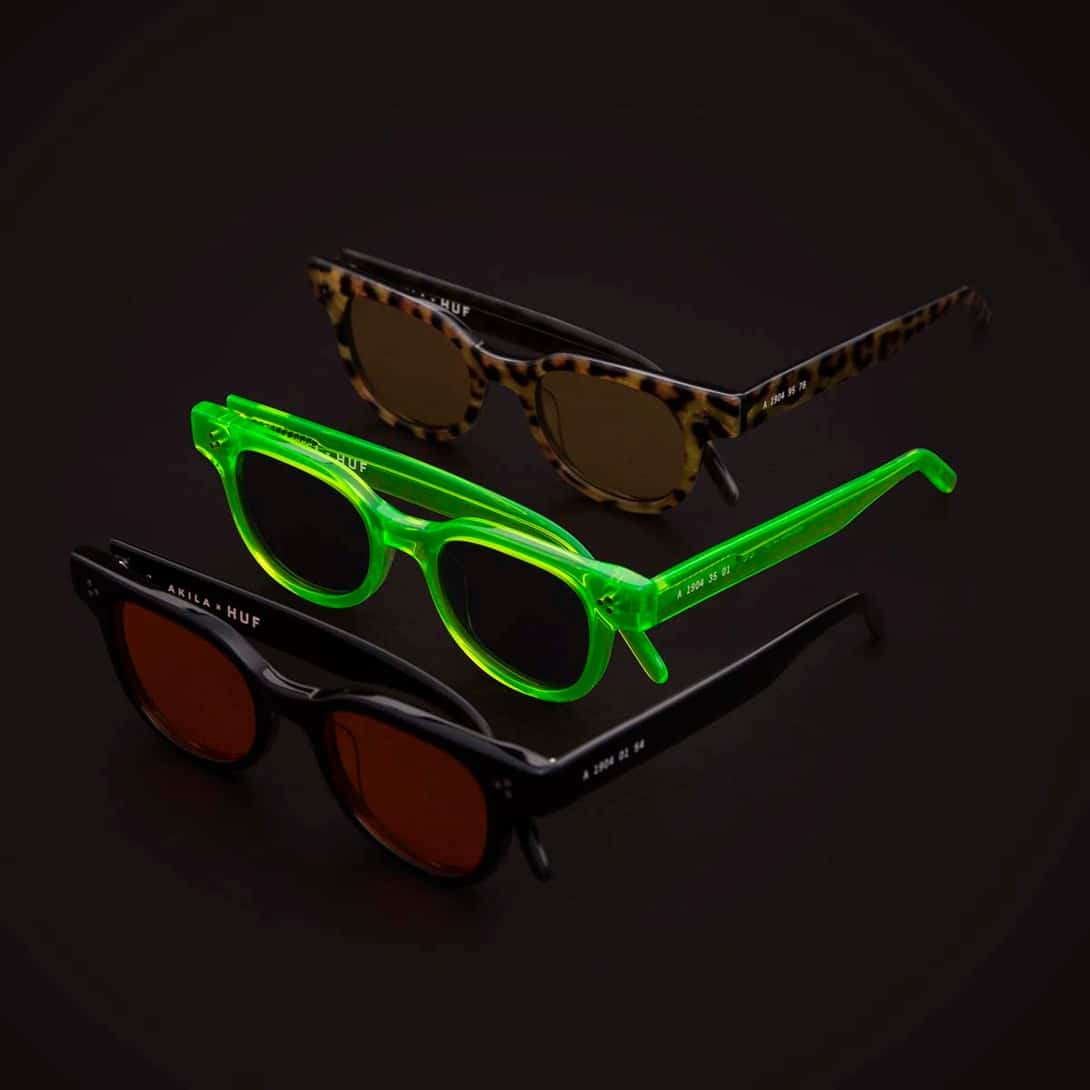 This eyewear collection "Legacy", limited to 150 pieces per style, comes in three colors: from the most eccentric HUF green, through the classic leopard turtle to black.
Acetate frames and durable lenses raise the quality of these sunglasses. Not to mention its line of trade fair with the environment, as the frames are made of cellulose acetate of vegetable origin. Similarly, they feature 5-barrel hinges along with 3-pin rivets and stainless steel cores in the temples for strength and flexibility.
The HUF x AKILA glasses are priced at $100 per unit, and will be ready for summer wear on June 18 on the HUF and AKILA website.