READ IN: Español
The long-awaited return to physical action also made the heart of retail beat faster: a sector that decided to reinvent itself by embarking on a journey of imagination in times of crisis. Hyperphysical stores then enter the equation and become the current temples of fashion for the new generations who want to live sensory experiences beyond the material.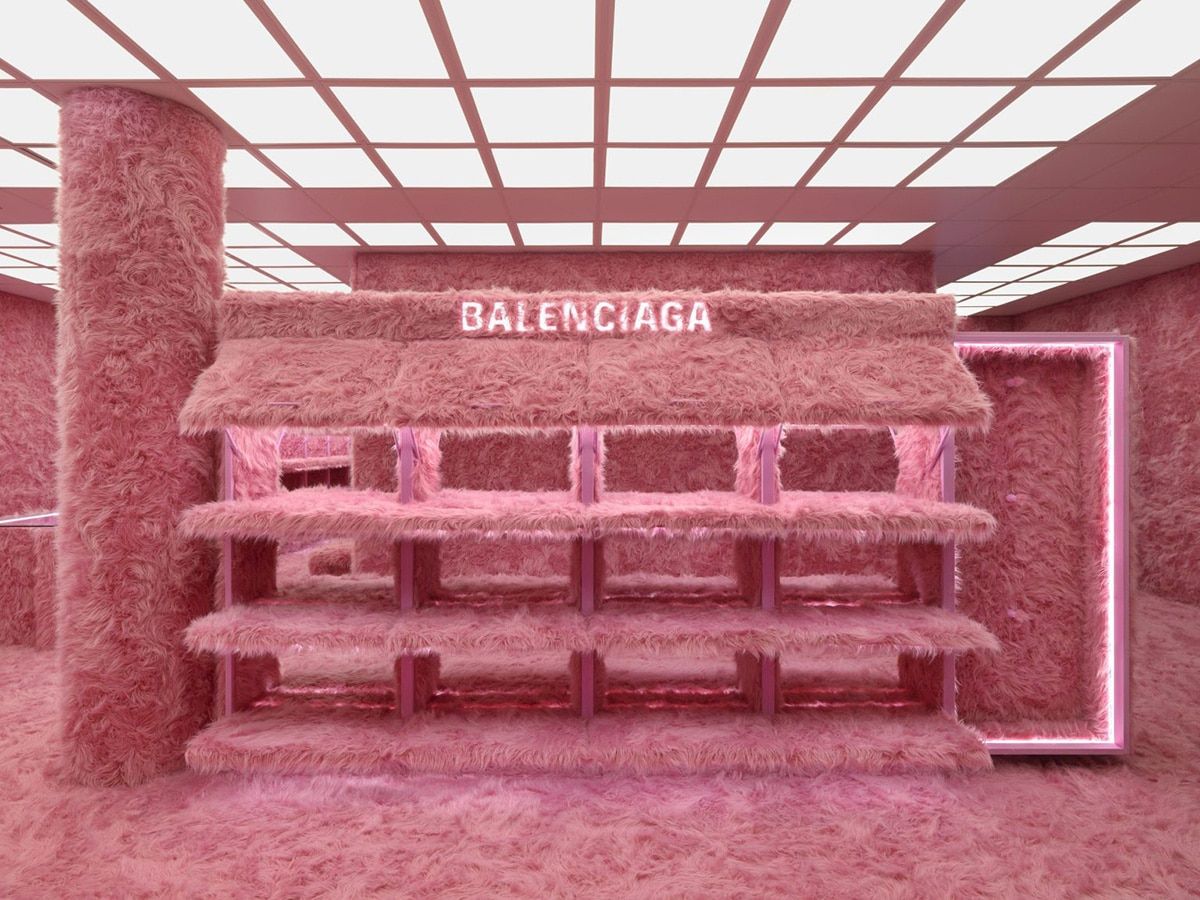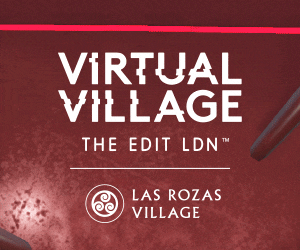 As we have been predicting, it seems that the future of retail will be phygital, and will unite the physical and the digital in the same conceptual and experimental space, creating personalized universes in which consumers can identify and interact, beyond appreciating the beauty of their artistic installations.
Luxury fashion becomes hyperphysical
Hyperphysical stores are already the new macro-trend identified by The Future Laboratory, which is expanding steadily, and whose mission is to transcend the emotional from an innovative and technological scenario. In this sense, cult brands within the system such as Balenciaga or Jacquemus are transforming their stores into museums wrapped in sensory experiences. From the pop-up covered in pink furs, to the handbag vending machines: the hyper-physical model becomes the main attraction for the consumer.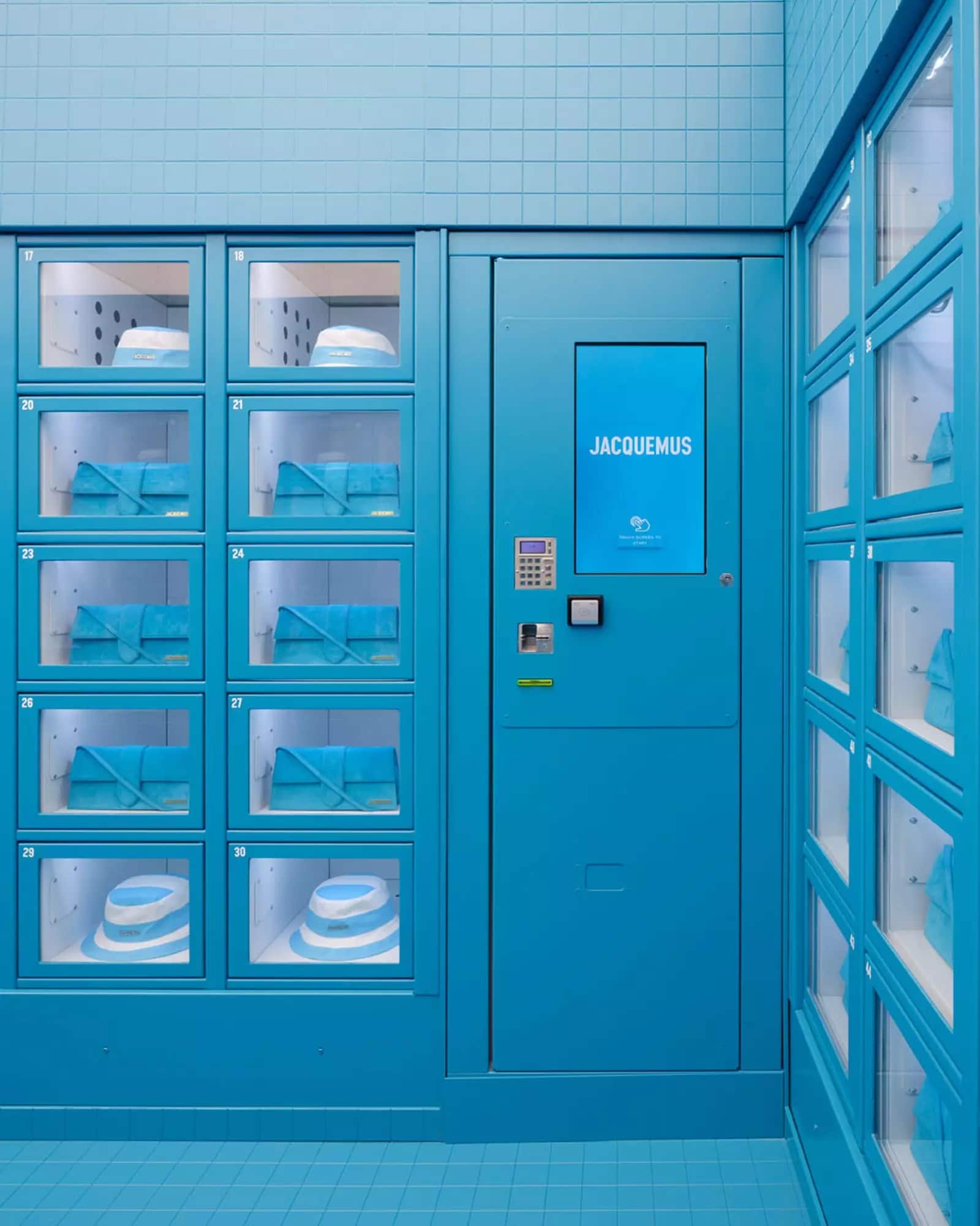 The new generations go to the stores to live these playful experiences, attracted by the aesthetics and scenography in which they can interpret from tiktoks to pose for Instagram.
In this context, the sobriety and minimalism associated with luxury stores are now transformed into art, evasion and fantasy. Concepts that Jacquemus knew how to transfer to Le Bleu: his installation in Selfridges with which he reinvented a personal bathroom and erected it as an experiential space. Not to mention its monochromatic (and viral) stores in Milan and Paris or its 24-hour handbag vending machine on Oxford Street. All for the experience.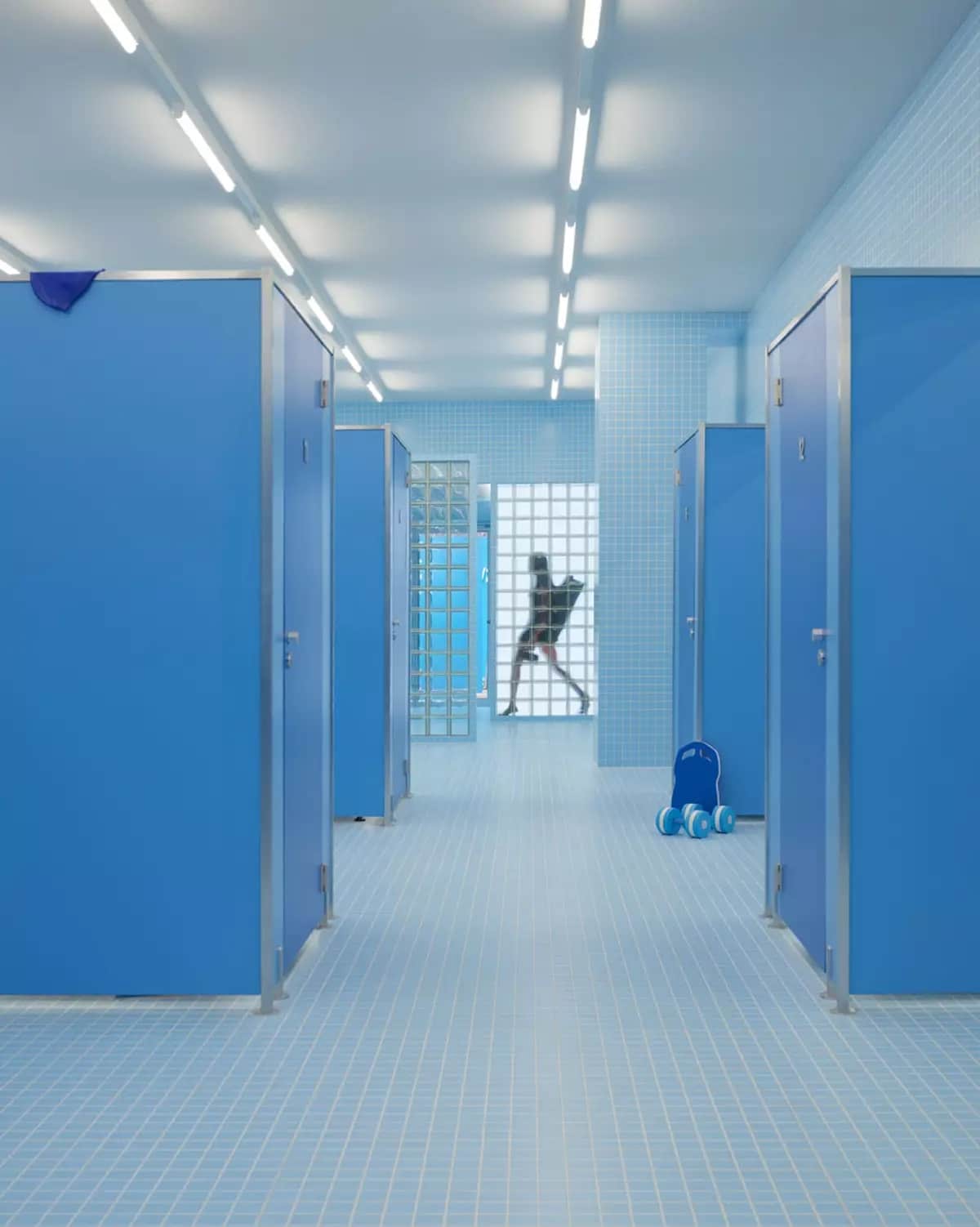 Balenciaga could not stay out of this game, following its trail of Balencification of the world and fashion. The brand presented the launch of its iconic Le Cagole bag in a pop-up with interiors lined with pink fur as a great artistic representation. An idea that Mulberry also wanted to take up for its promotion of the Softie bag, taking the public to a new universe built by the sensory qualities of the bag through furniture and fluffy decor with which to interact.
THE FUTURE OF FASHION
The shopping experience and the concept stand as the main pillars that support all those hyperphysical and/or digital stores like the emerging WOW Concept in Madrid. Those that place creativity and design at the core of their identity, as Bottega Veneta did with its labyrinthine representation in Seoul (2021).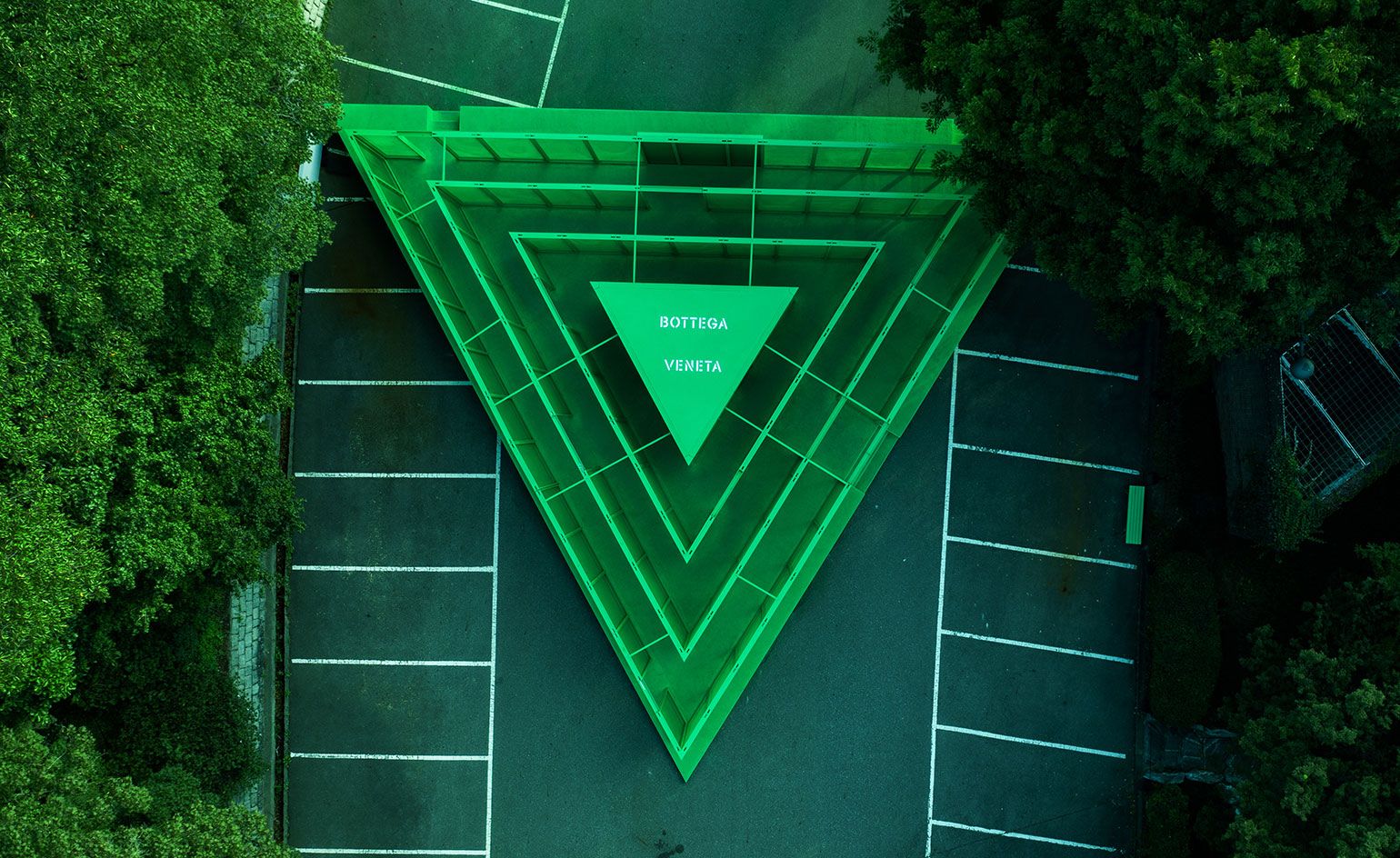 Now, the idea on the part of the industry is to continue updating this macro-trend in which, beyond valuing interior design, architecture and visuals, the multi-sensory and immersive experience will continue to be developed and elevated, including the possibility of integrating ASMR or new ways of stimulating the senses through spatial interaction. It will all be a matter of time.