READ IN: Español
Two years after the tragic helicopter crash that killed basketball player Kobe Bryant and his daughter Gianna, a statue has been erected in his honour in Calabasas, California, the site of the event.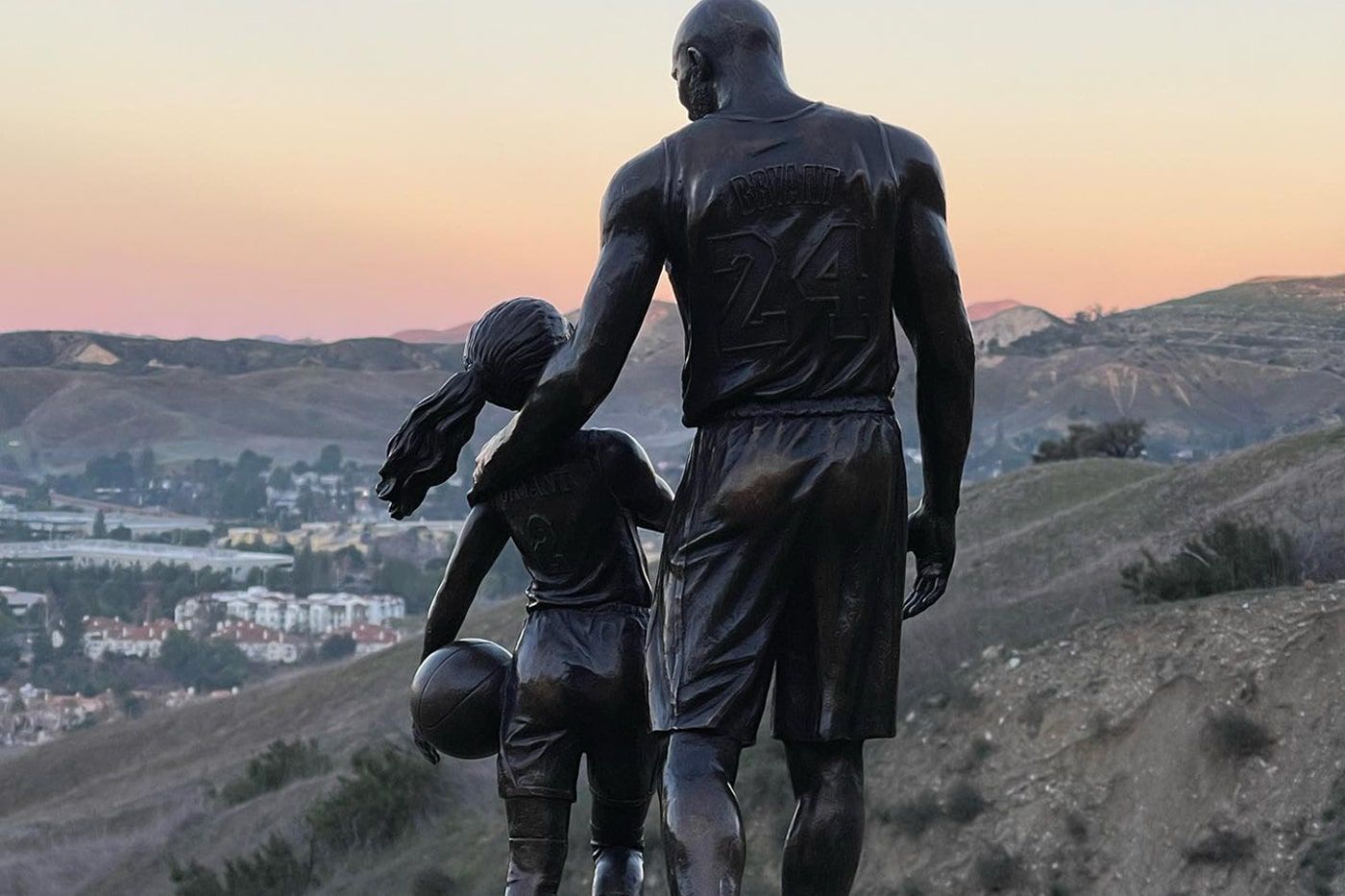 The statue created by sculptor Dan Medina is a depiction of Kobe Bryant in a Lakers uniform with his daughter Gigi, who is also wearing team apparel and carrying a basketball. "Heroes come and go, but legends are forever" is the quote inscribed on the sculpture with the names of the nine victims who lost their lives in the 26 January 2020 crash.
"You come here and it's a bit emotional. The flowers, the T-shirts, the hats disappear and I think we need something more permanent," the sculptor said of the memorial. Medina's plans for the statue are for it to be temporary. However, the sculptor hopes that the life-size version can find a permanent place in downtown Los Angeles.
Now… Why don't you take a look at the new Miu Miu x New Balance 574?