READ IN: Español
On Saturday, Donald Trump was supposed to return triumphantly to his election campaign, after a sould-out rally in Tulsa. However, it did not go well. Although one million people were reported to have registered to buy tickets, just over 6,000 showed up, leaving the stadium more than half empty.

They've done it again. K-popers, Tiktoker and other Z generation trolled the system once again. This time, they encouraged each other to sabotage the Trump event. They booked seats for free through an app, leaving them empty when the day of the event arrived. "We want to see this 19,000-seat auditorium barely full, or even completely empty."
Although the proposal began in Tiktok, K-pop fans soon joined in to ask their fans to help break up the event. However, Team Trump has denied that teens were behind the low turnout at the rally. In fact, the president's campaign manager, Brad Parscale, blamed the media and protesters for discouraging families from attending.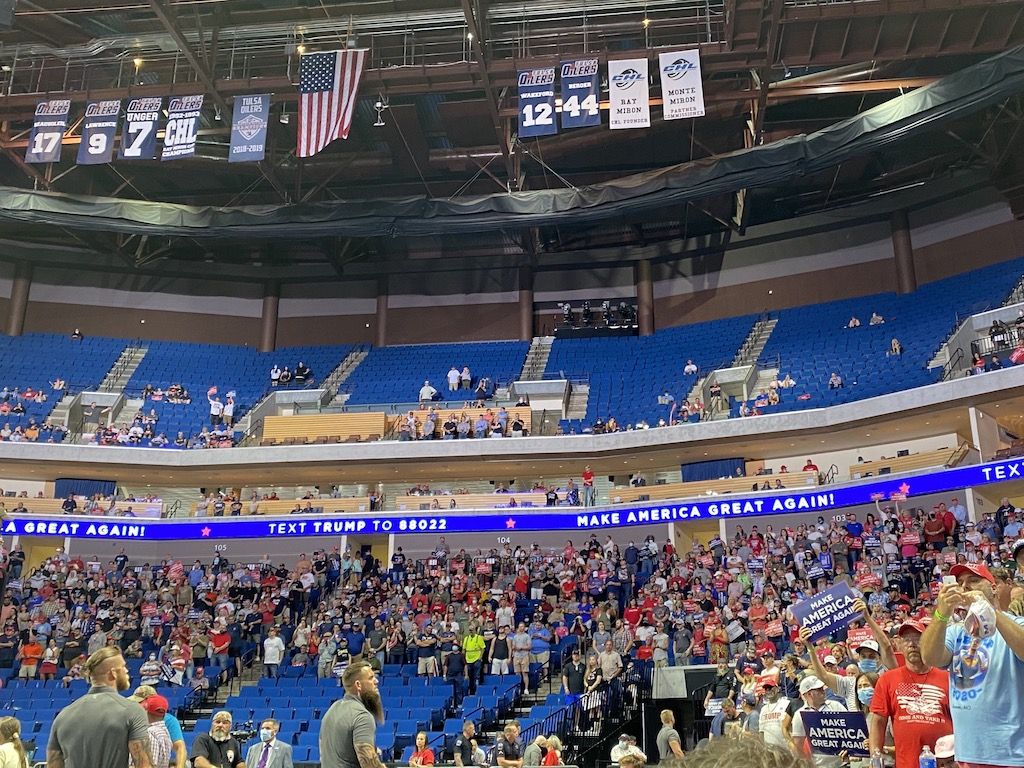 For their part, TikTok users and K-popers have been celebrating the Gen Z victory by posting videos and photos of the empty stadium.