READ IN: Español
Lately I wonder if we are living a mass psychosis with trends. We seem to be forgetting what they really mean, how they move with and against culture and their role in creating ideologies, identities and defining tastes. But it seems that Gen Z has something to say about it…. ketamine chic?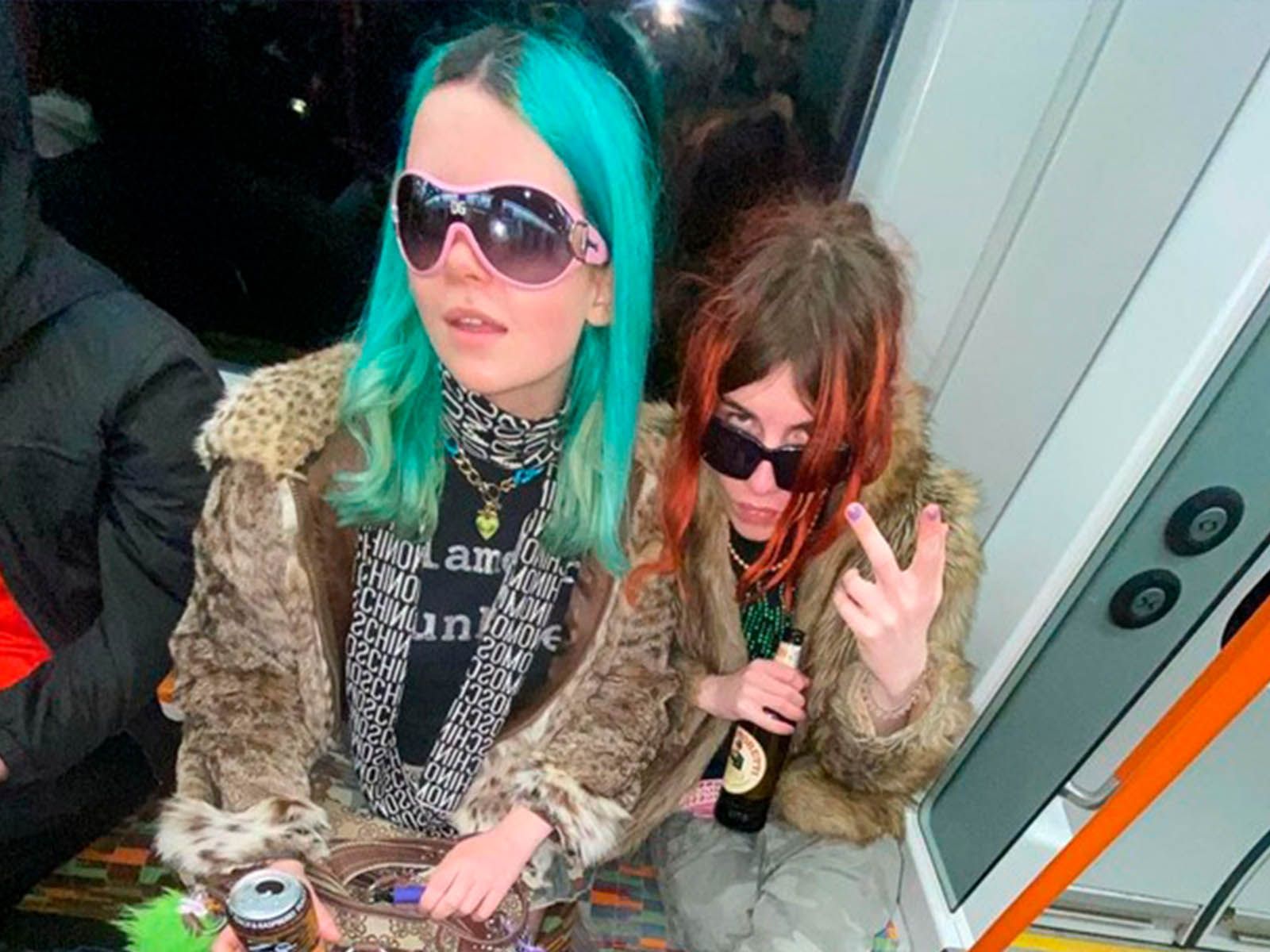 Within the panorama of mass consumption of trends linked to the fashion system, the new generations have something to say. Many of them seem to be stepping outside the dictates of the big brands and corporations to create their own style that recaptures the kind of lifestyle we once loved and hated: a diet of Elf bars, Monster and SoundCloud rap.
Sunglasses with XXL lenses, anthropomorphic plush hats, airbrushed jumpers, camouflage miniskirts, straight and low-waisted jeans and SpongeBob t-shirts or merchandising from some popular city. The new generations are the children of Chief Keef and Trisha Paytas, destined for greatness but sunk in a haze in front of South Park.
Born in the early 2000s, they bring back the kind of fashion that millennials would dismiss: UGGs, COMME des FUCKDOWN hats, Starbucks merchandise and Patrick Star pyjamas. "I've always loved Starbies, shopping and texting guys. It's fun to shrink on purpose because then it's harder to accidentally do it."
"My style is meta-ironic, ketamine chic, Pinterest vibes," says @oatmilkandcodeine. "To tell you the truth, I don't think about it much, but I feel like it's about making what's traditionally seen as ugly attractive." A hodgepodge that draws from Google's first steps, grunge found in thrift shops and cartoon merchandising.
"Anything nasty or fake is always good," says @babydoublecup, "I find stuff at car boot sales and markets, I just enjoy wearing things I find funny. I don't pay much attention to fashion on social media; watching the Tumblr and Coachella era on YouTube probably contributed more to how I dress."
Ver esta publicación en Instagram
"2010 style is just style," says @oatmilkandcodeine, "It feels so wrong to feel nostalgic for that era, but also so right." That fashion trends have accelerated is one of the biggest myths. Andrew Luecke, the author of COOL: Style, Sound, and Subversion, has said "For trends that come back based on nostalgia, there still seems to be a ten-year cycle."