READ IN: Español
KFC Spain is one of the leading brands on Twitter for its memes and trolls of other users. In recent weeks they uploaded an image in which the chain pretended to be IKEA to promote their new restaurant. An unconventional but clever communication action.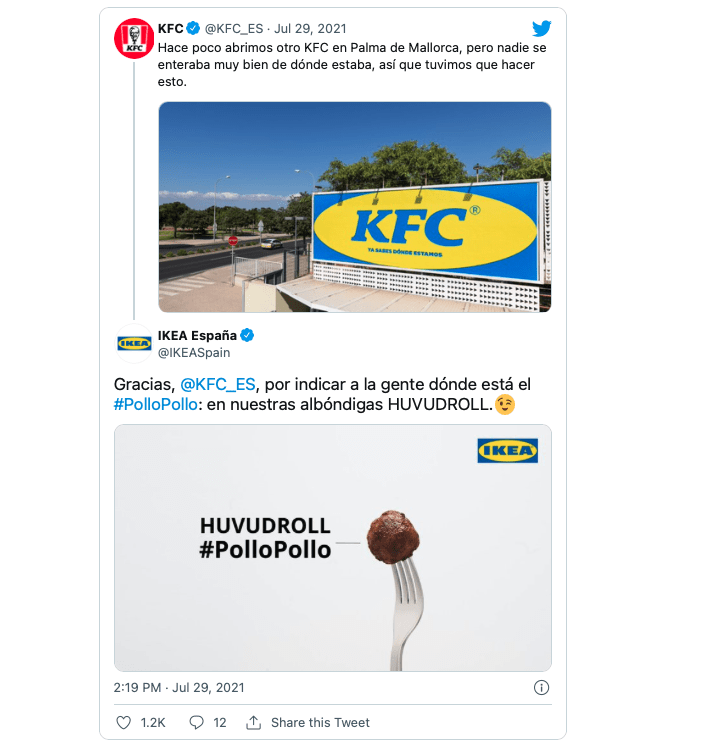 The fast food company KFC, known for its American-style fried chicken, opened a week ago a new location in Mallorca. To make it known, they have used none other than the famous corporate colours and typography of the Swedish chain IKEA.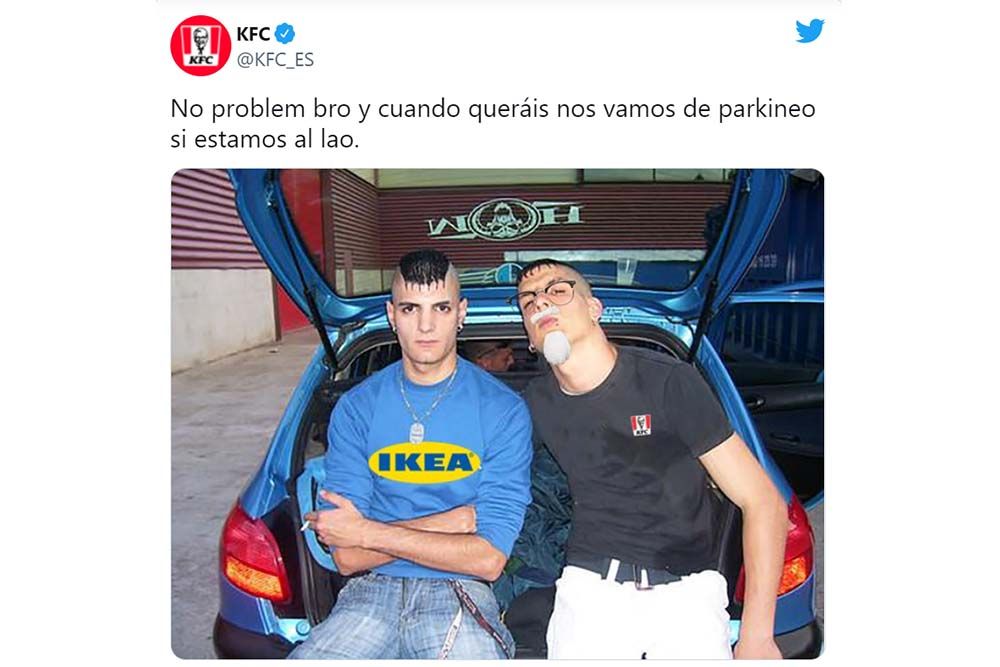 The furniture shop has long been located in the Polígono de Son Malferit and is therefore a strategic point to guide someone to the area. In fact, the area is popularly known as "Where is IKEA". Knowing this reality, the restaurant wanted to do one of its own.
KFC Spain has installed a giant billboard that combines the Scandinavian furniture company's signature blue and yellow colour scheme with the slogan "You know where we are". Of course, it has gone viral on social networks, to the point that IKEA has had to comment on the matter.