READ IN: Español
To upload six thousand new products every day at an average price of five euros, Shein "takes inspiration" from other designers. In this case, the latest victim of the fast fashion mogul's plagiarism is Rick Owens.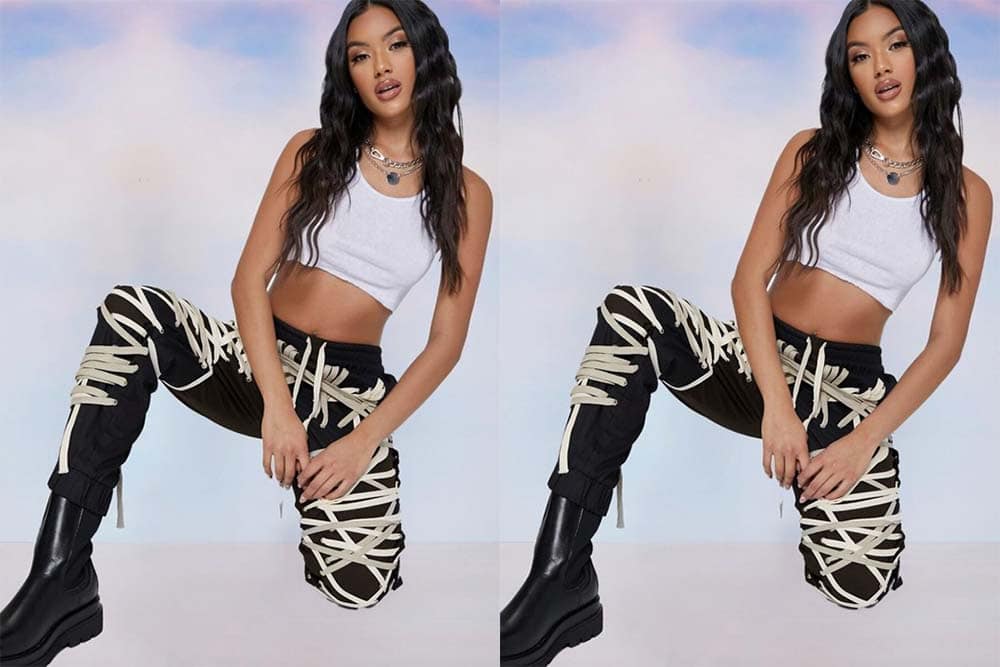 After stealing silhouettes from countless independent designers, underpaying its workers and setting its own policy, the fast fashion giant is now targeting high fashion. Specifically with designer Rick Owens, who has become the latest victim of the company's scam.
Originally spotted by Matei Olteanu, and expanded upon by High Fashion Talk on Instagram, Shein has uploaded a pair of sweatpants, adorned with criss-cross and latticed laces, which is a near-identical copy of Rick Owens' Mega Lace pieces. The Shein trousers are priced at €23, while the Rick Owens trousers cost €1,550.