READ IN: Español
Nearly 4,000 Volkswagen Group cars, Lamborghinis, Porsches, Bentleys and Audis, have sunk in the Atlantic Ocean some 220 miles off the Azores along with the ship carrying them. If you want one, go for it.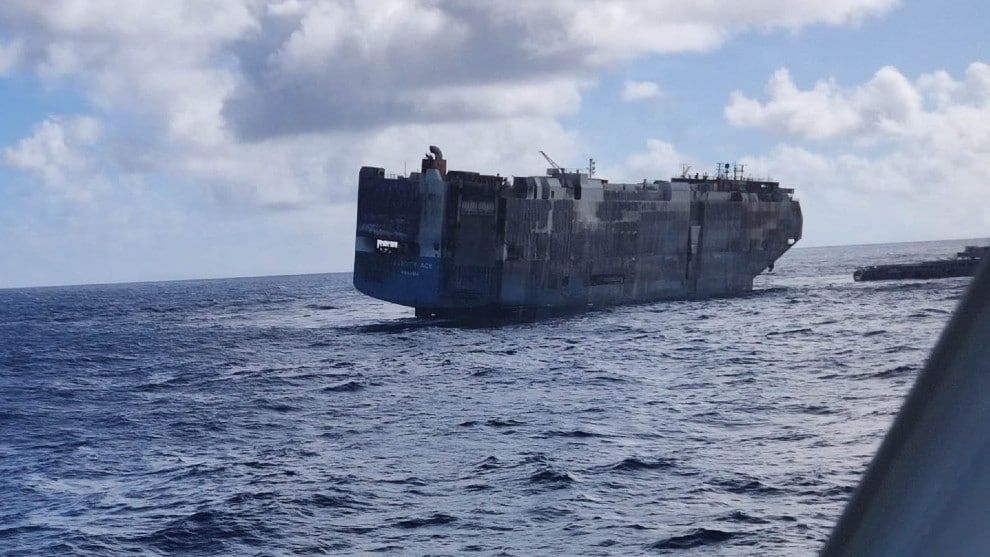 Nearly 4,000 of the vehicles the ship was carrying, more than 25 % of which were Porsche vehicles, were lost in the Atlantic Ocean off the Azores. However, the 22 crew members were safely rescued by the Portuguese navy and air force.
The fire broke out on 16 February while the ship was transporting the vehicles from Germany to the US. Although the cause is unknown, Captain Joao Mendes Cabeccas of the port of Hortas says the lithium-ion batteries of the electric vehicles caught fire on the ship.
Last Friday, a salvage team boarded the ship and said "the smoke coming from the ship has now stopped and is not visible". The boat was towed away when it sank, but the salvage team remains in the area to monitor the situation or, who knows, to rescue a Porsche. 
Now… Why don't you take a look at the Rolling Loud 2022 poster?