READ IN: Español
Melodic pop queen Lana Del Rey takes steps to reduce the possibility of her unreleased tracks being released after her death.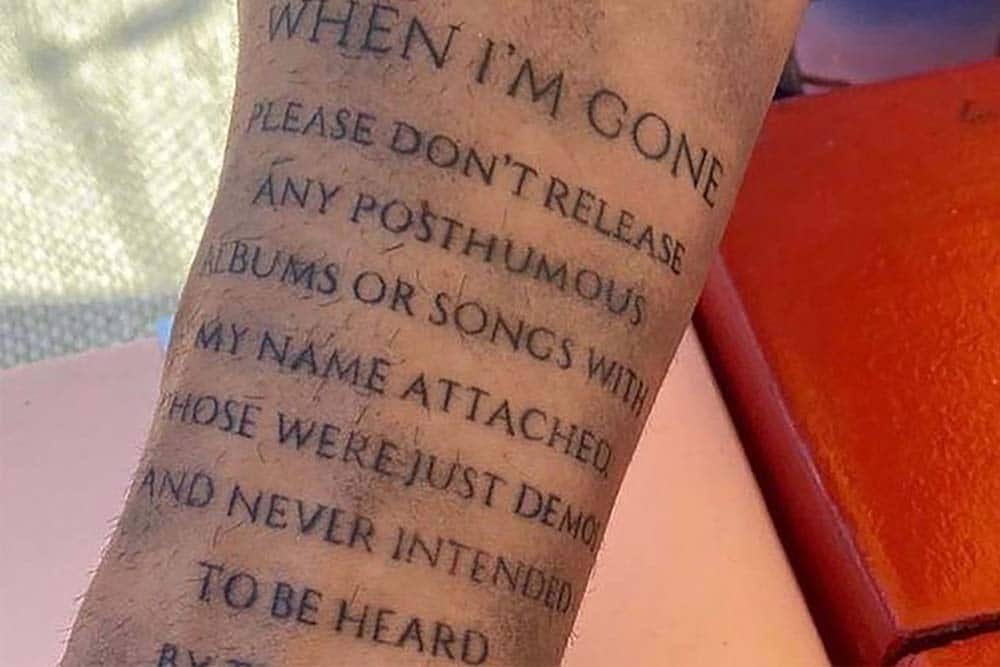 The Chemtrails Over the Country Club artist posted an image on Instagram with Anderson Paak's new tattoo that read: "When I'm gone, don't release any posthumous albums or songs with my name on them". The singer revealed that in her will she shared the same idea as the rapper.
The text of the tattoo continued: "Those were just demonstrations and were never intended to be heard by the public". That said, after sharing it, Lana del Rey captioned the image: "It's in my will, it's also in her tattoo".
Although she didn't elaborate further, it may have something to do with the recent surge in posthumous releases from artists such as Lil Peep and Juice WRLD. This surge in releases has opened up a debate about the possible exploitation of an artist's legacy.