READ IN: Español
NIGO's eagerly awaited debut show as creative director of KENZO FW22 left a front row that only happens at Paris Fashion Week. And while it was hard to take your eyes off the French brand's new collection, his attendees, including his friend and singer Pharell Williams, didn't go unnoticed with his new customisable Tiffany & Co. glasses.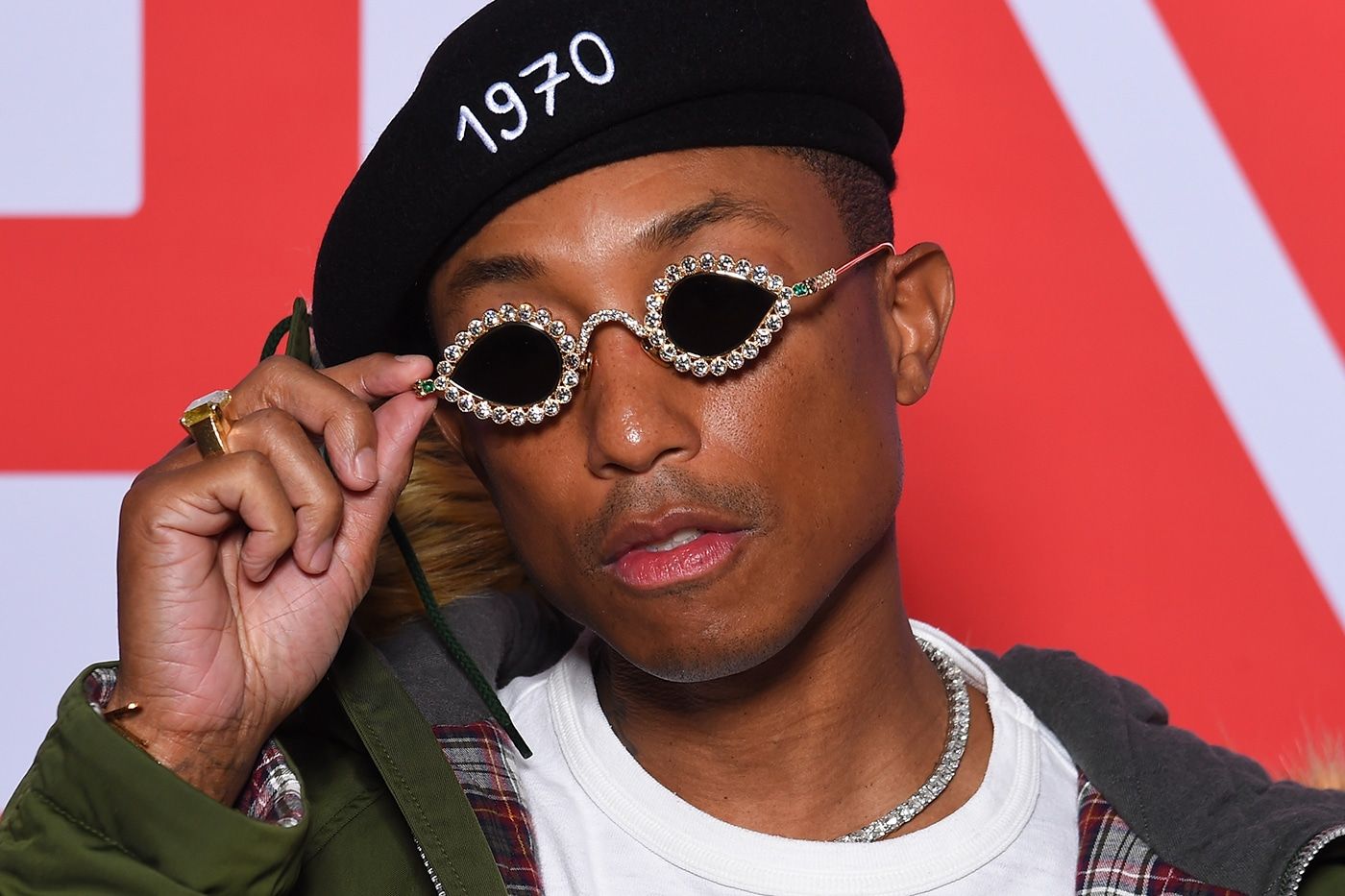 Multidisciplinary creative Pharell Williams stood out at the KENZO FW22 runway show as he wore diamond and emerald-encrusted almond-shaped sunglasses, announcing his upcoming collaboration with Tiffany & Co. While we were captivated by the silhouette at the time, when the jewellery brand took to Instagram to share their joint creation with the singer, many pointed out a reasonable resemblance to an archival Mughal piece.
"Tiffany and I are engaged," the musician said hinting at an upcoming collaboration with the brand. "I can't unveil everything right now. I don't want to go into too many details, okay, because we're here today to celebrate my brother Nigo." The bespoke sunglasses caused quite a stir, as comments on the post included statements such as, "I think @tiffanyandco made a mistake by not referencing the pair that so many of us saw last year," jewellery expert Annabel Davidson expounded.
The pairs of Mughal spectacles, which date back to the 17th century, were auctioned last year by Sotheby's and belong to the Mughal royalty who ruled the Indian subcontinent. These teardrop-shaped spectacles were cut from a 200-carat diamond found in Golconda, a region in the present-day Indian states of Talangana and Andhra Pradesh. They were created to help the wearer attain enlightenment and turn away from evil.
According to Sotheby's president Edward Gibbs, gemstones were prized for having spiritual associations: diamonds were associated with "celestial light" and brilliant stones with "vehicles for astral forces". And being green, in particular, was linked to paradise, salvation and eternal life in Islam, the religion practised by the Mughal rulers. And you, do you see the resemblance between these two models?
Now… Why don't you take a look at the latest Sankuanz AW22 collection?