READ IN: Español
We have heard on more than one occasion of accusations about plagiarism in the world of fashion. Some high name designers have been questioned about the originality of their creations, also, in the opposite case, are the artists themselves who point the finger to low cost brands of copy of their products.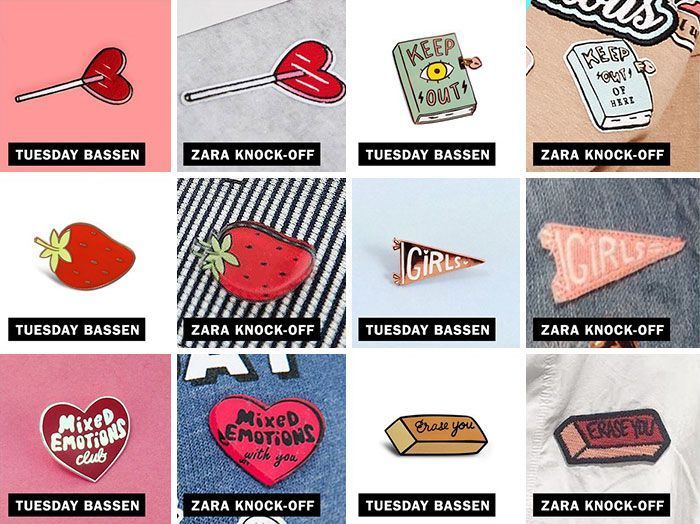 A little over two years ago, the emblematic brand of Spanish giant Inditex was accused of using without permission the designs of an illustrator from the American magazine "The New Yorker", Tuesday Bassen, who had previously worked for Nike and Adidas. Zara, in response to Bassen's public complaints, admitted that the drawings were acquired through suppliers and, added, "The Inditex group has the utmost respect for the individual creativity of all artists and designers and takes very seriously any issue related to intellectual property". Even so, this has not been the only scandal of plagiarism by the textile company.
At the end of 2018, Marc Jacobs was also accused of plagiarism by the grunge music group, Nirvana. The American ensemble filed a lawsuit claiming that the American couturier used the mythical Nirvana logo of the smiling face on some of his garments without his consent. The designer's legal team argued that he reused the illustration to pay tribute to the SS93 "Bootleg Redux Grunge" collection that led to Marc Jacobs' dismissal as creative director of Perry Ellis.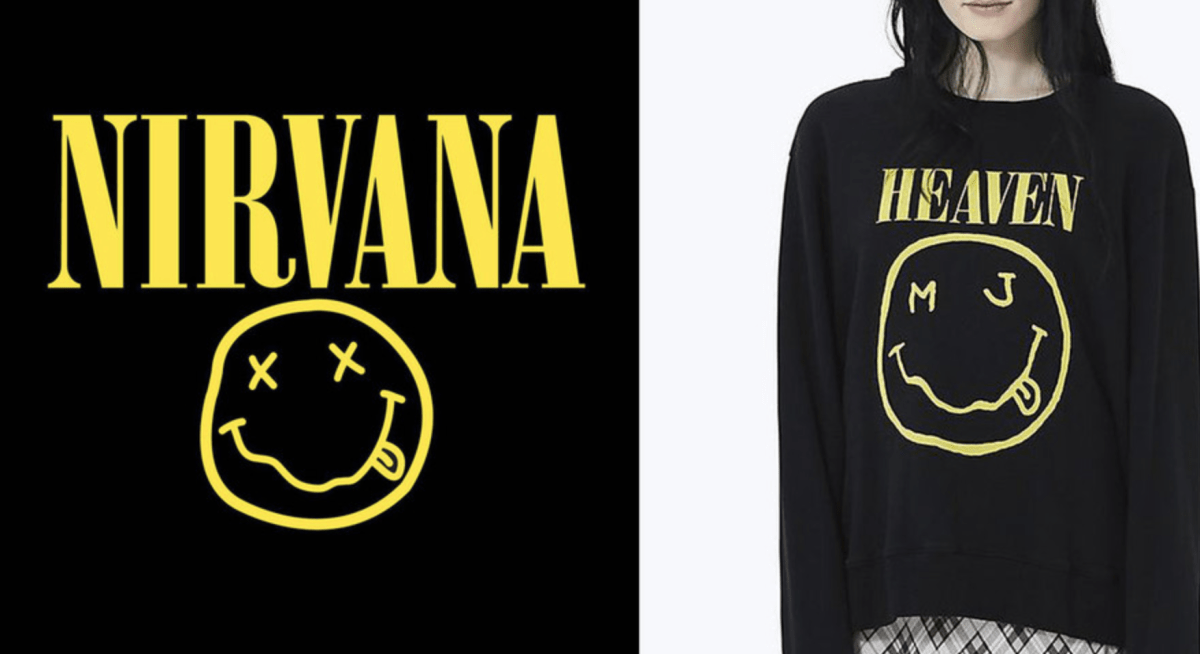 The comparisons are hateful, but the illustration Jacobs uses is more than similar to Nirvana's, except that the icon's eyes were replaced by an M and a J. On the other hand, the font that heads it is the same, but on the t-shirts and sweatshirts of the fashion firm you can read "Heaven", instead of "Nirvana".
According to Pitchfork, Jacobs' lawyers deny any similarity between the two graphics (though obvious) and rely on statements by Courtney Love and Frances Bean Cobain, who supported the collection at the time of launch. Love was invited to perform at the launch party in Los Angeles and commented on the t-shirt: "Nice image! It looks a little familiar. It's incredible!".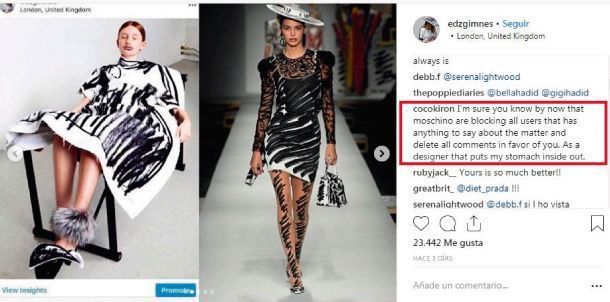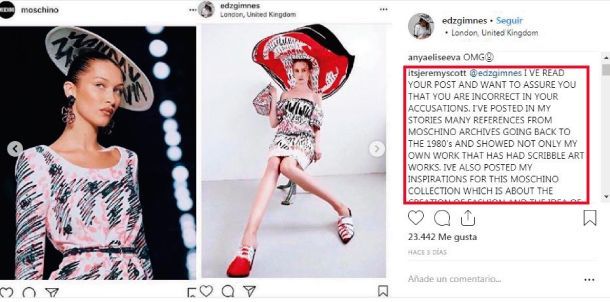 Finally, and the most recent to date, has been the scandal of the Italian fashion house, Moschino, accused of plagiarizing an emerging British designer, Edda Gimmes.
A sum and continues that has no end because thanks to the social media and internet, the line between copy and inspiration is becoming much thinner.