READ IN: Español
Since Marine Serre launched in 2020 to present her SS21 collection in a spectacular short film, "Amor Fati", the French actress has been bitten by the independent filmmaking bug. Her new offering "Ostal 24" was screened yesterday on a grand scale at Les Jardins d'Olympe in Paris during their fashion week. The lucky attendees had the pleasure of exploring a new world constructed by the designer through her most upcycling offering to date.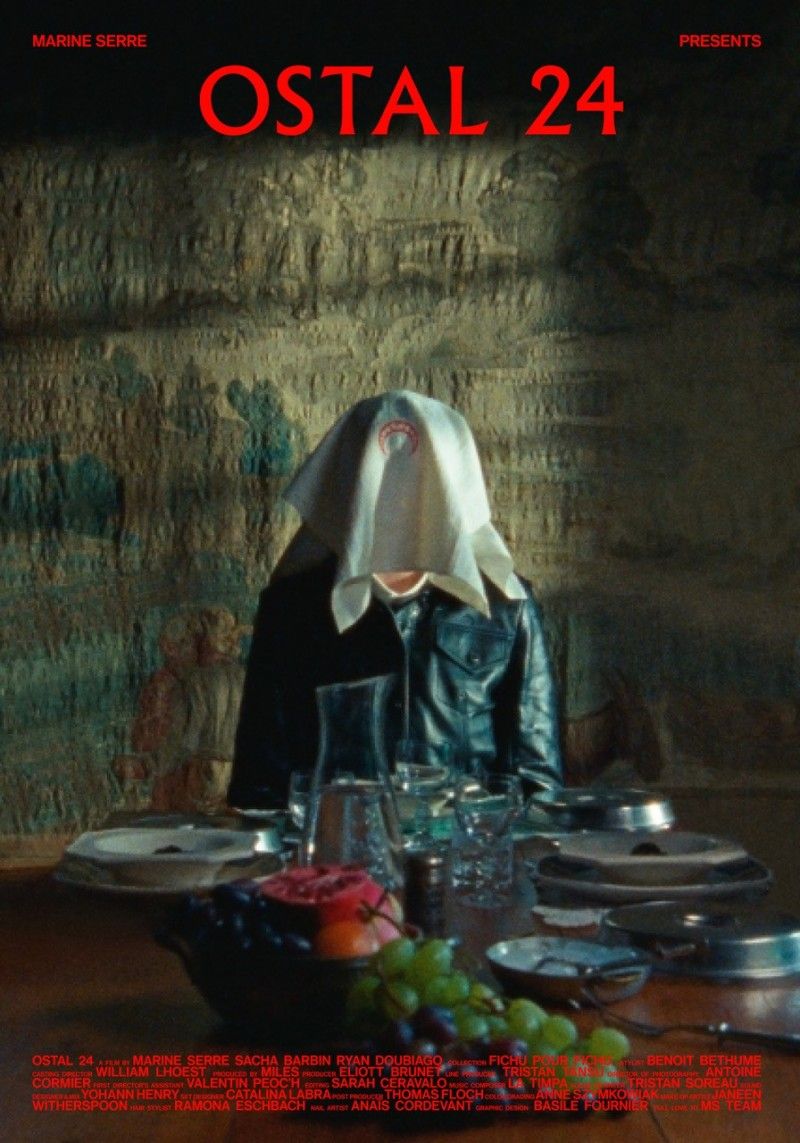 Marine Serre once again entrusts Sacha Barbin and Ryan Doubiaho to bring her creations to life with a 13-second clip where our five senses are trapped in a chain of disturbing and hypnotising images. An audiovisual project on a par with Stanley Kunbrik and his Overlook Hotel. "Ostal 24" takes us to a western kibbutz surrounded by nature where the land and the means of production are jointly owned. A self-sufficient and environmentally friendly world.
A commune with certain sectarian overtones by Marine Serre. An unequivocal identification of its inverted waning moon. Beyond this audiovisual imaginary, the designer opens up even more to the sustainability of the sector. The collection is made of 90% recycled and reused garments, in order to minimise the impact of fashion on the planet.
"I want people to feel the beauty and simplicity of being together and finding joy in cooking, eating, dancing, doing yoga and at the same time recognising that every day we make choices that have an impact… Fashion is more than draping fabrics and making a profit; it can be a place where we are free to take meaningful action," said Marine Serre.
"Ostal 24" features 45% recycled yarns and 45% regenerated materials. The French woman becomes the queen of upcycling by transforming plush into jackets, skirts and boots. Kitchen towels are given a new life as lightweight coats. Denim and patchwork leather are now essential in her designs. Crochet is given a special role, bringing a rural and traditional feel to the new collection, a feeling of the traditional. Despite the passage of time represented in the short film, there is a timelessness of the garments that make up the past, the present and the future of the circular life of the fabrics; very sharp Serre.
If you want to see the full presentation of Marine Serre SS22 be sure to take a look below or on their official website.