READ IN: Español
With all the natural forces against the show, it looked like the French house had planned it according to the theme around their Paris presentation for SS20. A rainy and very windy evening didn't stop them from delivering their message.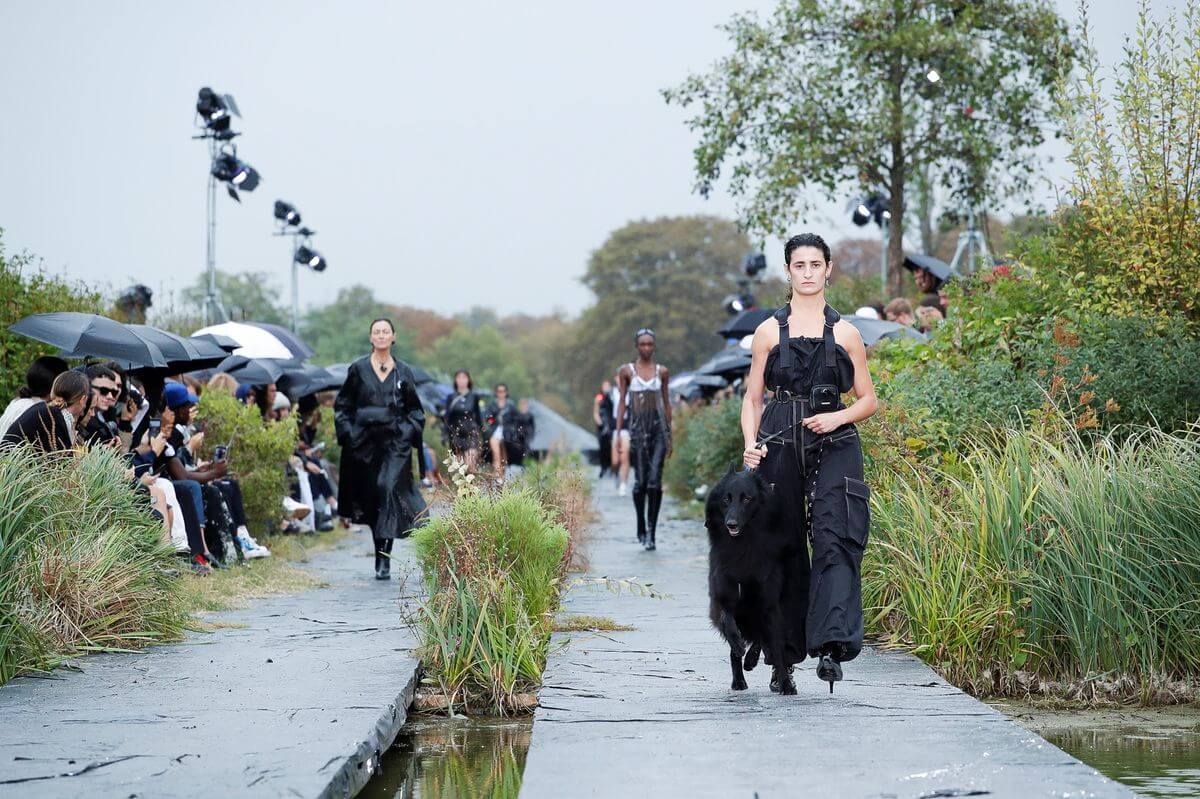 After their successful SS19 campaign, where at least 50% of the materials were recycled and reused in this collection, the one shown in PFW had the same speech and concern about climate change, displaying an environmental post-apocalyptic scenario, with a prevailing neutral palette and the utilitary inspired pieces took the stage by storm. Never so literal.
Under the name of "Marine Noire" (Black Tide), the theme was pretty clear. An almost all black range of creations predicted the catastrophic vibes that Mother Nature and Serre herself – being strong in her statement as a young designer worried by the Earth's future – displayed.
The crescent moon logo of the French firm was very present in some of the designs, covering those pieces. The transition of the runway clashed with the evolution of the weather conditions, going from the first part of the collection with all dark tactical garments, to knitted white designs and then floral printed pleated dresses, bloomer pants and sheer bodies. Sun finally raised.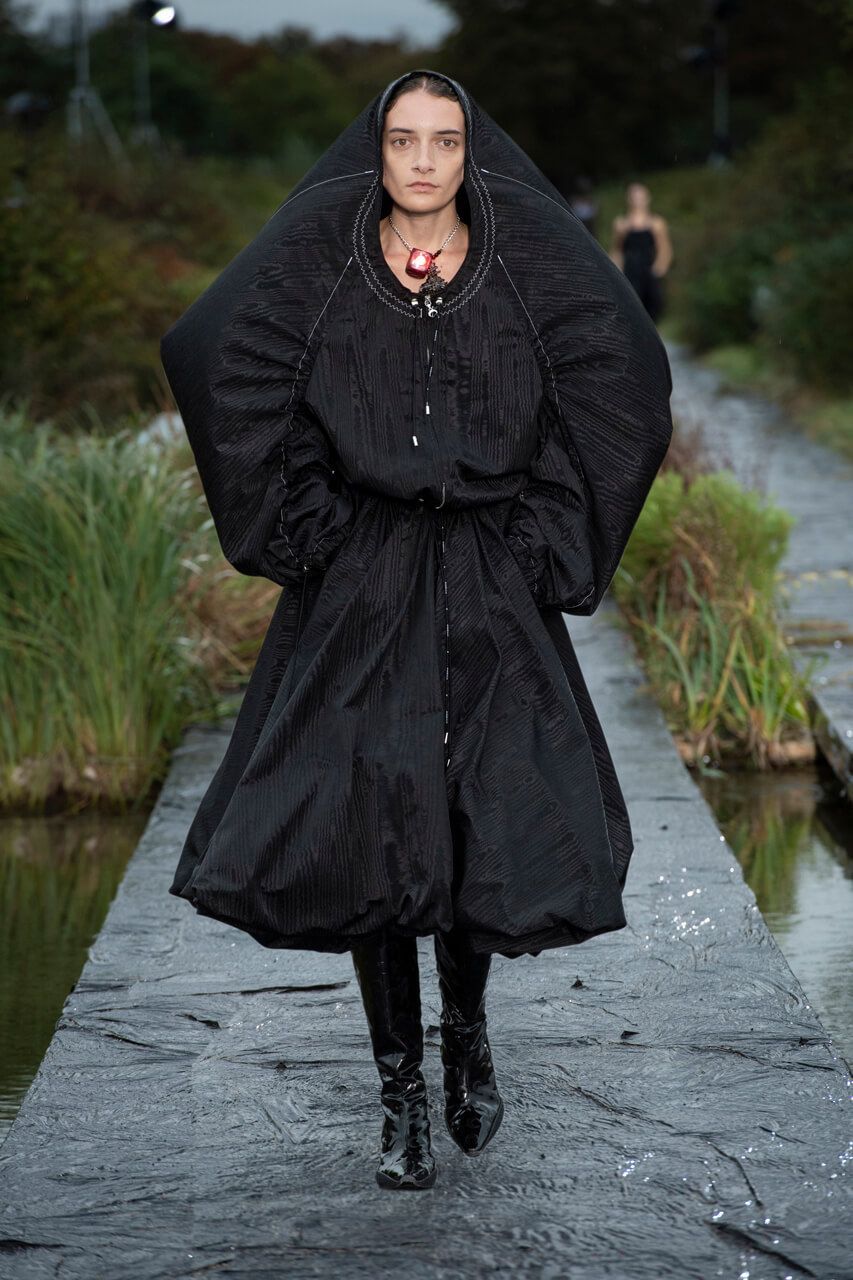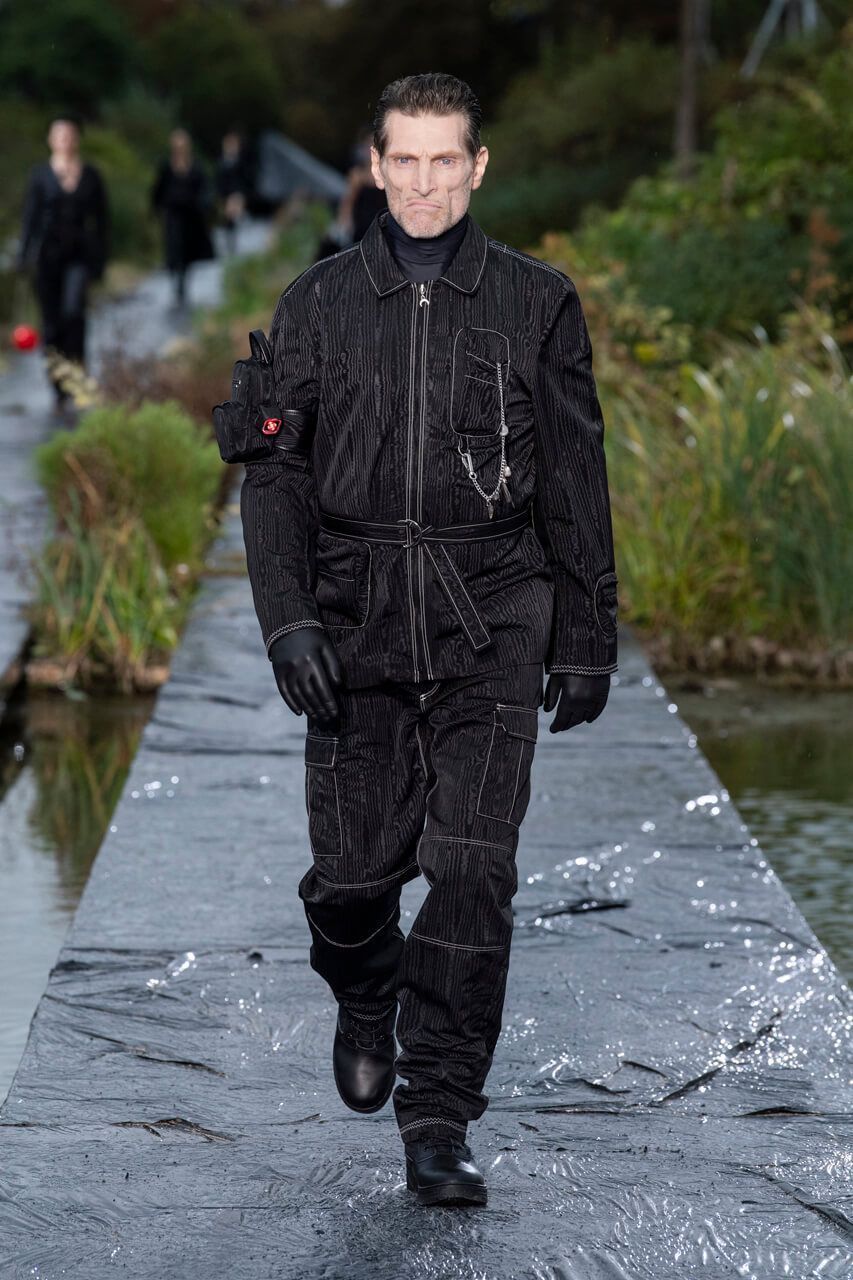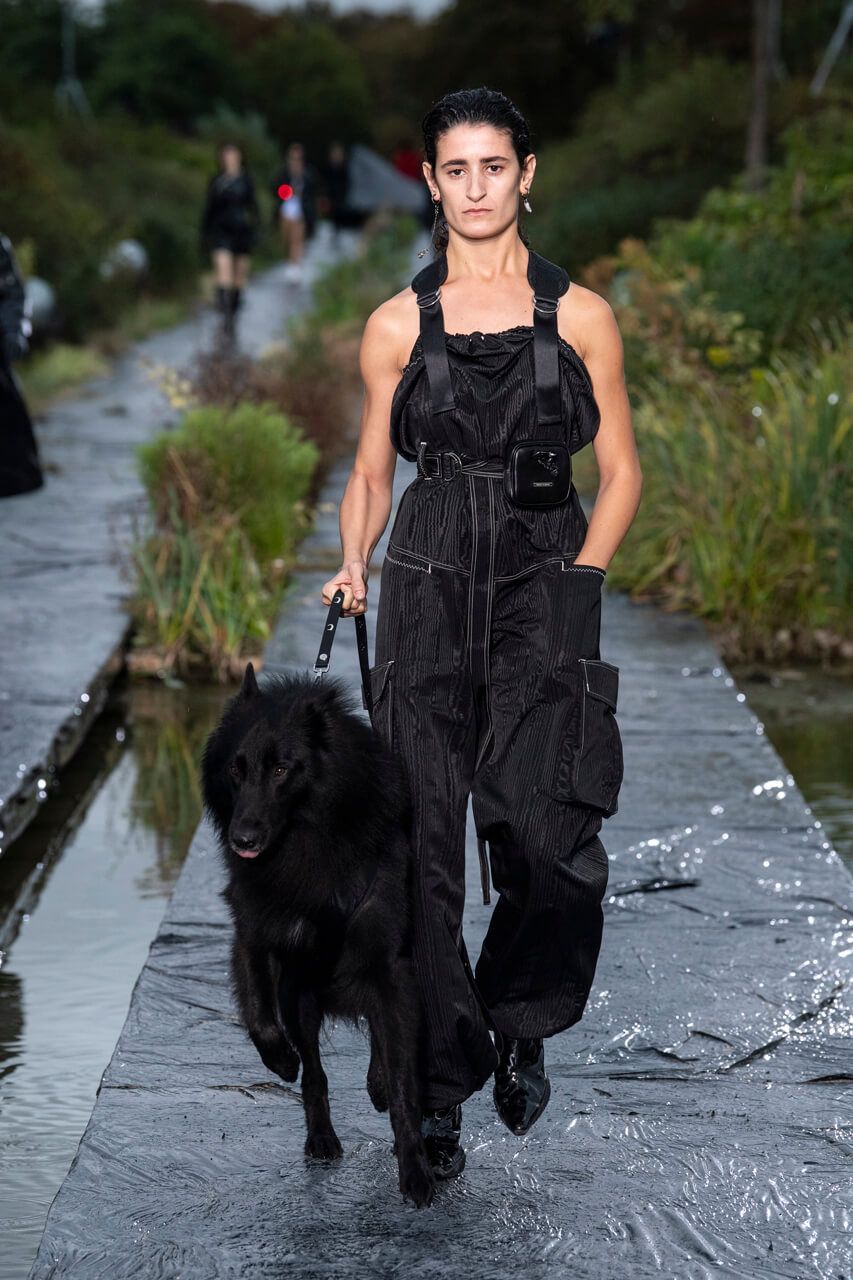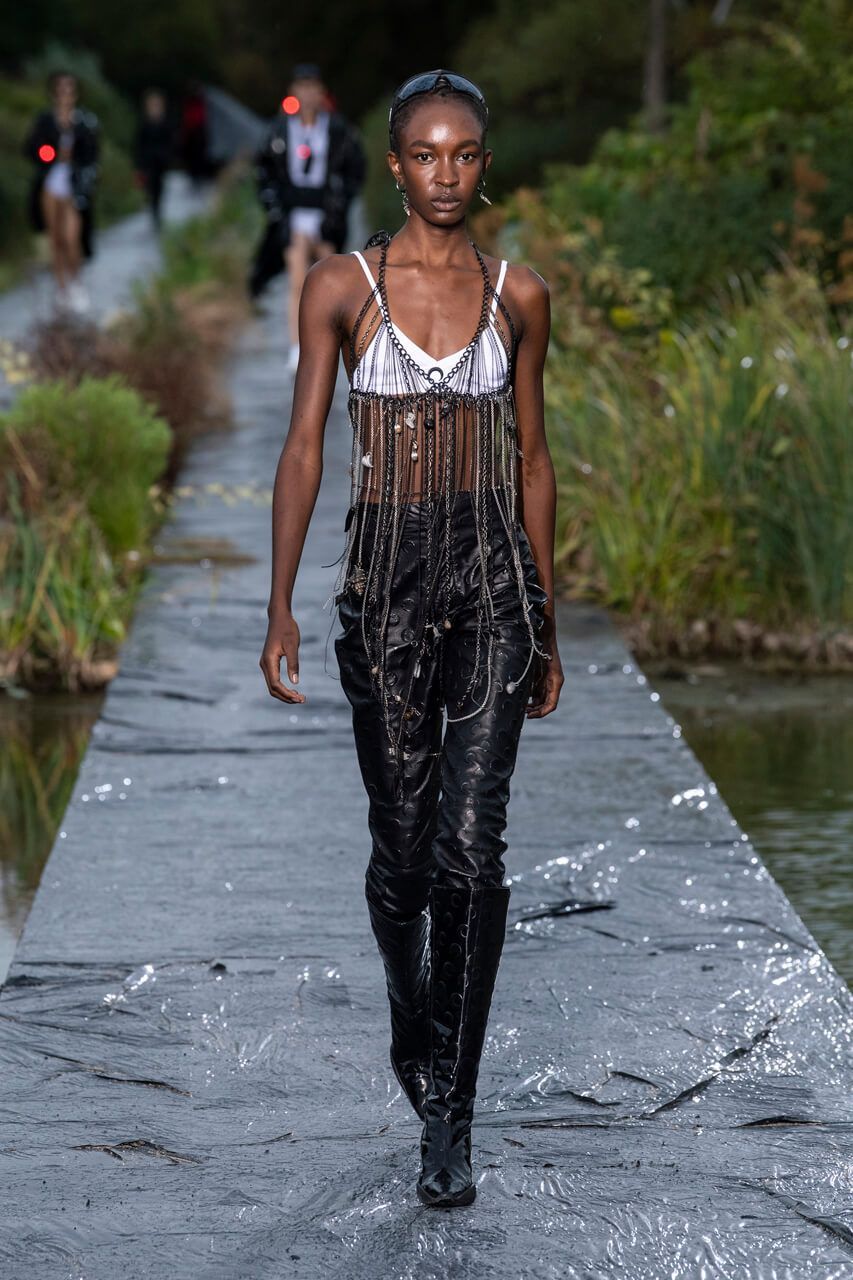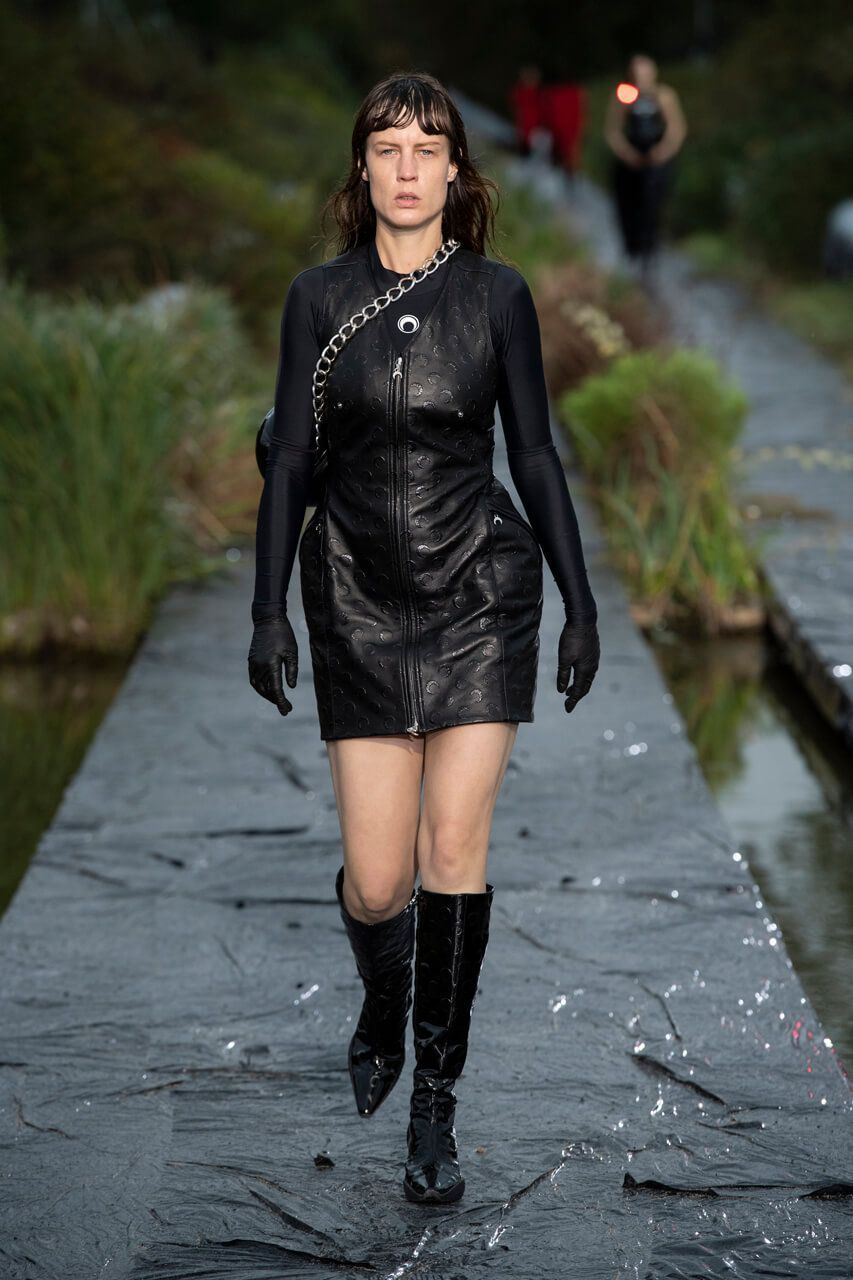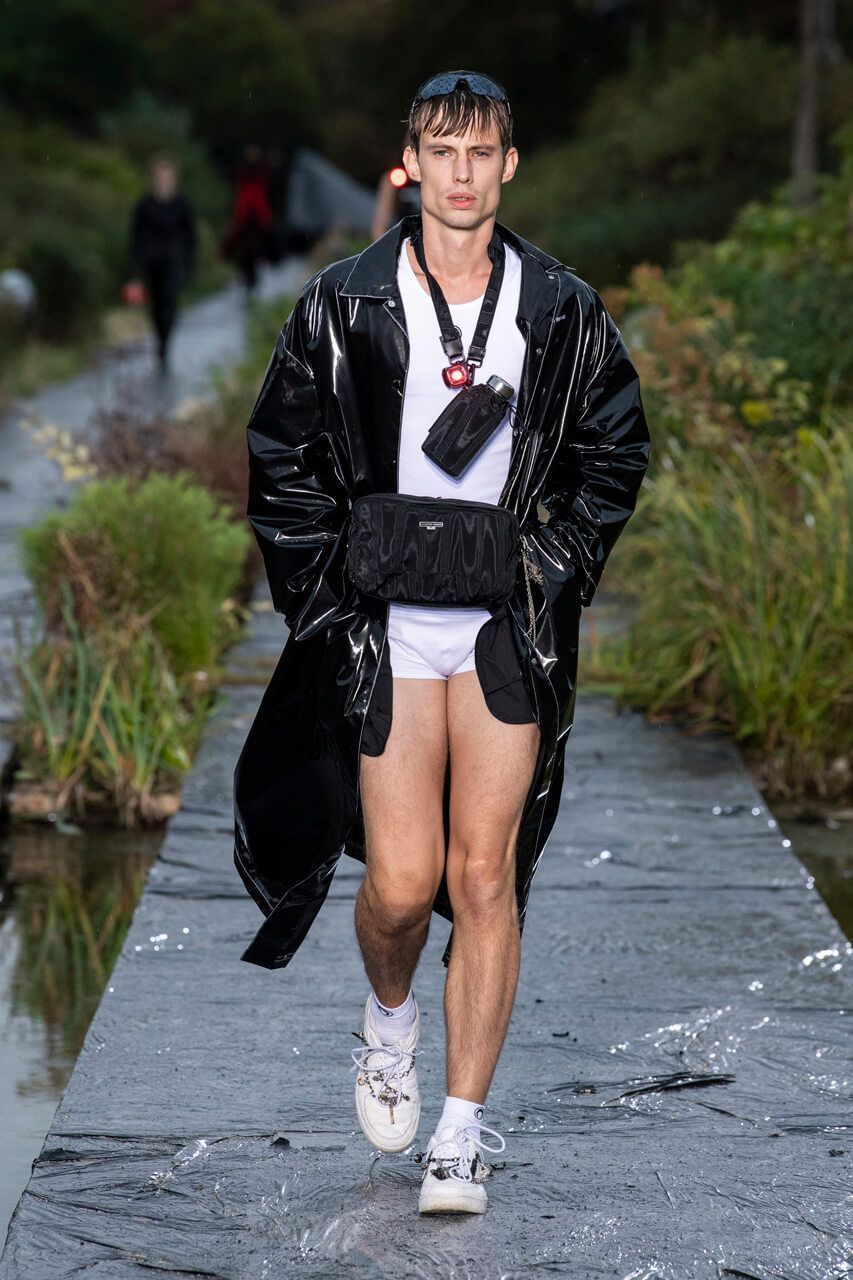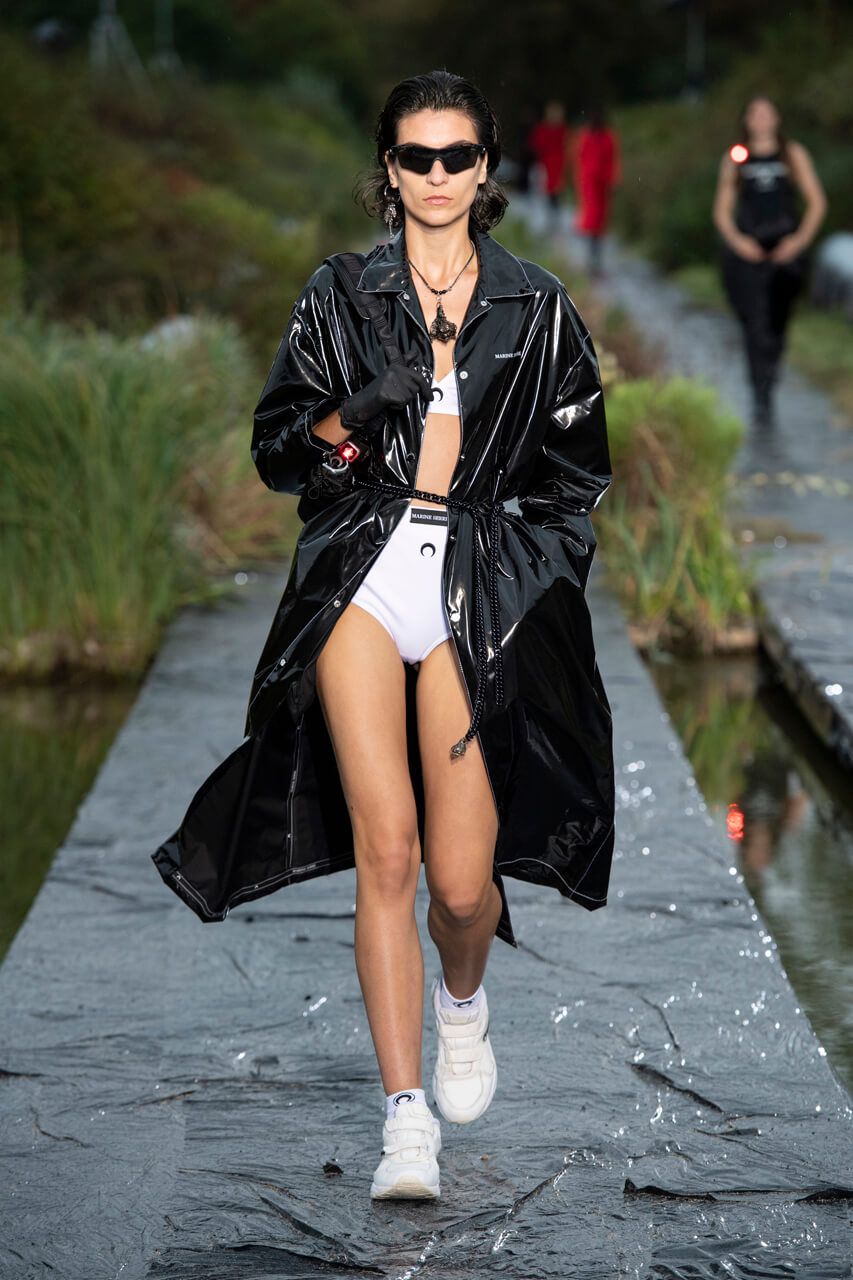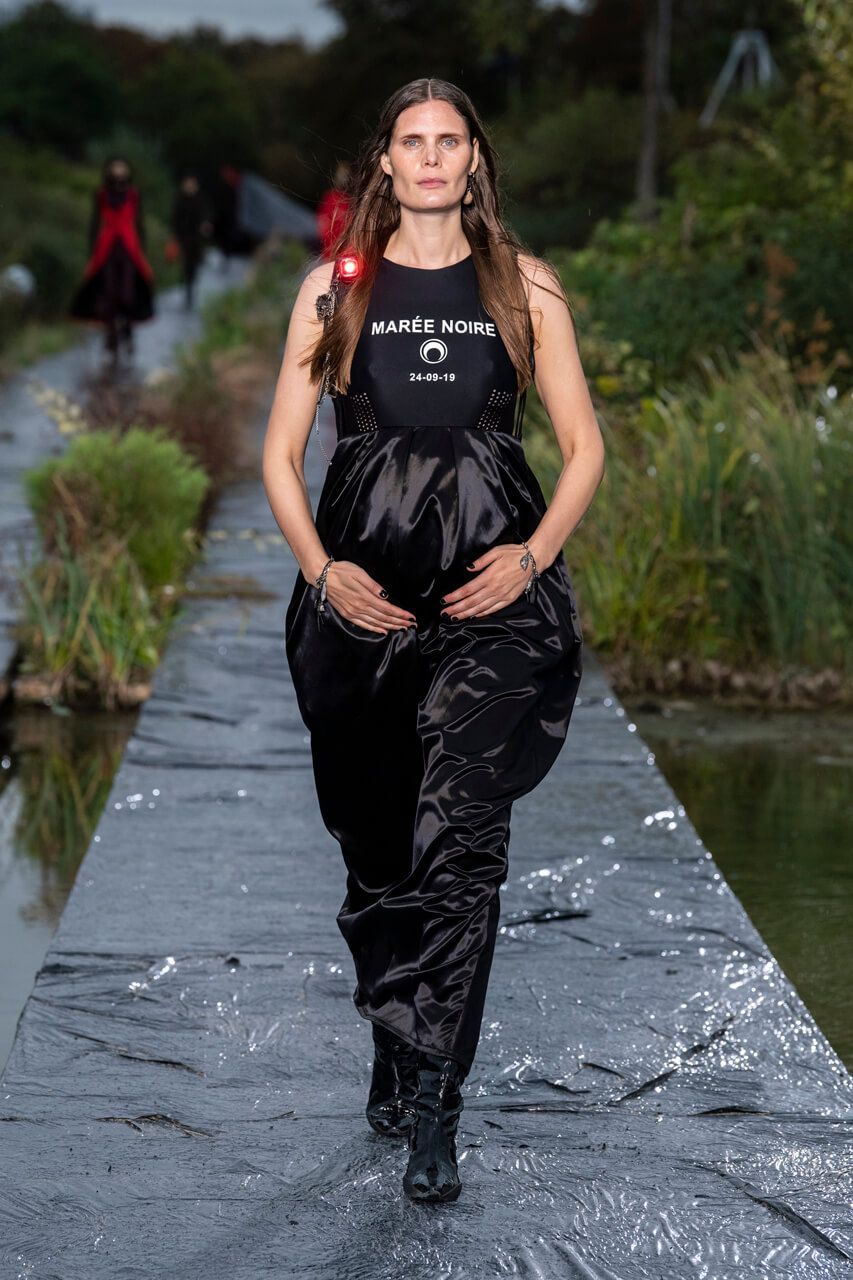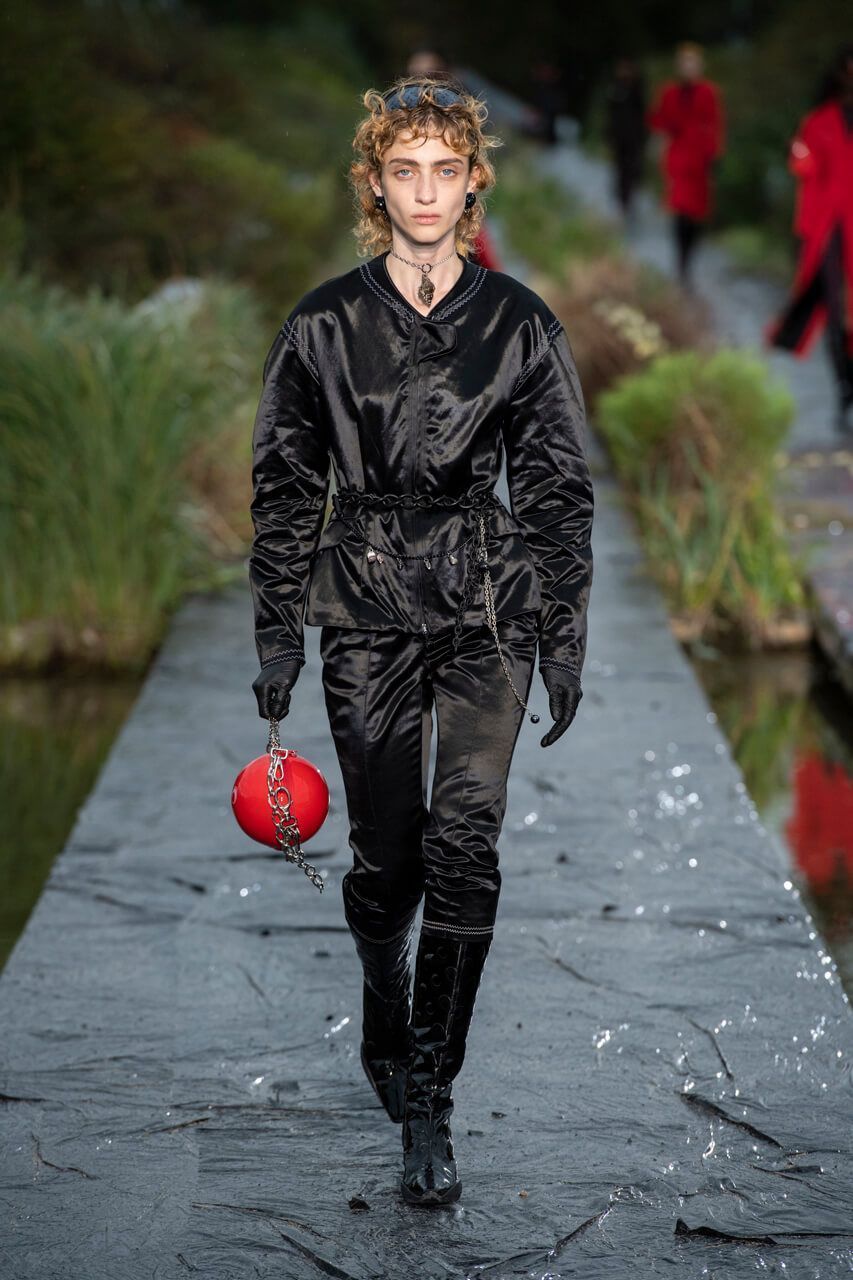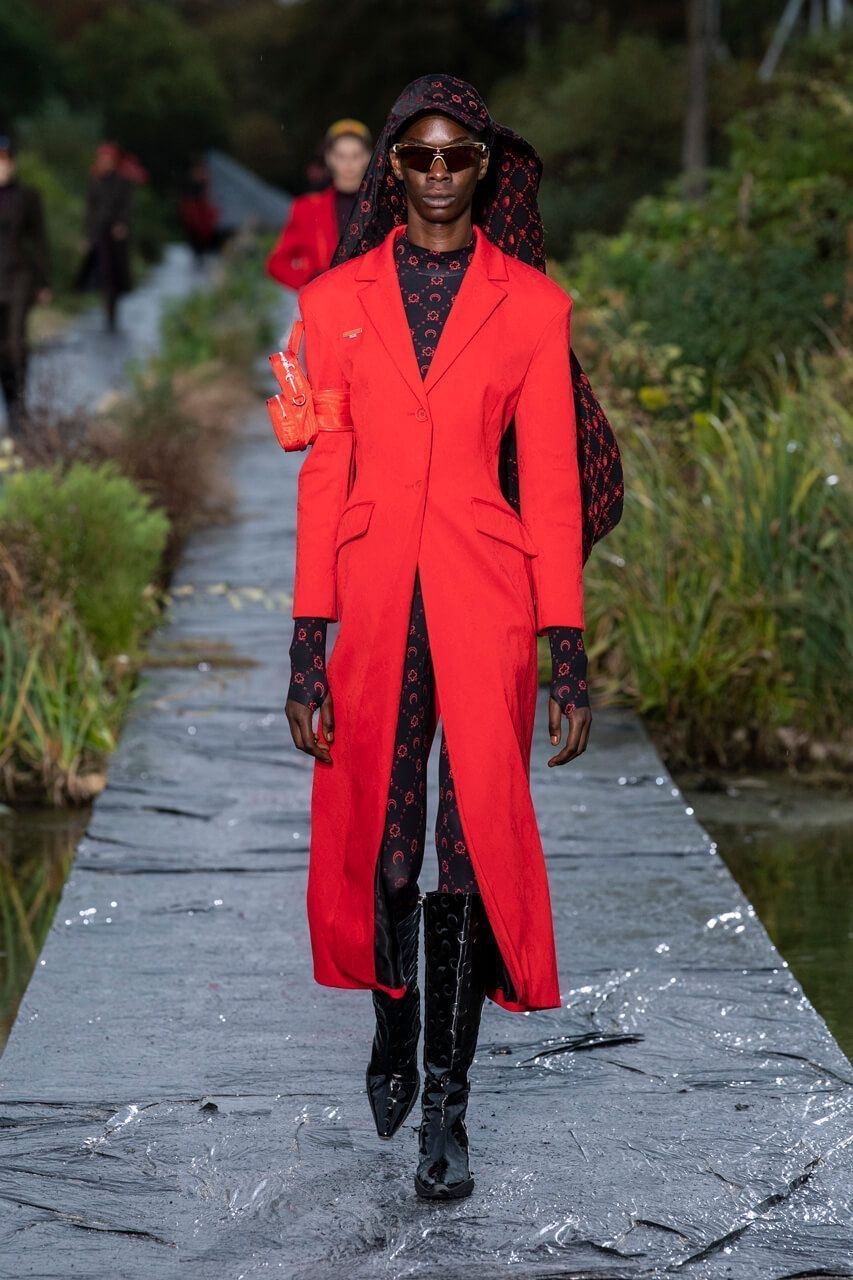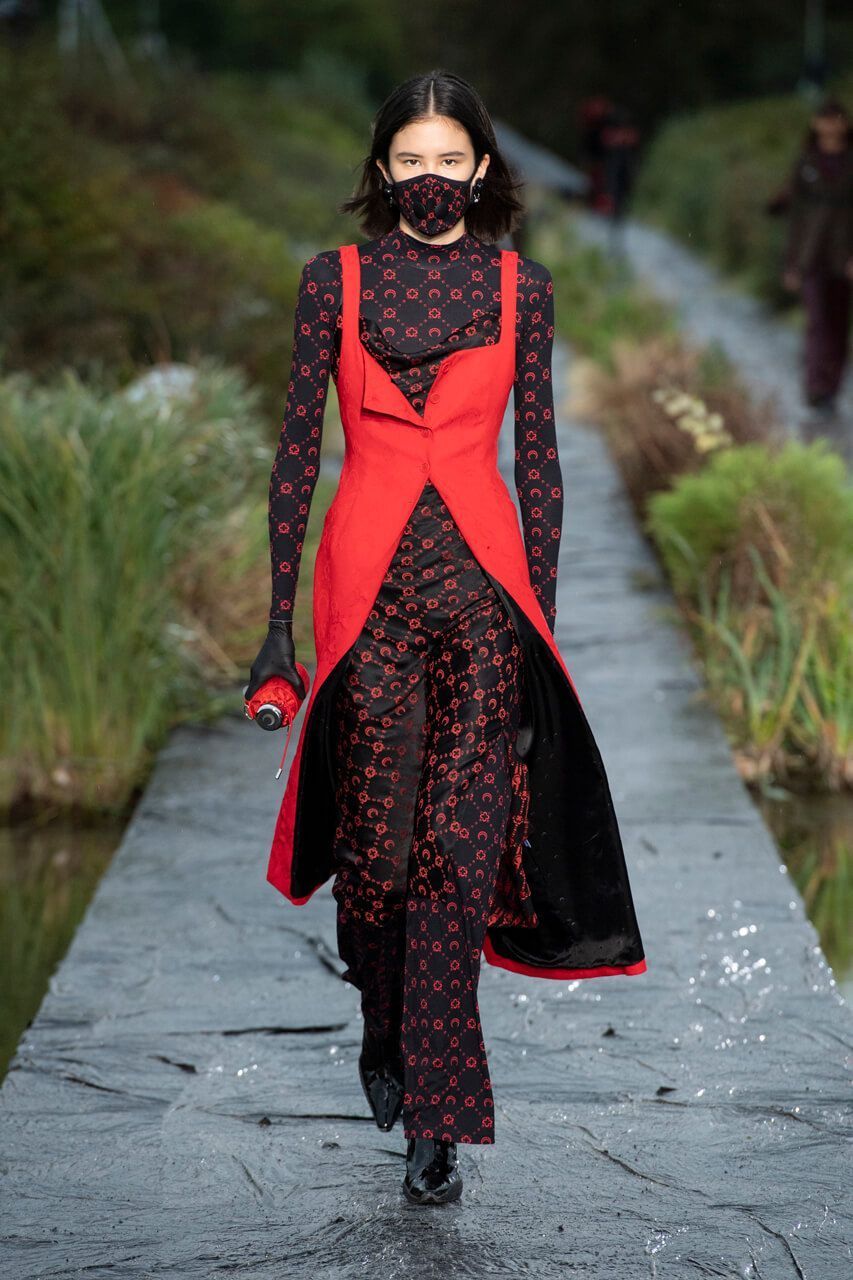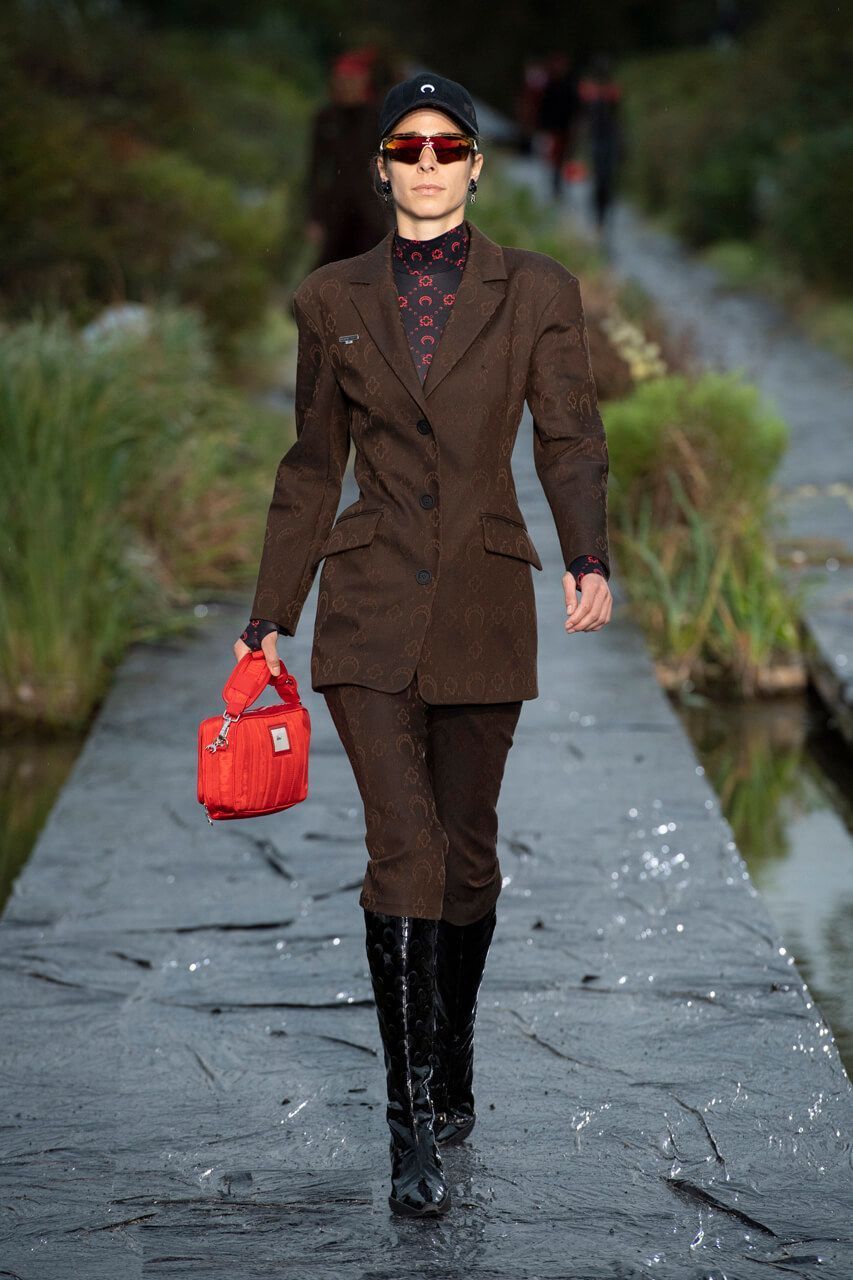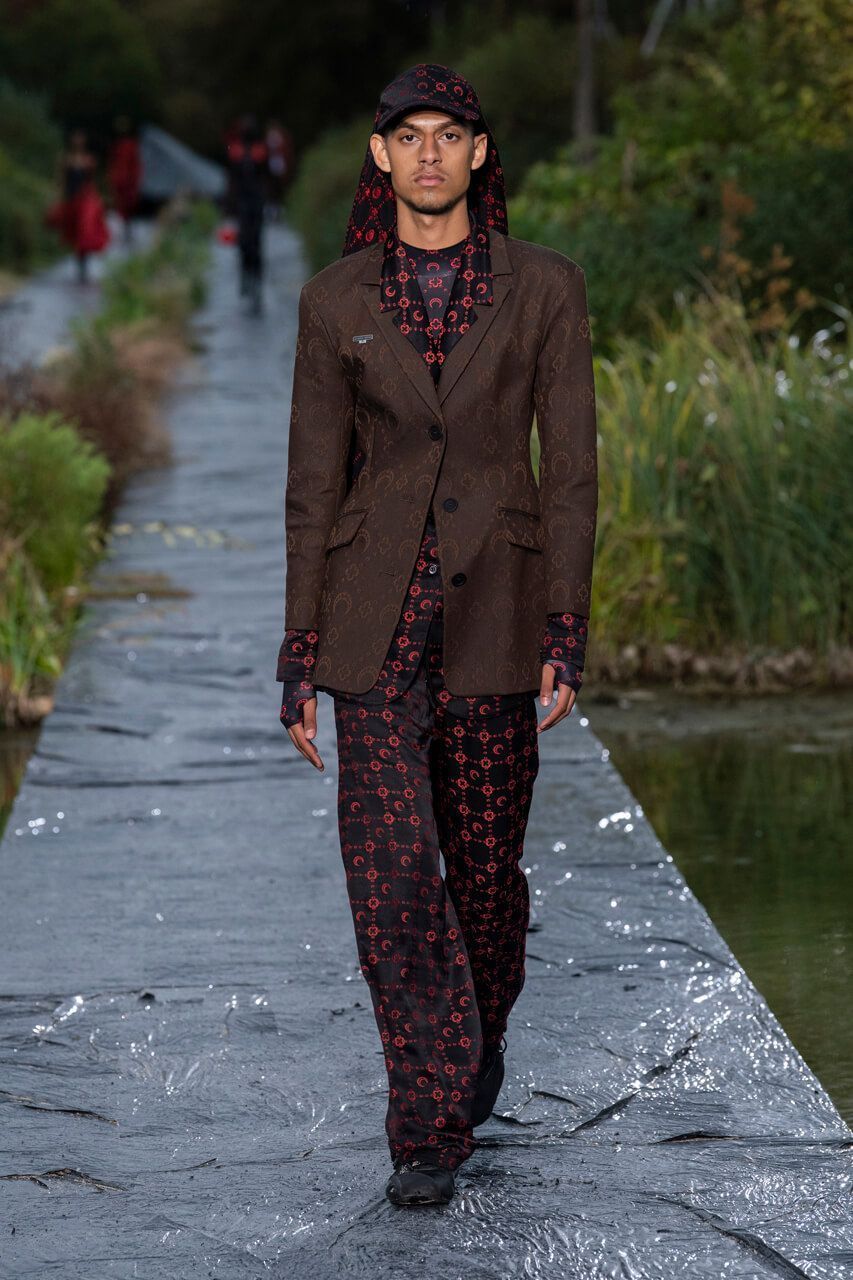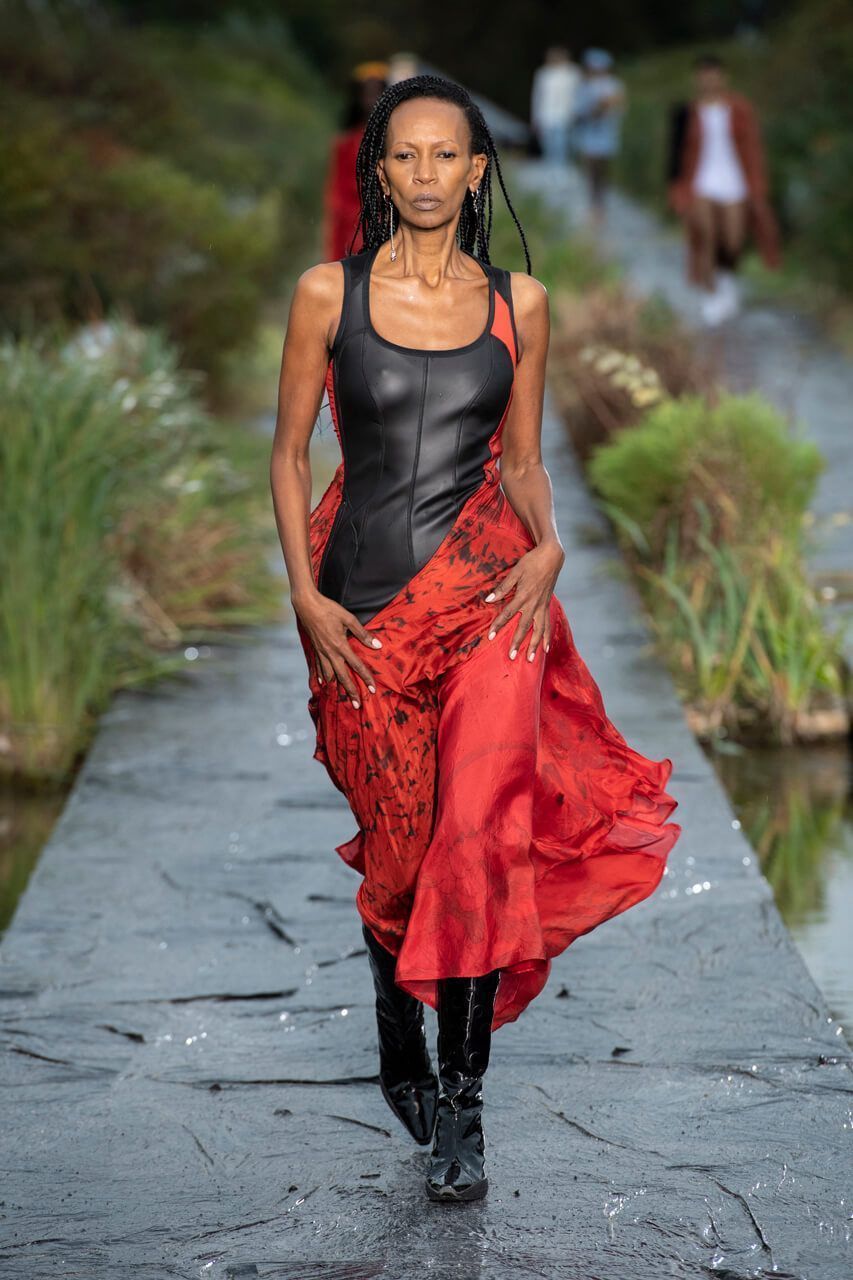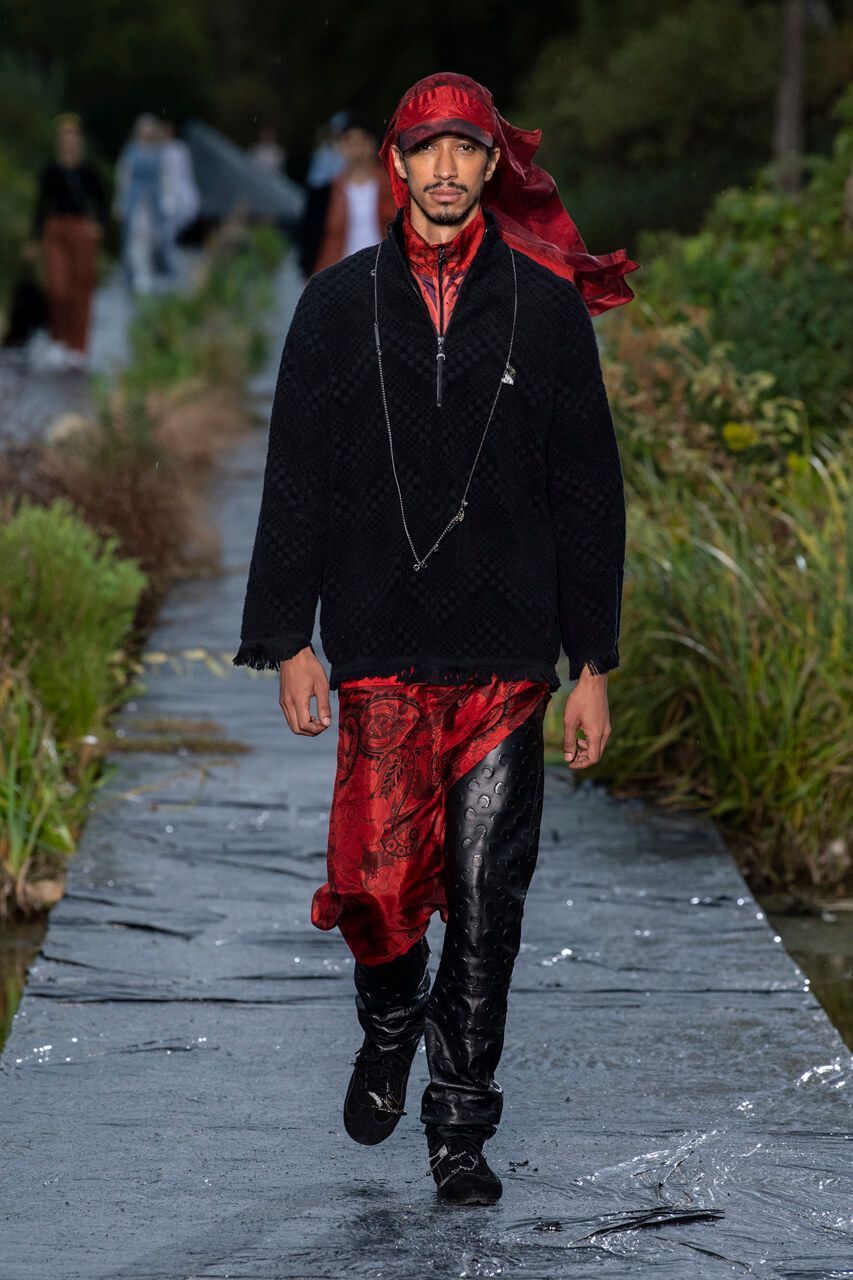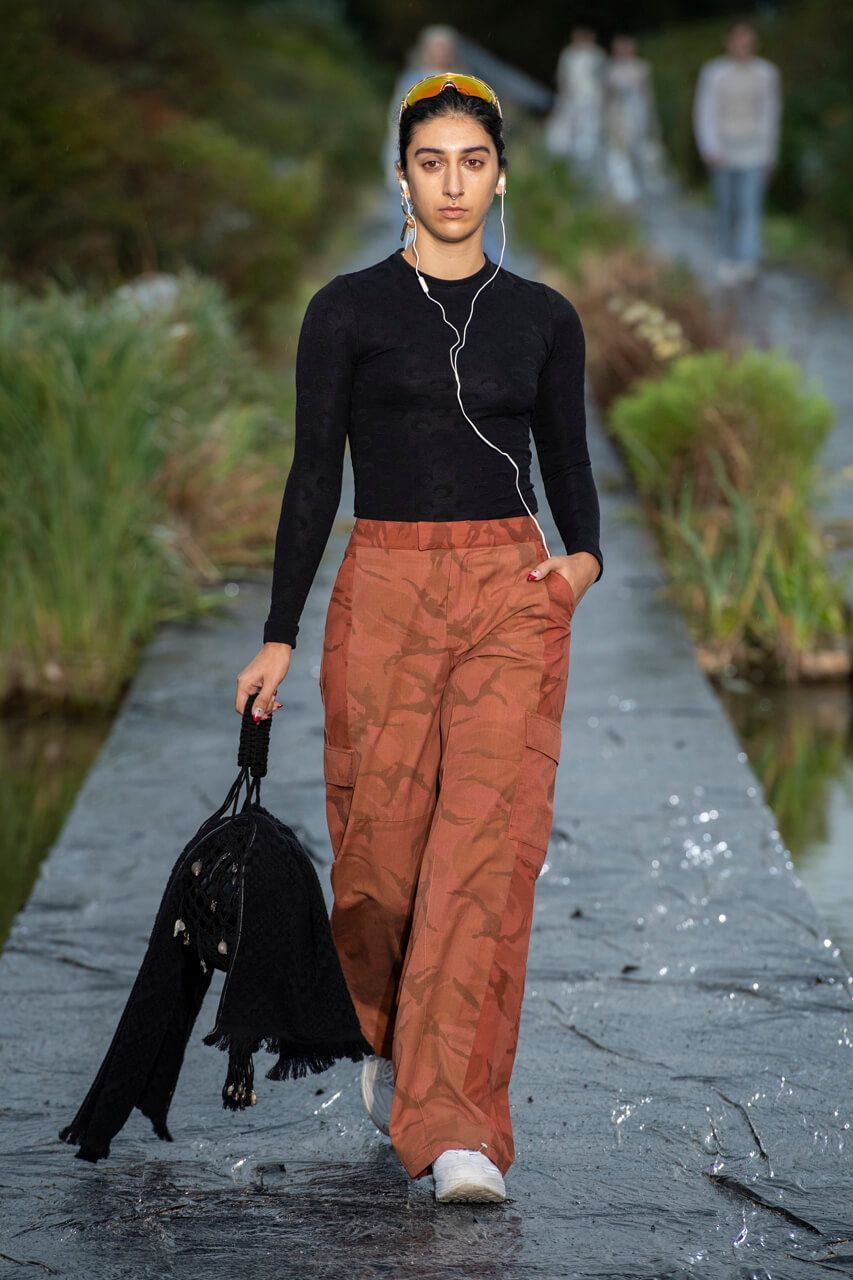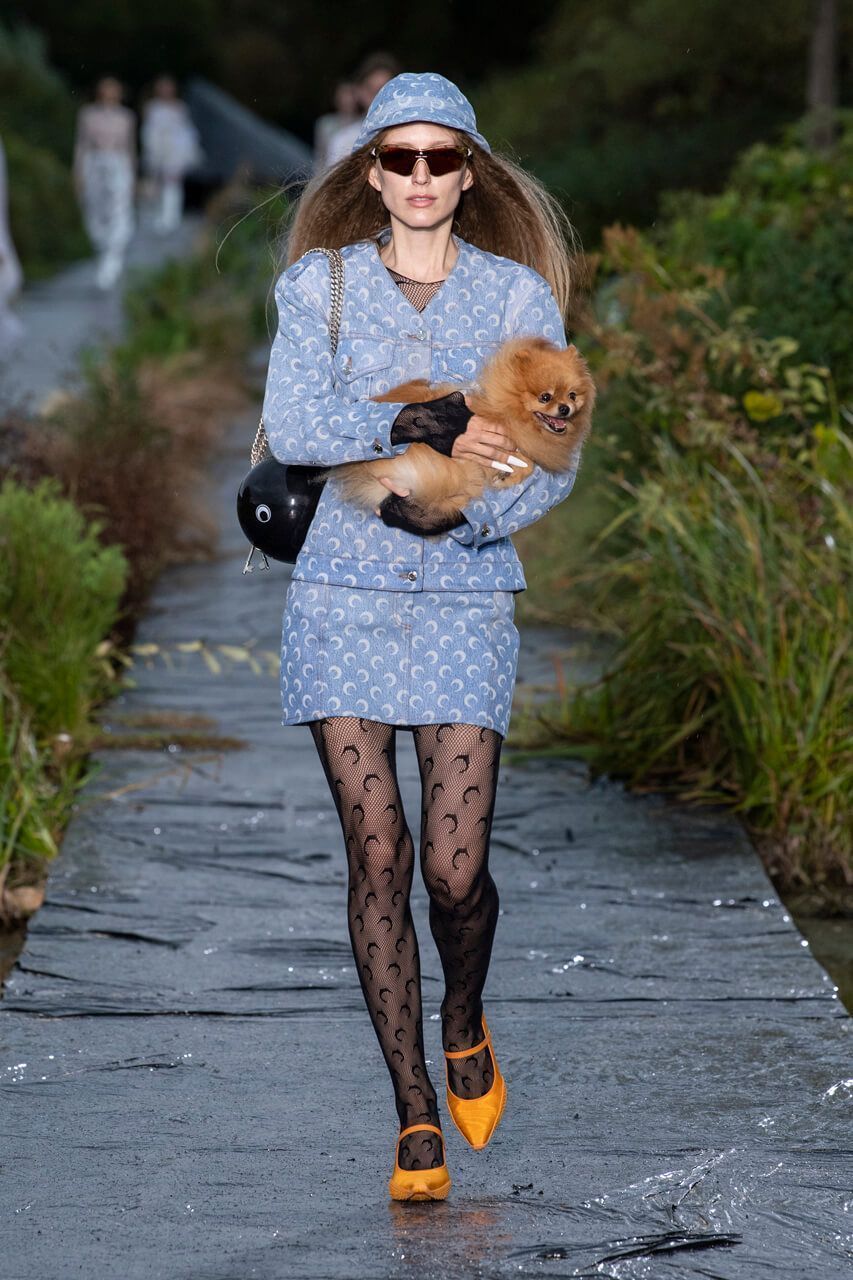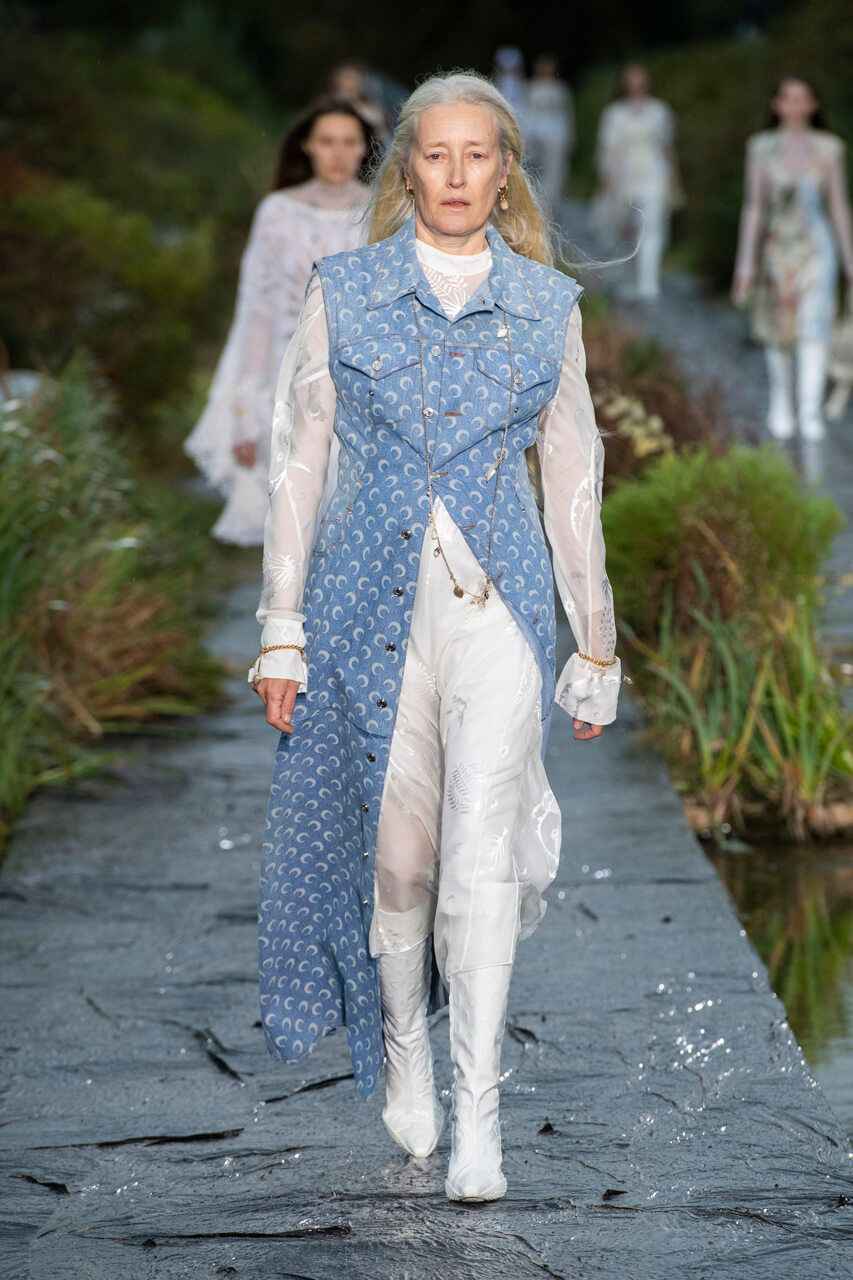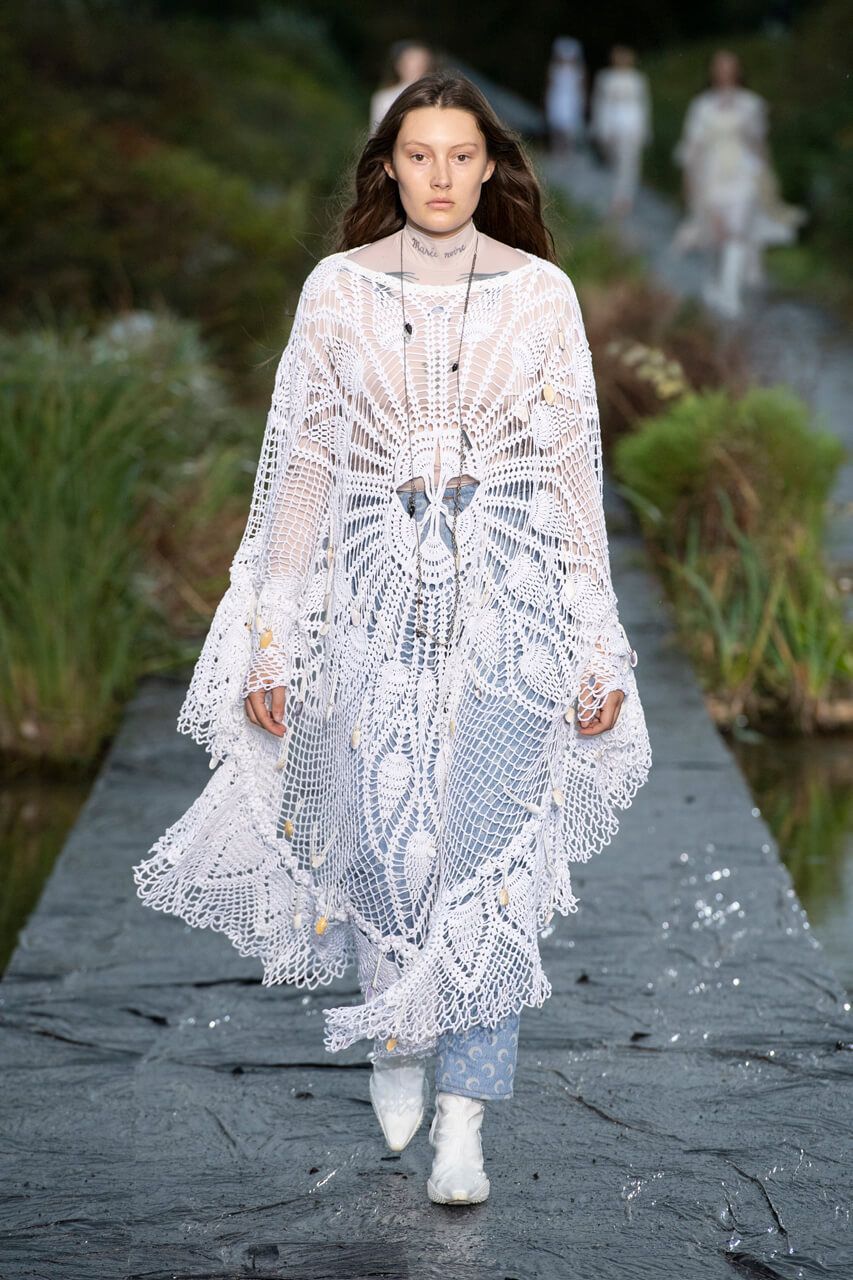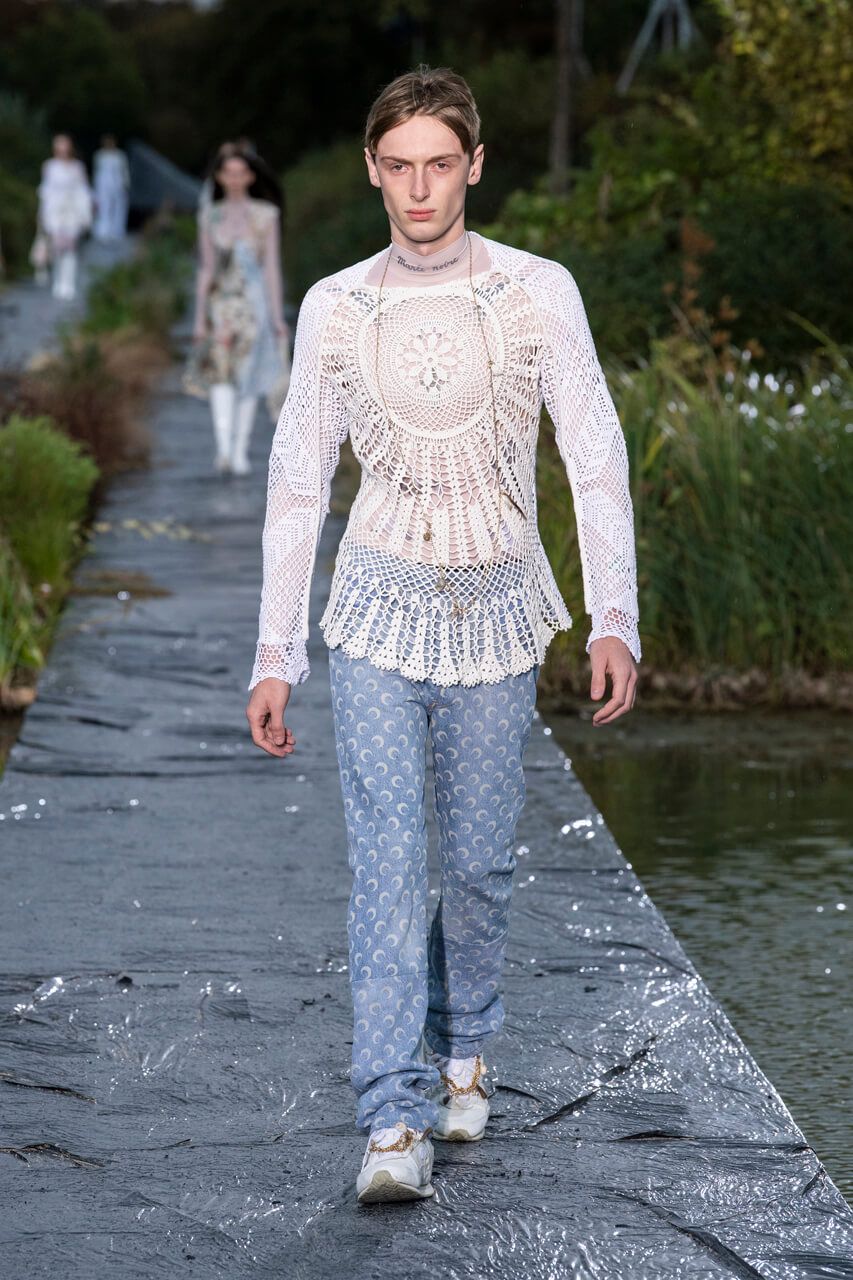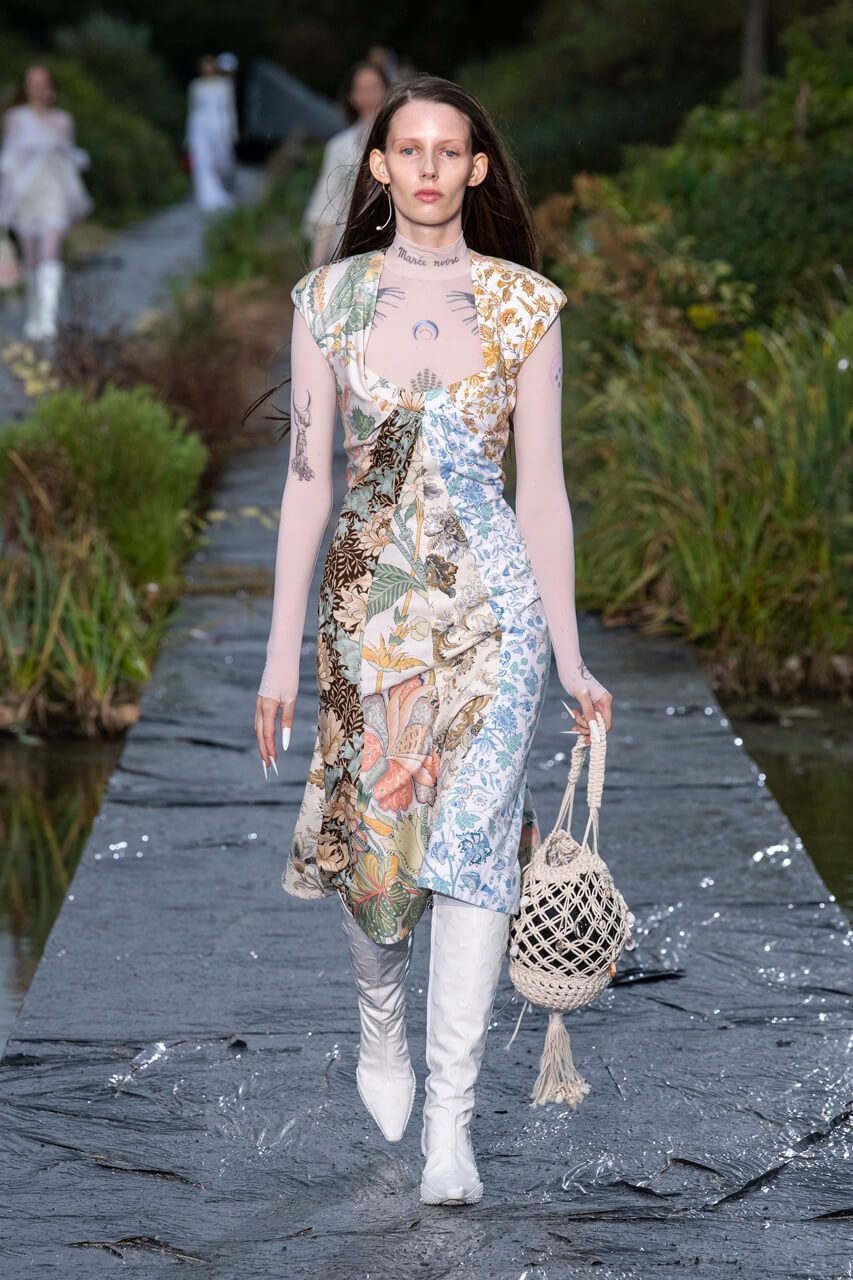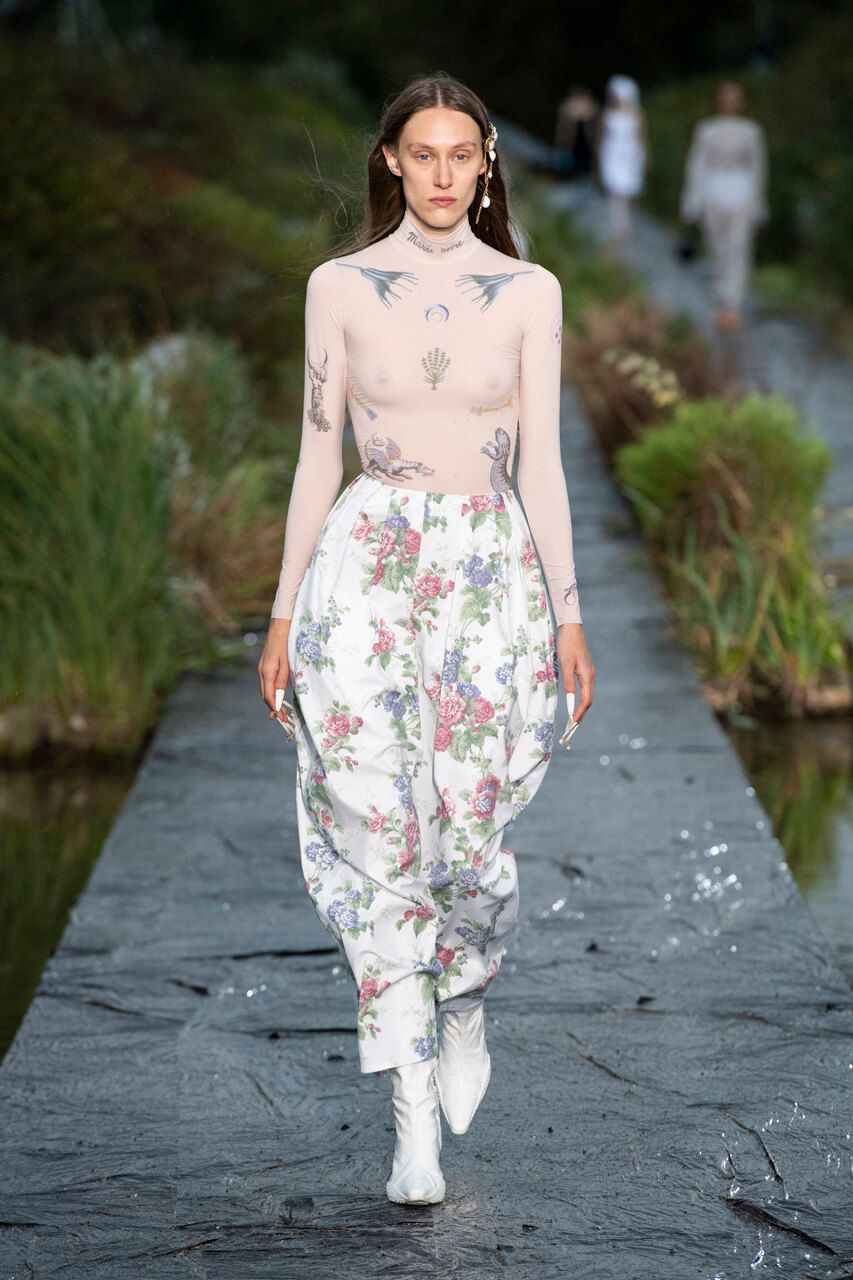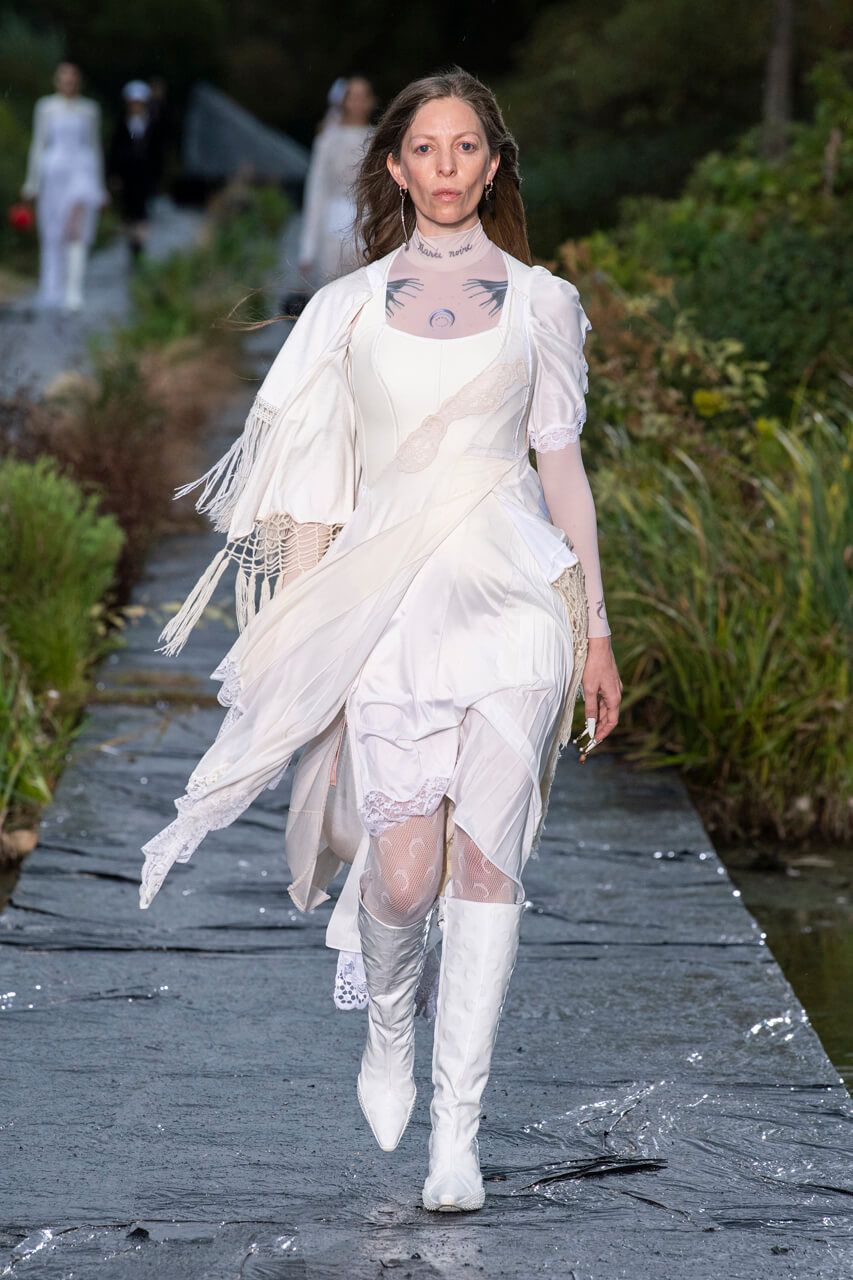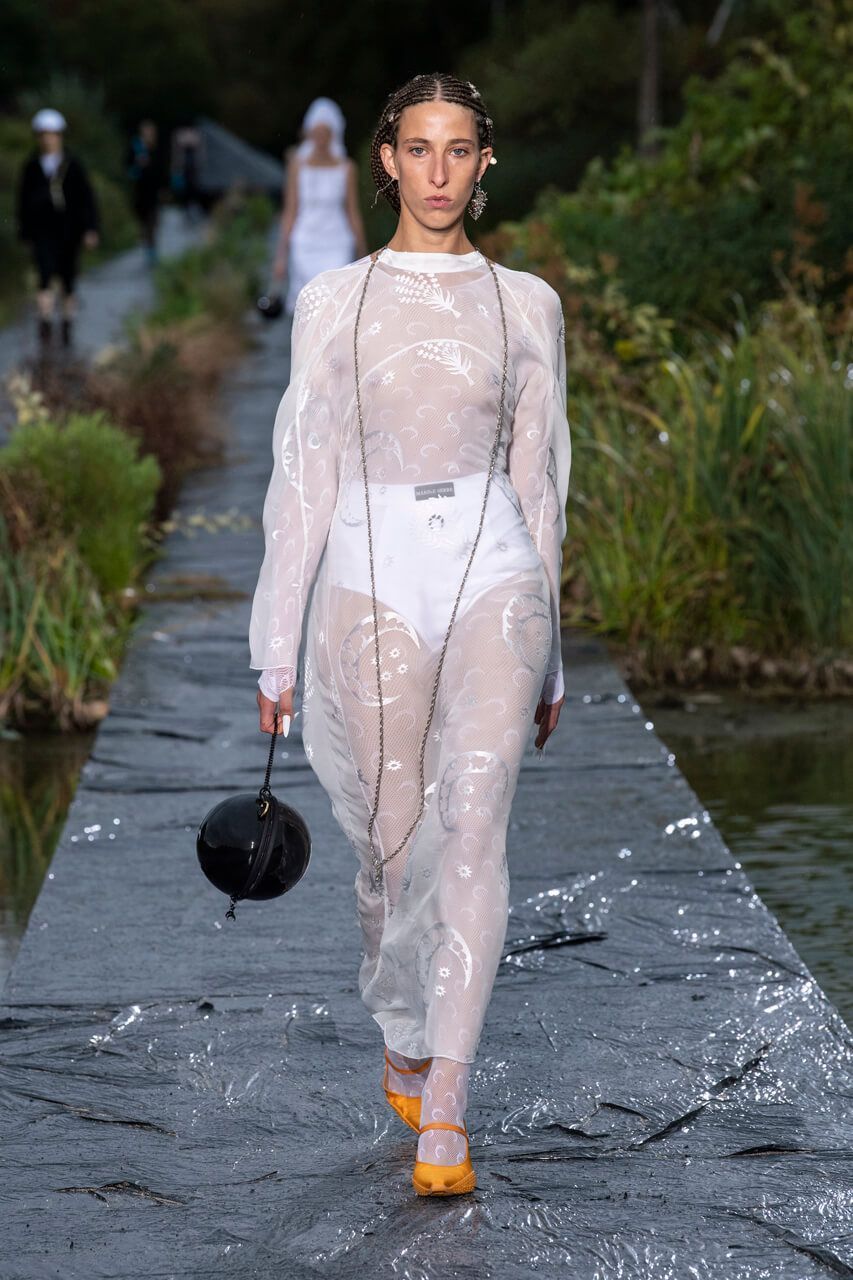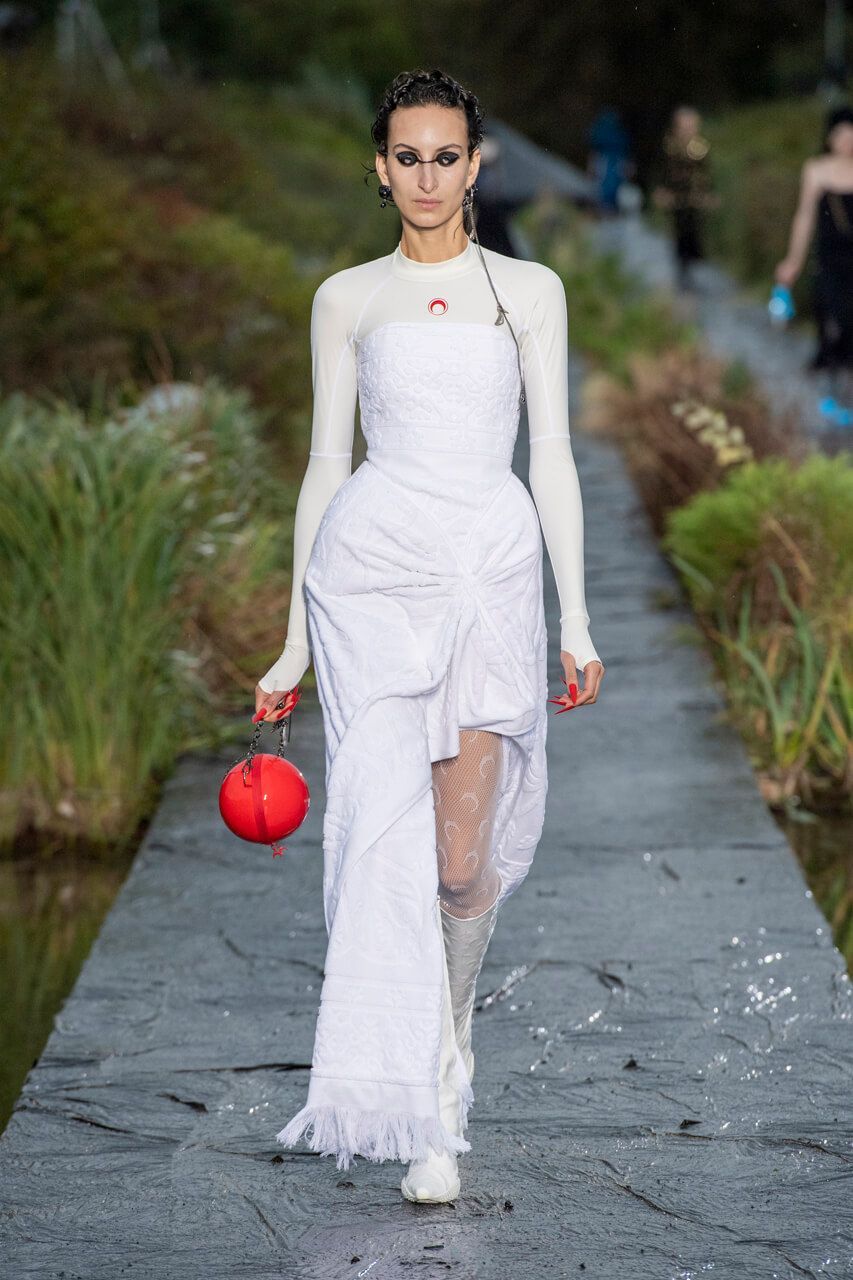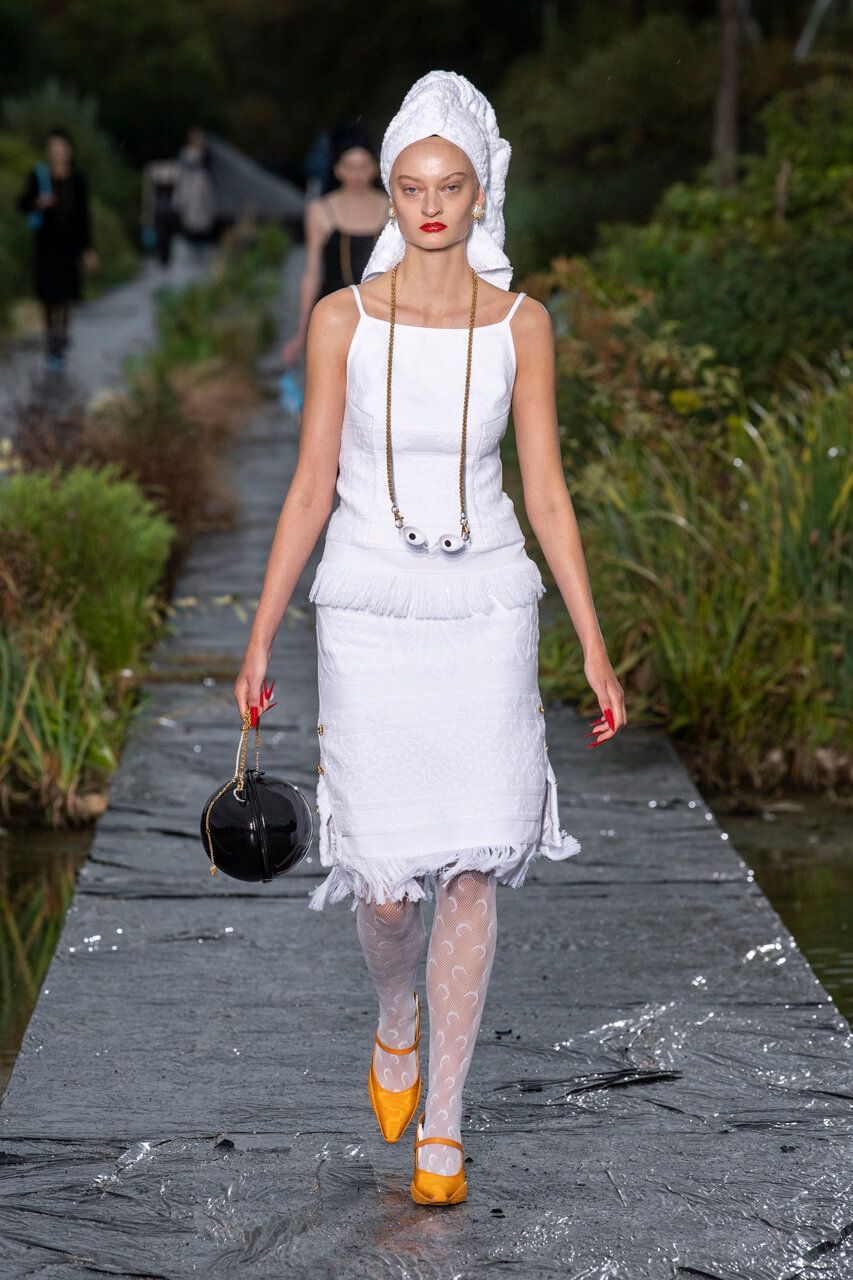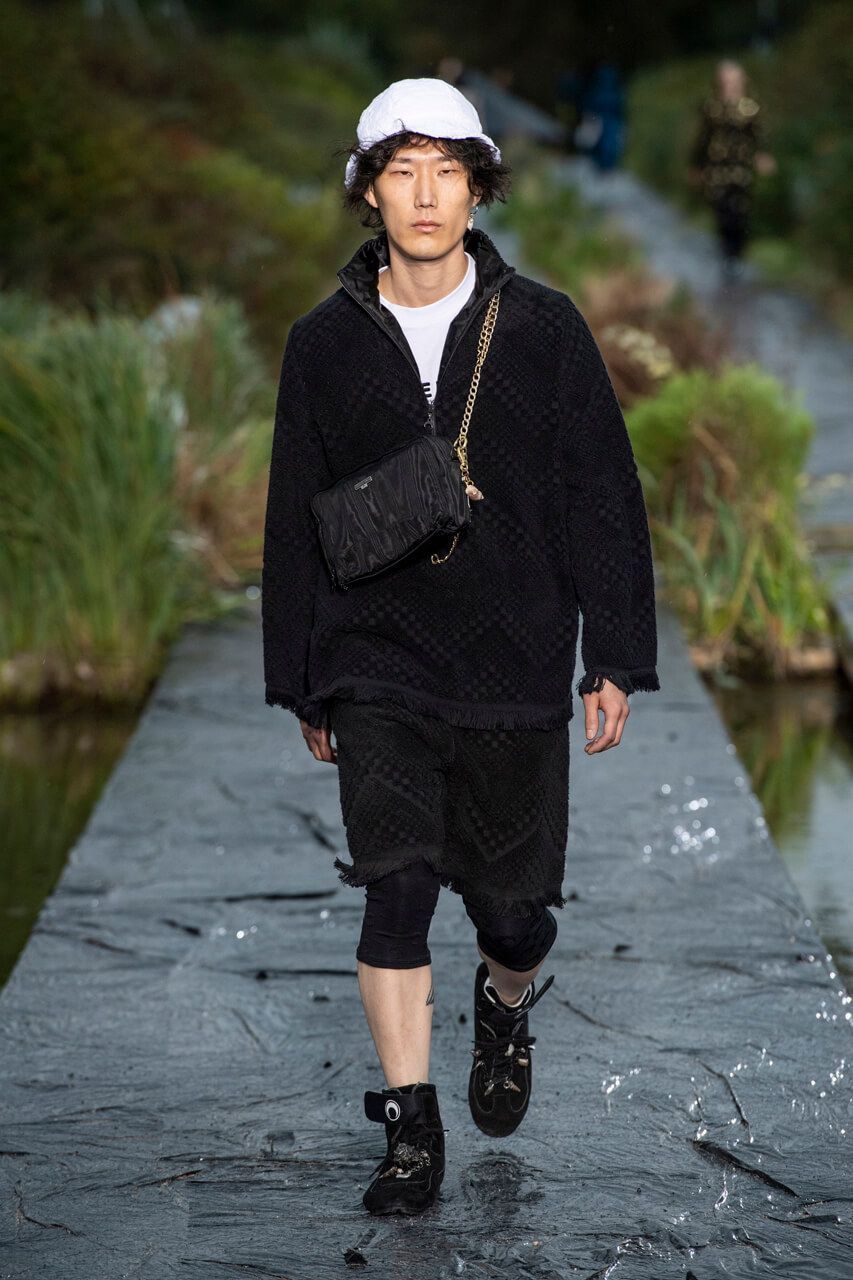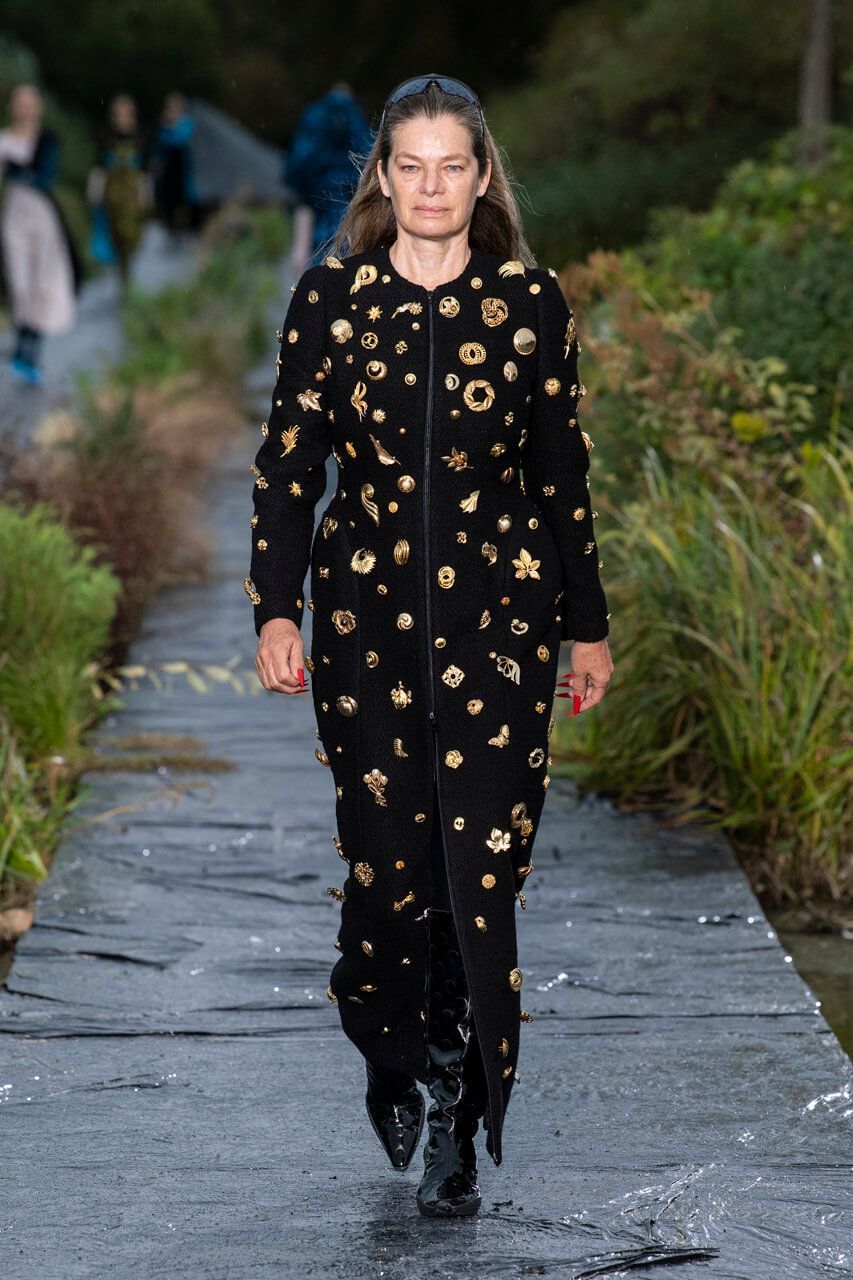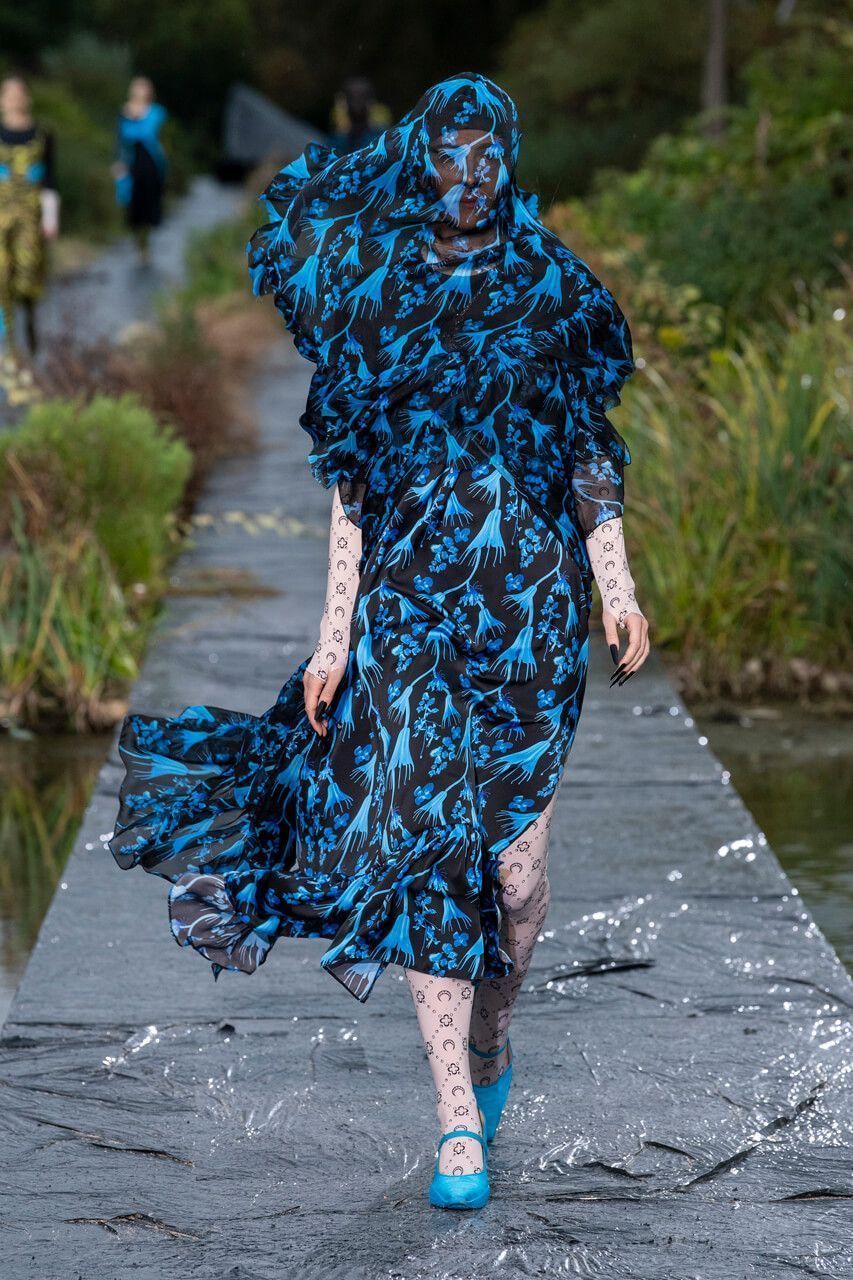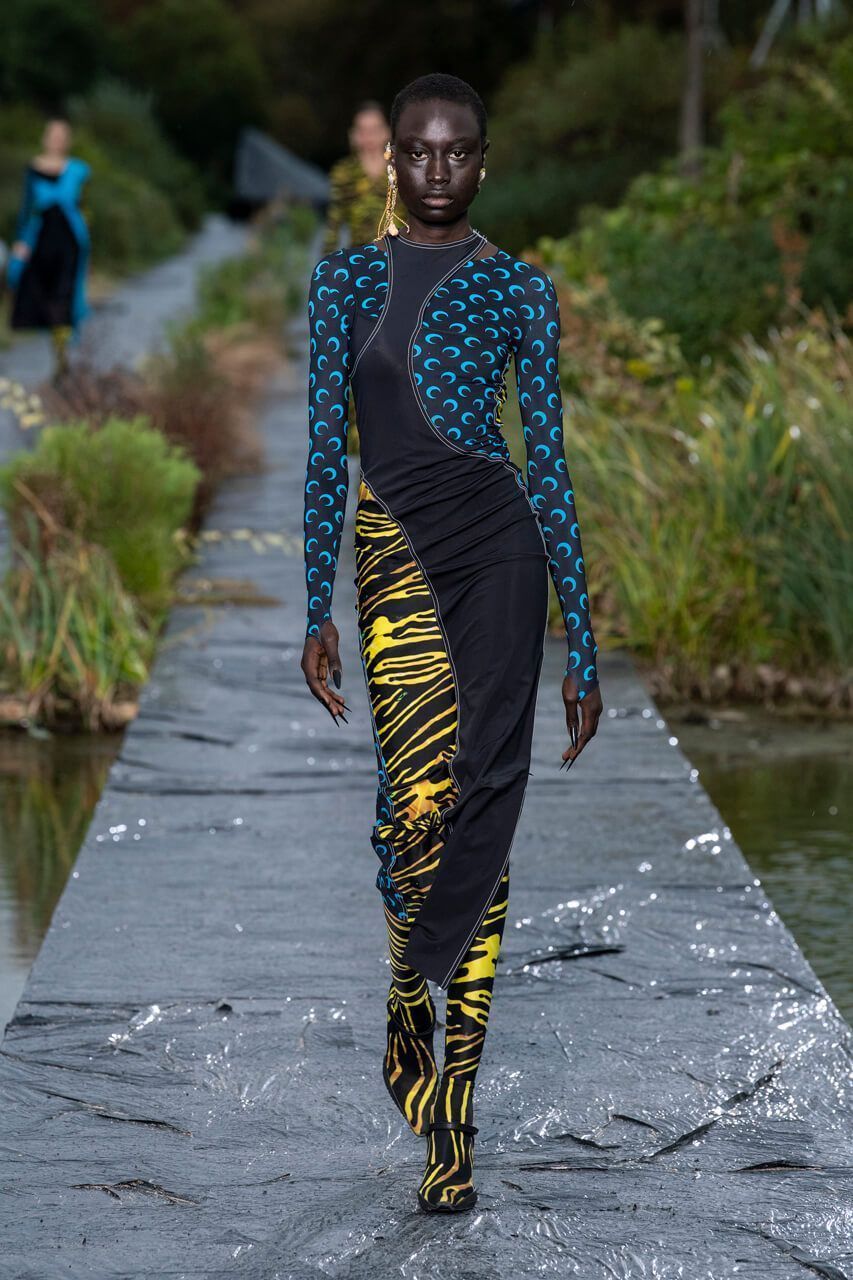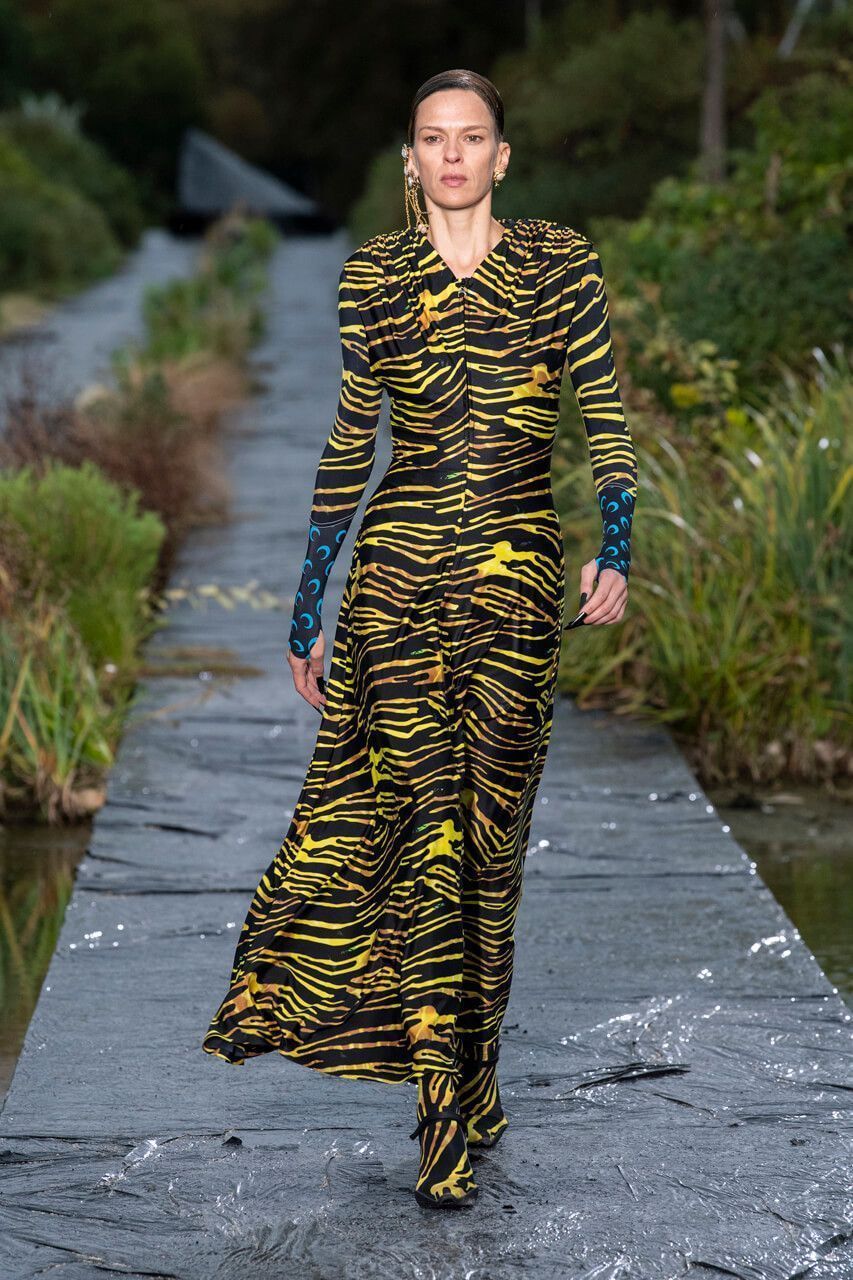 Accessories were a major part of the fashion exhibition held by Marine Serre (@marineserre_official). Spheric clutches, tribal jewelry, unisex crossbodies and bumbags, towel-like textiles in turbans, bucket hats, cycling shades and more emerged in a unique explosion of mastery and imagination for Marine Serre's SS20.
Our planet is about to be redesigned.