READ IN: Español
Part of the MM6 SS20 collection was probably designed for the holiday season, but the arrival of the Covid-19 has changed everything. The imaginary beach outfit designed by the brand has been rethought for a more 'infit' look. The new pieces are built around the comfort of staying at home.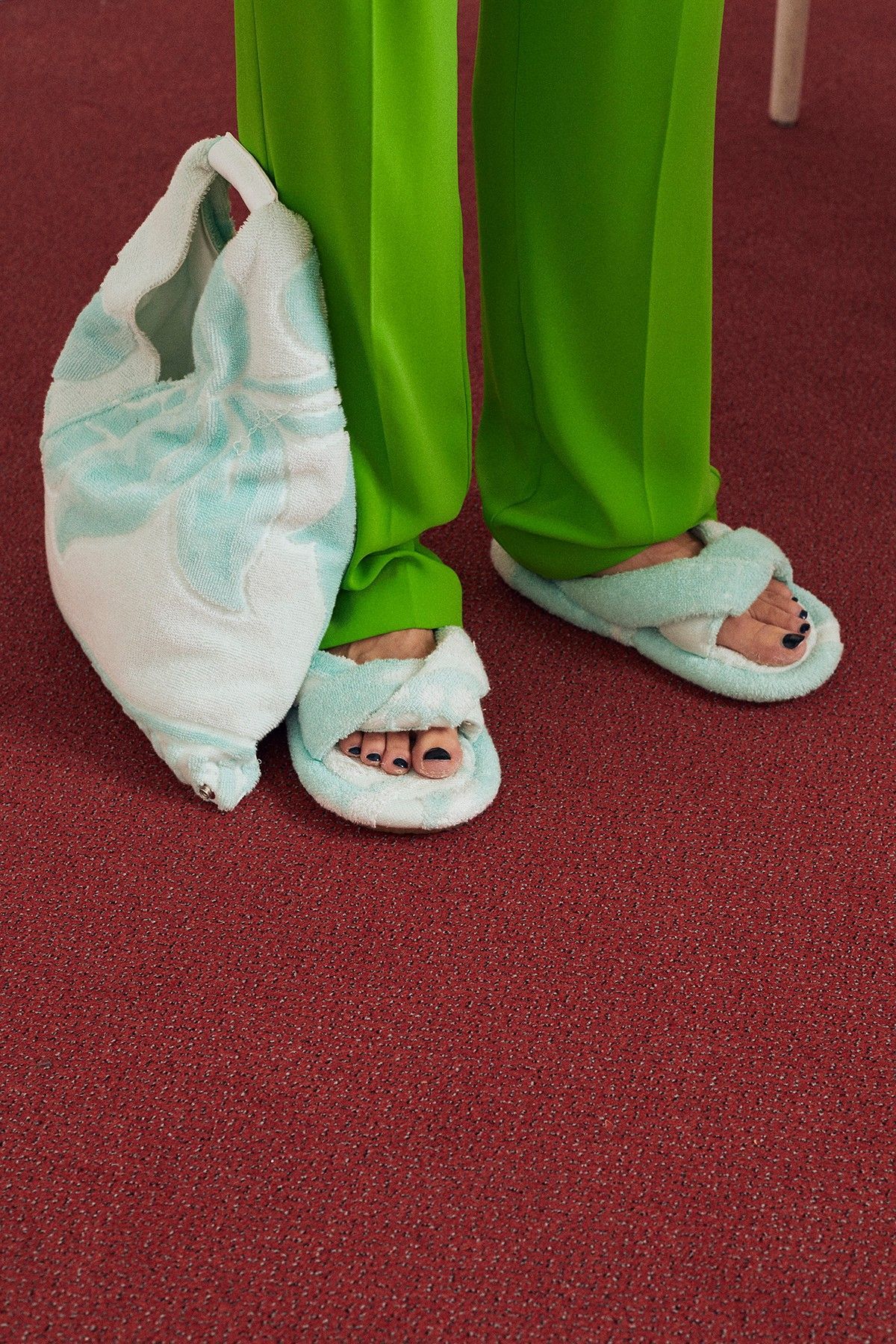 First, the quarantine and then, the coast. Although many in the Midst of the Alarm decided to pack their bags and go to the beach to change the landscape on their balconies, the rest of the world advocated respect and common effort; MM6 asks for patience. The days of outdoor entertainment and travel will come, so the firm wants you to be prepared while the countdown is on and right after.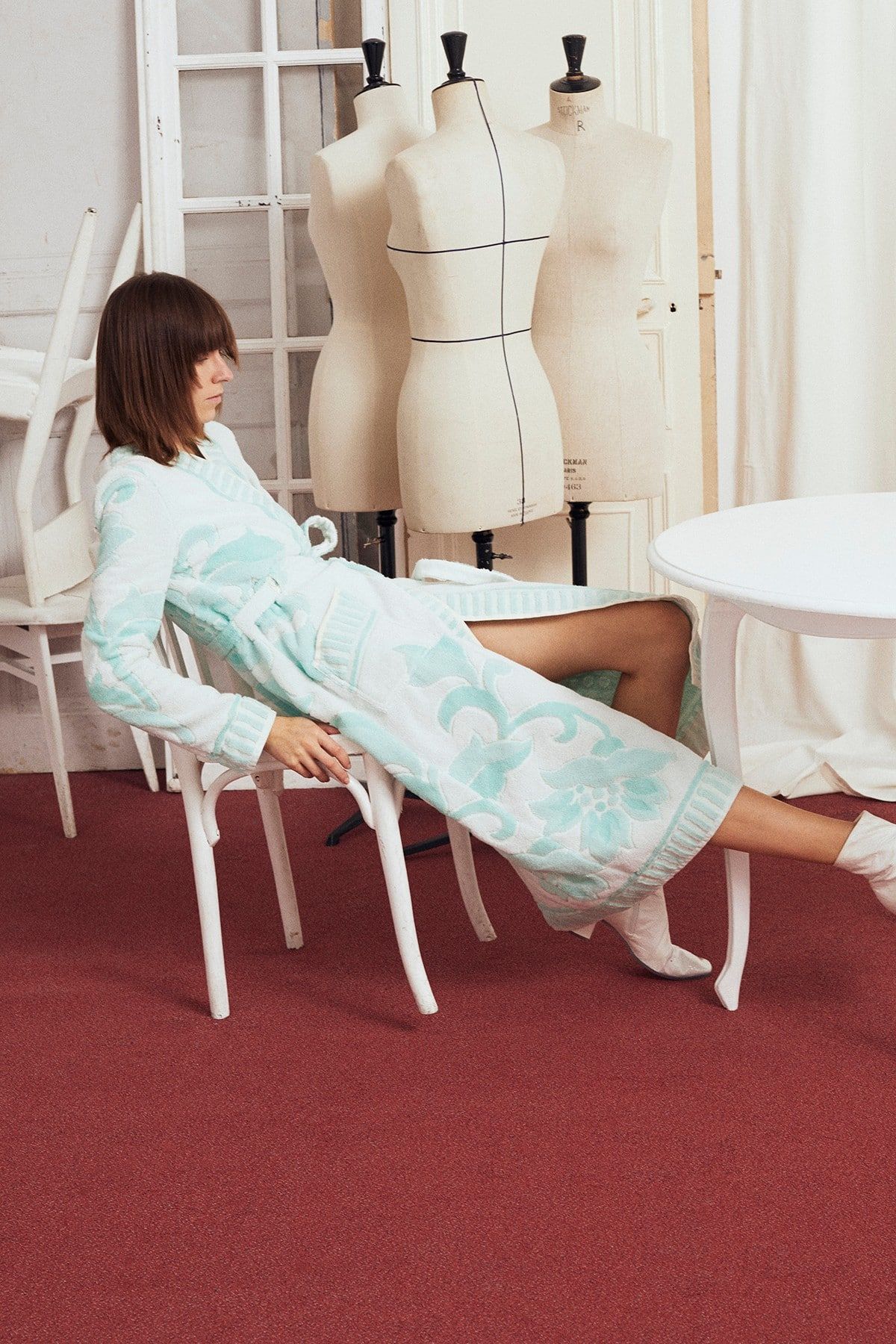 MM6 Maison Margiela has launched a series of clothing and accessories made from plush fabrics. This range belongs to the SS20 collection. Its functionality and comfort is being an excellent advertisement at this time when we are confined to our homes. The range of products is printed with vintage style floral patterns in pastel and blue-green tones.
The Beach Towel Blouse Blanche is a full-body tunic designed for indoor and outdoor use. The Beach Towel Skirt is a perfect midi cut garment in white and light pink. The Crisscross shoes are included in the offer, in addition to Margiela's Japanese handle bag which receives an exclusive upgrade.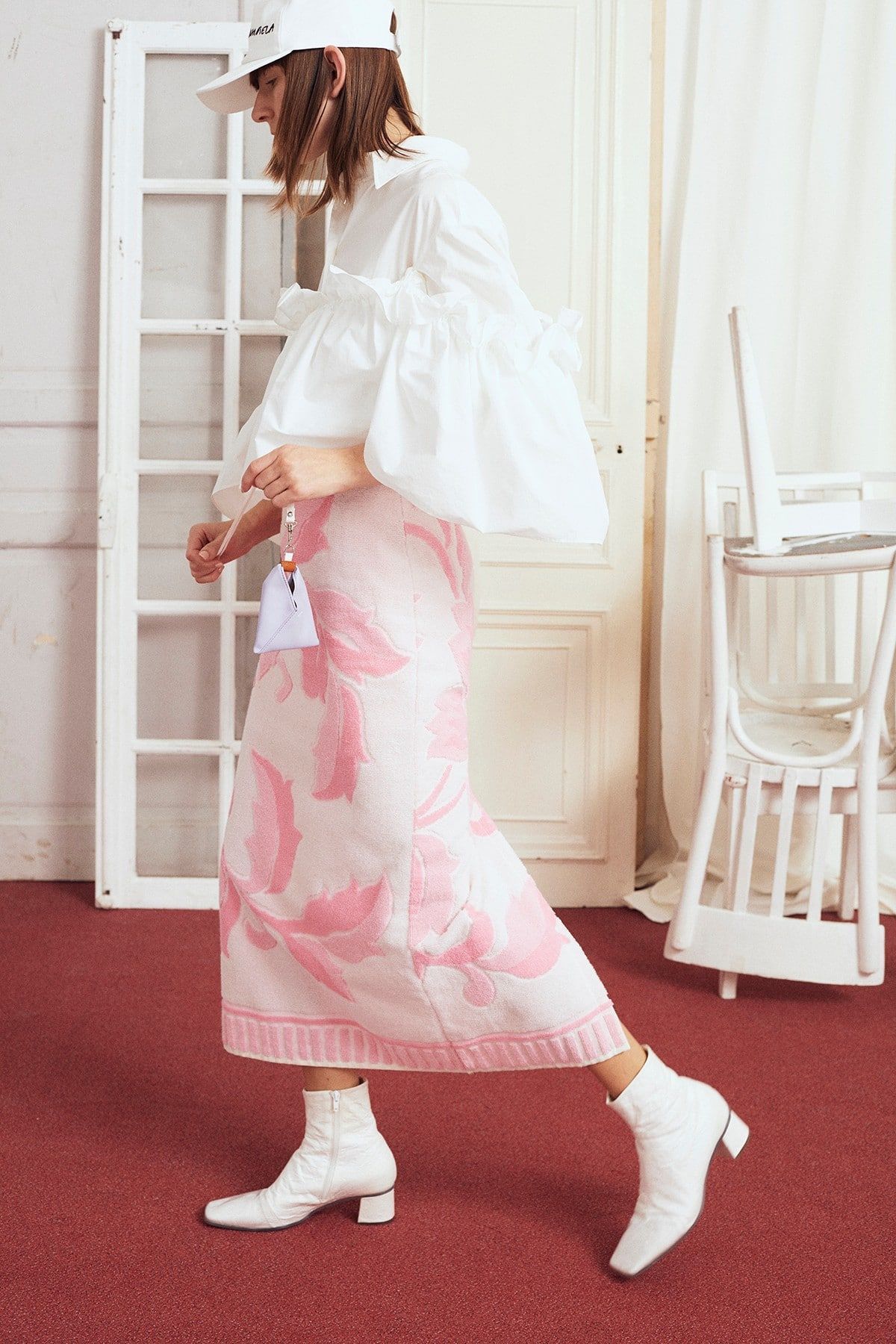 The prices of the items in the collection range from 340 euros to 800 euros, and they are already available on their website. 10% of the cost of orders placed during the month of April will be donated to the OTB Foundation for aid against Covid-19.