READ IN: Español
Based on Caribbean rhythms Versace has presented its Spring Summer collection for next year. The Italian fashion house has eclipsed the Milan Fashion Week with its spectacular closing parade, urging attendees to stand up to immortalize on their mobile phones the impressive moment they were seeing. A union of fashion and technological society. JLO… closing the fashion show as a tribute to 20 years of an icon; her green dress.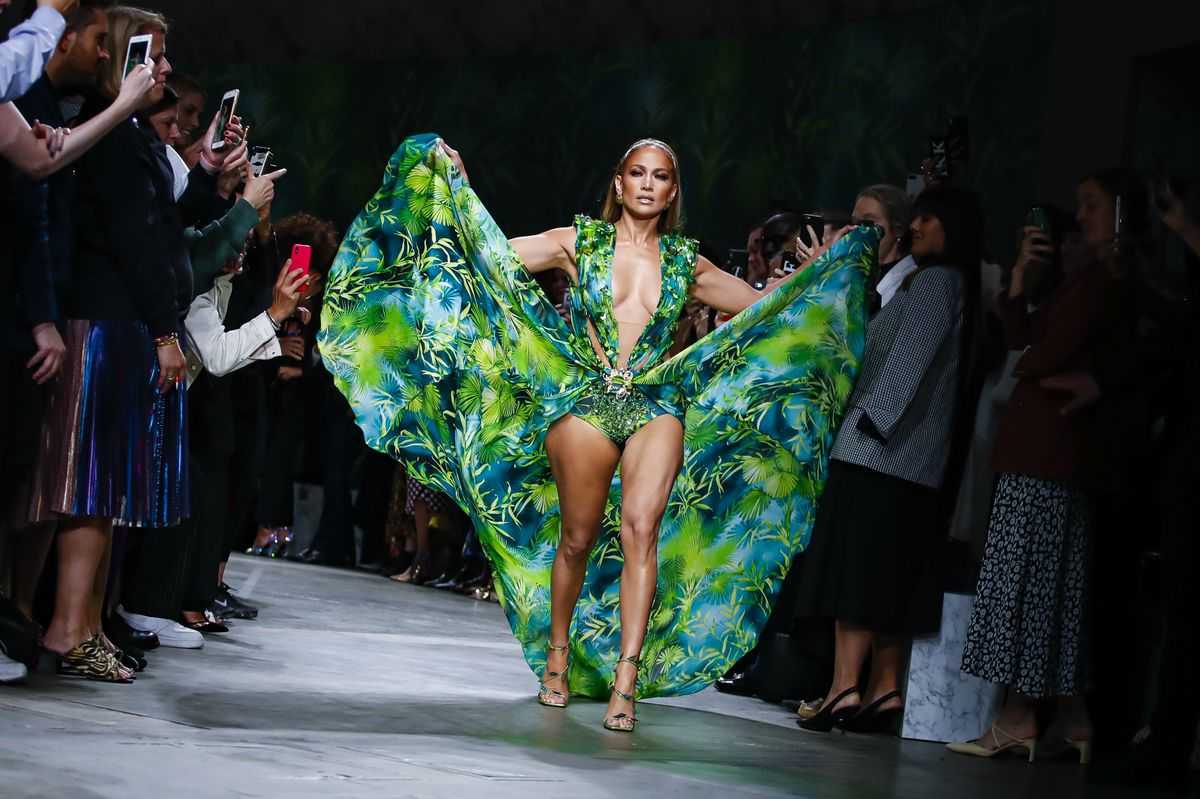 A sensational golden palm tree was placed as the central axis of a circular catwalk. In a clockwise direction, the models were walking in a significant secret that would be revealed at the end of the show. The passage of time that returns to us. A juncture of events that would mark the history of fashion and society.
In 2020 it will be 20 years since the Grammy Awards in which Jennifer Lopez dressed on the red carpet the bright green silk Versace. Everyone was talking about it and everyone wanted to see it, automatically, as today, people approached their computers to look for snapshots of Versace's dress.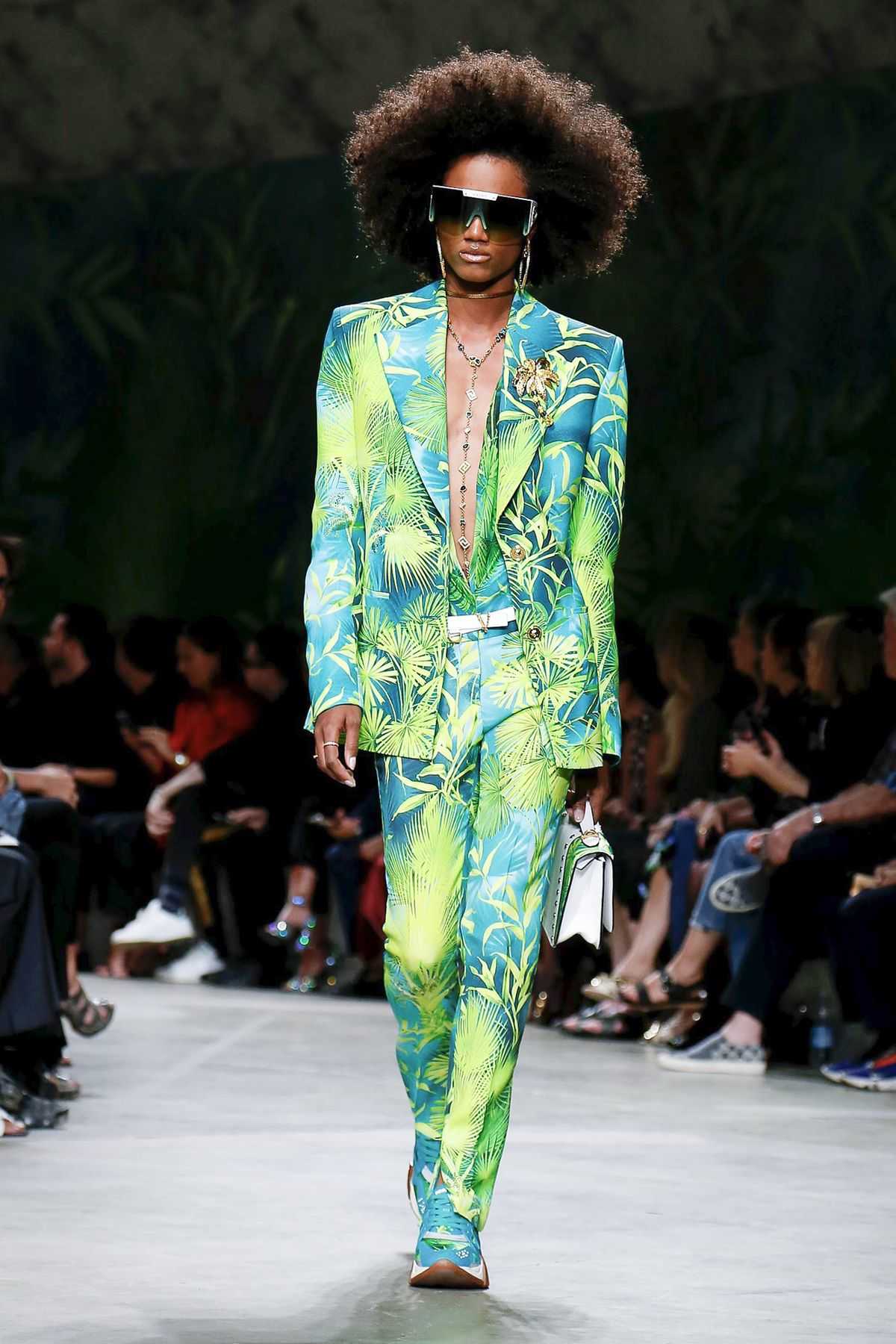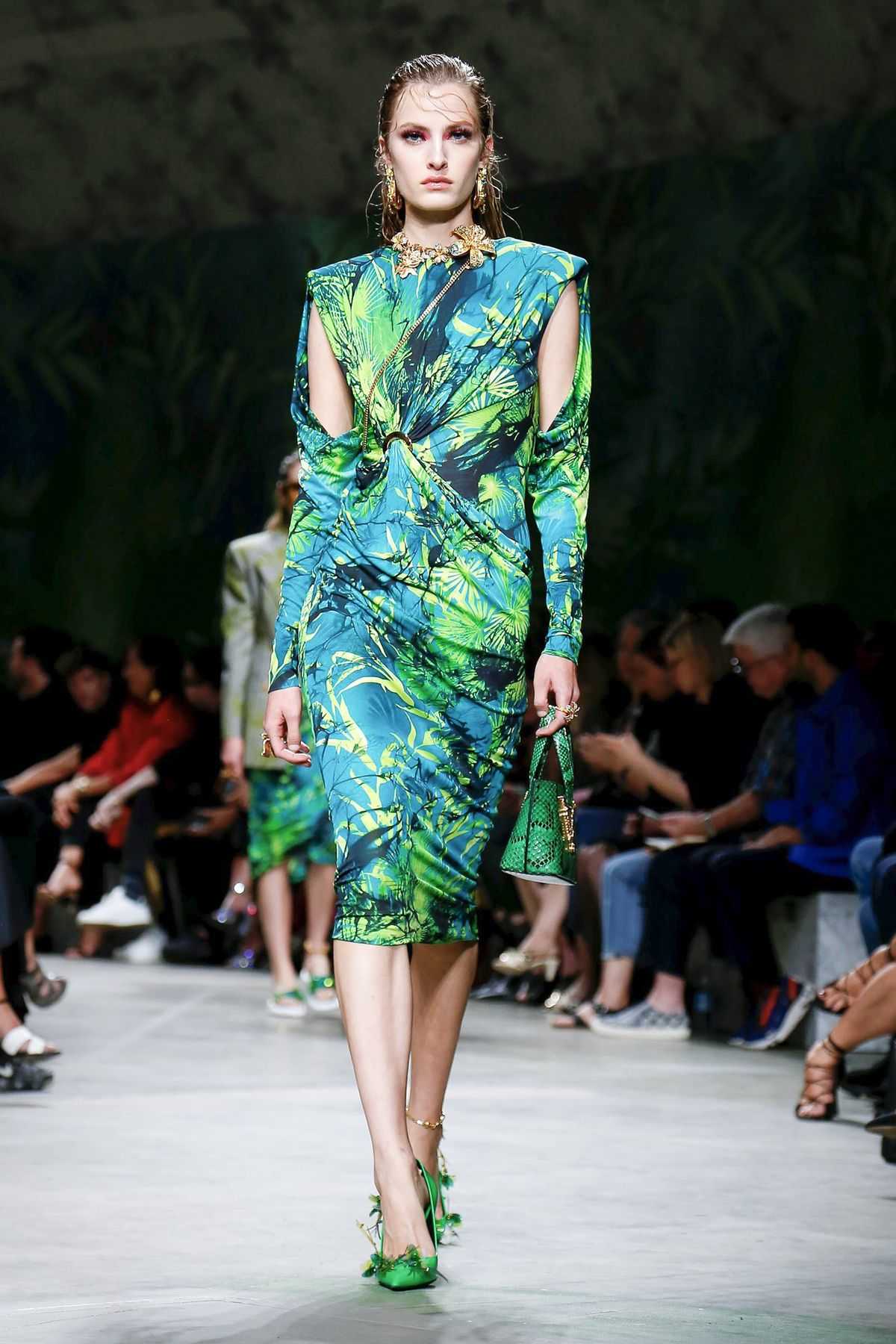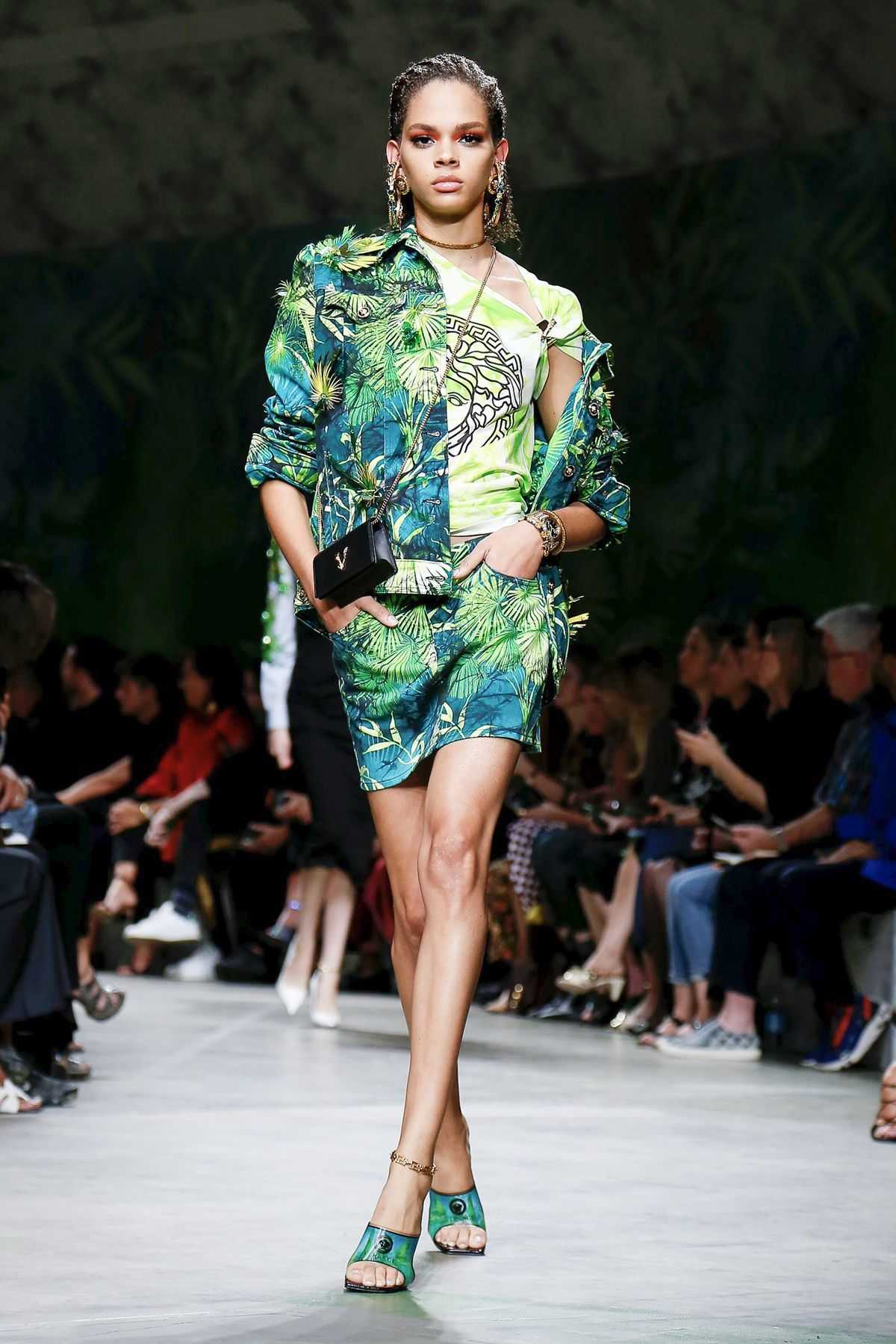 Donatella has created a collection inspired by the dress that has become a icon
This massive search was a milestone in the history of both fashion and web 2.0. In the 2000's there was no Google Image Search, and this led to a precedent in the change of the world's most important search engine. The former CEO of the American company, Eric Schmind, understood that the way we relate and use the Internet was requesting a renewal. With Donatella Versace's dress for JLO was born the category of Google's image search engine.
It's been almost two decades since the New Yorker wore the Italian firm's piece. As a tribute, Donatella has created a collection inspired by the dress that has become a fashion icon. Versace's tropical print is once again on show in 2019 looks. A step back in time with a contemporary character, a connectivity between yesterday and today.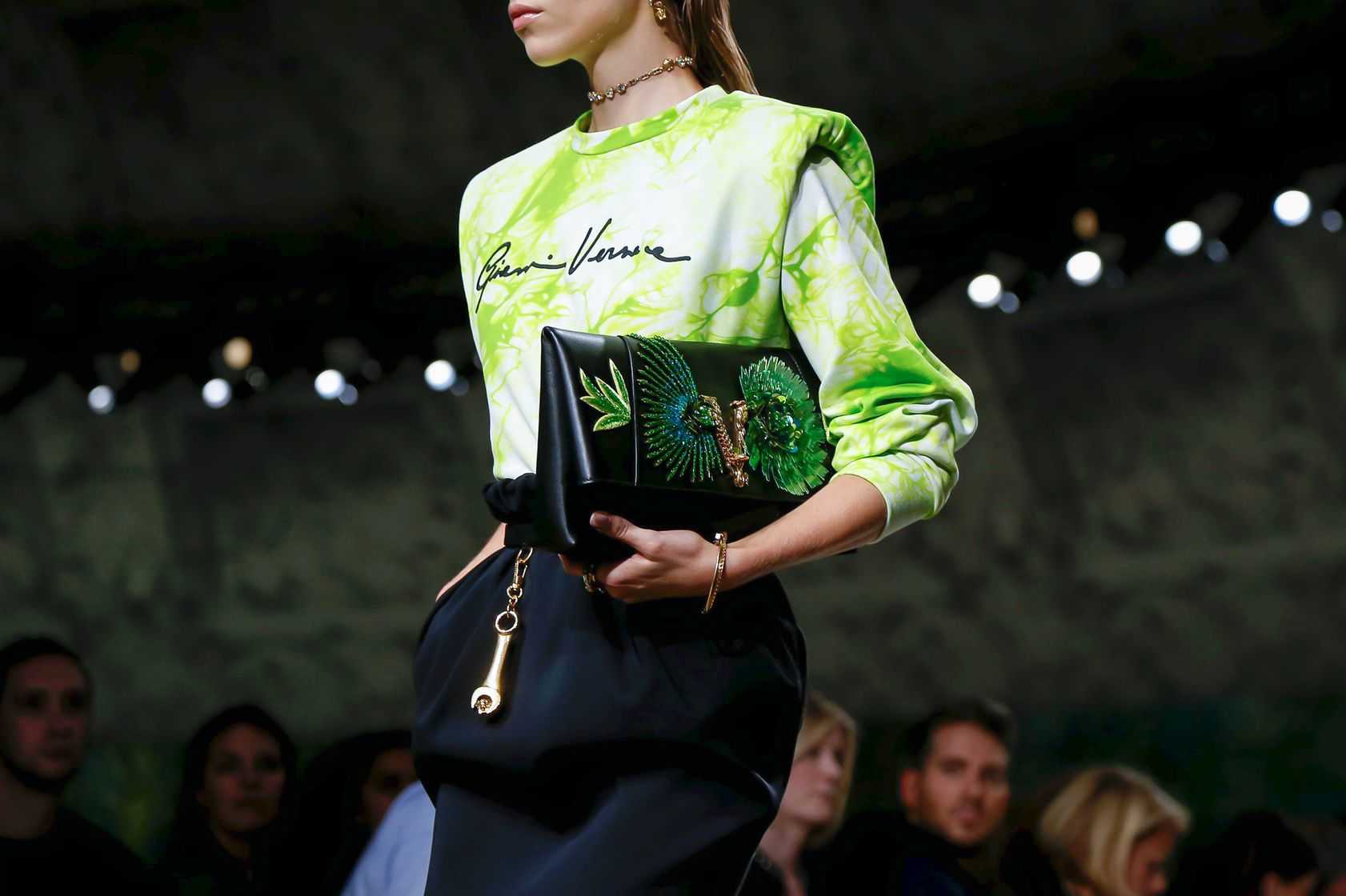 Influence of the personality of the 90's
The last of them all, an update of that dress has been presented again by Jennifer Lopez who at 50 has wasted all the sensuality and strength that characterizes the singer, a few seconds that have eclipsed the drapes of some of the pieces, jackets made from plastic materials and fluor shades, even the also outstanding Black Dress of the house. In addition to the original Versace tropical print, the tie-dye prints on bags, stockings, jackets and trousers has been highlighted.
With a strong influence of the personality of the 90's, Donatella Versace wants to dress us again with shoulder pads or XXL accessories for the next Spring-Summer season. Handmade details beaded fringed dresses, and of course, a new silhouette of the black dress with an original neckline combined with or without shirt, pichi style has been the summary of Versace's proposal for 2020.