READ IN: Español
Balmain's Autumn/Winter 2022 collection comes in the form of personal revelations, healing and a response to social media toxicity.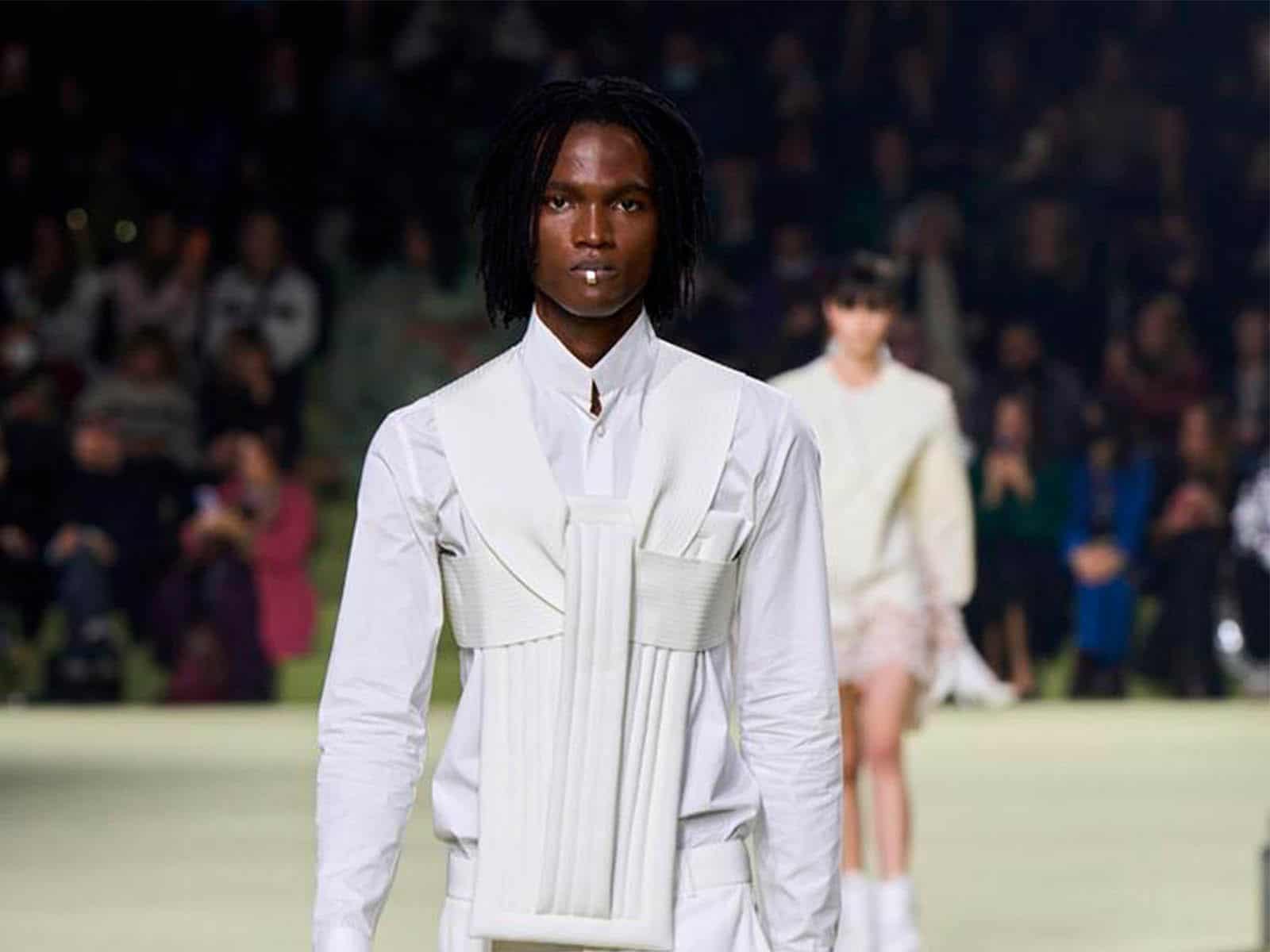 Against a backdrop of pastel-coloured clouds floating on a giant digital screen, Rousteing opened his FW22 show with a group of Balmain-clad dancers performing a routine that emphasised the collection's theme of hope. As the dancers left the stage, an army of Balmain models paraded down the runway in layered white garments, belted waistcoats, laser-cut leather and fitted tops.
The presentation showcased Roustein's affinity for technology and futuristic aesthetics, with geometric patchwork pieces strategically placed on shirts, sleeves and trousers. Denim jeans appeared with rips at the knees and fabric straps. While leather waistcoats and padded motorbike jackets arrived alongside gold armour plates and black and white dinner jacket jackets in 1980s style.
The final stretch of the show was perhaps the most revealing, as X-ray prints appeared on bodices, biker trousers, tight blouses and jackets. A nod to what Rousteing endured last year after his fireplace explosion. "Last year, when I started designing these collections my inspiration was much more personal: my response to not always pleasant experiences on social media."
The designer continued, "Much of my recent unhealthy obsession with hiding any signs of change, discolouration and scarring from the burns I suffered last year can be directly attributed to the judgements made anonymously on social media. But ultimately, that experience helped me realise that the only possible response is to come forward, to deal with it honestly and clearly while drawing courage from the support and love of others".
Commenting on his return to health and the uplifting message he intended for this collection, Rousteing says: "Our collections channel the need for knowledge, honesty and transparency to form the key arms of our collective rejection of lies, hatred and aggression, they may seem inspired by last week's anxiety-provoking headlines. But, of course, such a swift reaction could never have been possible".